Anthony Mackie, Sebastian Stan and Kevin Feige know that expectations are high after WandaVision, but in the MCU, that's always been the norm.
Sam and Bucky never got along, and still don't, despite working together to save the world. Whilst most iterations of superheroes often skew towards being perfect and flawless, Marvel's latest Disney+ series The Falcon and the Winter Soldier aims to show the reality of things.
We know, it seems like Marvel has pulled a 180. The franchise launched their first-ever TV series, WandaVision, earlier in January focusing on the reality-bending world that superheroes Wanda Maximoff and Vision inhabit. And now they're following it up with a series to show the real tough life of being a superhero at a time where the empty spot left behind by Captain America – America's angel (and ass) – needs to be reclaimed by one of his closest friends, either Sam or Bucky.
Starring Anthony Mackie as Sam Wilson/The Falcon and Sebastian Stan as Bucky Barnes/The Winter Soldier, The Falcon and the Winter Soldier will premiere on 19 March 2021 on Disney+ and will address what happened to The Falcon and Winter Soldier post Avengers: Endgame.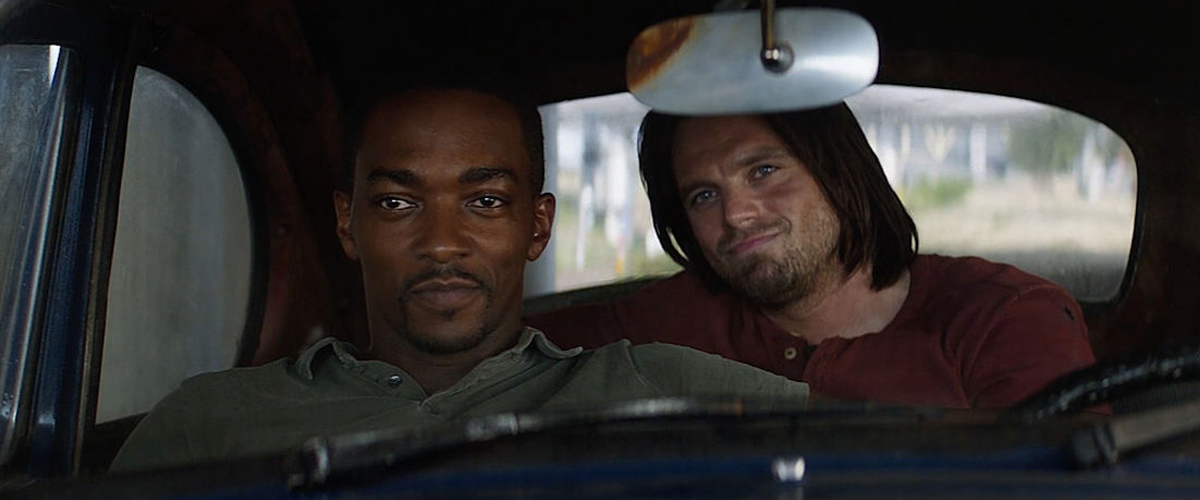 For many big Marvel fans, it's no secret that phase 4 of the MCU was set to premiere with Black Widow in the cinemas, followed by The Falcon and the Winter Soldier on Disney+ last year. After all, what better way to ground the fantastical than by following 3 normal humans in a superhero world, bionic arm notwithstanding.
But COVID-19 put a stop to that, leaving the way for WandaVision to be the first title to launch Phase 4, as The Falcon and the Winter Soldier remain in second place.
With the successful launch of Marvel's WandaVision on Disney+, all eyes are on the franchise's next big tv series to rise up and hopefully, meet fans' expectations. However, the team behind the promising series are not at all bothered.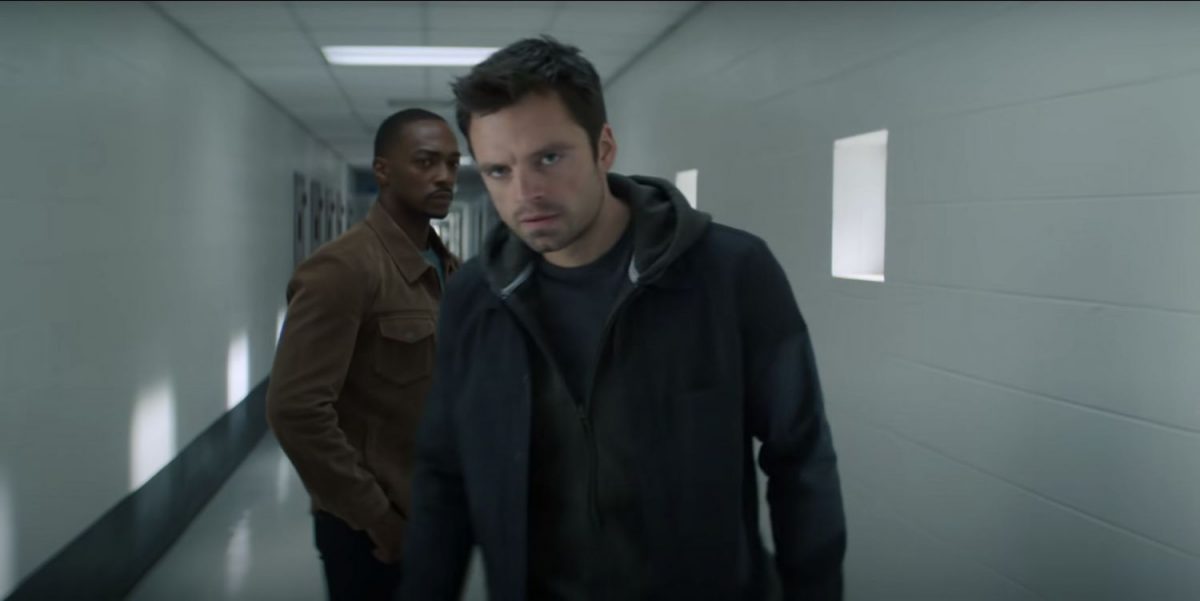 Speaking at a press conference for The Falcon and the Winter Soldier that Geek Culture attended, actor Mackie proudly bellowed that The Falcon and the Winter Soldier "does not suck".
"Our goal was not to mess it up so we didn't want to be the first crappy Marvel project. Our job was to take the torch and not make a bad show, and I'm very happy to say that Steve Rogers, will be proud that our show does not suck," exclaimed Mackie. "We're not the first crappy Marvel project so the next show has a problem, because if it's bad, they're going to be the first crappy Marvel project in like 20 years."
Co-star Stan quickly pointed out that the next project in the pipeline is the Tom Hiddleston led Loki series. Poor Tom. And whilst news around that series has been hush hush, Marvel architect Kevin Feige promises that the talent at Marvel are committed to deliver their very best with the House of Mouse's streaming service.
"We're pretty committed, I mean we're in the works on 10 Disney+ series and have been (committed) for a number of years now so this is just another marker of us staying the course of the fans who are willing to go with us to new unexpected places which is what excited us about the opportunity to do a series on Disney+ in between that and The Falcon and the Winter Soldier – that you'll see soon – is that we're continuing that so it was a nice boost of confidence that we can continue down the path that we started a few years ago," said Feige.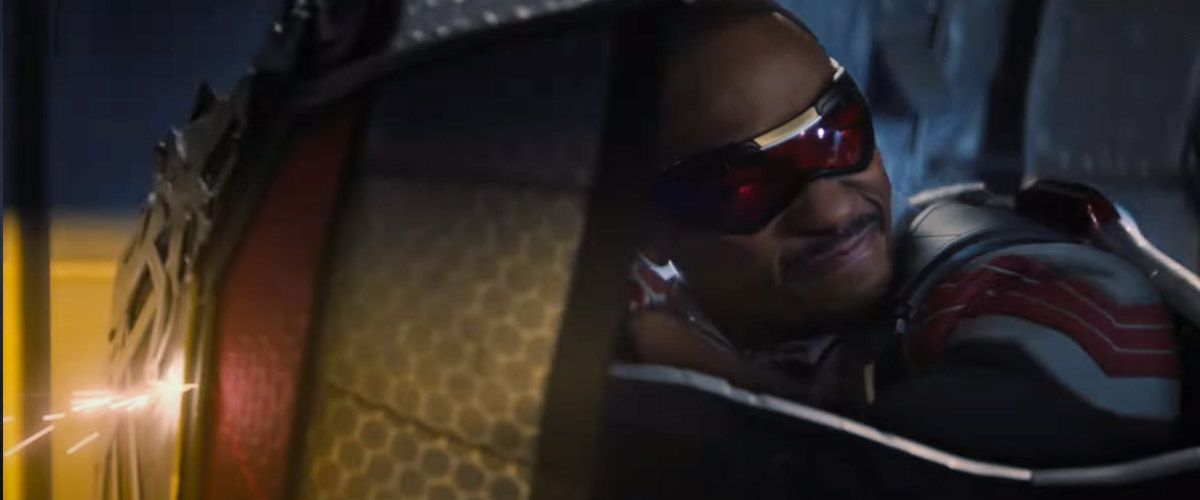 For a world that is rather crazy and placed extraordinarily in the realms of science fiction, fantasy and the supernatural, the MCU places alot of emphasis on grounding their characters that will keep fans on their toes.
"The MCU can get its grounding in the character experiences, and the emotions of the character and that's always by far the most important anchor for any story we're going to tell and there has been a lot of trauma for these characters over the years and you can easily forget that or brushed it under the carpet because there's sparkly portals opening and people cheering and dry man punching a flying lizard, but really if you think about it, which we do we think about what if, what if we were these characters, what it would have been, there would be horrific elements to that, that would have repercussions years down the line, and that is very fun to explore," said Feige.
As evident in the promotional materials for WandaVision and The Falcon and the Winter Soldier, each Disney+ series delves into the different big-screen superheroes with a unique approach. WandaVision's kooky 'cute cute until it's not' as showrunner Jac Schaeffer puts it eventually leads to address death and grief for the first time in the MCU. The Falcon and the Winter Soldier's magic lies in the great chemistry – on-screen and off-screen – between actors Mackie and Stan.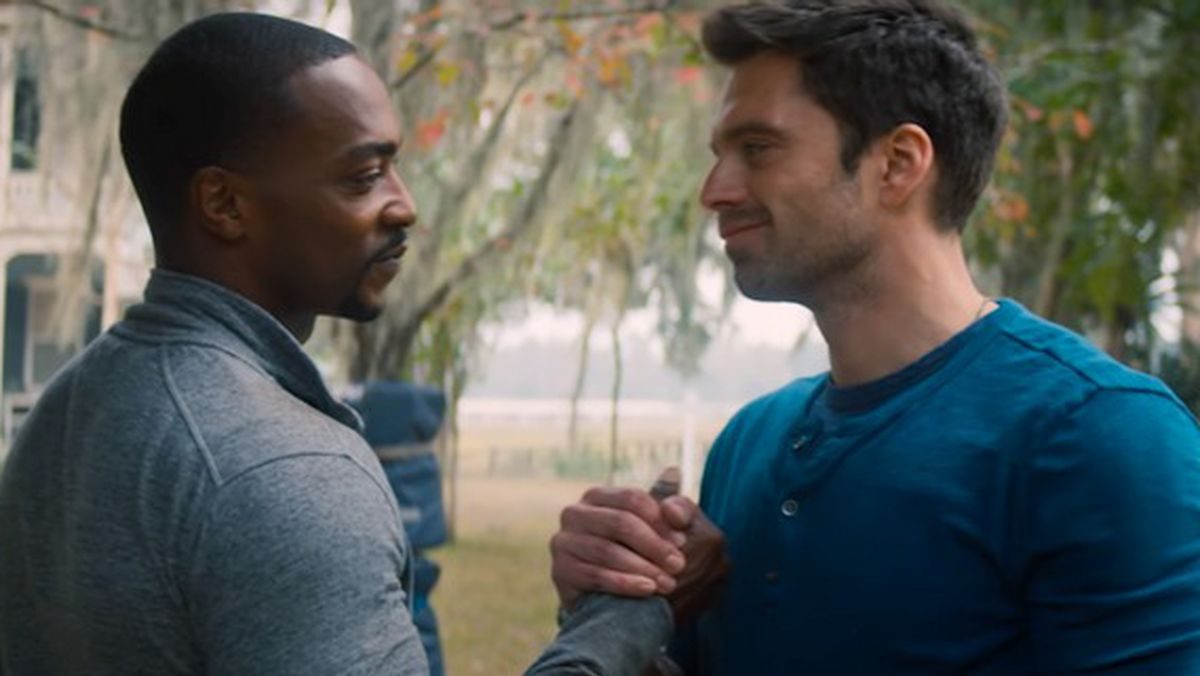 Mackie and Stan don't take themselves too seriously. The two take jabs at each other – as Stan revealed, Mackie was not wearing pants to the online conference – and creates an easy and comforting environment to be in.
Whilst discussing the significant impact of Sam and Bucky and how the creator feels about fan theories that plagued WandaVision, Feige shares what the future post-The Falcon and the Winter Soldier will look like.
"The characters of Bucky and Sam are essential to the MCU and as they change, as they evolve, or whatever they go through, could and should have a big impact on the MCU," shared Feige. "It is hard to navigate every fan theory that's going to pop up. Not everything is world shattering to the point of, you know, bringing in some giant elements of the comics that has never been before or smashing the Earth in two and creating two planets. There can be character shifts that have massive implications for the stories we're telling in the future so it'll be a combination."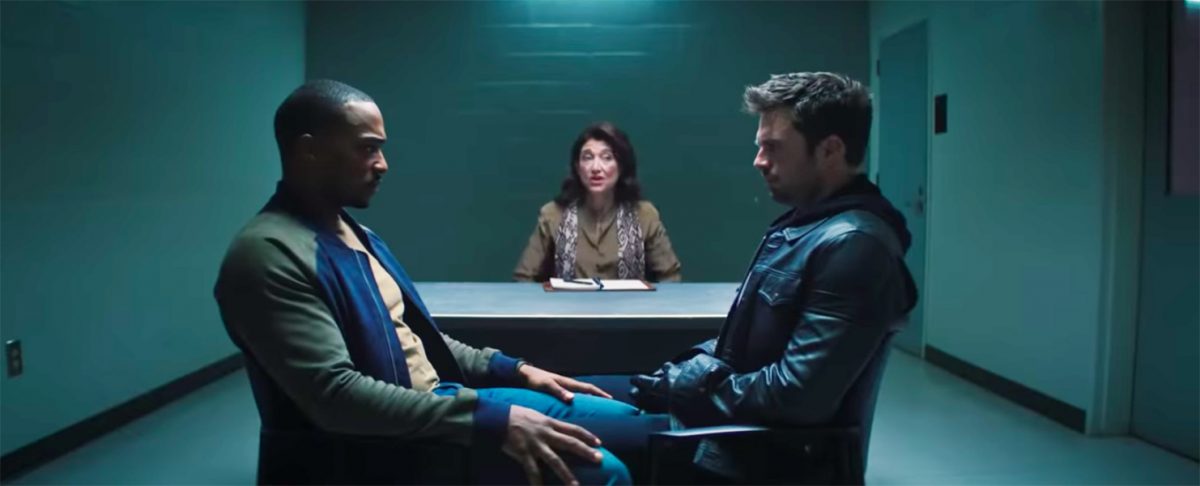 "And the end of this show does split the Earth into two.. I forgot so don't, don't put that, that's a spoiler," said Feige.
What causes the split is unknown at the moment but coming to Feige's rescue is star Stan to confirm that whatever the outcome of the show may be, it's the journey and character growth of the two main characters that drive the show – particularly their own conflict towards responsibility.
Stan's Winter Soldier previously served the terrorist organisation Hydra and the series will look at how he recovers and overcomes his haunting past. Mackie's Falcon, on the other hand, will delve into his personal fears and worries of taking up the mantle as Captain America as a Black man in America, especially when the sentiment is held against the current real world conditions of racism in the US.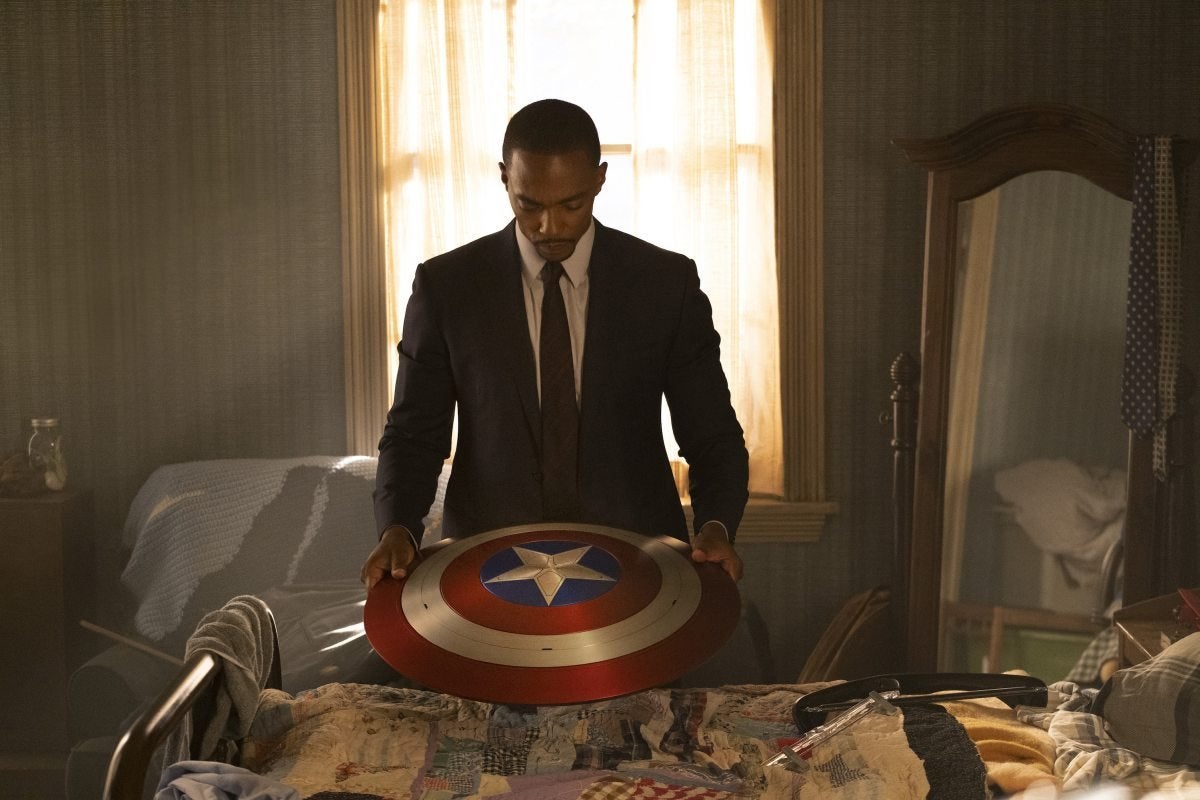 "Exploring that question [of responsibility] is very much built into the arc of both these characters where they are at the top of the show. Answering and exploring [responsibility] is very much their journey throughout the show," said Stan.
"Who am I now, what do I have to contribute, I mean that guy (Captain America) did this and this and so what is going to be my legacy – if I even want that! So there's all these pieces to it that are kind of interesting rather than just coming right out of the gate and saying "I got all the answers"."
Stories aside, The Falcon and the Winter Soldier promises high action that is comparable to the likes of Endgame. Mackie and Stan had to perform and practice a lot of stunt work that were much more intense than what they did for Endgame. Without revealing too much, the fights that fans will see in the series will involve more hand-to-hand combat than the use of fancy and powerful gadgets.
"It was pretty on par with the films. Actually even more evolved and intense. Definitely for Falcon it feels like the action kind of really intensified in a lot of ways and also for Bucky as well. I mean we're always finding new ways to kind of, you know, have them evolve with their sort of action sequences, but it's totally the same as the movies," assured Stan.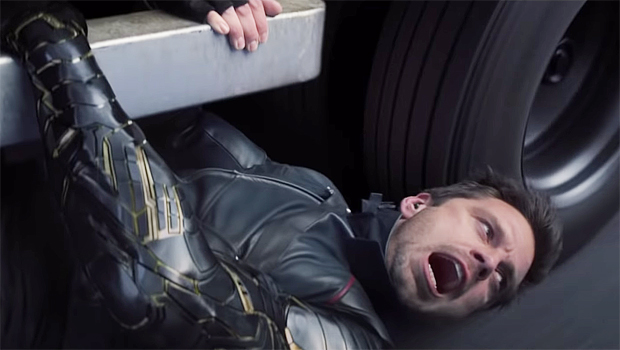 Mackie jumped in right after to support his co-star: "The great thing about what we were able to do with this was nothing was jeopardized or watered down. The same stuff guys we work with on the films are the same guys who choreographed and did all of our stunts on the show."
"Because of that, the stunts are really amazing! Kari had a great idea that we all kind of fell in line with and, you know, taking the, the idea of weaponry away, so it's more hand to hand combat, it's more physical, it's more assertive, it's more of us, utilizing our shrinks, instead of something else. Sebastian and myself, did a lot of stunt training to be able to go in and some of the stuff you see is us, but we had an amazing stuntman to go in and kick ass for us too," joked Mackie.
Moving forward, comparing TV shows to Endgame may soon be a thing of the past as the official launch of Marvel phase 4 will bring plenty more superheroes that never debuted in big movies alongside the Avengers that old and new fans have gotten themselves familiar with.
Phase 4 will debut heroes like She-Hulk, Moon Knight, Kamala Khan and plenty more. Whilst efforts to bring these characters to the mainstream take the forms of original Disney+ series, Feige teases that these characters may also leap onto the big screens.
And who knows? Maybe some familiar faces may pop up too.
"She-Hulk is an interesting character that I'm looking forward to seeing but Kevin, I'd like to spend some time in Blade world," hinted Mackie. "There was this restaurant that I was sitting outside having lunch with my friend, who was the manager of the restaurant, and they were shooting Spider-Man, and I was a huge Tobey Maguire fan, and I love Tobey Maguire, and I saw Zoe Saldana, and she had one line, and she said, "It's Spider-Man!" and I got on the phone with my agent and I was like, dammit, I better have one line in one of these movies so Kevin, I want to be the Zoe Saldana of She-Hulk."
The Falcon and the Winter Soldier marks the second premiere in a long slew of upcoming Marvel content on the Disney+ platform. Starring Anthony Mackie, Sebastian Stan, Emily VanCamp and Daniel Bruhl, The Falcon and the Winter Soldier premieres on Disney+ on 19 March 2021.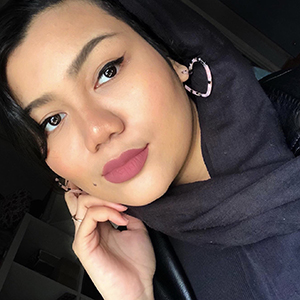 Don't judge a book by its cover, for behind all this makeup, is a geek just like you. To simply put it, superheroes, Star Wars, Harry Potter and all things gore and creepy makes this girly girl swoon.
---

Drop a Facebook comment below!