We're all geared up for Marvel Phase 4. We first got a taste of Phase 4 with the release of the Black Widow trailer but major announcements at the 2019 Comic-Con Experience (CCXP) has got us begging for more in our cup – and we know you feel the same way too.
Here's all the first looks and updates that we know about Marvel Phase 4 so far.
---
Marvel Releases New Black Widow Poster And Taskmaster Gets A Costume Upgrade
The release of the Black Widow trailer has got us feeling some type of way (look we're still not over her death in Avengers: End Game). Apart from collective grieving, fans took to Twitter to show displeasure with regards to Taskmaster's look.
Well, President of Marvel Studios Kevin Feige shared new footage from Black Widow which included more scenes of the family reunion featured in the trailer and Taskmaster fighting with Black Widow (Scarlett Johansson) in.. wait for it… a hood. So hip hip hooray, fans are getting the comic-book accurate Taskmaster that was promised.
Of course, with Marvel being.. well Marvel, and like any other convention-exclusive footage, the Black Widow footage shown will not surface publicly anytime soon (unless it is leaked or officially released in a trailer). What we can show you is the brand new movie poster that Feige kindly gifted fans during the panel at CCXP.
Black Widow will take place between Captain America: Civil War and Avengers: Infinity War. The film helps fill in gaps in Natasha's personal timeline as she returns to Europe and allows fans to explore Natasha's backstory. Elements of her backstory are particularly important as they plant seeds for the future of the MCU.
David Harbour, co-starring in Black Widow as Red Guardian, mentioned that the movie reveals more about Natasha's ultimate sacrifice in Avengers: End Game: "I think that's the interesting part of her narrative is that we get to go back and explore this period of time between the events of Civil War and that particular arc."
"One of our things is we've known each other for a really long time and that relationship plays into the stuff that's come beyond. The great thing about knowing the end of an arc, you get to go back and either foreshadow or play against it and it's very joyful for fans to see these moments or prepped character beats come in at times."
Black Widow will premiere in cinemas on May 1, 2020.
---
The Falcon and The Winter Soldier New Images
First look at the images released from CCXP, shows that The Falcon and The Winter Soldier would be in line with Captain America: The Winter Soldier and Captain America: Civil War.
The first image shows The Falcon (Anthony Mackie) and The Winter Soldier (Sebastian Stan) on a mission and the other shows the heroes on a boat. For what reason? Well, we'll have to watch to find out.
An interview with Feige after the panel reveals that the series is about Sam Wilson becoming the new Captain America and is strongly based on legacy and forging one's own path. The series takes place after the events in Avengers: Endgame so we're curious to see how it fits in with the MCU that we already know.
The series also stars Daniel Brühl as Helmut Zemo / Baron Zemo, Emily VanCamp as Sharon Carter, Wyatt Russell as John Walker, and Adepero Oduye and is set to debut on Disney+ in 2020.
---
WandaVision Has A 1950s Sitcom Look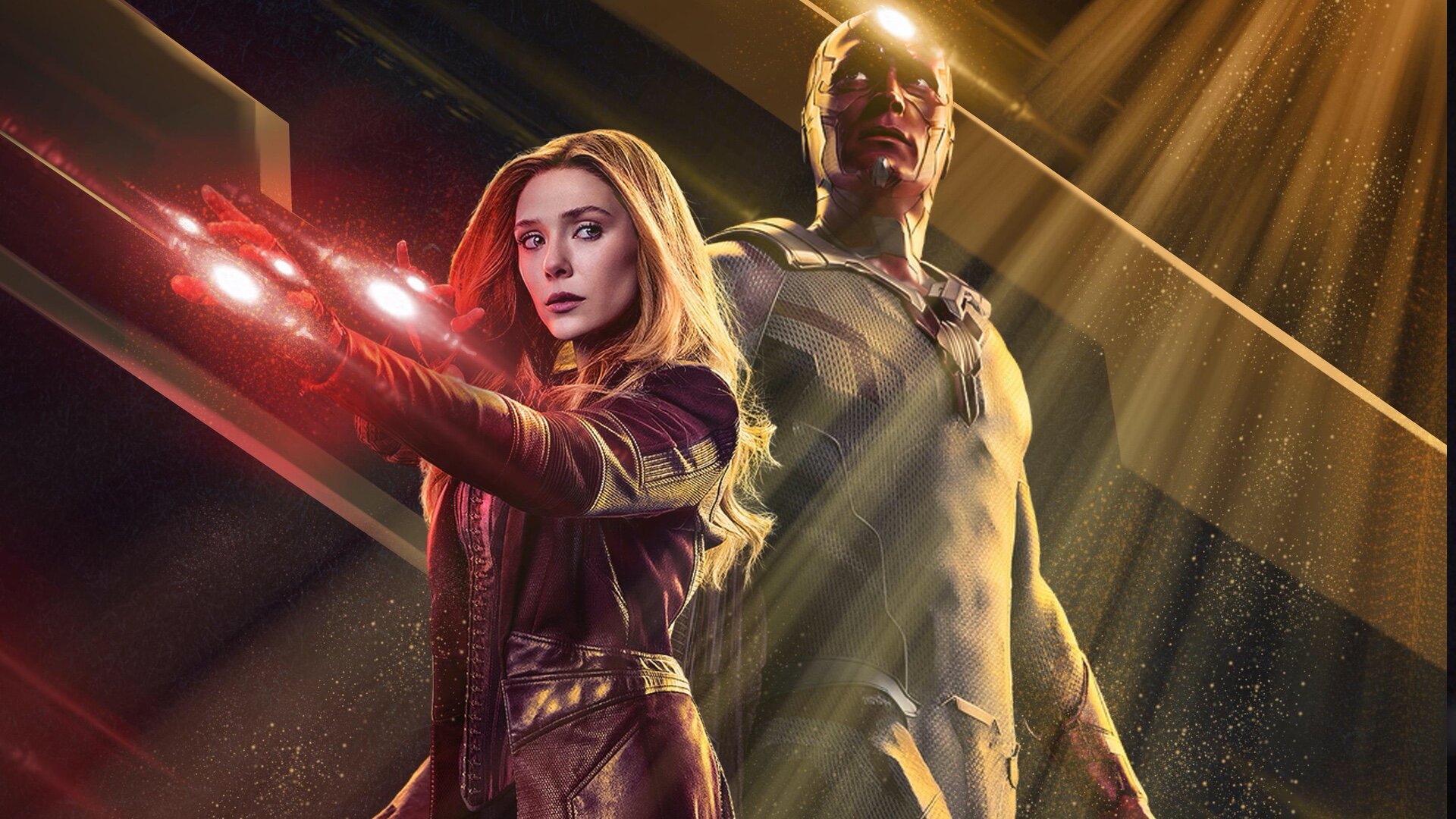 Who doesn't love a power couple? The photo released from WandaVision takes after the concept at of the show. The black and white photo features Scarlet Witch (Elizabeth Olsen) and Vision (Paul Bettany) in a 1950s sitcom set-up.
Fans don't know what to make out of this image, and neither do we. This 1950s sitcom look is unlike any other Marvel content we've come across. Fans are equally confused but hey, we can't wait to see what this power couple has to offer and how their story fits in the MCU.
Not much else is known about WandaVision but Feige did provide give some details as to what viewers can expect.
"We have the opportunity to tell their story, and show more of what Wanda can do, more of what makes Vision, Vision, and most importantly, reveal a name that I'm not even sure we've said in the MCU yet, but we make a big deal of in the show, is the fact that Wanda is the Scarlet Witch. And what does that mean, that she is the Scarlet Witch? That's what we play into with this show in ways that are entirely fun, entirely funny, somewhat scary, and will have repercussions for the entire future of Phase 4 of the MCU. " said Feige.
The series also stars Teyonah Parris as Monica Rambeau, Kat Dennings as Darcy Lewis, Randall Park as Jimmy Woo and Kathryn Hahn as an unnamed character. WandaVision is premiering on Disney+ in 2021.
---
The Eternals First-Ever Footage Revealed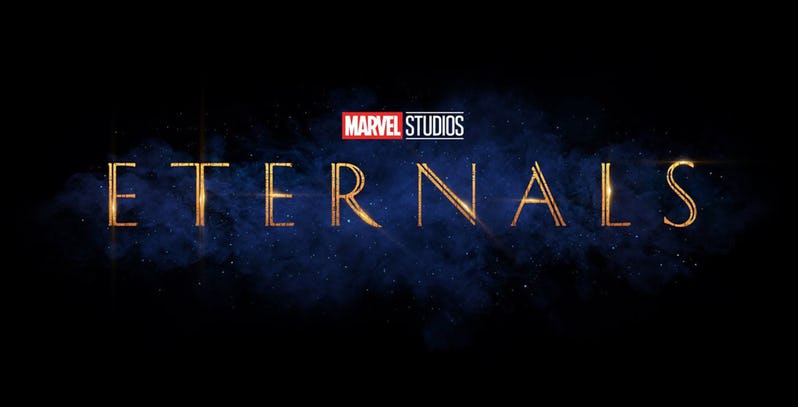 Chloe Zhao's The Eternals has been an anticipated arrival to the MCU. It is the first film to debut as part of Marvel's Phase 4 that isn't at all connected to the Infinity War saga. Raw footage and cast members of the new film were revealed during the convention and fans have been losing their mind.
"Nobody is going to see this for months. This is just for you." said Feige.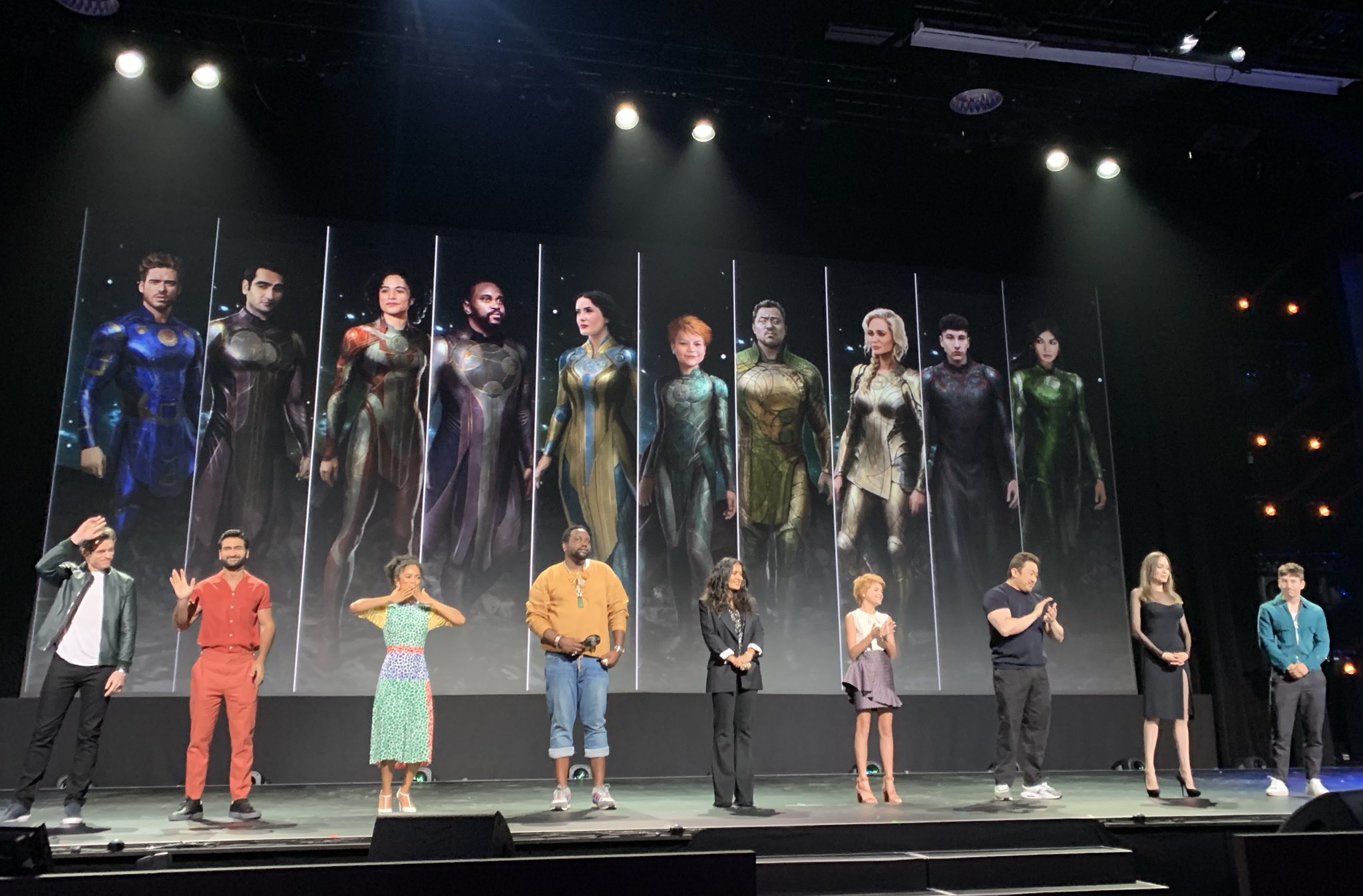 The Eternals is one of the most diverse cast MCU has seen yet. It stars Crazy Rich Asian Gemma Chan as Sersi, Angelina Jolie as Thena, Salma Hayek as Ajax, Kumail Nanjiani as Kingo,Richard Madden as Ikaris, Game of Thrones Kit Harington as Dane Whitman, Barry Keoghan as Druig, Lauren Ridloff as Makkari, Brian Tyree Henry as Phastos, Lia McHugh as Sprite, and Don Lee as Gilgamesh.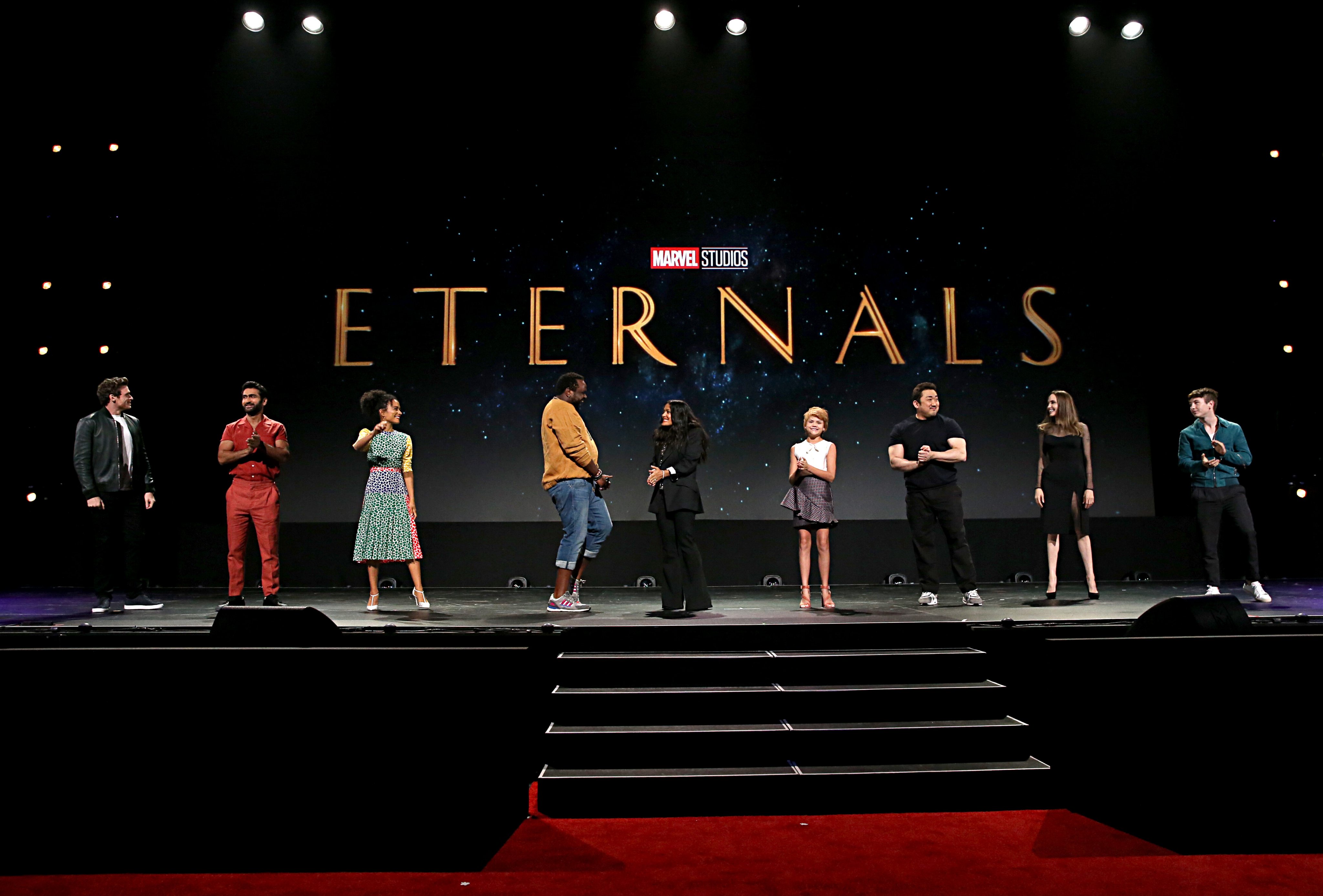 According to The Collider, the footage presented showed the Eternals in their armours, followed by scenes of them in various locations and situations such as Kingo (Kumail Nanjiani) in colourful clothes and make-up surrounded by dancers in a Bollywood-inspired scene, Ajak (Salma Hayek) horseriding in the countryside and Druig (Barry Keoghan) standing beside a giant temple. Viewers too saw some action and what looks like an army of monsters – rumours say it's the Deviants but that's yet to be confirmed by Marvel.
The Eternals is scheduled to be released November 6, 2020.
---
There you go, everything we know about Phase 4 so far. Marvel Phase 4 is looking to be very exciting and we've only seen the tip of the iceberg! What are you most looking forward to with this new phase of Marvel?
---

Drop a Facebook comment below!