Last Son of Krypton. Dark Knight Detective. Amazing Amazon. Scarlet Speedster. Emerald Gladiator. King of Atlantis. Emerald Archer. Boy Wonder. Winged Wonder. Big Red Cheese.
One does not even have to mention names, and already audiences will be familiar with some of the biggest superheroes in the world – Superman, Batman, Wonder Woman, The Flash, Green Lantern, Aquaman, Green Arrow, Robin, Hawkman and Captain Marvel aka Shazam.
These superheroes do more than just heroic deeds, as they have helped shape the minds of millions of children around the world and now, they have all gathered in one place, on HBO Asia's current streaming service, HBO GO.
From Richard Donner's Superman and Tim Burton's Batman, to Bruce Timm's animated universe and TV's Arrow, The Flash, and the upcoming Superman & Lois, the DC Universe has a broad and expansive library of movies and television series featuring the beloved characters and the world they live in. From big blockbusters (Wonder Woman 1984, Batman vs Superman: Dawn of Justice) to hit television series (Watchmen, Titan), fans will soon have direct access to all their favourite characters with the help of HBO GO.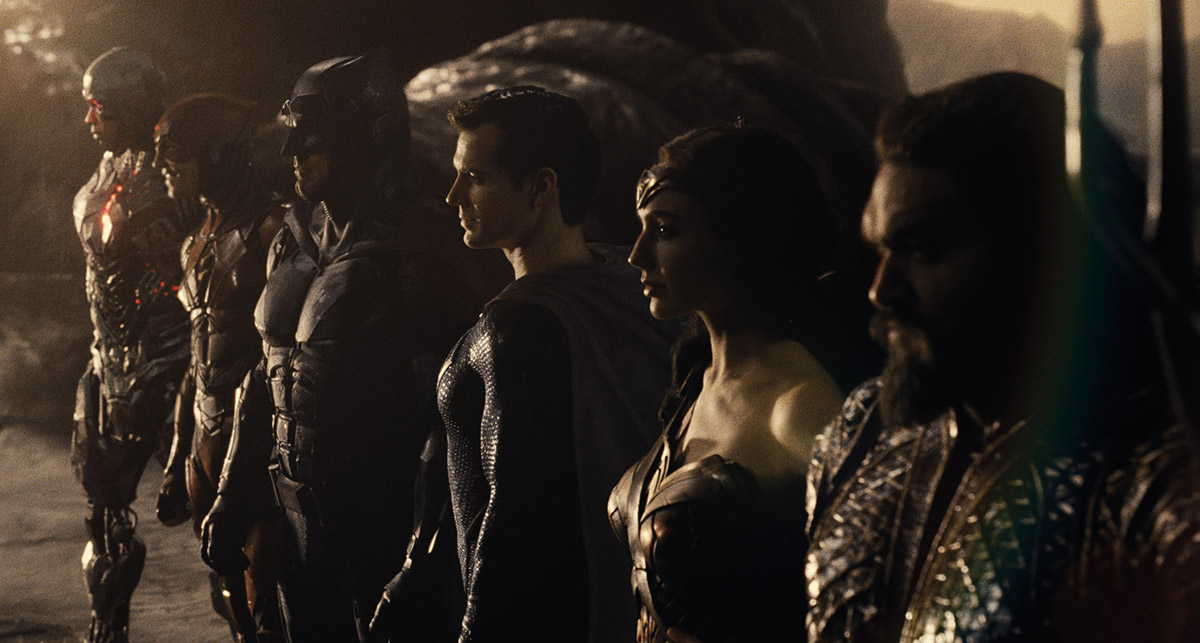 Starting with the highly anticipated Zack Snyder's Justice League which premieres on 18 March, HBO GO is now the go-to platform for DC Universe fans. Think of HBO GO as a one stop shop to all the DC content ever made, now available for binge-watching to your hearts content. This also includes content from the now-defunct DC Universe platform, including Doom Patrol and Gotham.
Leading in to the premiere of the 'Snyder Cut', fans can get their fill of their favourite DC movies and series from the specially-curated 'DC Blockbusters' and 'DC Universe Animated: Justice League' selection on HBO GO.
Start off your superhero marathon with 'DC Blockbusters' encompassing Man of Steel, Batman v Superman: Dawn of Justice, Suicide Squad and Wonder Woman which are all available to stream or download on HBO GO now.
Round up your marathon with Birds of Prey and Shazam! to lighten up the mood and enjoy the kaleidoscope of colours present in the remaining two films. The 'DC Blockbusters' selection proves that whilst DC's strongholds are in dark themes and NC16-rated for action, they surely know how to have fun and go wild.
Of course, with such an extensive DC Universe library, HBO GO has plenty of DC content that isn't just focused on members of the Justice League. The streaming service will also be releasing all five seasons of Supergirl, two seasons of Batwoman as well as Season 3 premiere of Titans.

If you need more, take your viewing marathons to the next step with DC Universe: Animated Justice League shows starting with Justice League: The New Frontier, Justice League: Crisis on Two Earths, Justice League: Doom, Justice League: The Flashpoint Paradox, Justice League: War and Justice League: Throne of Atlantis which are already streaming on HBO GO now.
Catch up on Justice League Unlimited, Justice League Action, Justice League vs. The Fatal Five as well as Justice League Dark: Apokolips War before catching Zack Snyder's Justice League too – especially if you need something to calm the nerves and excitement prior to the premiere.
For a comprehensive of list of what DC fans can expect in the next coming months on HBO GO, here's a tidy table:
MONTH
MOVIES / TV SHOWS
March
– Zack Snyder's Justice League
– DC Blockbusters
– DC Universe Animated
April
– Gotham (5 seasons)
– Doom Patrol (2 seasons)
– DC Universe Animated
May
– Arrow (8 seasons)
– Swamp Thing (1 season)
– DC Universe Animated
June
– Superman (8 movies)
– The Flash (6 seasons)
– Superman & Lois (1 season)
– Krypton (2 seasons)
– DC Universe Animated: Superman
July
– Supergirl (5 seasons)
– Stargirl (1 season)
– Watchmen (1 season)
August
– DC's Legends of Tomorrow (5 seasons)
– Pennyworth (2 seasons)
– DC Blockbusters (7 movies)
September
– Titans (all 2 seasons + season premiere)
– Batwoman (2 seasons)
– Batman (9 movies)
You can also bring your HBO GO subscription on the go by downloading the HBO GO app on all your devices, including Smart TVs. For just a subscription of S$13.98 per month or S$119.98 per year, you can enjoy a treasure trove of DC Universe content whenever you want to, wherever you want to.