If you thought that Wolverine Crush meme has lived its time, you're wrong because it's now been turned into a 1/6 scale action figure you can get your hands on during San Diego Comic-Con 2021.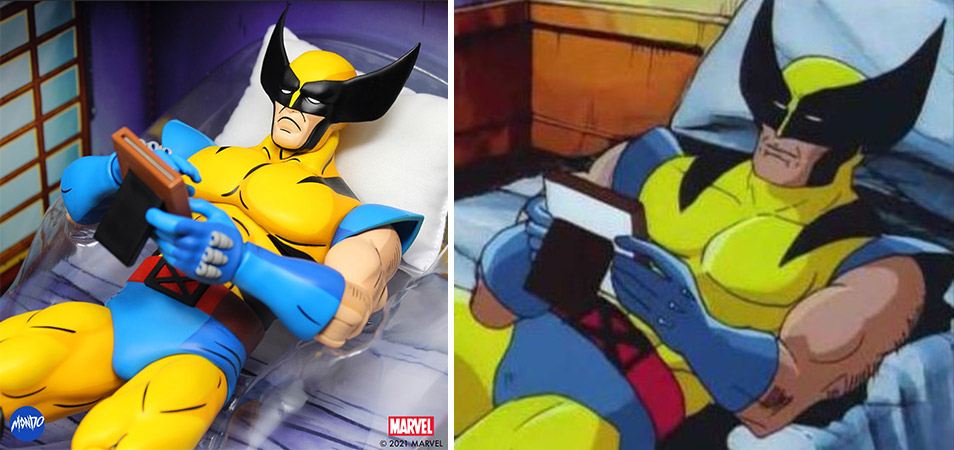 Teased a few days ago, the figure from the iconic X-Men: The Animated Series has officially been unveiled by Mondo. The Wolverine articulated figure is inspired from the iconic meme that captured Wolverine's moment of repose as he pines for Jean Grey in the animation.
The figure will include several interchangeable hands and heads including a limited-edition Sad Masked Head, Neutral Masked Head, Angry Masked Head, Logan unmasked Head, Picture Frame with Scott and Jean Photo, and a Thanksgiving Turkey Leg.
Mondo is a popular toy, art and pop culture company that does many limited edition art prints and collectables that are usually sold out within minutes. As the action figure will be released during the weekend of San Diego Comic-Con 2021, we're expecting the same kind of demand for this collectable as well.
Besides the Wolverine figure, Mondo will also be dropping several X-Men: The Animated Series posters, artwork, and tiki mugs.
San Diego Comic-Con 2021 will be a digital event called Comic-Con@Home and will happen over the weekend from 21 – 25 July. Mondo's Wolverine 1/6 Figure Limited Edition SDCC Variant will be available for US$200 on 23 July.
For those who wish to see the meme's origins in action, check out the 8:13 mark in Season 1 Episode 5 of X-Men: The Animated Series, which is available on Disney+.