In the current gaming landscape of quick, easy-to-play titles such as Fortnite and PUBG, there appears to be less space for single-player narratives to take the stage. After all, the two battle royale juggernauts have raked in millions in revenue for developers, so it's only natural that others have taken a leaf out of their book.
But that's not in the works at long-time video game company, Sony Interactive Entertainment (SIE), which says it is not looking to chase this new trend, and change its tact by moving away from successful narrative games as such the award-winning Last of Us, Uncharted, and God of War. 
If anything, it is doubling down on its commitment to delivering great single-player experiences.
"It's a change we accept, understand, and encourage our teams to explore, but it's not like we have to chase the trend," PlayStation head honcho Shuhei Yoshida told Geek Culture in an exclusive interview session at TGS 2019.
If we chase the trend, we're already late. that's how we think.
With how the team has continued to hit their stride with one successful AAA release after another, it seems the formula is certainly serving them well. The secret, the man shared, lies in the shift of strategy to "wait until the time arrives for everyone to commit to a game's release state", instead of promising a premature launch window.
Because the final few months of development are crucial to increasing the value of a work-in-progress title, SIE places extremely heavy focus on that last leg – a learning point grasped from repeated encounters with delays.
The road to success is hardly a bed of roses, however. Citing the example of Santa Monica Studios' God of War, Yoshida-san explained how the game was "pretty much half-broken", with stilted game mechanics and animation, even as the announced release window started to close in. In fact, the challenge was present from the start – where the ideal scenario was to have a small team working on a big title, to help the core development team establish a very strong feeling about the game, before expanding its numbers.
Instead, God of War had a lot of manpower from the very beginning, as seen in the documentary, Because the game was created in parts, the team was faced with the difficulty of integrating everything together. Despite the challenges, the various teams managed co coalesce, and succeeded in rolling out Yoshida-san's favourite God of War title to date.
So it is understandable why SIE's confidence in creating compelling, powerful single-player narratives is most not misplaced. It's also easy to understand why the industry giant is sticking to their roots, and not succumbing to current trends in the video gaming scene. At most, the team will turn to doing remakes to bring its vast library of titles to a new audience, such as Square Enix's highly-anticipated Final Fantasy VII Remake.
"I'm a big fan of remakes, but it's not easy and takes a lot of effort and respect for the original," Yoshida-san addressed in response to word of a Legend of Dragoon – which he served as producer – remake floating around in the community.
Explaining how the outdated turn-based mechanics and real-time commands may not fall in favour with the tastes of current-day gamers, he confirmed that Dart's story has indeed been brought to an end – for now, at least. The prospect of remakes, remasters, and reboots, however, remains an attractive, tempting venture.
For the man himself, Ape Escape is one title that he would like to bring back from the past. "Few people like Ape Escape," Yoshida-san acknowledged with a laugh. "But I was the producer and it was the very first title that I was most involved in, so I have a sense of attachment to it." That doesn't mean Legend of Dragoon has gone neglected; in fact, he continues to harbour a soft spot for it.
SIE's latest acquisition of Insomniac Games is further proof of the former's belief that value lies in solid video game making. The team takes great value in exploring new territories and taking a great leap of faith, such that new IPs can, in Yoshida-san's words, be built around "something that's been done yet in the industry."
This quote of his, perhaps, perfectly sums up the work attitude of the team: "If we know everything can be done [successfully], then the team is not aiming high."
The open-minded, risk-taking approach has given newcomers a chance to show off their creative expertise, and groomed many exclusive masterpieces along the way, including Guerilla Games' Horizon Zero Dawn. Starting out as humble, lesser-known studio, it's been enjoyable seeing them rise to the global stage, and carving out a name for themselves. Sucker Punch Productions' upcoming heavyweight Ghost of Tsushima and Kojima Productions' Death Stranding, based on a famed game director, are next on the list to impress with their debut showing.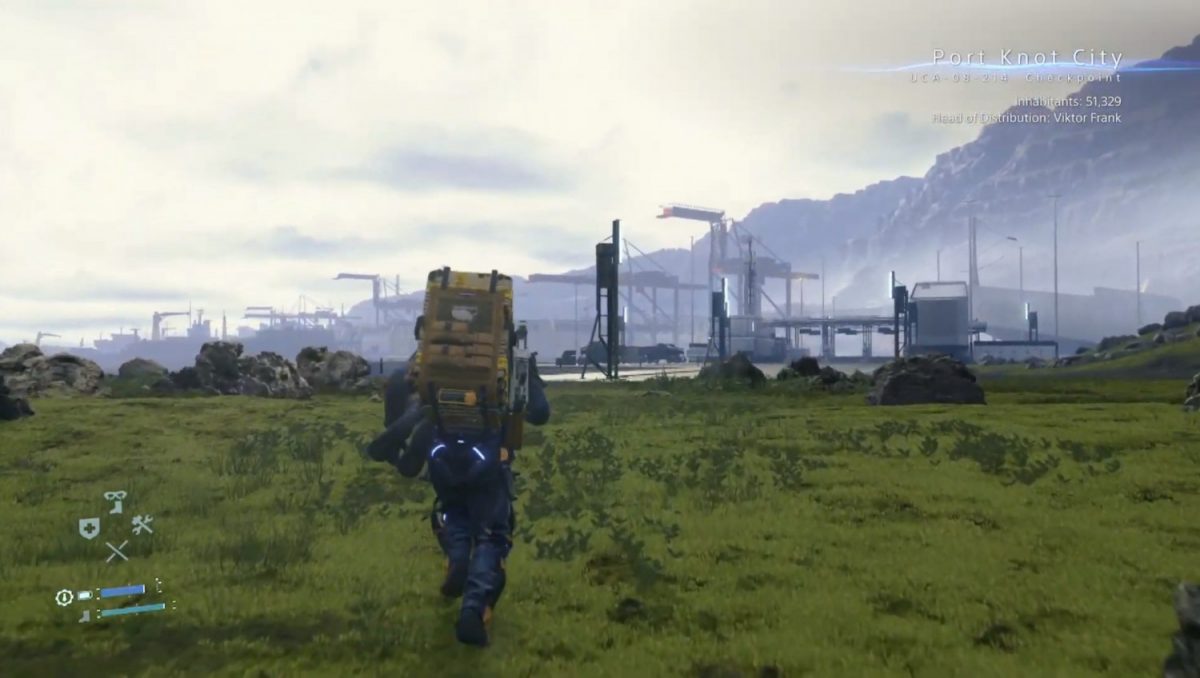 But beyond keeping the flame of novel creativity and risk-taking alive, SIE's commitment to making exceptional video game narratives is also a prudent move. Despite the overwhelming success brought in by exclusive titles, the industry giant say it is not looking to acquire any more first-party studios for the moment.
"When you look up our history of acquisition, the last few ones were Media Molecule, Guerilla Games, Sucker Punch Productions, and Insomniac Games," Yoshida-san explained, "We always had a history of working together with developers and publishers to create successful IPs together, so we knew that we'd have to build a strong relationship and business for that desire to continue the relationship.
That's what happened to Insomniac – the same way history repeats itself. It's not that we are looking at [acquiring] great games; that's not how we operate here.
In other words, the team is not securing studios based on the reputation of their existing titles, but rather the trust and collaboration established with them.
Yoshida-san's love for compelling and memorable narratives comes through in his pick for an all-time favourite. Amidst the host of AAA titles and fan favourites, he names Thatgamecompany's Journey as his top choice, praising its ability to "get people's hearts moving" through a three-hour, well, journey, and the impressive feat of beating out AAA competitors to snag multiple Game of the Year awards.
With many highly-anticipated projects in the pipeline, including Naughty Dog's The Last of Us 2, it seems PlayStation fans have plenty of excitable gaming content to look forward to for the near future. And in a gaming world where quick and easy-to-play titles are winning over gamers, there's certainly something commendable to say about SIE's commitment to delivering gripping, charming single-player narratives.
Here's to even more gaming greatness to come.