It seems that the upcoming Super Mario Maker 2 will be getting a fairly substantial upgrade compared to its predecessor.
During their Nintendo Direct presentation, Nintendo delivered on their promise and revealed a huge number of features coming to the Switch game.
Much like the original Wii U game, Super Mario Maker 2 gives creators a platform to create and share their own custom-built levels, only this time, they will be able to access many more new options and features for both building a level, and playing the game, such as the addition of several multiplayer modes.
In Multiplayer Versus, up to four players will race to be the first to complete a randomly selected map. The player that reaches the end of the stage first will be crowned the winner and get to raise their Versus Rating.
If competing against others is not your thing, there is also Multiplayer Co-op where players band together to clear a course. The whole team wins as long as one player manages to make it to the end of the level.
For those who wish to co-op or compete with players nearby, there is the Nearby Play option that allows players to gather locally, choose a level difficulty and play together, as long as they all have their own Switch console and a copy of the game. Just make sure that the host has a stable internet connection.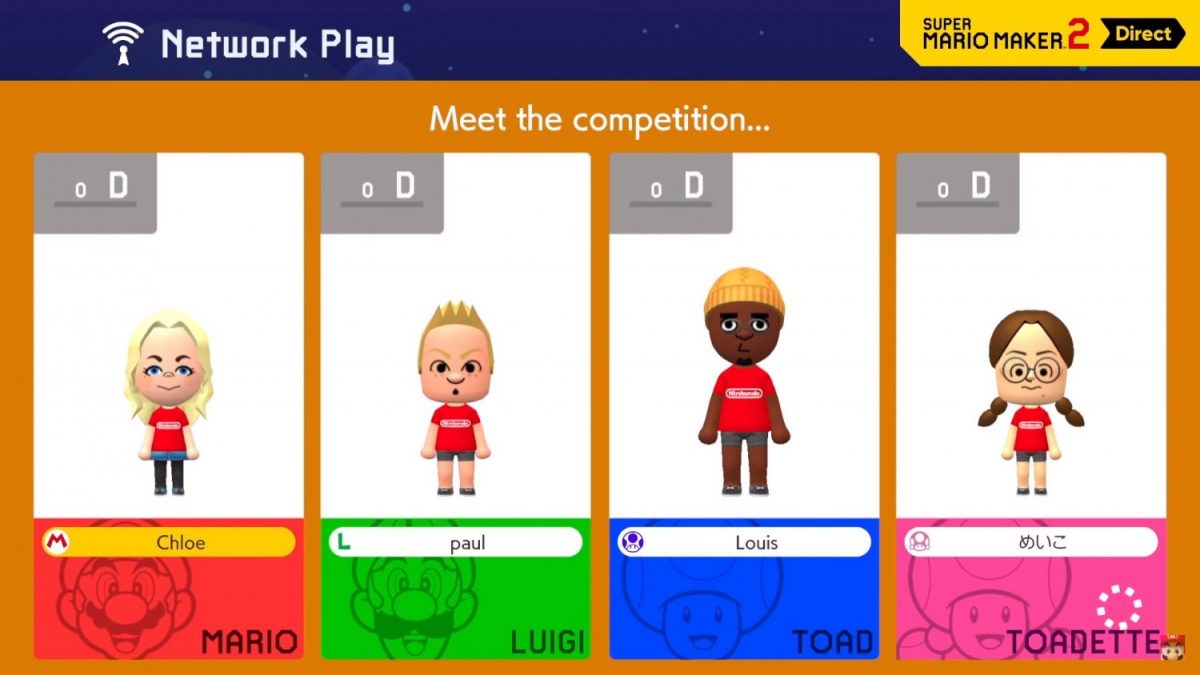 The new Super Mario Maker 2 will also come with a more fleshed out Story Mode which has Mario helping Princess Peach with rebuilding her castle. However, to do so, he will need to earn coins by accepting various jobs which will let players experience "an entire game's worth of courses".
Clearing a course rewards players with coins and Nintendo promises that there will be more than 100 levels to play through in Story Mode. As the story progresses, Mario will be able to access more areas both in and around the construction site. New characters that Mario will run into just might offer him additional jobs.
Nintendo also showcased several new tools and customisation options for Super Mario Maker 2. Such as a number of new themes for every Mario course, including desert, snow, forest, and sky. Each theme will be accompanied by new scores composed by veteran Mario composer Koji Kondo.
Tapping on the Angry Sun from Super Mario Bros. 3 while creating a course will let you turn it into a moon, which gives the whole course a nighttime makeover. Whilst hitting an Angry Sun kills Mario, hitting the moon will help Mario clear all the enemies on screen.
Besides enjoying a starry backdrop, players will also get to experience changes to various elements in a level, such as being hit by a sandstorm whilst playing in the desert at night, or having to run on extra slippery terrain in the snow level. Some items will even transform into something else entirely come nightfall, such as Super Mushrooms turning into a Rotten Mushrooms.
After crafting their own courses, players around the world can share their levels and try out other players' creations via the online hub Course World. Players will be able to search for a course by popularity or even by using tags to filter out the kind of levels they'd like to try.
Super Mario Maker 2 will be available for the Nintendo Switch from June 28. The game requires players to have a Nintendo Switch Online subscription for online play. However, if you do not have one, Nintendo is bundling up an individual 12-month membership along with the game for US$70.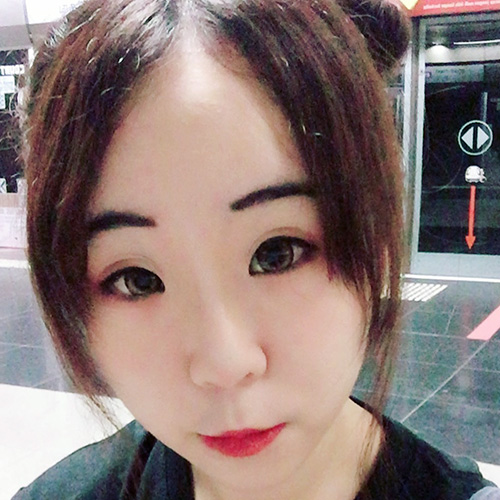 Germaine is a fun-sized introvert who loves nothing better than sleeping in on rainy days. She can be found reading fanfiction and manga while still waiting for her Hogwarts acceptance letter. It'll come eventually.
---

Drop a Facebook comment below!