The hype for Kingdom Hearts continues to grow, especially with the recent deluge of Kingdom Hearts 3 news that range from a themed PS4 console to an official new game cover-and-trailer combo reveal, alongside the announcement of the English voice cast in tandem with the opening theme song.
With the magical date of January 29, 2019, being a few months' wait away, fans still have some time to catch up on past content – a natural and logical state of affairs, considering the complexity of the Kingdom Hearts world. Thankfully, Square Enix has brought ease to the act of doing so through the newly-announced Kingdom Hearts – The Story So Far, which compiles all nine games in the franchise.
Fans in the US, we're excited to let you know that a new compilation, #KingdomHearts –The Story So Far– is coming to the @PlayStation 4!

Fans can play through the 9 chapters of the beloved series on October 30 for $39.99.

Pre-Order here: https://t.co/MaTlP3LlYi pic.twitter.com/fsZiMMyo2q

— KINGDOM HEARTS (@KINGDOMHEARTS) October 5, 2018
Available on the PS4 on October 30, 2018 for US$39.99, the impressive collection features HD graphics, other updates, and slight changes to selected titles of the original releases. Released with an additional feature-length film in tow, the full package consists of the following:
Kingdom Hearts HD 1.5+2.5 Remix
Kingdom Hearts Final Mix
Kingdom Hearts Re: Chain of Memories
Kingdom Hearts 358/2 Days (HD Remastered cinematics)
Kingdom Hearts II Final Mix
Kingdom Hearts Birth by Sleep Final Mix
Kingdom Hearts Re: coded (HD Remastered cinematics)
Kingdom Hearts HD 2.8 Final Chapter Prologue
Kingdom Hearts Dream Drop Distance HD
Kingdom Hearts 0.2 Birth By Sleep – A fragmentary passage –
Kingdom Hearts χ Back Cover (movie)
Indeed, that's a whole lot of goodies lying in wait, and pre-orders are already open on Amazon for the more fervent enthusiasts in the US. Before that, however, do note that there's a little catch to this: an Xbox version of the nine-game compilation has not yet been announced, despite Xbox One being one of the announced platforms for Kingdom Hearts 3.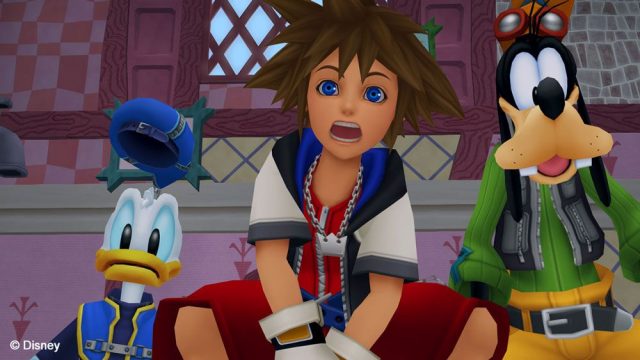 This certainly comes across as a bizarre move on Square Enix's part. Since the latest installment is the very first one of the series to head to Microsoft's home console, Xbox One owners would need the refresher more so than their PS4 counterparts – but hey, who knows? Give it a few days or so, and maybe they'll be in for a treat as well.
As for long-time fans, Kingdom Hearts – The Story So Far is definitely a welcome surprise. An easier way to enjoy all things Kingdom Hearts, with a touch of nostalgia and an extra movie? Yes, please!