For many actors, directors, producers and screenwriters, the opportunity to work on a Marvel Studios project is probably high on their list. Except for Shang-Chi and the Legend of the Ten Rings director Destin Daniel Cretton.
"The truth was, it was a few weeks before they (Marvel) announced that they're looking for directors for a movie, that I made a very real decision and called my agent and said, 'Don't ever let me do a Marvel movie'," shared Cretton at a recent press conference for the upcoming Marvel Cinematic Universe Phase 4 film that Geek Culture attended.
As it turns out, it was a decision that he was happy to reverse.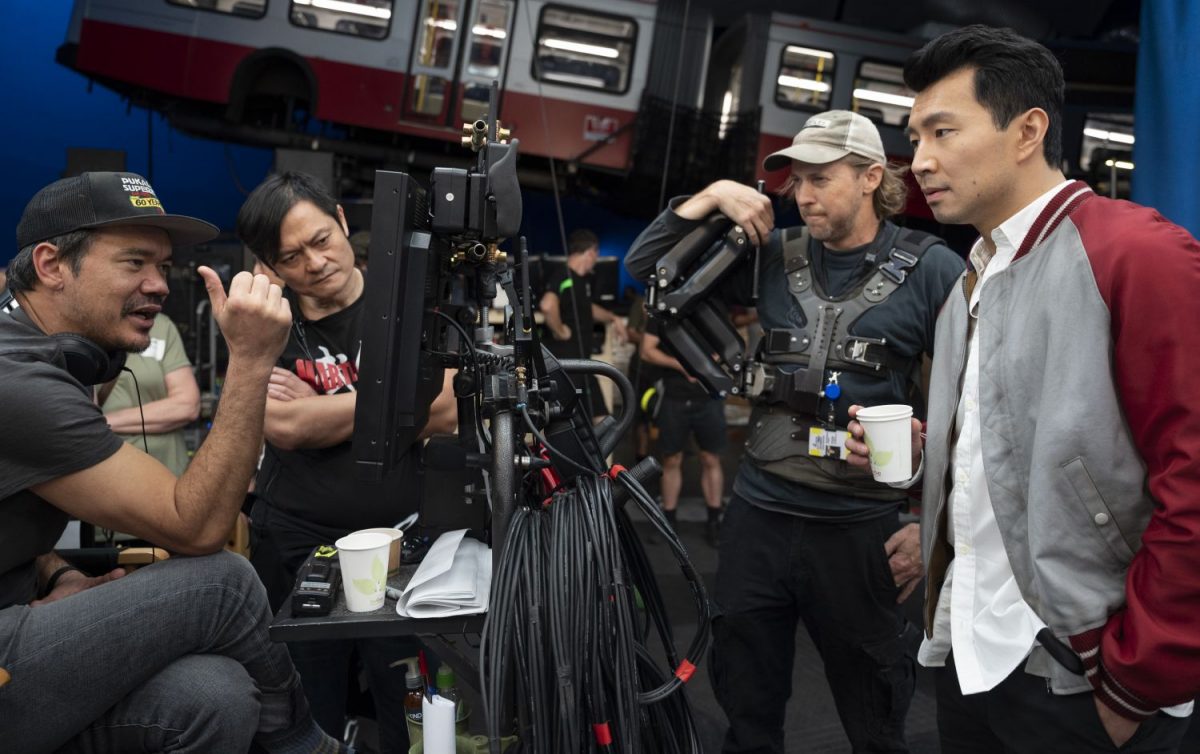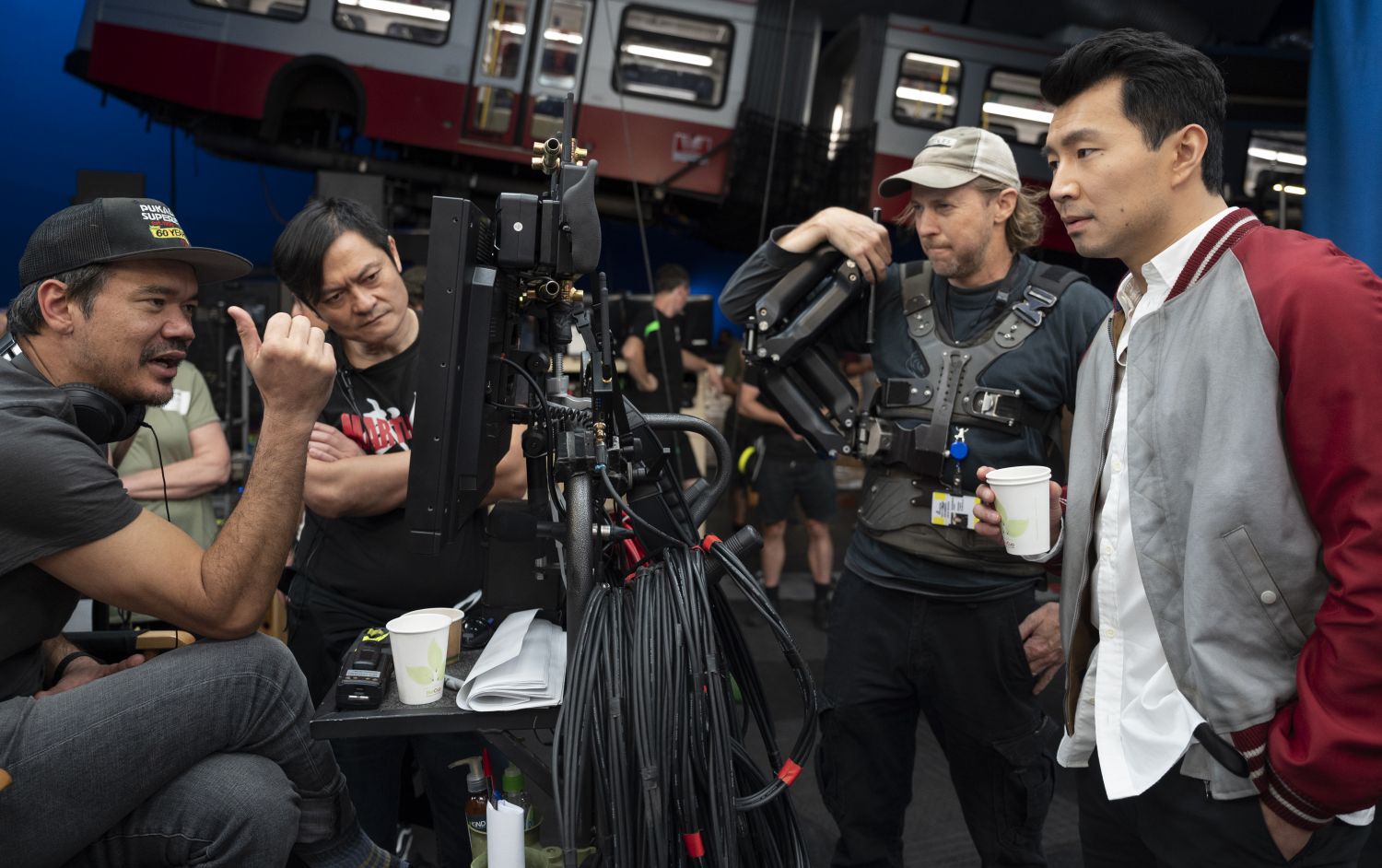 "When they made the announcement for Shang-Chi, something sparked in me that made me have to go in and just take a meeting, and that turned into this," admitted the Hawaiian-born director of The Glass Castle (2017) and Just Mercy (2019) fame.
"When I was in the elevator going down, I was leaving that meeting, I thought, 'You're an idiot for saying that'," he concluded.
While his friend Ryan Coogler had the honour of making the first MCU movie with an African American with Black Panther, Cretton will help Marvel debut their first-ever Asian superhero headlined by a majority of actors of Asian descent, including lead Simu Liu, Hong Kong acting legend Tony Leung and Michelle Yeoh, as well as Awkwafina, Meng'er Zhang and Ben Kingsley.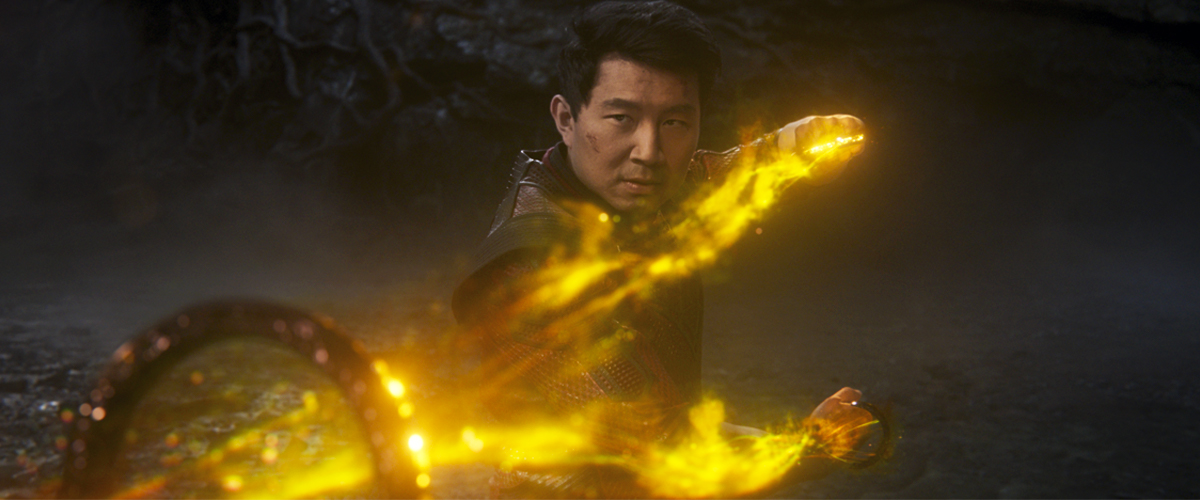 So what made Cretton change his mind? As the director acknowledged to Marvel Studios head Kevin Feige during their first meeting, Cretton had doubts about working with Marvel, but he changed his mind the moment he heard the project was Shang-Chi – a Chinese martial artist introduced in the pages of Marvel Comics in 1973, during the height of the kung-fu craze that dominated American movies and TV then. Oh, and a call with Coogler also helped ease some of the jitters.
While the character's origin and backstory has been rewritten and altered in the last 48 years, the core elements remained. To Cretton, this was an opportunity to bring Marvel's leading Asian superhero to the big screen the first time, not merely for the idea of representation, but rather because he saw something in the character in himself.
"I love that this is a superhero that doesn't get splashed with chemicals to get his superpower. It is a journey of self-discovery, of growing up, of learning how to finally deal with pain," noted the director.
In the comics, Shang-Chi, who grew up learning martial arts in China as a child, learned later on that his supposed benevolent father was actually the head of a global criminal organisation.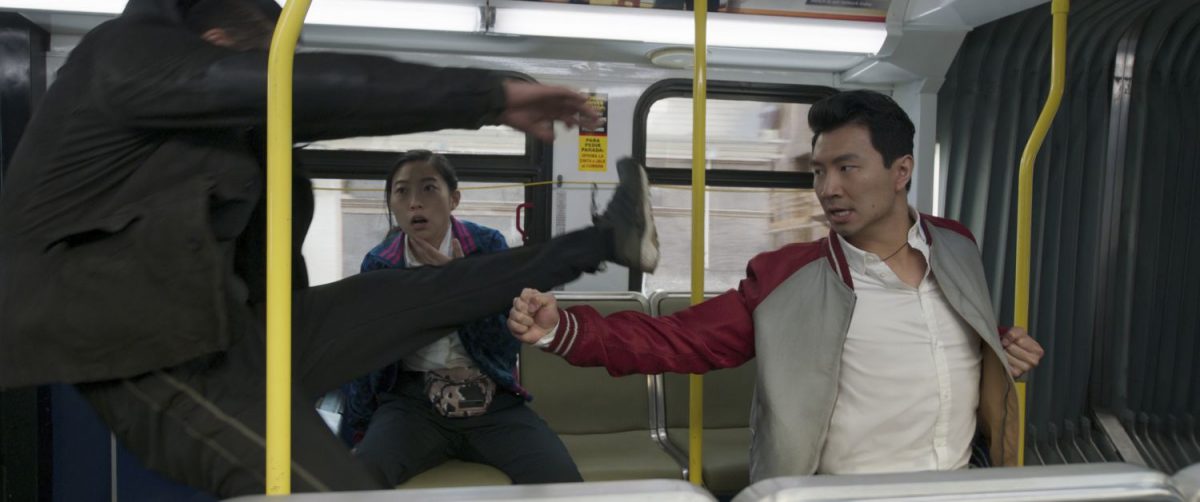 "He's been running away from his entire life, and that when he is finally able to look inside into his past and embrace, good, bad, the joy, the pain, and accept it all as a part of himself, that's when you finally stepped into his big boy shoes, and I think that's kind of what we're all doing as humans in some way or another and so I really connect with that," admitted Cretton.
Speaking of representation, star Simu Liu, of Canadian TV comedy series Kim's Convenience fame, has long been participating in activism and the Stop Asian Hate movement online in the US. From sharing personal stories, uplifting fellow colleagues and addressing racism in everyday life, Liu has taken great pride in portraying Marvel's first Asian hero.
In fact, when Marvel first announced a Shang-Chi movie, Liu famously tweeted Marvel numerous times about wanting to play the role, and lo and behold, the 32-year-old is now hopping on press junkets, jumping in and out of zoom calls with fans and journalists all over the world.
So did that one tweet spark this entire journey? Liu definitely thinks so, even if no one has told him so.
"When you tweet at Marvel, you think it's going to some 19-year-old internet. No one's gonna read that, no cares what I have to say but maybe," laughed Liu.
"Actually, I did not see that," chimed Feige as the rest of the cast burst into laughter.
"Unfortunately, Simu, it was not your tweeting, it was your acting ability, your constant professionalism and the multiple reads and meetings that you did," clarified Feige to the press conference audience.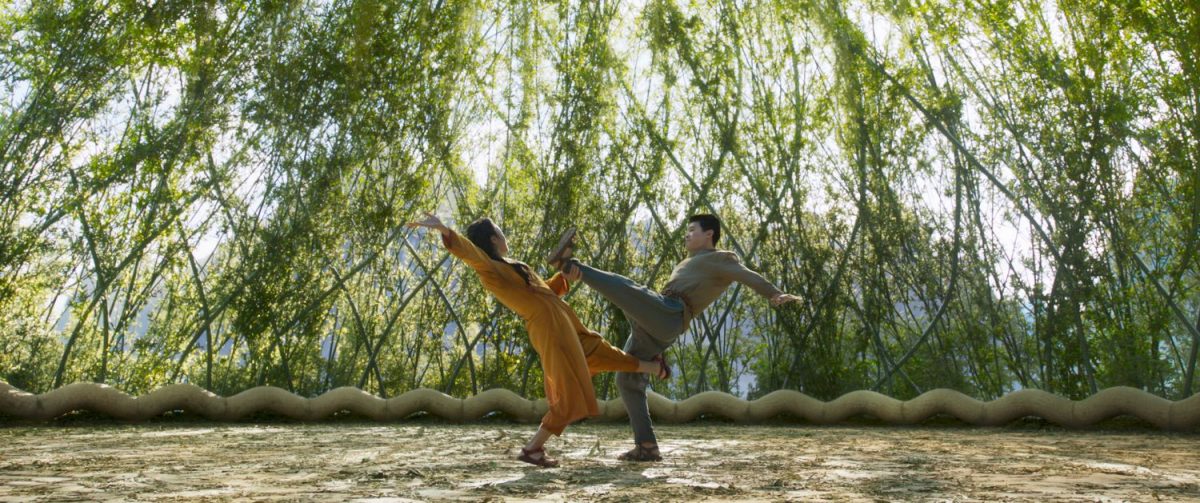 So what won Liu his audition? It was his superhero pose. And not just any pose – it was the one taken apart in the recent Black Widow movie.
Feige and Destin remember Liu's audition as clear as day. Destin and Feige both did not know of Liu's stunt background and were incredibly taken aback when Liu came to do the audition and did a backflip. And it wasn't just any backflip, but a remix backflip of Natasha Romanoff's signature backflip.
Take that Florence Pugh aka Yelena Belova.
"He did a backflip, into the Black Widow meow pose, hair flip up and looking straight into the camera to his first audition," recalled Cretton.
"Well, I mean I thought it was like a good signature! I thought it couldn't hurt! I was auditioning for a Marvel movie, which was about a superhero," laughed Liu.
So how did co-star and comedian Awkwafina, of Crazy Rich Asians fame nab her role?
"I did a slow somersault," joked the 33-year-old actress.
Fresh off voicing Sisu in Disney's Raya and the Last Dragon, Awkwafina is finally moving on from comedies and voice acting, to starring in a full-blown action movie for the first time in her career. In her role as Katy, she moves from being Shang-Chi friend, who enjoys drifting cars to pass the time, to picking up the bow and arrow.
Well, if Simu's backflip is akin to Black Widow, then there's no question that Awkwafina is Hawkeye.
"This was physically demanding. I was falling a lot so it's more like I was working as a team with gravity," said Awkwafina. "I actually went to a racetrack and learned how to drift, which is really fun. Probably not practical in any scenario, and then I learned how to shoot a bow and arrow."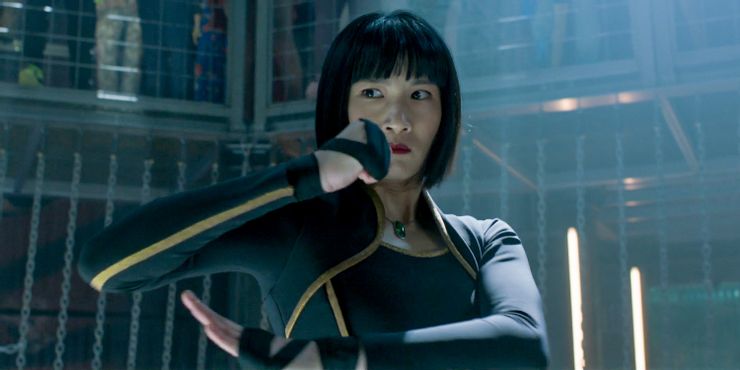 For Liu and Awkwafina, stepping into this major franchise is a major step in their careers, but the biggest change goes towards China actress Meng'er Zhang. In fact, the theatre-trained actress still thinks of herself as a theatre person, even though the actress has been more recognisable in Chinese TV shows. Shang-Chi marks her big Hollywood debut.
Thinking back to her days on set of Shang-Chi, Zhang admitted to seeking mentorship from co-star Kingsley, who himself is a theatre actor too. She even went as far as to take down physical notes because she wanted to do her very best in this big role as Xialing, Shang-Chi's sister.
"This is my very first film experience. [Kingsley] said that when we are on stage, we are landscape artists, and when we are in front of a camera, we are portrait artists and that gave me a very clear image," shared Zhang.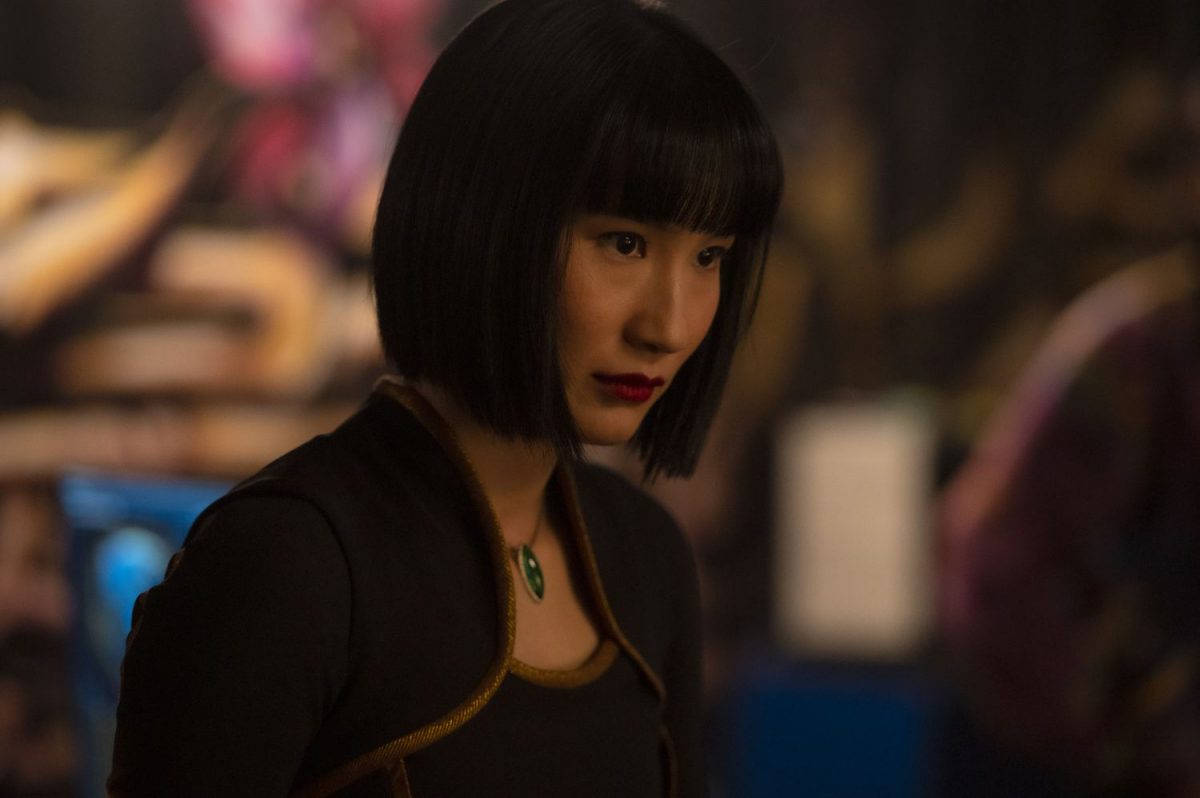 Zhang recalls how jarring it was to have a team continuously fix her hair and makeup in between takes, especially when performing action scenes. This is mainly because theatre actors don't get to do resets when they're performing on stage – things go the way things go.
"It was just so different from stage acting. I remember the make-up team doing the final touch-ups on my fringe, making sure everything's perfect and some people came to tell me 'Meng'er there will be some wind. A little bit.' So I'm like, okay, I'm ready, I'm in character and action, and the wind was like [crazy]!."
Liu jumped in, "Yeah and then it's so funny because they'll be like 'cut!' and then your team will come back and fix your fringe again."
It is clear that the cast of Shang-Chi have grown very close as they continuously tease each other throughout the press conference. Even Kingsley himself had taken to joking with the youngins, who hold a huge level of respect for the Oscar-winning actor.
This isn't the 77-year-old first foray in the MCU, as he previously played 'The Mandarin' in Iron Man 3, or rather, a version of the criminal mastermind. It was later revealed that his character wasn't actually the true villain, but instead an actor named Trevor Slattery. Shang-Chi addresses the Iron Man 3 debacle in the movie and thus made room for Kinglsey to return as Slattery.
In Shang-Chi, Trevor is still a Shakespearean actor of sorts who later helps the hero and his friends in their journey. Coming back to the role was an easy decision for Kingsley who felt that the main essence of Iron Man 3 and Shang-Chi held the same appeal to the Indian/English actor.
"Kevin came to my house in Oxfordshire to introduce me to the idea that I was playing two entirely different personalities, an actor portraying a master villain, and he put it to me so delicately, and so I was so intrigued by it that I joined the team gladly," recalled Kinglsey, of when he was first approached for the Iron Man 3 movie.
The actor admitted to becoming very fond of Trevor for all his vulnerabilities, his history, his issues and enjoyed seeing moments of empathy and kindness, and hinted that much of this will be seen and explored in Shang-Chi, especially in some of the scenes he's filmed with Awkwafina's character Katy.
"I enjoyed working in this film and in Iron Man 3 because it is all about potential, and it is about finding the original self that we were born with, that gets distorted and tarnished. And then you do this amazing journey and you get back to your original self so I think that dear Trevor has an opportunity to think, 'You know what, I might be quite good at this.'"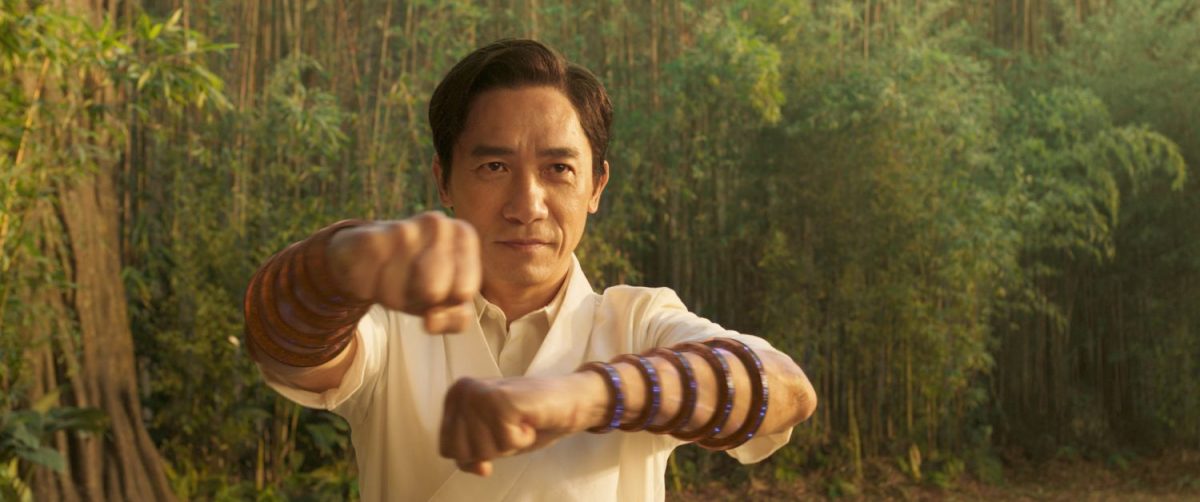 Kingsley isn't the only film legend to grace the cast of Shang-Chi, as legendary Hong Kong stars Tony Leung and Michelle Yeoh each play rather important roles to the titular character. Yeoh's role is under wraps, but Leung plays Wenwu, Shang-Chi's father, and the real Mandarin in the MCU.
With Liu heading the show, the actor can't help but feel like working with such accomplished actors had given him imposter syndrome, but he wouldn't have it any other way.
"I was an actor from Toronto, I really had never allowed myself to imagine being a part of the MCU. I mean it's the craziest dream that someone could possibly dream. I can't wait for people to watch the movie," said Liu.
Shang-Chi and the Legend of the Ten Rings premieres on 2 September 2021.