It is hard keeping secrets nowadays, especially when there are sites dedicated to catching wind of all the latest news and leaks about your products.
The Samsung Galaxy Note 9 is due to released next week at the Samsung Galaxy Unpacked event, but here is everything we already know about the highly anticipated device.
Samsung accidentally posted its Galaxy Note 9 into video to YouTube. Oops. pic.twitter.com/NfzikY4tLG

— Tom Warren (@tomwarren) August 3, 2018
Due to a "slip up" from the folks at Samsung New Zealand, we have a leak of a full 30-second product trailer for the Note 9. It showcases the device in Coral Blue, with a striking yellow S Pen. Design-wise, it borrows a lot from its predecessor, apart from the shift in position of the fingerprint reader, to below the dual camera module instead.
It maintains the 6.3-inch AMOLED display, and (thank god) no notch. The single speaker grill, USB-C and headphone jack are also still present, with the S Pen silo at the bottom of the phone. Colour options for the Note 9 are slated to be Black, Coral Blue and Lilac Purple and, as usual, dependent on your region.
https://www.youtube.com/watch?v=Y-37lkw_uaQ
An all-day battery is also highlighted in the product video and its marketing push, and we are expecting a 4000 mAh battery to be shipped with the Note 9. This will put it on par with other flagships such as the Huawei P20 Pro. After learning from the whole Note 7 Battery fiasco, Samsung has earned back much goodwill with their Note 8 and should be able to get it right this time.
In terms of performance, the phone is expected to launch with the Snapdragon 845 or Exynos 9810, which is seen the Samsung Galaxy S9 and S9+. While no details are revealed so far, we are also hoping to see a bump up in RAM from the existing 6GB to 8GB, matching speedy phones like the OnePlus 6 or the Razer Phone.
https://www.youtube.com/watch?v=XM2iiQNqnVs
From previous leaks, we know that the Note 9 will come with internal storage of up to 512GB, and the latest product video confirms this. It also adds to the fact that the phone can handle up to 1 TB of storage, which means it supports up to 512GB of expandable storage via microSD.
There is also a huge emphasis on the S Pen, with its new colour scheme and rumours of Bluetooth connectivity. Bluetooth would allow the S Pen to serve functions such as gaming or remote control. There is not much we know about it yet, but one thing is for sure, it should be harder to lose your S Pen, now that it is bright yellow.
Lastly, from a leak through Lazada Malaysia, we have a estimated pricing for both the 128GB and 512GB version of the new device.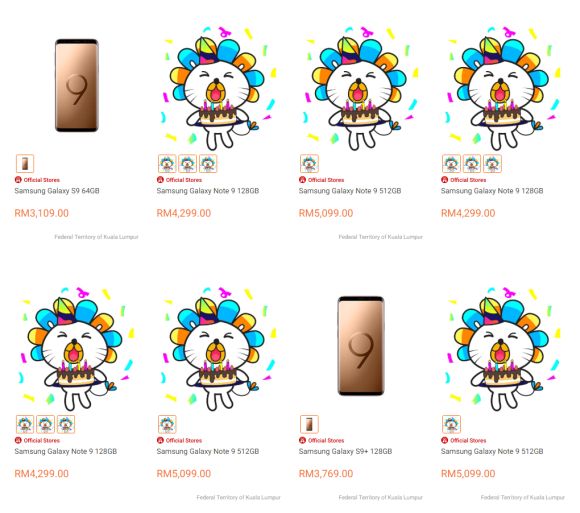 The base 128GB model retails at RM4,299 (~S$1,440) and the 512GB model retails at RM5,099 (~S$1,700). In comparison, the iPhone X 64 GB sells for S$1,648 on the Apple webstore. It seems like manufacturers are now all warmed up to the fact that their flagships can cost in excess of US$1,000, and still consumers are willing to buy them in droves. As it is not an official release, Lazada Malaysia have come out to say that prices are not concrete and may vary from what was stated.
We are now only 5 days away from the official reveal on 10 August, so it won't be long till all is revealed. Stay tuned for our reveal video!