When it comes to reviewing products, it has become commonplace for comparisons to measure the incremental performance that one product has over the other, year after year. This laptop is better than that one, because of this one function that performs better. That TV, which is a smidge sharper than the other. Or a game console that has a better library of games.
Because unless it was the year that colour TV was introduced over the black and white TVs of before, no one expects this year's product to be significantly better than last year's model.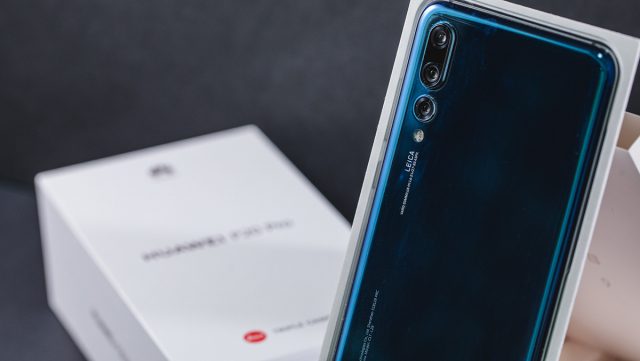 The same routine applies to smartphones, with phones lauded for their curved screens, video calls, augmented reality, biometrics and brighter displays, all used to trump the competitor, until the next one comes alone. In many instances, the enhanced performance can be rather arbitrary in nature, leaving consumers wondering if it is worth the investment. The marketing spiel says otherwise, but consumers now know better.
But in the case of Huawei P20 Pro, its new key feature, a three-lens rear camera and 24MP front camera, not only trumps the competitor in every way possible, it also totally eviscerates what consumers have come to know and expect from smartphone shooters.
Yes, the world's first tri-camera smartphone is not simple posturing in a tech race gone out of hand, or a company's overextended attempt to play with paper specifications – the Huawei P20 Pro has set a new high standard for smartphone technology that everyone else needs to beat, and has effectively shown tech companies how the focus on one feature can enhance the many other features about a device.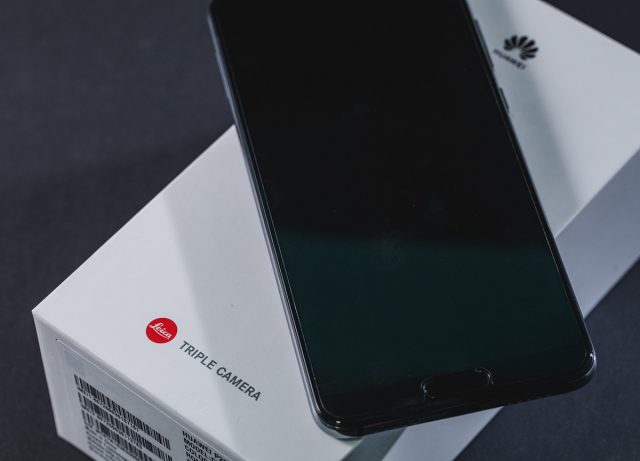 On paper, the camera, or rather, cameras, offer an impressive feature set. The primary lens is a 40MP one with f/1.8 aperture, 27mm equivalent focal length, a 1/1.78″ sensor and optical image stabilisation, while the second lens is a 20MP black and white camera with f/1.6 aperture and, 27mm equivalent focal length. The third is an 8MP lens with f/2.4 aperture, and an 80mm equivalent focal length. All three are backed by Leica optics, and offer 3x optical zoom, phase detection and laser autofocus, and a LED flash.
What does that really mean though?
At 1/1.78″, the camera's main sensor is large. It is about twice the size of the 1/2.55″ sensor on Samsung Galaxy S9, and the one thing a large sensor is capable of, is capturing more light in a scene, especially in low light conditions. More light means more details, leading to better-looking photos. So even though it has a slightly slower f/1.8 aperture (compared to the f1.5 on the S9+), the main camera's large colour sensor is able to capture more light than the ones found in other flagship smartphones.
Like with the earlier Huawei smartphone models with dual camera set-up, the main sensor is supported by a secondary monochrome sensor.
What's new here is a third lens offering an equivalent focal length of 80mm, which makes the optically stabilized camera have a closer zoom than the 2x or 3x zoom offered by competing phones.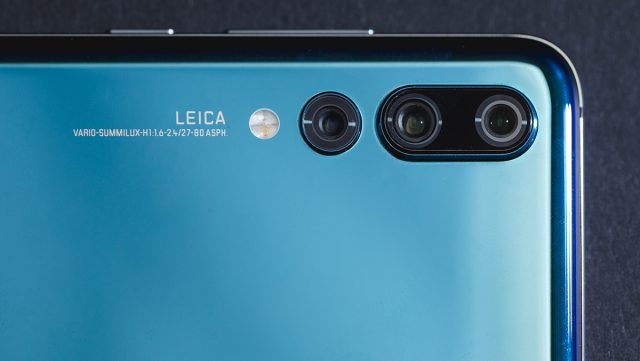 Combine it all, and you have a device that takes the sharpest, most colour accurate photos in a smartphone. Do it at night, or in low light, and the results are staggering. Users have come to expect a significant level of noise in such shots, and even then, results are rarely satisfying.
But not so with the P20 Pro.
In this outdoor shot, the details of the P20 Pro (left) trump that of the Samsung Galaxy S9+ (right). Shadows and details on the main building are more prominent, as is the light above the building. But the most obvious difference is with the neon sign of the restaurant. On the P20 Pro, the blue light from the neon sign does not bleed out, and the sign can still be read.
Under indoor conditions, the results are equally consistent. Instead of overexposed images, which are obvious in the way it tries to blow up the light in darker areas, that in turn sacrifices details for a washed out image, the shadow details and contrast are very prominent in shots taken with this shooter.
So how did Huawei do it? Unlike the first Leica and Huawei partnership, which reportedly saw Huawei design the camera module for Leica to sign off on, it looks to be that the third time is the charm for the P20 Pro. Leica's knowledge of cameras clearly contributed to the success of this device because if hardware knowhow alone was all it took for a device maker to produce photos of this quality, the competition could and would have done so years ago.
It also brings to question what former unions between technology and photography giants, such as those with Carl Zeiss were really all about.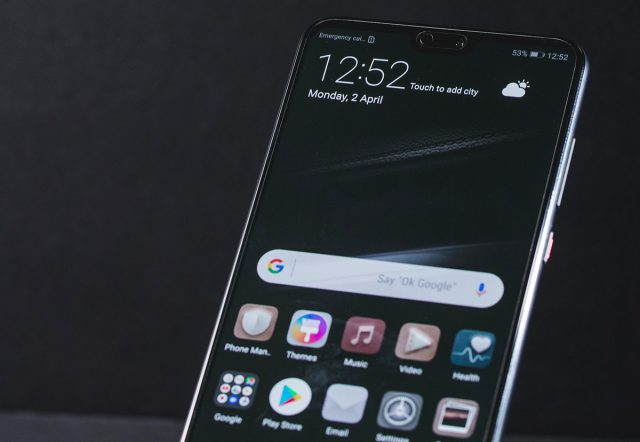 Is the camera perfect? It's as close to being so, if you know what to do with it. Upon closer scrutiny, the night mode that enables this level of details is not about leaving the aperture open long enough, for the details to emerge. Any small movement would ruin such shots. Instead, the phone camera acts like early versions of HDR or high dynamic range mode, where the camera takes photos in quick succession, but under different lighting conditions.
The software then merges these photos together, to produce that one shot that looks incredible. But the consequence of this is that each shot taken with the Night mode takes more time to process. This process takes less time than the days of early HDR before, but if you're taking a shot with a moving object, such as a car in the background, be prepared for some motion blur.
In my case, having 2 kids smiling and moving in bed, while smiling at the camera and with only a sidelight on means that the photo that pops out is amazing, but there are less details and sharpness on their faces. Here's a shot of my wardrobe, with only one small light behind me turned on.
Consumers should also be aware that the review set here is also slightly different from the retail set sold locally. On my set, Night mode is part of a set of features listed on the carousel menu in camera mode. In a local set, Night mode was a secondary feature hidden away under More on the same carousel menu, and only appeared as part of the carousel after a software update over the weekend.
Both phones offered the same feature, but while it was easier to access it on this review set, it required additional gestures to get to it with a local Huawei P20 Pro.
In daylight mode, the camera is responsive and handles like a charm. Because of the equivalent 80mm in focal length, the zoom mode here produced less artefacts, doing away with the blotches found in images. These blotches are normally produced when the software doesn't know what to fill some of the space with, and simply renders it from surrounding background details.
The bokeh effect here is also impressive, with less artifacts appearing on the outline of subjects. Like the Samsung Galaxy S9+, there is the slow motion feature but while the S9+ offers a manual mode where several points can be rendered in slow motion, the feature here is a one shot, one chance, blink-and-you-will-miss-it mode.
By now, it should be obvious that, barring some small imperfections, the camera here is simply leaps ahead of others in the market. In its desire to be top dog, Huawei has had nothing to lose and went all out to seek out a partner such that in 3 short years, it has managed to trump the competition. The camera here isn't just better than the rest – it has effectively leapt a few generations ahead of everyone else.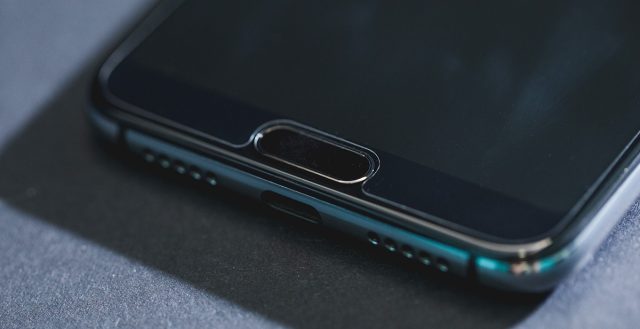 Little things, such as the camera's ability to identify if you're taking photos of food or selfies, and alter its settings to best adjust the camera settings are great to have as well.
But how does the rest of the phone perform?
Hardware wise, the device is no slouch, with a Full HD 2244×1080 resolution display, 6GB of RAM, powered by a new Kirin 970 chipset with 128GB of storage. Features like a biometric sensor are also available, though the new on-screen fingerprint sensor is only found on the limited edition Porsche version of the phone. Here, it's on the front Home button. The buttons are all on the left edge of the device, and aside from the camera bumps on the rear, the streamlined device is aesthetically identical to many of the smartphones in the market. The rear glass panel is still a fingerprint magnet, and the Huawei user interface is what it is – a mix of standard (re: dull) icons and colourful ones by the various app developers populating the menu.
Like Apple, Huawei has dumped the 3.5mm headphone jack. It also has the infamous notch. Kind of. Huawei actually figured that some folks might want it, while other don't, so it made the notch an optional one. The notch is physically still there, but Huawei has filled the area beside the notch with black pixels, to produce the illusion of a symmetrical design.
The screen here is sharp, and offers a HDR display. If you happen to stream Netflix on your phone, the streaming service now supports HDR on mobile devices, and titles such as its Lost In Space reboot can be enjoyed with greater clarity and colour.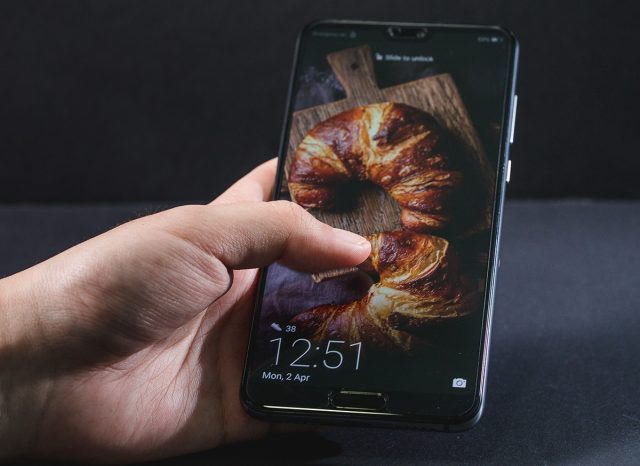 The two glaring omissions here – a voice assistant the likes of Samsung's Bixby and Apple's Siri, as well as a cashless payment system, similar to Samsung Pay and Apple Pay – are also missing. Oh, HiAssistant and Huawei Pay exists, but only in China. At least there's still Google Pay.
The one complaint that Huawei still hasn't overcome though, is its data management, which in turn affects notification. An overly aggressive system to manage data and power use can at time throttle notifications. It hasn't been as bad as with earlier Huawei devices, which means the company has made tweaks, but the most obvious case is with WhatsApp during the first two weeks of use.
On occasions when the device is on standby, WhatsApp notifications would first arrive on my laptop, before my phone would ring. And the very first message would be an alert saying that the message is in the process of being received. But it would never arrive. After dismissing constant warnings that WhatsApp was running in the background and drawing too much power, the issue stopped.
All of these are small hiccups though, and minor issues to deal with when it comes to picking up new hardware. The bottom line is that when consumers start talking about how great smartphone cameras are, Huawei is now on top of that short list.
GEEK REVIEW SCORE
Summary
The problem with Huawei isn't with technology or features. There is still a mindset change that it needs bring about, and thankfully, the Huawei P20 Pro is leading the charge.
Overall
9.2/10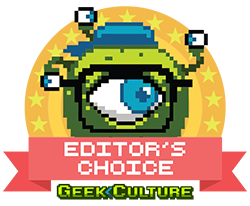 Aesthetics -

9/10

Build Quality -

9/10

Performance -

10/10

Value -

9/10

Geek Satisfaction -

9/10
---

Drop a Facebook comment below!