Fans might just be able to get a taste of what a live action Neon Genesis Evangelion film may look like thanks to a Chinese artist, Somei Sun. Originally created as part of a trailer for OPPO's Ace 2 Eva limited smartphone, the artist has finally released the full short film online for fans everywhere to enjoy.
Lovingly titled 《EVA超·现实》or Evangelion: It Can (not) Be True, the short fan-film is a beautiful tribute to this age-old anime.
Update: As of 1 July 2020, Somei has temporarily taken down the video from his Vimeo due to certain copyright issues. However, the video can still be seen on his Weibo account and on YouTube. We have included Somei's explanation from his Facebook page and the original Vimeo link below this video and apologise for any disappointment caused to fans.
There is never a lack of Evangelion merchandise and OPPO's Eva smartphone proves just that. There were even themed razor blades and coffee machines released not long ago. But what really takes the cake here is the insanely detailed 3DCG work that went into this short film.
From the scruff marks on the metallic armour of Evangelion Unit-01 to the grotesque recreation of Lilith's tattered ropes of flesh, everything is painstakingly rendered to perfection.
Paired with well composed shots eclipsed in the dim amber glow of dusk, and a haunting score, this fan-film truly brings to life some iconic scenes from the anime itself. Somei and his team also drew inspiration from the current pandemic for certain scenes in the film.
They even released some juicy behind-the-scenes details for fans to peruse through. The impressive production process even revealed that the humans were all CG renders, pretty impressive! Moreover, the amount of planning and the long scrolling credits for this short film is just as impressive as the film itself.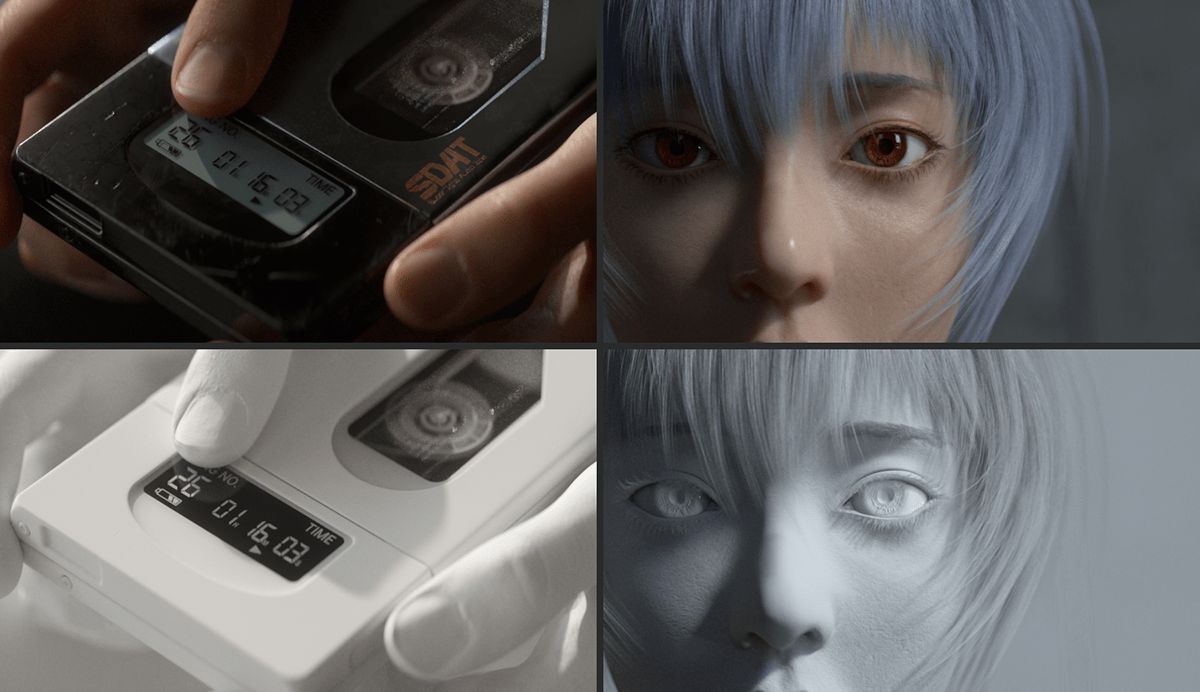 Somei leaves us with a powerful message taken from the series itself:
梦——それは现実の続き;现実——それは梦の终わり
Dream is the continuation of reality, reality is the end of dream"
Even with the chaos that we live in now, he hopes that everyone will remember to continuously find strength within themselves and support one another in order to boldly live on for a new day.
While an official live action Evangelion movie never came to be, due to licensing nightmares, fans can look forward to Genesis Evangelion 3.0 + 1.0 that will hopefully be released sometime this year.
---

Drop a Facebook comment below!