It seems the hype train for Neon Genesis Evangelion is still chugging forward full speed ahead with Oppo's newly announced OPPO Ace2 EVA Limited Edition smartphone.
Everything from the case (which resembles an Eva entry plug) right down to the phone itself is inspired by protagonist Shinji Ikari's Eva Unit-01. Even its SIM ejector resembles the Spear of Longinus.
Aside from its exterior design, the phone boasts the same specs as the Oppo Ace2 that was released in April 2020. Which means it comes with a 6.55-inch 2400×1800 OLED display with 90Hz refresh rate, a Qualcomm Snapdragon 865, 8GB of RAM, and 256GB of storage.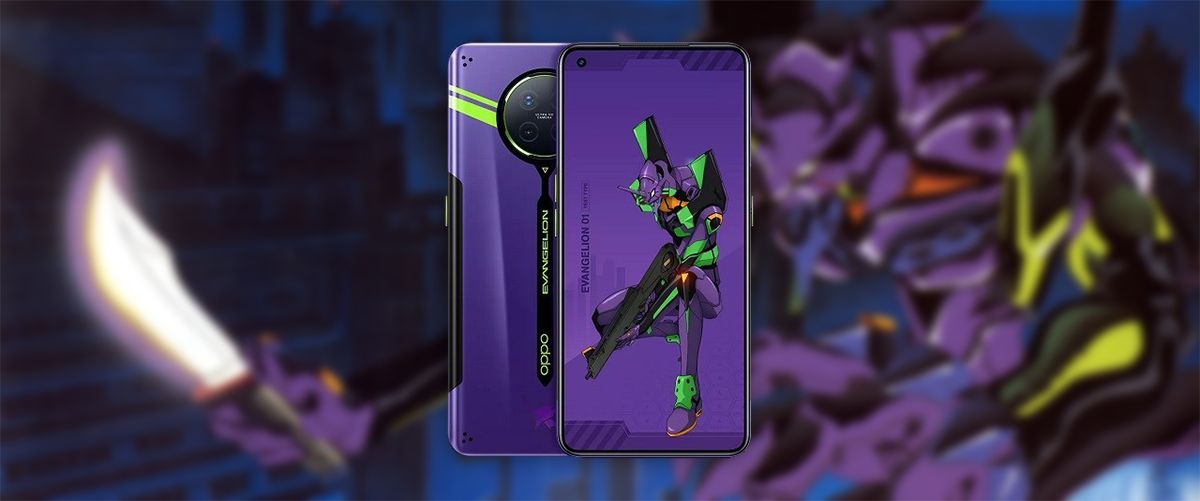 The OPPO Ace2 EVA Limited Edition will be retailing at 4,399 yuan (S$870.16) from 1 June 2020. Oppo will also be selling a 40W AirVOOC charger based on the Eva for 299 yuan (S$59.14). However, it appears the smartphone will only be available in China, much like the Gundam edition Oppo Reno Ace.
Other Neon Genesis Evangelion merch that has been announced includes Wireless Earbuds, Fender Telecaster guitar, Tamagotchi, Uniqlo T-shirts, Zoom backgrounds, and Funko Pops.
---

Drop a Facebook comment below!