Working from home has become the new normal. Everywhere around the world, folks are investing in their workstations and are purchasing chairs, keyboards, peripherals like webcams for their zoom meetings and more. Razer has delivered it all, and now, the lifestyle brand for gamers are adding more under their belt.
Titled Project Sophia, the idea was first unveiled as a part of the company's Consumer Electronics Show (CES) 2022 line-up and is modelled after the intention of delivering an all-in-one setup that can seamlessly transition between the office, gaming, streaming and even an editing suite with just one desk.
Project Sophia is a highly modifiable desk that is fitted with a printed circuit board (PCB) and is equipped with an OLED display (available in 65 or 77-inch). The PCB runs on the latest Intel processor and NVIDIA GPU and is housed in a slim chassis that magnetically snaps under the glass tabletop.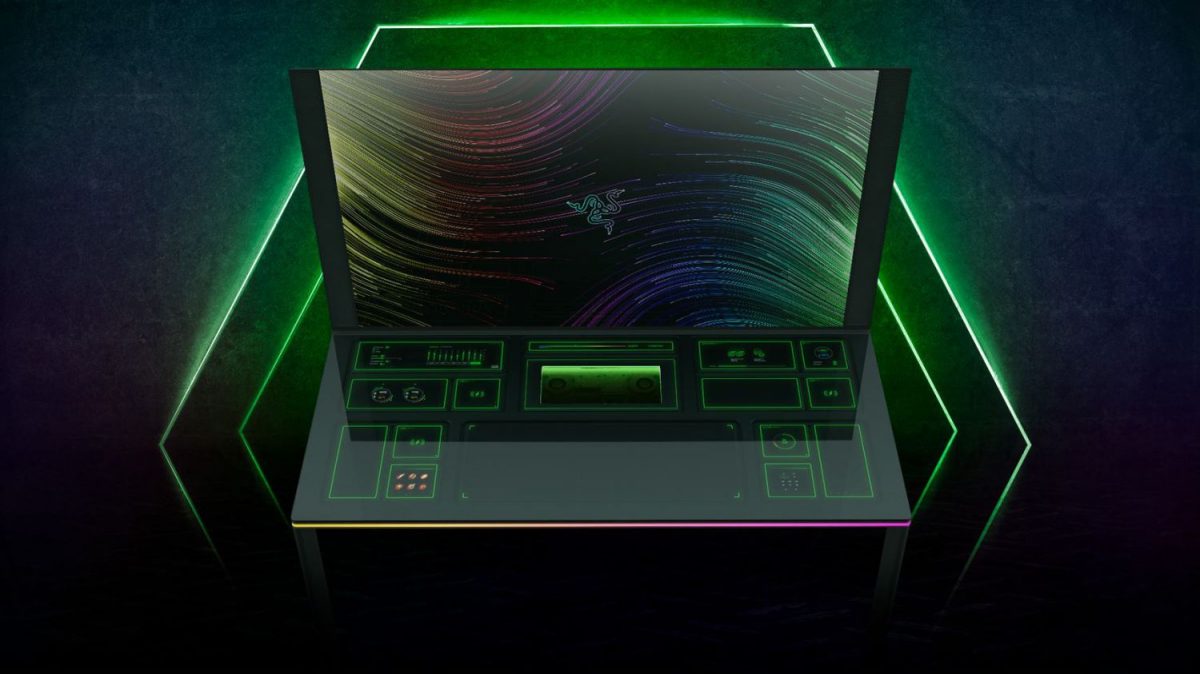 The desk can support up to 13 separate modules, each designed for all types of users and can be personalised to suit the user's needs. Whether you're a creator that requires touchscreen digitizers, a gamer that wants to implement a THX surround sound system, or a streamer that wants a full broadcast setup complete with a camera, microphone and stream control, the Sophia can do it all. Combining many traditional setups into one single desktop is no longer an impossible task.
Of course, it wouldn't be a Razer product without some RGB lights thrown in there somewhere. The Sophia desk is lined with LEDs that can be synced with the Razer Chroma RGB ecosystem so your desk doesn't only function cool, but looks cool too.
Project Sophia may not be fully realised yet, but Razer assures that optimisation will continue in the form of rigorous testing and user feedback. A release window has yet to be announced, but from the looks and sound of it, we're incredibly excited to see this concept come to fruition.