Two of the most iconic gaming IPs – Playerunknown's Battlegrounds and Resident Evil 2 – have come together in chaotic undead harmony in an epic crossover event on PUBG Mobile, available now.
Zombie modes are not uncommon among shooters and battle royales these days, but the RE2 IP in this mode – dubbed Zombie: Survive Till Dawn – makes things a little more interesting, with the likes of the fearsome Tyrant and G (Stage 1) boss-type zombies from the Capcom title burst into the scene.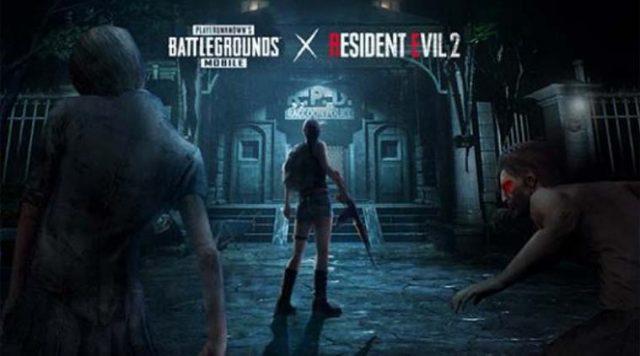 The limited-time event takes place on the Erangel map in PUBG Mobile, and the entirety of the half-hour match takes place over three days and two nights. Players will still go about their standard battle royale business, but the addition of the zombies adds an interesting PVE twist to it.
During the day, zombies are generally more inactive and just shamble about aimlessly, only really attacking when players go to near. At night, however, is when players should be most careful, as the zombies start hunting, and hunt in packs they do. To make things worse, the aforementioned Tyrant and G (Stage 1) will spawn randomly, making a player's already chaotic time in the event even more so.
During the event, you'll also be able to unlock Resident Evil 2-exclusive skins, namely those of main characters Leon S. Kennedy and Claire Redfield, as well as costumes based on Ada Wong and Marvin Branagh.
How are you liking the new @PUBGMOBILE update?! This @RE_Games collaboration is amazing! I am loving every second of the zombie mode right now. Super intense! ? | #LightsOut #ResidentEvil2 #PUBGMOBILE #Zombie #Leon #Collaboration pic.twitter.com/6eeOFGQqhz

— Eirene ?? (@EireneShell) February 19, 2019
More information can be gleaned from the patch notes here. Otherwise, get to shooting some brains on PUBG Mobile, or prepare to get yours eaten.
---

Drop a Facebook comment below!