With the annual San Diego Comic-Con happening again on 21 to 24 July 2016 at the San Diego Convention Center, it's time to scour the net for those highly sought after "SDCC Exclusives" again. For those of you fortunate enough to visit the showfloor over the 4 days, and queue like there's no tomorrow, good on you. Otherwise, its off to eBay and weep at the heavily inflated listings that will follow post-SDCC.
As for myself, this will be the first time I'll be flying half-way across the world for my virgin visit to SDCC. Wondering what exclusives will be available at the show this year? I have gone out and dug up a few noteworthy ones, and where/how to get them. Fingers crossed I'll be able to score at least a couple of these exclusives!
*I will be adding to this list as more notable exclusives are announced from now till 20th July*
---
Visionaries: Knights of the Magical Light Leoric Mighty Mugg (Hasbro)
With Hasbro's plans to revive Visionaries: Knights of the Magical Light as a movie property sometime in the future, they are kicking it off with a one-off Mighty Mugg of Leoric, complete with his iconic Lion hologram chest plate. Leoric will be available at the Hasbro booth (#3329) for US$24.99.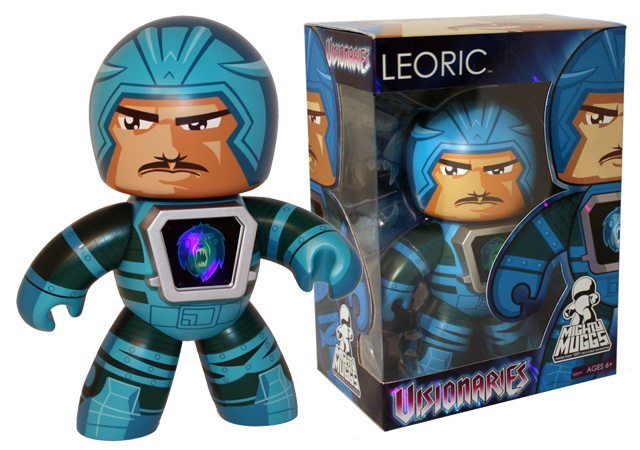 ---
Transformers Soundwave Mi Pad 2 (Hasbro & Xiaomi)
Looks like the Xiaomi and Hasbro collaborated Transformers, the Soundwave Mi Pad 2 tablet will be available at Hasbro's booth (#3329) at US$39.99! We covered this back in April and was wondering how we could get our hands on one, now's our chance!
---
LEGO BrickHeadz
Though LEGO's BrickHeadz brand won't be hitting stores till 2017, they are making these figures available FIRST, exclusively at SDCC. Each pair below will be sold on a different day. Looks like one would have to queue 4 times on each day, in order to get all 4 sets. These will be sold at LEGO's booth (#2829) at US$40 each.
Oh, and LEGO is also giving out free Hydra Captain America minifigures on 22 and 24 July at the Pavilion Terrace. This exclusive is going to be HOT!
---
Lady Deadpool Bishoujo Statue (Kotobukiya)
What does Wanda Wilson do when not battling General America or teaming up with Deadpool Corps? Apparently she attends the SDCC, complete with badge, lanyard and an extra large bag to carry her swag. This Lady Deadpool exclusive will be going for US$74.99 at the Kotobukiya booth (#2601). It is said to be an extremely limited, one-time production.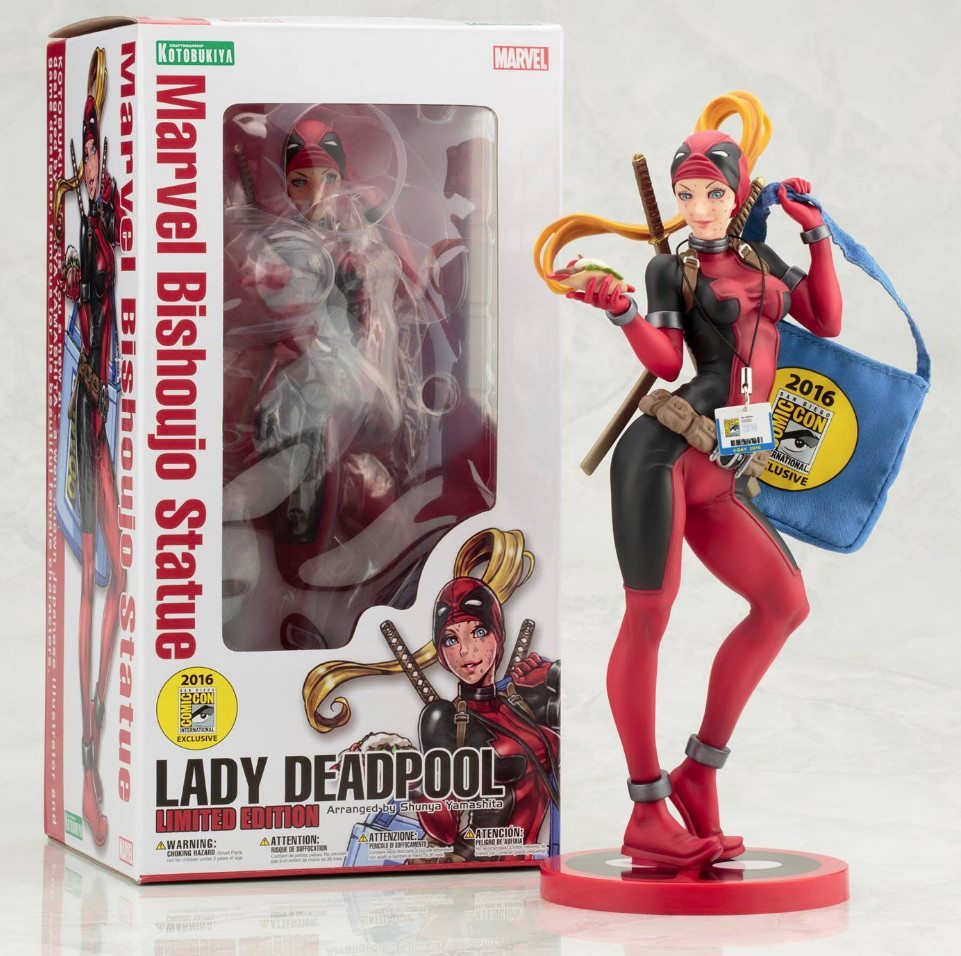 ---
Star Wars Obi-Wan Kenobi Black Series (Hasbro)
The exclusive Obi-Wan Kenobi set will feature an emergency hologram from Princess Leia, and the table even has an embedded light to make her appear to glow! The figure also comes equipped with two lightsabers and will be going at US$44.99 at the Hasbro booth (#3329).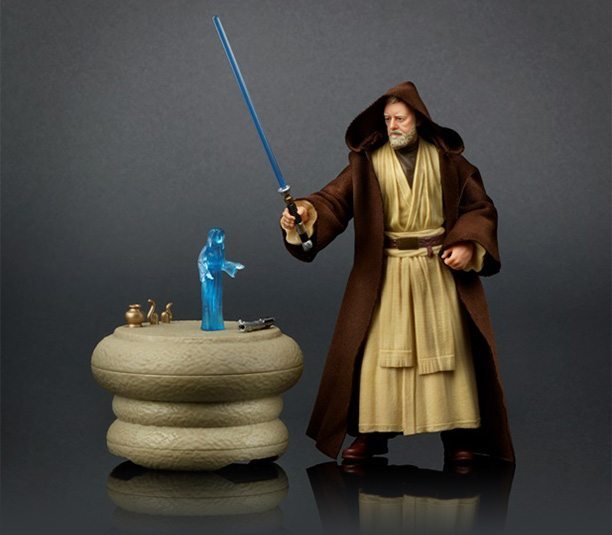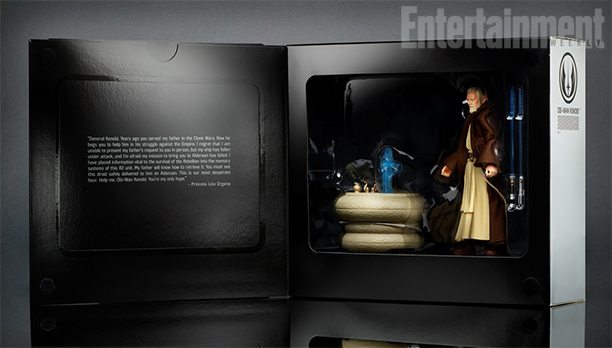 ---
Marvel Legends 3.75″ The Collector's Vault (Hasbro)
Marvel Legends collectors will want The Collector's Vault, a collection of 3.75 inch figures and items comprising of Howard the Duc, The Collector, Cosmo Lockjaw, Moon Boy, The Zodiac Key, Casket of Ancient Winters, and the Wand of Watoomb. This exclusive set will be available at Hasbro's booth (#3329) at US$69.99.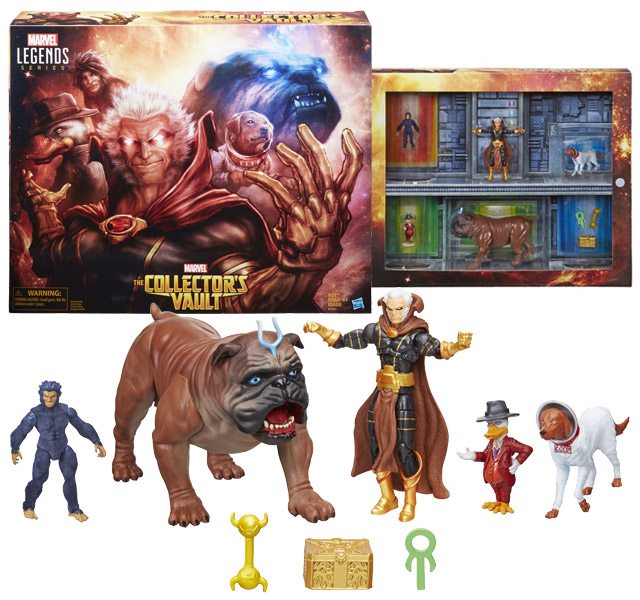 ---
Star Wars Trench Run Hot Wheels 4-Car Set (Mattel)
This is something that's sure to turn heads. A Hot Wheels box set depicting the famous trench run scene from Star Wars: New Hope, complete with car versions of an X-Wing, two TIE Fighters and Vader's TIE. Best of all, the base even lights up, complete with sound effects! This will only be sold at the show at US$50 via Mattel's booth (#3029).
---
Batman Animated Series Batman Logo Bust (Diamond Select)
Batman returns as a 6-inch resin bust inspired by the famous logo of Batman: The Animated Series! It even comes packaged in a full-colour box with a certificate of authenticity. This will be limited to 1,000 pieces at the Diamond Select booth (#2607), and going for US$59.99.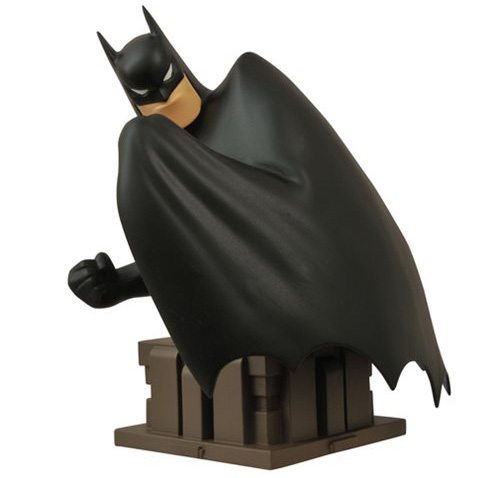 ---
Star Wars Tsum Tsum Han Solo & Greedo
This Tsum Tsum exclusive comes with an adorable Han Solo and Greedo packed into a Cantina-inspired box design, and is limited to only 2,500 sets. Priced at US$15, these will surely run out fast! Look out for it at booth #3635.
---
Marvel Tsum Tsum Captain America (Jakks Pacific)
This extremely limited edition set by Jakks Pacific, comes with a metallic finish large Tsum Tsum figure, commemorating Captain America's 75th Anniversary. It will be available at the Lucasfilm Pavilion booth (#2913).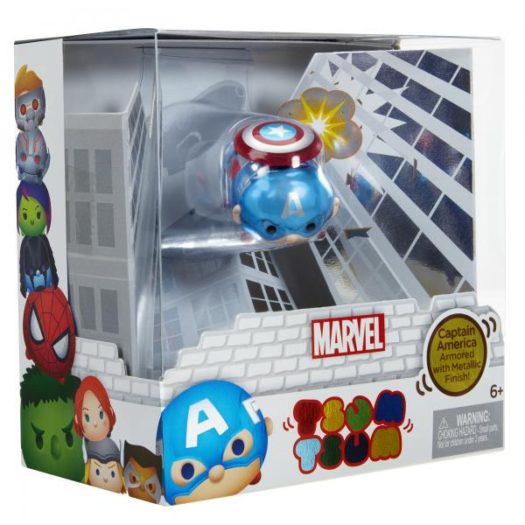 ---
Star Wars R2-D2 Unpainted Prototype Sixth Scale Figure (Sideshow Collectibles)
It's R2-D2 re-imagined with a unique monochromatic silver finish and an articulated light-up dome, with a holographic projector! He even has 4 access compartments with hinged panels. Look out for him at the Sideshow booth (#1929) for US$120.
---
Rocket Raccoon Animated Figure (Gentle Giant)
Based off of the cover of Rocket Raccoon #1, this exclusive piece was digitally sculpted and printed on state of the art 3D Systems printers. This statue stands at 3.5" tall and is hand-cast, hand-painted, and hand-numbered with a limited edition certificate of authenticity. Look out for it at the Gentle Giant booth (#3513) going at US$65.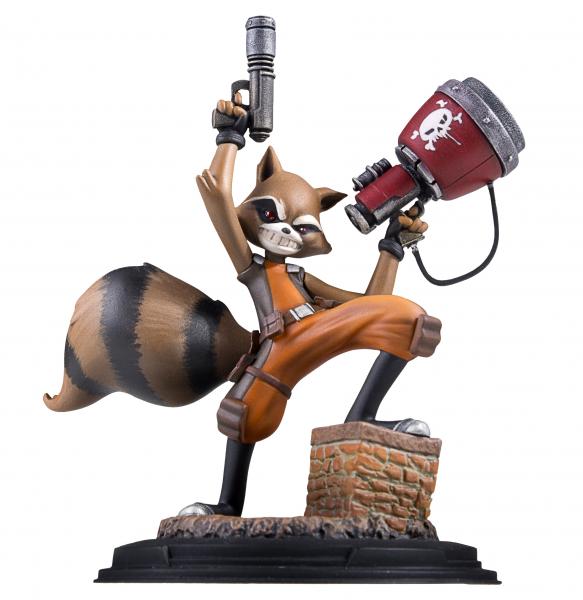 ---
Star Wars Han Solo in Carbonite & Slave 1 Plush (ThinkGeek)
We can never have enough plush toys. This 3D super-deformed plush of Han Solo in Carbonite and Boba Fett's Slave 1, complete with a boarding ramp that opens to reveal a surprise cargo are keepers! Each at going for US$12 at ThinkGeek's booth (#3349).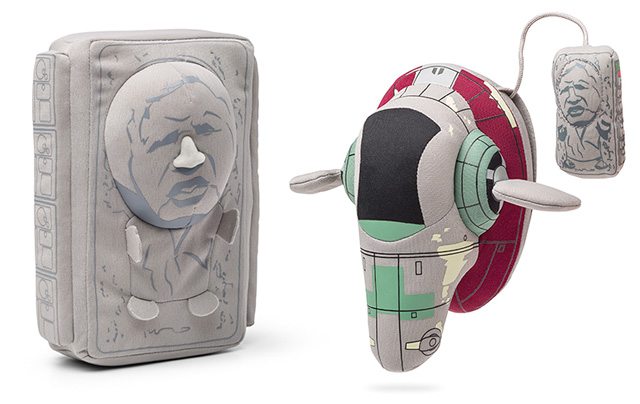 ---
ThunderCats WilyKit & WilyKat 2-Pack Set (Mattel)
This two-pack includes richly detailed 4" inch figures of WilyKit and WilyKat, their hover boards and weapon accessories. The ThunderKittens also come in a dynamic keepsake packaging that depicts a colourful setting from the series. This set will be going at US$60. ThunderCats Ho!
---
Funko Exclusives
There's A LOT of exclusives by Funko, so I'm only listing the ones that caught my attention. I'll be hunting for these at the Official Funko booth!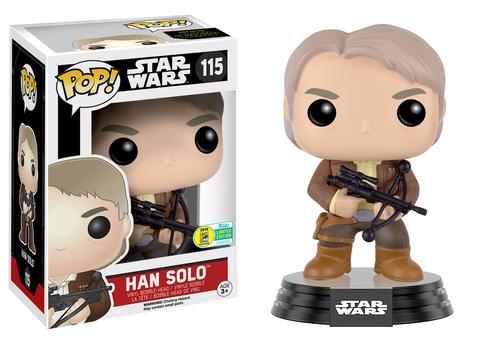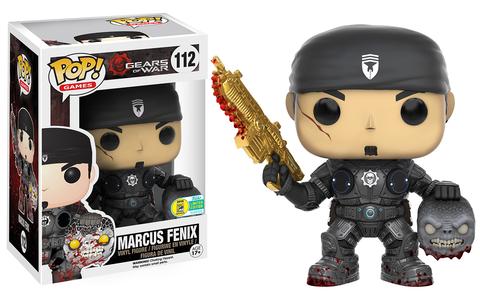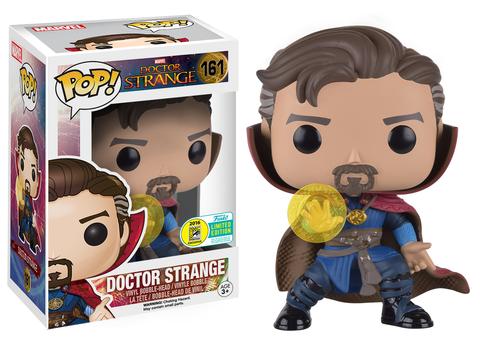 ---
TMNT (Arcade Appearance) Turtle & Foot Clan Box Sets (NECA)
Cowabunga! These box sets are based on the classic Teenage Mutant Ninja Turtles 4-player co-op arcade game, and comes in two box sets, the turtles set, and a Shredder & Foot Clan set. Each set is limited to 3,000 and at US$100 each. Look out for them at NECA's booth (#3145).
---
Fortress Maximus with Master Sword (Hasbro)
For Transformers fans, you'll have an exclusive Fortress Maximus with a giant Master Sword and bits of enhanced deco. No pricing details are revealed yet but do look out for this beast at the Hasbro booth.
---
G.I. Joe / Transformers Set
It's the return of Hasbro's G.I. Joe and the Transformers crossover sets! This SDCC exclusive has Soundwave & Zartan vs Powerglide and Scarlett. No pricing details are revealed yet but do look out for this beast at the Hasbro booth.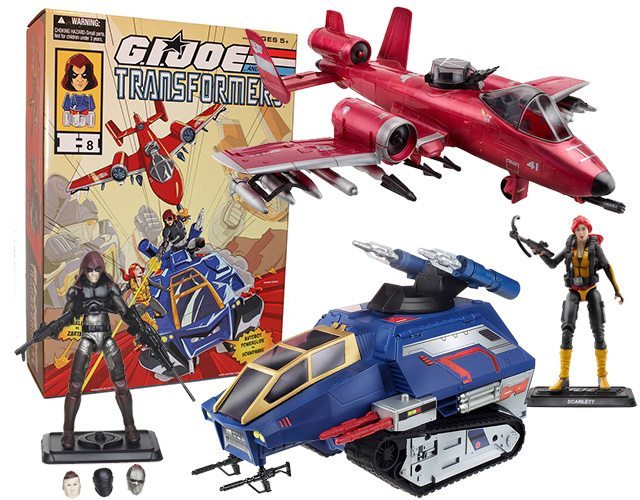 ---
Civil War Babees Set (Fat Rabbit Farm)
The folks at Fat Rabbit Farm are having exclusive handmade plushes of Captain Babee (US$82) and Iron Babee (US$70). They are already sold out online as they only had 20 pieces available, but you'll be able to get them at Fat Rabbit Farm's booth (#4535) at US$146 for the pair. Oh, and each plush is handmade atop the Laughing Mountain with love and care.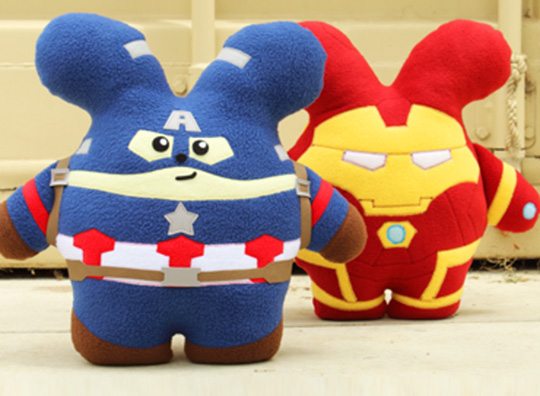 ---
The Walking Dead Negan & Glenn Action Figure 2-Pack (Skybound & McFarlane Toys)
Fans of The Walking Dead might want to look out for this exclusive set from McFarlane Toys. It even comes with an exclusive smashed Glenn head, and there is even a black & white variant. This set will come in at US$89.99. Don't worry, this isn't a spoiler for the TV series, since this toy set was based on the comic book series.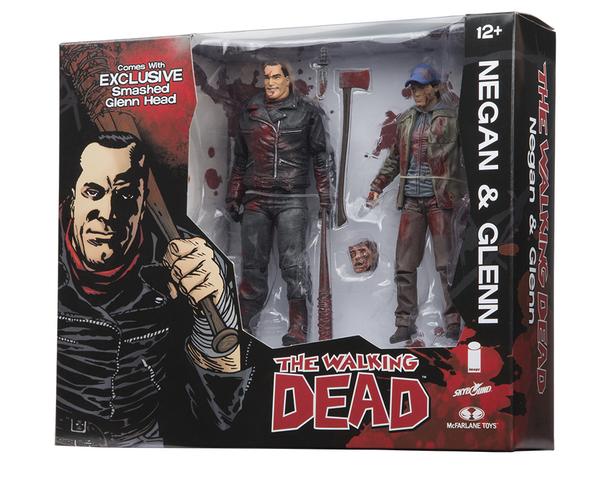 ---
Star Wars: Rogue One Preview Black Series Figure (Hasbro)
There is no image revealed for this exclusive figure yet, but my bets are on this stormtrooper:
---
She-Ra: Princess of Power Barbie Action Figure (Mattel)
Ok, this one isn't exactly noteworthy, but I'm just slotting it in for kicks, just coz she has the power! An 11-inch She-Ra action figure will bring back lots of good memories for those who watched her cartoon in the '80s. Look out for her coming in at US$75.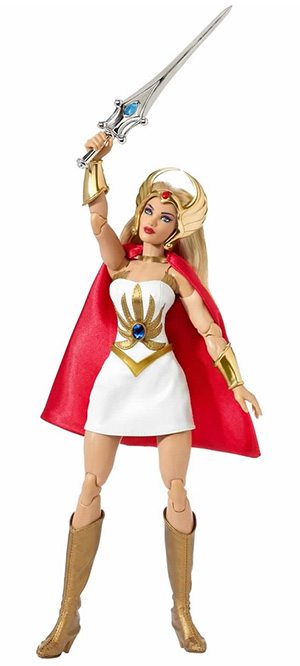 ---

Drop a Facebook comment below!