After the release of the Thor: Love and Thunder trailer that revealed a super jacked up Jane Foster as Mighty Thor, fans can now get an even closer look at Natalie Portman as the character via a brand new poster revealed by Marvel.
The poster, almost an exact replica of the Chris Hemsworth fronting poster, sees Portman on top of a mountain in her Mighty Thor costume. She is seen wielding Mjolnir high up in the air as lightning strikes down on her.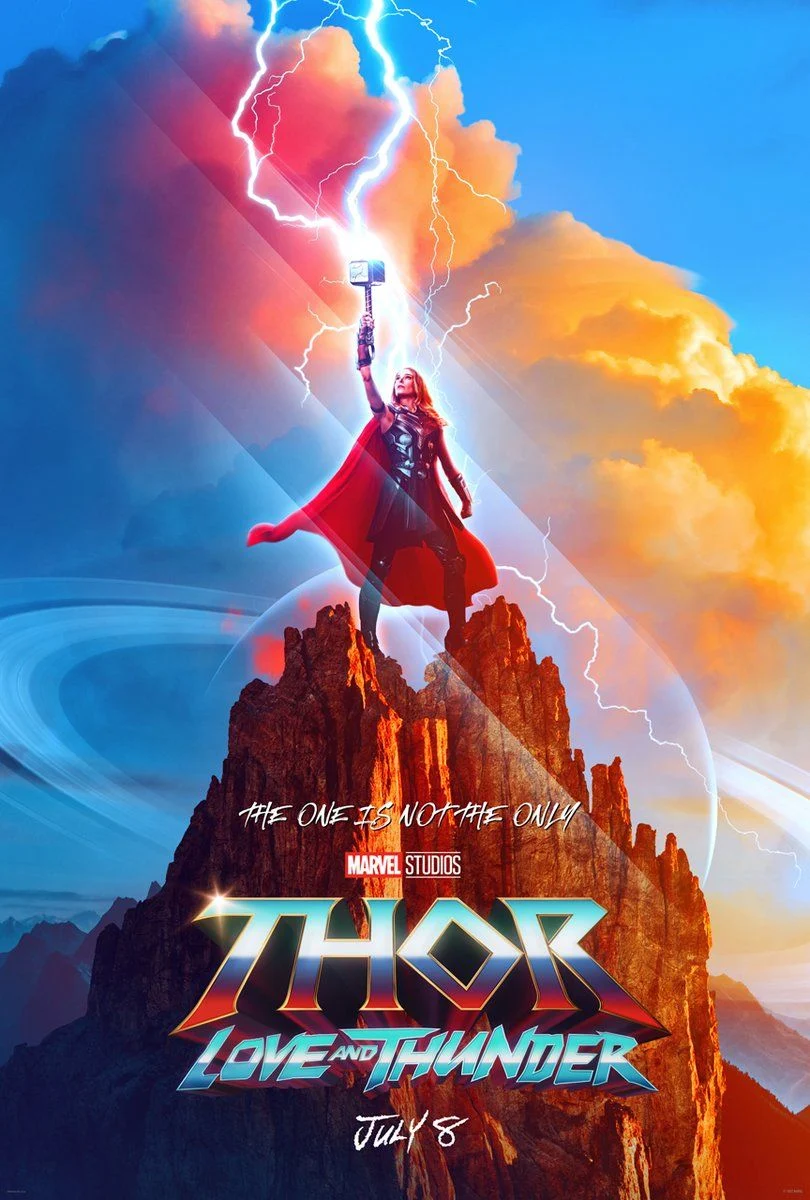 The poster also features the film's logo and a slogan that reads, "The one is not the only." This pokes fun at the first poster released that sees Hemsworth as Thor, also on top of a mountain, only this time wielding Stormbreaker with the slogan, "The one and only."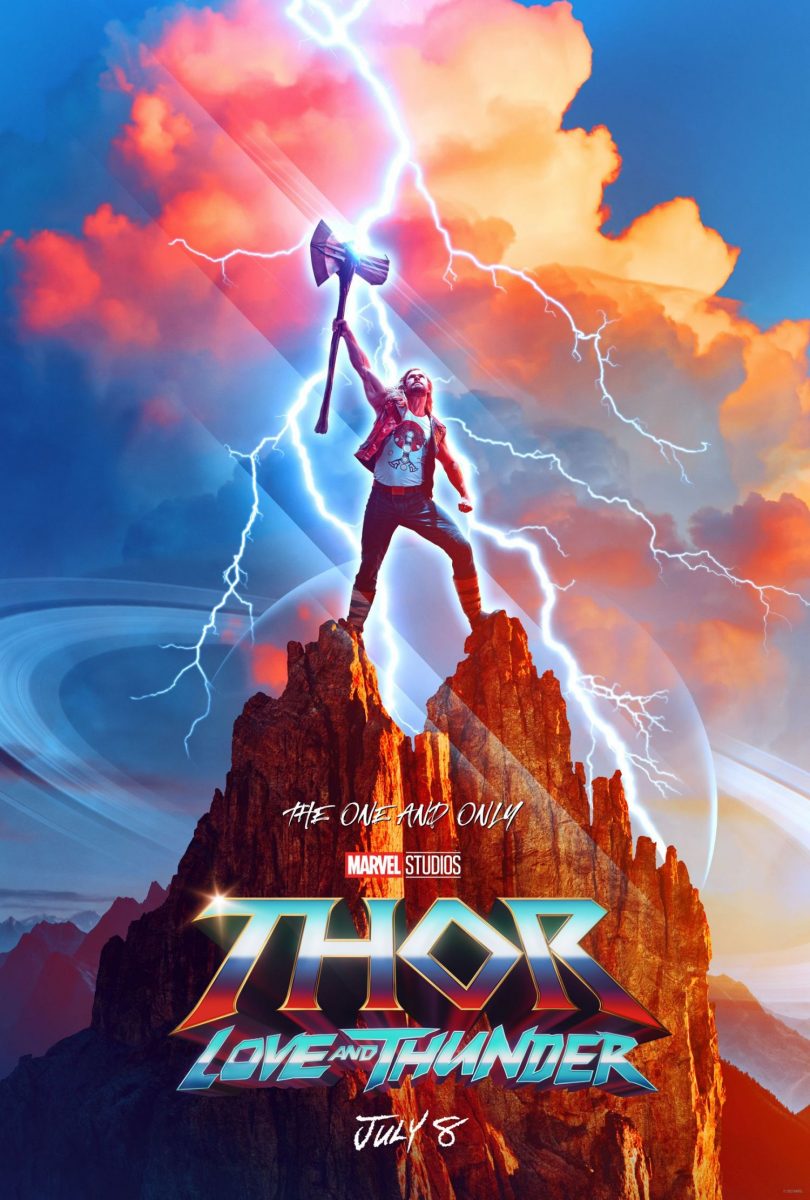 In the firstThor: Love and Thunder trailer, Thor is seen giving up his superhero days and joining the Guardians of the Galaxy on their exploration across space and the different realms. Thor's little holiday was soon interrupted by the film's villain Gorr (Christian Bale). To complicate things further, Jane, Thor's ex-girlfriend, is later seen wielding a reforged Mjolnir, imbued with the powers that now give her the title of Mighty Thor.
Thor: Love and Thunder also sees Tessa Thompson reprise her role as Valkyrie and director Taika Waititi as Korg. The Guardians of the Galaxy are also back with Chris Pratt as Star-Lord, Dave Bautista as Drax the Destroyer, Karen Gillan as Nebula, Pom Klementieff as Mantis, Vin Diesel as Groot and Sean Gunn as Kraglin. Russell Crowe and Matt Damon are also reportedly joining the movie in undisclosed roles.
The film's official synopsis reads:
"The film finds Thor on a journey unlike anything he's ever faced – a quest for inner peace. But his retirement is interrupted by a galactic killer known as Gorr the God Butcher, who seeks the extinction of the gods. To combat the threat, Thor enlists the help of King Valkyrie, Korg and ex-girlfriend Jane Foster,, who – to Thor's surprise – inexplicably wields his magical hammer, Mjolnir, as the Mighty Thor. Together, they embark upon a harrowing cosmic adventure to uncover the mystery of the God Butcher's vengeance and stop him before it's too late."
Thor: Love and Thunder is the first time that a superhero's MCU journey has encompassed four solo movies. With the movie soon to be released on 7 July 2022, fans can only expect more teasers, trailers and posters to come.
Excited to see more of Mighty Thor? Check out the world's first unboxing and review of Hasbro's new hammer below.