Crystal Dynamics is no stranger to picking up big projects, and their successful stint with the Tomb Raider reboot has certainly proved their prowess. Tomb Raider and Rise of the Tomb Raider have both raked in critical reception from the community, and with the release of Shadow of the Tomb Raider, the time has come for the team to move on from Lara Croft's adventure to a grander, bigger project.
Cue Marvel's Avengers: A-Day, first unveiled during Square Enix's showcase at E3 2019. A hugely-anticipated title, especially right on the heels of Avengers: Endgame, it drew mixed reactions from fans when the official character designs dropped in the trailer. As it turns out, the decision was a shared one between the Crystal Dynamics and Marvel team, designed from the get-go to be an "original take" on Earth's mightest heroes.
In an interview with GameIndustry.biz, studio head Scott Amos shared that Marvel initiated the idea generation process, seeking out the company's expertise in formulating an Avengers game that doesn't feature the likenesses of their MCU actors.
"Marvel showed up and said, 'What do you want to do?,'" he shared. "That's how it started. They really looked at us and said, "Crystal, you guys are experts at making games, we're experts at The Avengers. What do you want to do? What's the original take you want to do on visuals, on story?'"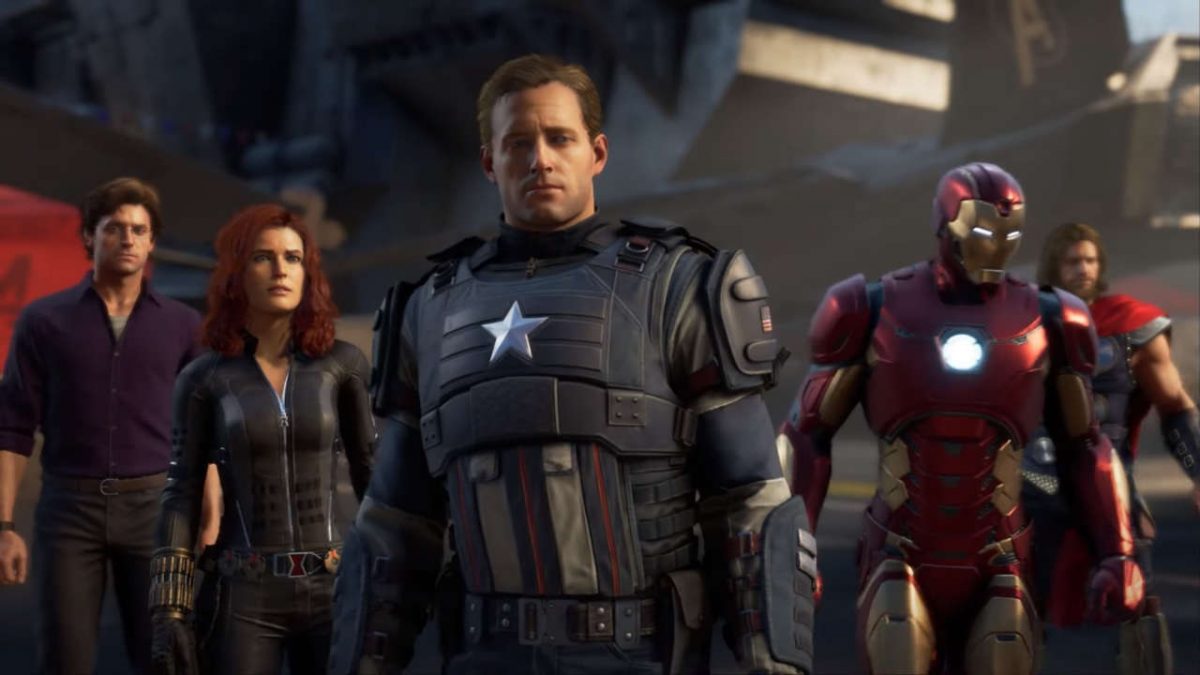 The subsequent process sees Marvel playing a huge role in the development of the game, so much such that they are seen as partners instead of just collaborators. Stating that their involvement serves as a guiding compass for characterisations, Amos explained,
They're not just collaborators, they're partners. They're embedded with us as a team. We talk to them daily. We send them everything we're working on, we have builds they play and get feedback. We bring them to the studio and go through it together.

– Crystal Dynamics studio head Scott Amos on their collaborative efforts with Marvel.
He cites Marvel's Bill Rosemann as an example. As the company's vice-president of creative development, he gives tips on the characters' quirks and personalities, such as Tony Stark's mannerisms and conversation style, or the kind of battle moves Hulk might execute.
"[Bill Rosemann] is 25 years at Marvel. He knows everybody. We're like, 'So we have a character, and this storyline we saw in issue x,' and he's like, 'I can get you the writer, let's go see what that person thinks'… We have this amazing collaboration with them that lets us do a little of the iconic fan service and a lot of doing an original take that makes it feel fresh and familiar," Amos elaborated.
Marvel's involvement in the project should help allay the worries of fans, especially with the heavy focus placed on character development. But even if the industry giant didn't have a hand in Marvel's Avengers: A-Day, the community shouldn't write this game off based solely on first impressions, and learn instead, to give it a chance when it drops on May 15, 2020 for Google Stadia, PC, PS4, and Xbox One.
Si Jia is a casual geek at heart – or as casual as someone with Sephiroth's theme on her Spotify playlist can get. A fan of movies, games, and Japanese culture, Si Jia's greatest weakness is the Steam Summer Sale. Or any Steam sale, really.
---

Drop a Facebook comment below!

---