As the Brothers' War continues to rage on in the universe of Magic: The Gathering, the Transformers Secret Lair is a fancy reprieve.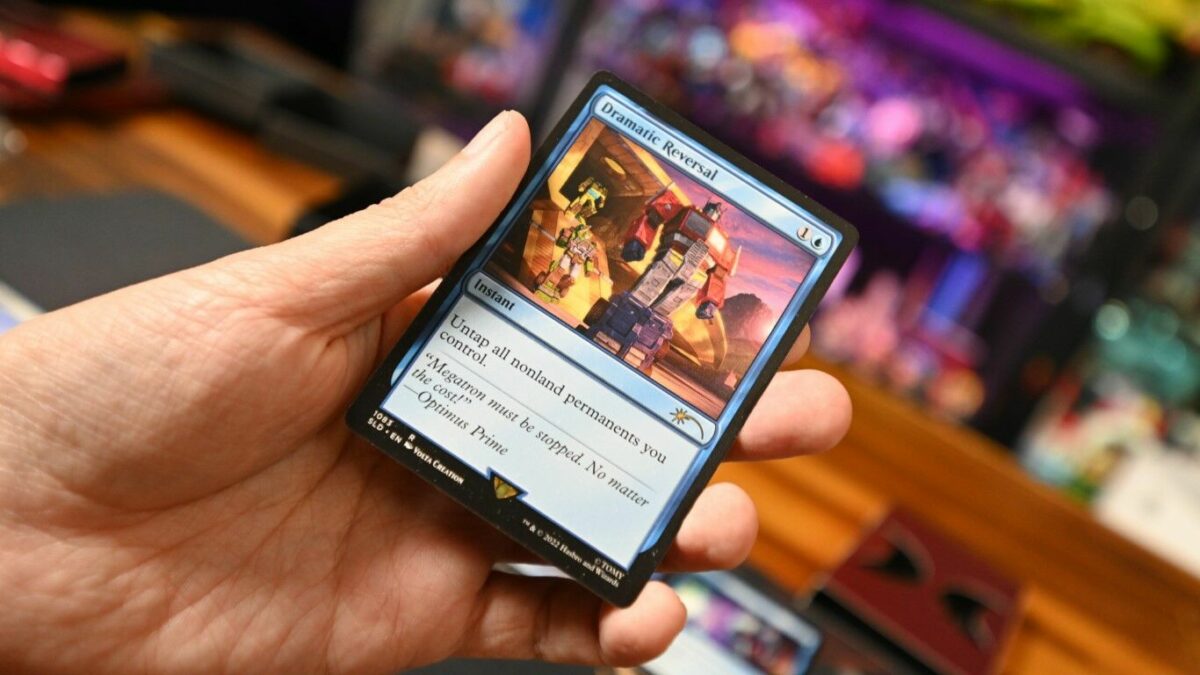 For anyone who grew up on the classic Generation 1 Transformers and the movie, be prepared to guard your wallet with your life.
With a combined total of three sets, each containing different cards, collectors will likely be sweeping all the drops. As for players, a variant of the Blightsteel Colossus card, is a valuable addition to many commander decks. The sets will be available in:
Transformers: Optimus Prime vs. Megatron – set of three cards
Transformers: Roll Out or Rise Up – set of six cards
Transformers: One Shall Stand, One Shall Fall – set of five land cards
Out of all the sets, the most value for money would be Transformers: Optimus Prime vs. Megatron.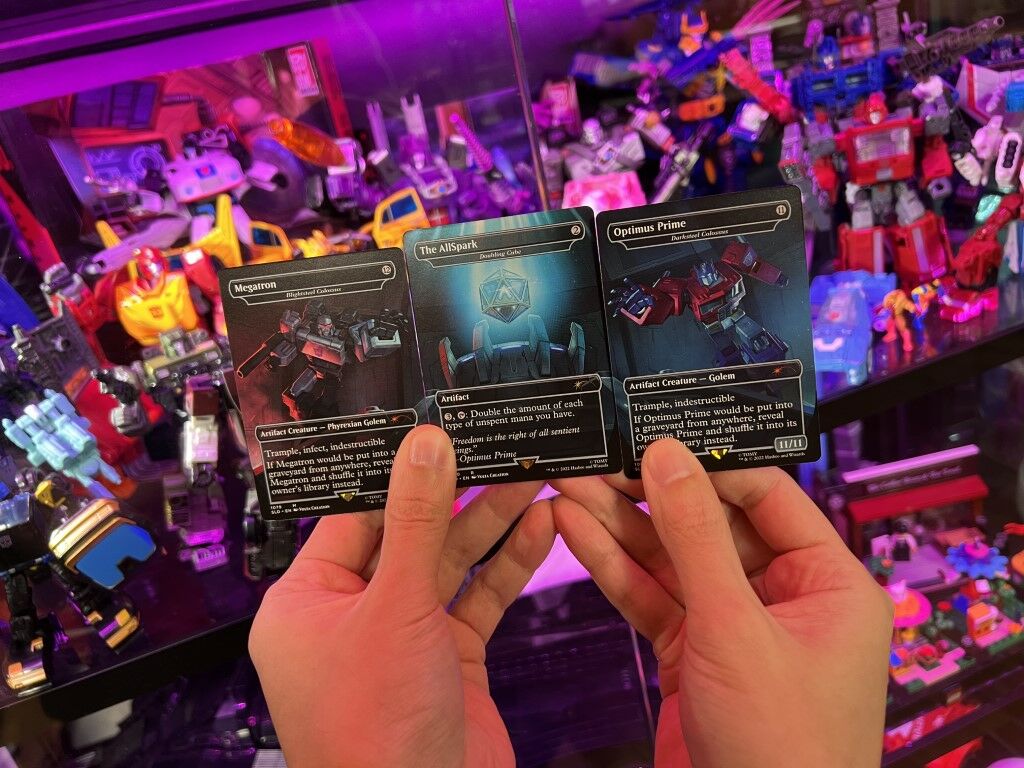 The set is also by far the coolest as the cards can be flipped and have Optimus Prime and Megatron transform into their alternate modes as they reach for the AllSpark.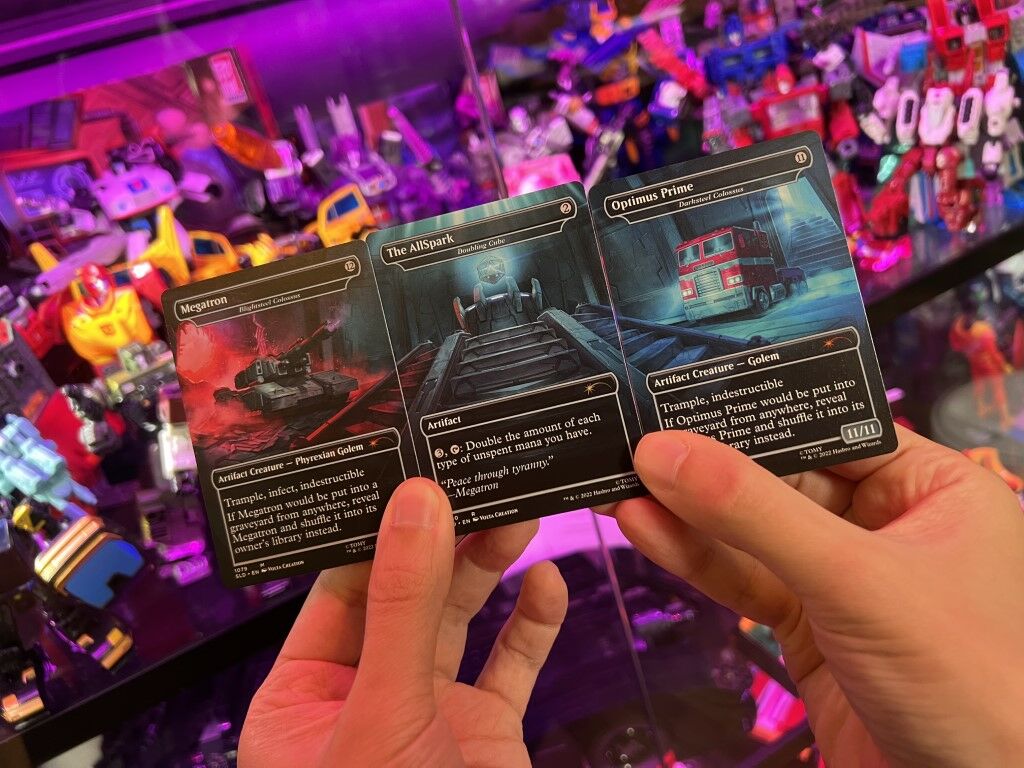 Megatron, as a Blightsteel Colossus variant, is the most valuable card in this Transformers Secret Lair set. Round up the rest of the release would be The AllSpark (Doubling Cube) and Optimus Prime (Darksteel Colossus). But let's be real here, these cards being able to combine into a triptych makes you want to get the trio onto the battlefield ASAP.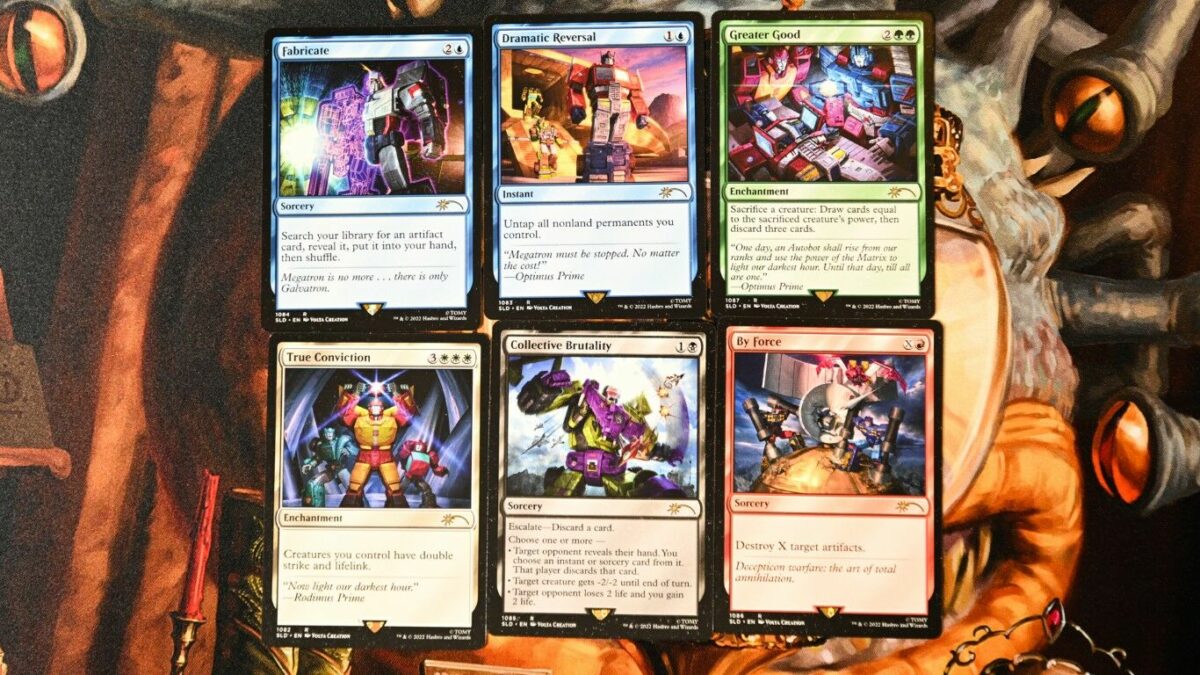 Portraying scenes from Transformer: The Movie, the Transformers: Roll Out or Rise Up has plenty of heart with its art. It almost feels like Stan Bust will leap out and play "The Touch" once Dramatic Reversal is cast. Though a mild criticism here is that not all the scenes are replicated faithfully as per the movie but they are still amazing to look at.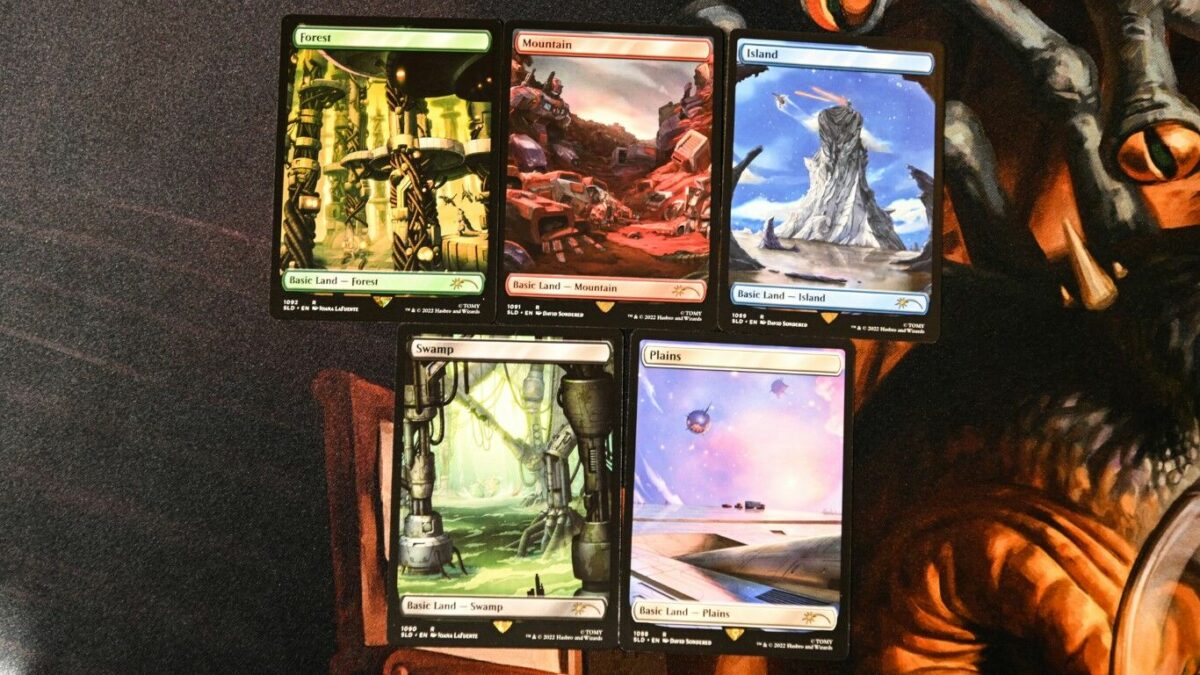 Rounding up the series with Transformers: One Shall Stand, One Shall Fall, this Transformers Secret Lair set has cool easter eggs packed into these land variants. The favourite has to be the Swamp land which features Brawn and Skullcruncher duking out in the background. It can be hard to see but it gives fans rewards when admiring such amazing art.
At US$29.99 for non-foiled cards, and US$39.99 for foil, these Transformers Secret Lair will go on sale on December 5th over at Shopee if you're based in Singapore or at the main Secret Lair site.
Gerald currently straddles between his love of video games and board gaming. There's nothing that interests him more than trying out the newest and fanciest gadget in town as well. He dreams of publishing a board game sometime in the future!