In the diverse laptop landscape, each model has a niche that caters to different users. Some have built their identity around being lightweight, while others specialise in delivering sheer power and performance.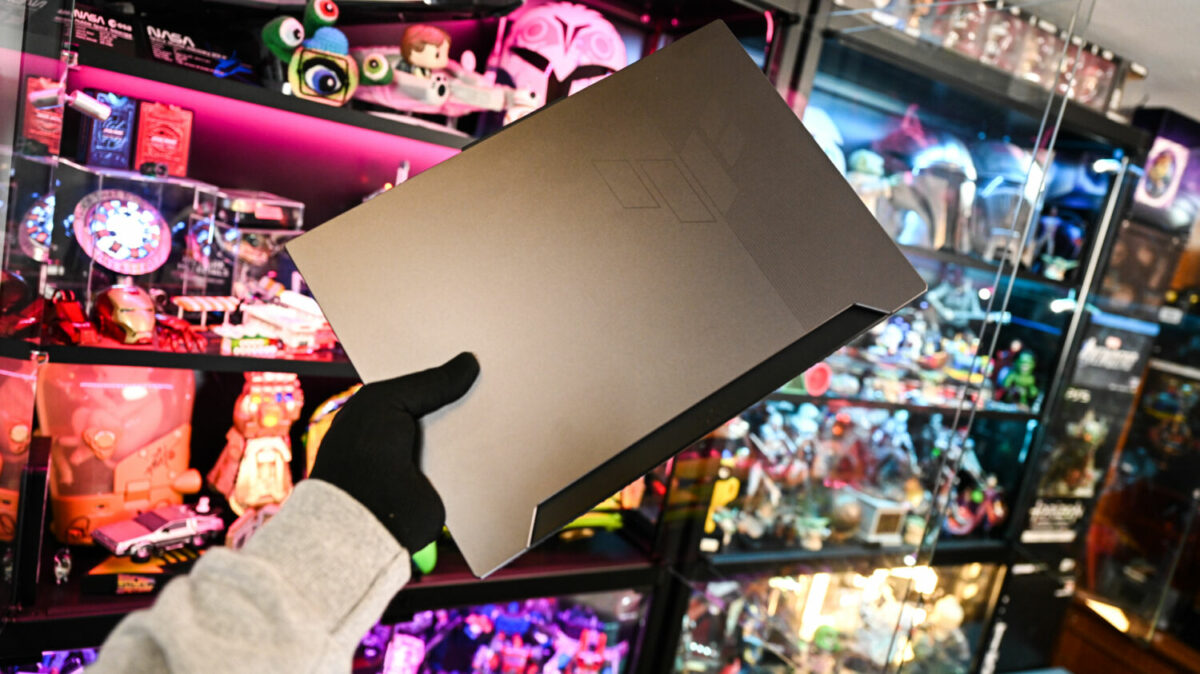 For ASUS, the TUF line of gaming laptops places an emphasis on endurance and rugged toughness – a badge of honour conveyed through its military-grade certification that has been well reviewed. The newest member of the family, the ASUS TUF Gaming F15, continues in this vein, boasting MIL-STD-810H standards that serve as a reminder of its tagline – Mechanised endurance. Battlefield brilliance.
It's a rite of passage for every ASUS TUF model, which will be exposed to drops, vibration, humidity, and extreme temperatures as part of a rigorous string of physical tests. Having passed all of them, this laptop, just like its predecessors, comes well-armed against the accidental bumps and knocks of everyday life, so users can focus on the things that truly matter, such as productivity.
The F15 isn't just sturdy on the outside, however. Under the hood, it boasts high-performance processors and blazing-fast technology to ease up the jump right into gaming action, taking the form of a 12th Gen Intel Core i7 processor, up to a NVIDIA GeForce RTX 3070 GPU, and up to 16GB of DRR5 RAM. For those looking to boost capacity, an empty PCle drive (up to 1TB) and two SSD slots have also been set aside, to accommodate the need for additional storage.
Part of the TUF experience has always been rooted in enjoying graphical upgrades, and here, the F15 packs in high frame rates and smooth visuals even at 1440p resolution. This fluidity is further accentuated by the combination of different AI-powered technology: DLSS, which gives supported titles a speed boost with uncompromised image quality; Ray Tracing, which simulates light behavior in the real world for increased realism and immersion; and NVIDIA Max-Q, which optimises laptops to deliver high performance in thin form factors, allowing for higher frames per second (FPS) and more visual goodness.
The true magic, though, lies in the use of a MUX switch. Where most modern gaming laptops route the frames through the GPU's integrated graphics before reaching the display, the F15's MUX Switch lets users switch to a direct GPU mode for reduced latency, and up to 10 per cent improvement in performance.
The device's FHD panel (1920 x 1080) then translates these results into a visual feast. By pairing Adaptive-Sync technology with a 144Hz refresh rate, the F15 works to reduce lag, minimise stuttering, and eliminate visual tearing for smooth, lifelike gameplay. More notably, it manages to pack all of that into a slim chassis, showing that size isn't always king.
Indeed, the laptop has been redesigned for 2022, sporting a chassis that's 4.5 percent smaller than last year's model. The TUF logo now comes in both embossed and laser-sculpted versions, with the touchpad, which is 26 percent bigger, bringing subtle anime-inspired flair.
A common issue with gaming laptops is heat throttling, and having a thinner form factor means a limited capacity to fit in cooling fans and technology. The F15 presents a solution: its pair of 84-blade Arc Flow Fans maximises airflow without the extra noise and turbulence, while the steady, evenly-regulated airflow ensures greater reliability over time. Pair it with up to four exhaust vents and five dedicated heat pipes, and stay cool even in the most demanding of games.
Other notable features include fast-charging capabilities that ASUS touts can charge the laptop to 50 percent in 30 minutes, Two-way AI Noise Cancellation, and a wide range of ports, which includes an HDMI 2.0b port, dual USB Type-C with DisplayPort, and Thunderbolt 4.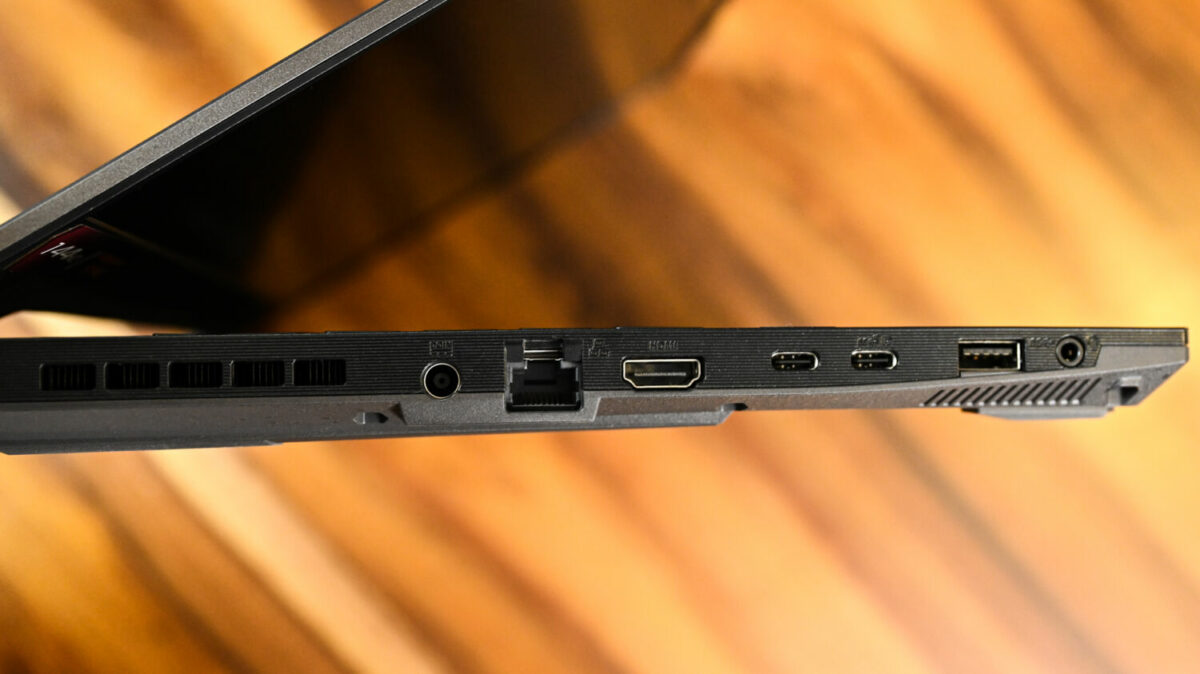 The ASUS TUF Gaming F15, with its holistic arsenal of features, offers itself up as the prime choice for a mainstream gaming laptop. Its military-grade toughness and smaller form factor makes it easy to lug around without having to worry about everyday concerns like scratches, while its display and hardware prowess promises a smooth, immersive visual spectacle. The price to take your gaming experience to the next level starts from S$2,298, and can be upgraded to S$2,789 for even more goodness.
---
This article is brought to you together with ASUS Singapore.