The moment we've all been waiting for is finally here. The first trailer for the second season of Loki has been dropped and we're counting the minutes to the God of Mischief's next adventure.
The new trailer sees lead Tom Hiddleston reprise his role as the popular Marvel character once again. Where season one sees the God of Mischief trying to escape the grasp of the Time Variance Authority – otherwise known as the TVA -, season two sees Loki battling for the TVA.
The trailer also reunites Loki with some very familiar faces from season one, including his variant Sylvie (Sophia di Martino) and TVA agent Mobius M. Mobius (Owen Wilson).
Loki season two picks up in the aftermath of season one's season finale. At the end of Loki season one, Sylvie kills He Who Remains (Jonathan Majors) and unravels the multiverse. We start off season two with Loki time-slipping and in a place where Ant-Man and the Wasp: Quantumania villain Kang the Conqueror rules over everything. We also get a glimpse of another Kang variant, Victor Timely in the trailer. Together with Mobius and Sylvie, the God of Mischief plays God and decides who lives and who dies in order to stop an upcoming war.
Disney+ also released a poster that shows several Lokis running around the fact of Miss Minutes (Tara Strong), a cartoon clock and a secondary character from season one.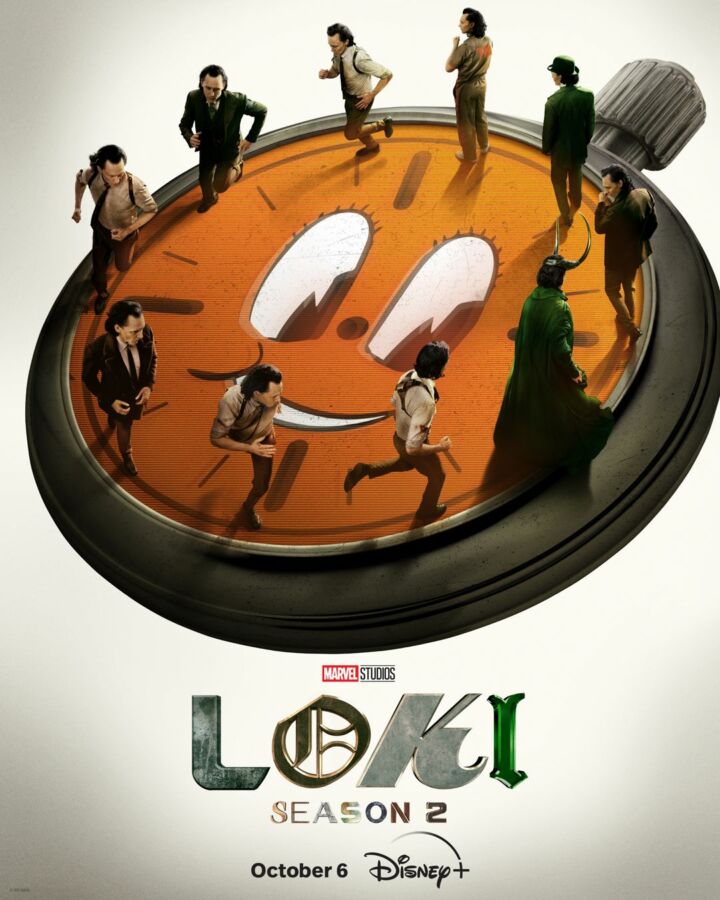 Loki made his debut in 2011's Thor where he played the villainous adopted brother to the titular hero. He became a fan favourite and eventually received a redemption arc. Hiddleston's magnetic charm drew many fans to the character and the Marvel Cinematic Universe franchise and in 2021, received his own title and series.
Loki was met with praise from both fans and critics and featured a star-studded cast including Hiddleston, Wilson, di Martino, Majors, Gugu Mbatha-Raw and Wunmi Mosaku. The cast returns for season two and adds Ke Huy Quan as a character named OB.
Season two of Loki premieres on Disney+ on 6 October.