While it might be a sleepy weekend for some at a suburban mall in Singapore, Harry Potter and LEGO fans turned up in droves to get their hands on the latest LEGO Harry Potter Hogwarts Castle 71043.
Coming off the back of another successful fan event with Voltron, LEGO appears to be on a roll these days especially when it comes to creating on-ground activities for the community together with their retail partner, The Brick Shop. With quite a few fringe events at the side, there is simply more to do at Compass One than just head on over and pick up the massive 6020 piece set for yourself.
Frankly speaking, the much-hyped set is a culmination of many years of Harry Potter mania and with the fan base becoming full-fledged professionals in the working world it's time for JK to collect.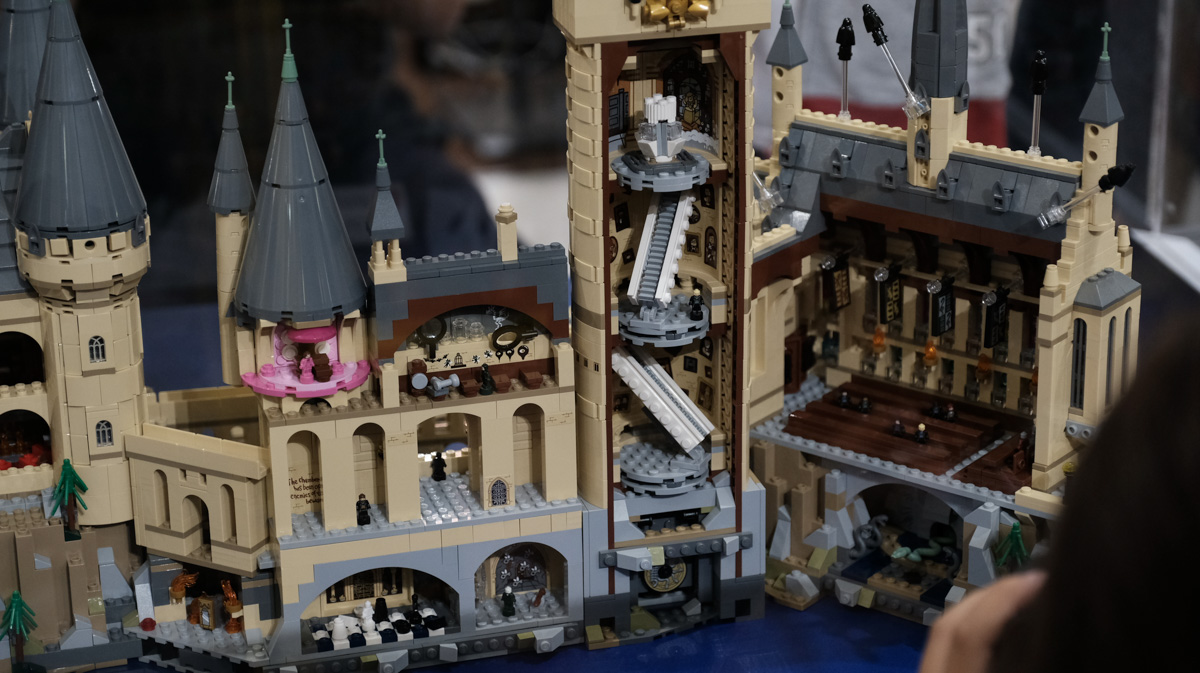 It's not the most affordable set by far but it probably has to best value for fans in Singapore to pick it up at the event at Compass One from now till 9 September 2018.
Purchasing the castle at the event instantly snags you a mosaic set of Harry Potter and Hermione Granger designed by LEGO Master Builder Nicholas Foo and would be a worthy addition to any collection!
While the queues here look deceptively short, it actually snakes deep into the mall which came as a surprise to many buyers who thought they were ahead of the queue.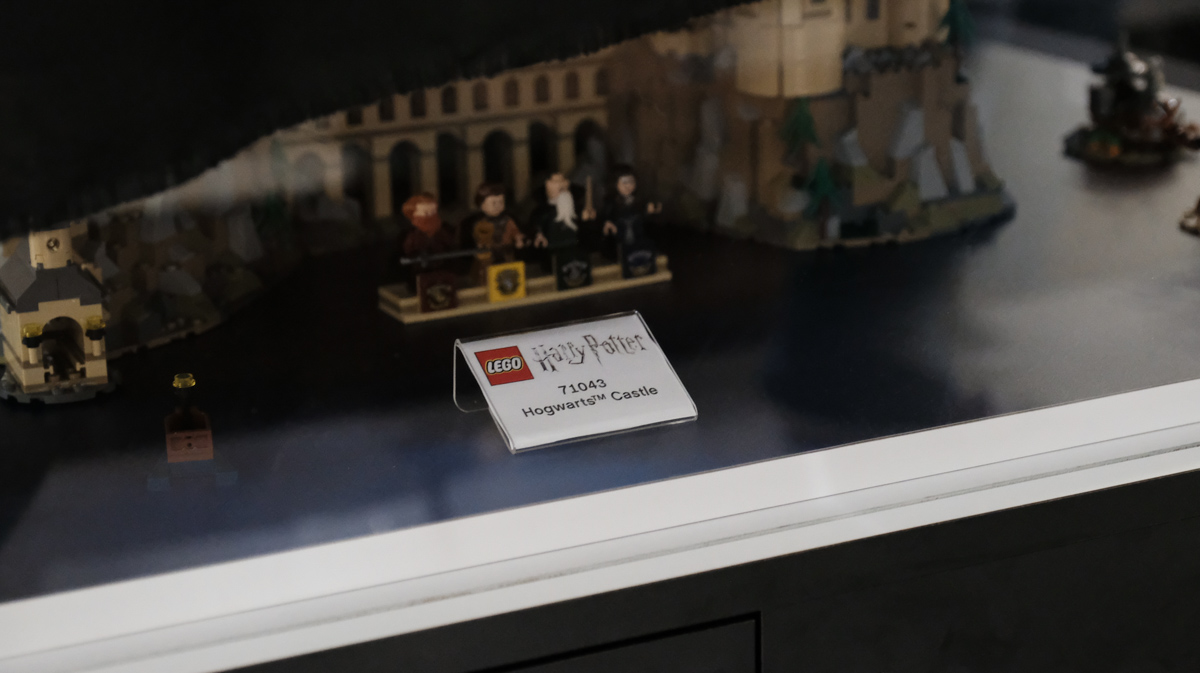 Earlier on, the main display for the castle was hidden from view but it hardly deterred anyone from sneaking a peek. After all, the display was massive and the way it stuck out made it hard to miss.
Boxed pictures simply do not do this set enough justice. While it might appear reasonably sized, picking up the box will surprise anyone expecting something less.
With these two dudes at the head of the queue, one starts to wonder how they would actually manage to squeeze all that and the LEGO Hogwarts Castle all the way home. Pretty sure that they brought a van for their haul.
---
Build Your Very Own Harry Potter Creation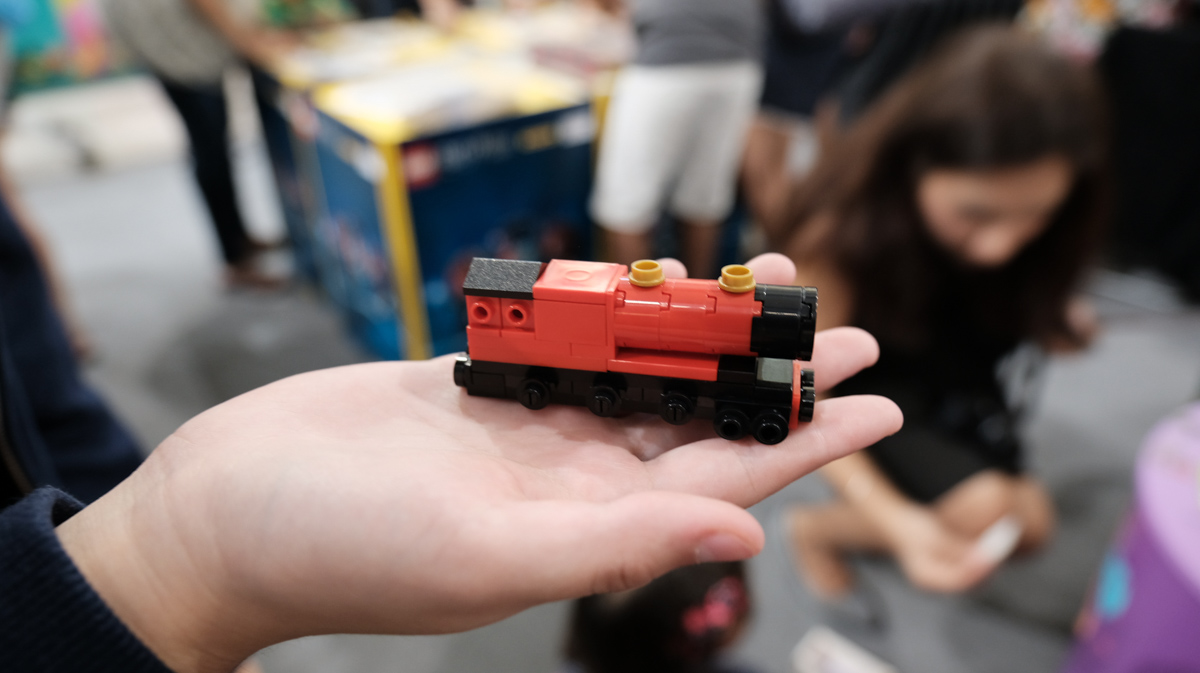 Bring home your very own Hogwarts Express! Small, quaint and perfectly encapsulates everything magical about LEGO. You don't always need a massive set to make things happen, just a little imagination goes a long way.
While the fringe events gave everyone a good opportunity to take home their own creations for free, it might take some time as kids would have to sift through a pool of bricks to put their creation together. Parents would definitely want to take this opportunity to bond with their kids. The end result, though, is priceless, even more so for Harry Potter fans.
If you're a parent looking to pick up the castle for yourself, by the time you're done with the queue, your kid might have completed a build or two.
While to some heading over the Compass One might be out of the way we'd say that it's totally worth it if you're able to spare some time over the weekend. Otherwise, the LEGO Hogwarts Castle will be also making an appearance at the Singapore Toy, Games and Comic Convention from 8 September onwards. Check out our giveaway if that's more your thing.
Gerald currently straddles between his love of video games and board gaming. There's nothing that interests him more than trying out the newest and fanciest gadget in town as well. He dreams of publishing a board game sometime in the future!
---

Drop a Facebook comment below!