UPDATE: Castlevania Requiem: Symphony of the Night & Rondo of Blood has officially been announced by Konami and arrives next month, together with a new trailer!
---
UPDATE: Castlevania Requiem has now appeared on ESRB, the US rating board, further cementing the possibility of the collection being a real thing. Its description reads:
This is collection of two action platformers in which players assume the role of a vampire hunter battling Dracula and other creatures. From a side-scrolling perspective, players traverse Dracula's castle to kill fantastical enemies (e.g., zombies, demons, minotaurs). Characters use whips, swords, axes, and magic to defeat enemies. Pixelated blood is depicted when players' character and creatures are killed; some attacks result in decapitation and dismemberment of creatures, including a boss character that loses its body parts and entrails. As players progress, they may encounter female creatures (e.g., harpies, medusa) that have exposed buttocks and are depicted topless, though there are no discernible details (i.e., no nipples).
---
Amidst all the exciting Tokyo Game Show 2018 announcements that will be flooding the news cycle come Thursday, fans of the classic Castlevania series could be in for some really exciting developments.
According to the Game Rating and Administration Committee of Korea, both Symphony of the Night and Rondo of Blood might be coming to the PlayStation 4 as part of a collection titled Castlevania Requiem: Symphony Of The Night & Rondo Of Blood.
Thanks to the folks over at VG24/7, we also learned that both English and Japanese versions have been sent for approval, with only the PlayStation 4 listed as a platform currently.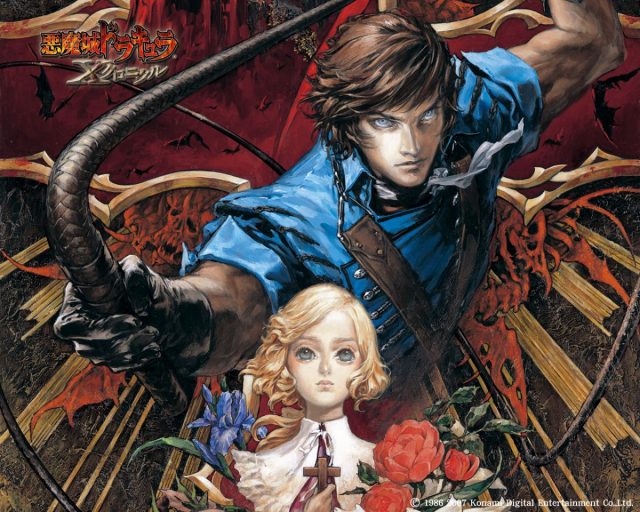 Symphony of the Night has long been considered one of the timeless classics of the video game medium, and Rondo of Blood has received plenty of its own acclaim and critical reception, here's hoping that this collection comes into fruition so everyone can experience such awesomeness from Konami's golden years once more.
---

Drop a Facebook comment below!