It seems another actor from the Star Wars prequel will be reprising his role of Disney+'s upcoming Obi-Wan Kenobi series.
Joel Edgerton, who played the stepbrother of Anakin Skywalker Owen Lars in the Star Wars prequels, is currently rumoured to reprise his role once again in the Obi-Wan Kenobi series, after a tweet made by MTV's Josh Horowitz. In the tweet, Horowitz mentioned that though Edgerton denied being involved with the Obi-Wan Kenobi series, it could just be him being coy and playfully evasive.
"I'm placing a big bet that Owen will be back," Horowitz tweeted.
Edgerton made a brief appearance in Attack of the Clones and Revenge of the Sith as Owen Lars opposite his wife Beru (Bonnie Maree Piesse). The stepbrother of Anakin Skywalker, Owen was given custody of the infant Luke by Kenobi and was told that Anakin was dead. As a result, Owen grew resentful of Kenobi, who he felt was responsible for his stepbrother's death.
It was confirmed on The Star Wars Show that the Obi-Wan Kenobi series will be taking place eight years after the events of Revenge of the Sith, and almost a decade before A New Hope. Perhaps the series will be more than just Obi-Wan settling into his life as a desert hermit but also explore the contention between Owen and Obi-Wan, since Owen is set in his conviction that the Jedi (particularly Obi-Wan) were directly responsible for the death of Anakin Skywalker. This could also mean that the series will explore what Luke was like as a child, before the events of A New Hope.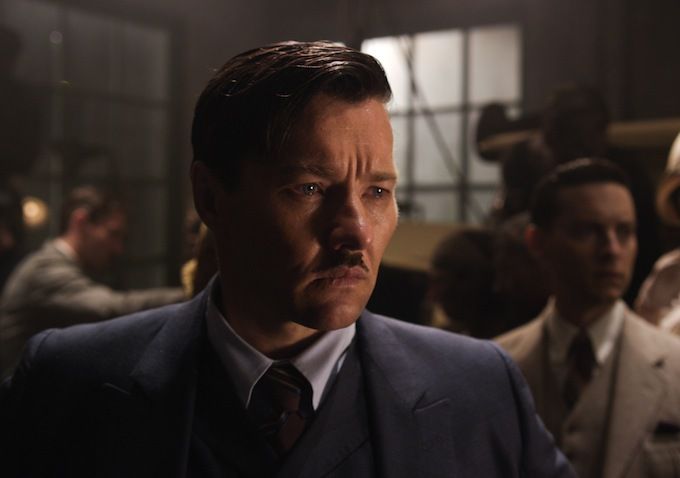 On his part, Edgerton has previously stated that he is interested in returning to the Star Wars universe and since the end of Revenge of the Sith till now, he has shown that he has the acting chops necessary to carry a larger role in the Star Wars franchise, with roles in The Great Gatsy, Boy Erased and It Comes At Night.
Will we perhaps see Owen taking a larger role in the Star Wars universe alongside his wife Beru? We can only wait till the release of the Obi-Wan Kenobi series on Disney+ sometime in November 2019 to find out.
---

Drop a Facebook comment below!