Have you ever watched Bear Grylls on television, and thought to yourself that you could easily do what he did to survive? Now's the chance to put those thoughts to the test.
No, this is not about the abysmal game based on the famed adventurer, but a new title that challenges a person's affinity for comfort, and questions if a regular person possesses the critical knowledge needed in staying alive in a harsh winter environment, and can balance the requirements of food, water, warmth and cover from the elements. I was able to learn all of this first hand, thanks to the wisdom of Bandai Namco at their recent Level Up: Winter Edition in Sweden, but this knowledge did not come easy.
It was decided that the best way to experience the reality of their upcoming indie video game, Impact Winter, was to head out into the cold, icy wild and try to survive as long as I can. Having been bound to sunny Singapore for most of my life, this was an eye opening experience, at the expense of potentially freezing off my digits. The challenge was for the visiting media to work in teams, to try to survive the cold harsh winter in the dead of night.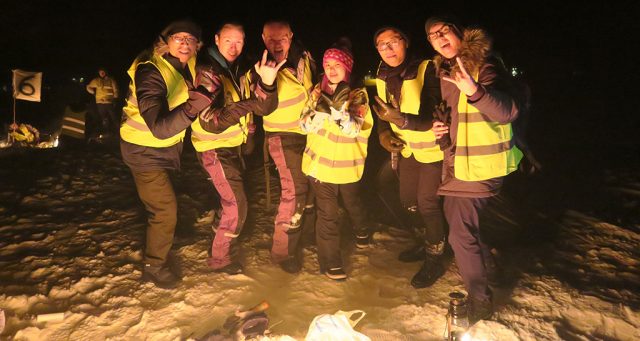 Thankfully, grouped together with me and my team were Impact Winter developers from Mojo Bones themselves, Stuart Ryall and Mark Norman, who knew a thing or two about surviving winter out in the open. And this gave me an opportunity to witness how they were able to insert real life winter survival craft into the game. Or at least, a good part of it.
The first task survivors have to overcome in sub zero temperatures is to actually start a fire in the freezing cold. Even though we were equipped with a striking rod to create some sparks onto to the supplied dry tinder, it was a challenge with the darkness and frigid temperatures around us. But even though we eventually got the fire going, this meant building up our shelter and getting some fresh water, by boiling the surrounding in a kettle over the fire. Imagine trying to melt snow when the surrounding temperatures are sub zero.
Under the guidance of Stuart and Mark, we were able to successfully complete all our tasks, and emerge the winning team at the end of the night. Fortunately, we didn't have to hunt our own food and roast it over the fire, which was a huge relief.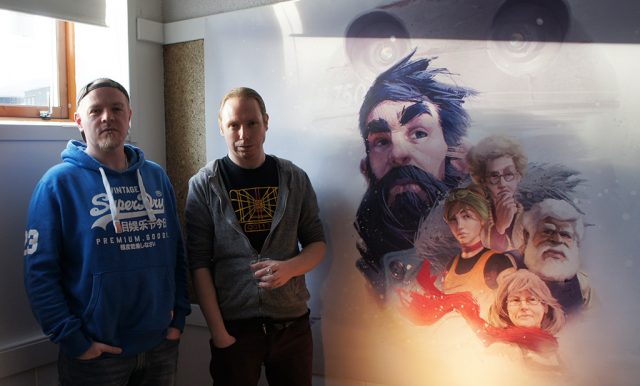 All things considered, the experience within Impact Winter is way less brutal than in real life, which is perhaps the key reason why Bandai Namco is publishing this title, given their success with the soul crushing Dark Souls series. While I've only experienced the Alpha version of the game, the sheer amount of micromanagement needed to succeed in this game is looking to be a doozy.
Impact Winter has you juggling the needs of 5 individuals including the main character, Jacob Solomon. Together with his robot companion, Ako-Light, the player will control only Jacob as he explores the great winter wonderland outside of the church which serves as the base of operations. In game, each character will have their own energy, food, water, warmth and happiness bars to fulfill. Think of it as a post-apocalyptic Sims, but with even higher stakes as permadeath can happen in this game.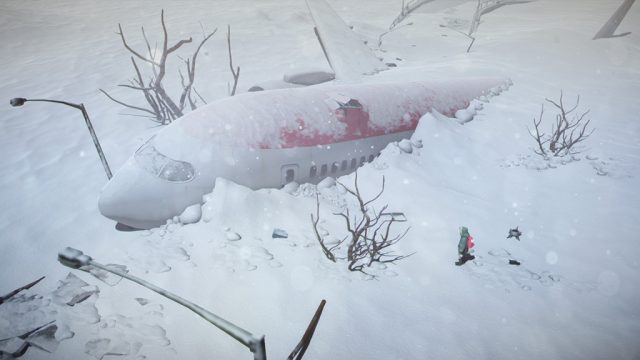 The goal of the game is to survive for 30 days before rescue arrives, and completing missions reduces that in-game timer. Positive and negative events also work to reduce that timer as well. In my brief playthrough, I found that completing quests given by your companions would be the best way to reduce that timer by a significant amount, but it all comes at a cost.
Depending on which companion you wish to invest materials in might result in a toasty church where the warmth meter reduces slower than usual or tummies are filled with proper meals. With four different companions and limited time outside the church to scavenge materials needed for crafting, there always is a tradeoff. Plus, with a limited inventory space, you might find yourself making multiple trips to strip a locale sufficiently to ensure no material goes to waste.
The world of Impact Winter will not be procedurally generated, so each specific landmark will be the same in repeatedly playthroughs. However, the items that one might scavenge will differ in terms of quantity and distribution. As with actual expectations, it's common sense for Jacob to find more mechanical parts in an auto shop, or medicine in a pharmacy. This is both natural and deliberate, and it would pay to remember where the specific locales might be.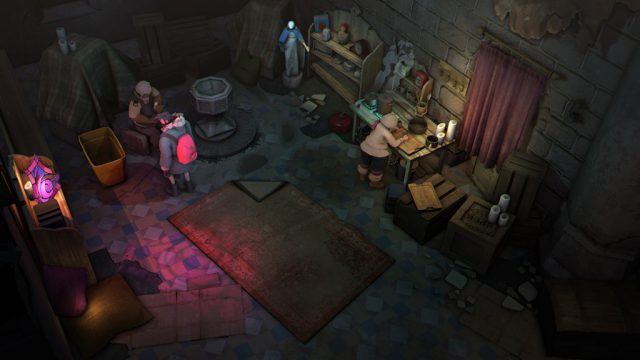 "You can't necessarily go and tell everybody online where to find where all the best food supplies or fuel supplies because each playthrough will be different. The same cupboard would yield different items with each playthrough. Additionally, other scavengers you meet along the way will be different as well," Stuart revealed.
I'd like to compare these scavengers to the random encounters you might come across in Fallout 1 and 2, and they all require something from Jacob. In one instance, I came across a wounded scavenger who required bandages and medicine. As this was early on in the game, access to said items were better off shared with my companions back home. Sadly, I'm not entirely sure of the scavenger's fate, considering the last I heard of him was a simple message pop up which indicated I'd failed his request thus reducing my timer.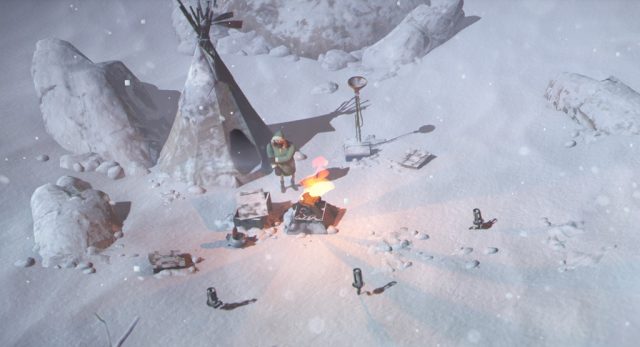 Unlike most survival games where the goal is to make it to the next day, Impact Winter with it's countdown timer, ensures that the game will eventually end. However, ending at what cost and state is all up to the player. Stuart shared that there "will be a global leaderboard", and that he will be looking forward to see how players will "potentially speedrun through the game", as a form of emergent gameplay.
At this point, there are plenty of moving parts in Impact Winter and I foresee that many players might get a tad overwhelmed at the start. Throw in a few (mostly negative) random encounters and you're on a race against time to keep even fed, warm and happy. If you're a fan of the acclaimed Stardew Valley with all its material hoarding and slow but steady base building, this is one title you should not miss if you're into this sort of thing.
Harking back to the first night where I met Stuart and Mark, I distinctly remembered a line which Mark commented regarding his lead character Jacob Solomon.
"Compared to us right now, I think we made him a total badass." And he's not wrong.
Impact Winter will release on April 12th on PC and later this year on PS4 and Xbox One.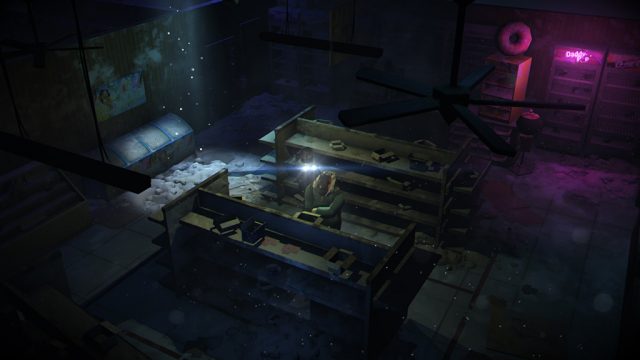 Gerald currently straddles between his love of video games and board gaming. There's nothing that interests him more than trying out the newest and fanciest gadget in town as well. He dreams of publishing a board game sometime in the future!
---

Drop a Facebook comment below!