Remember when Gods & Monsters got renamed and we all thought it was just a branding decision? After all, Immortals Fenyx Rising does seem like a more appropriate name for the game as it accurately reflects the game's storyline and plot – a protagonist named Fenyx and a world that explores ancient Greek mythology. Even Ubisoft rolled with the idea that the name change was a creative decision.
However, that's not what really went down. Youtuber Hoeg Law revealed that Monster Energy, yes the energy drink brand, had actually filed against the video game company for the use of 'monster' in their name, causing the name change in the game.
Ubisoft first trademarked Gods & Monsters in June 2019 but was hit by an opposition filing from Monster Energy in April 2020. The reason behind Monster Energy's filing? Potential trademark confusion.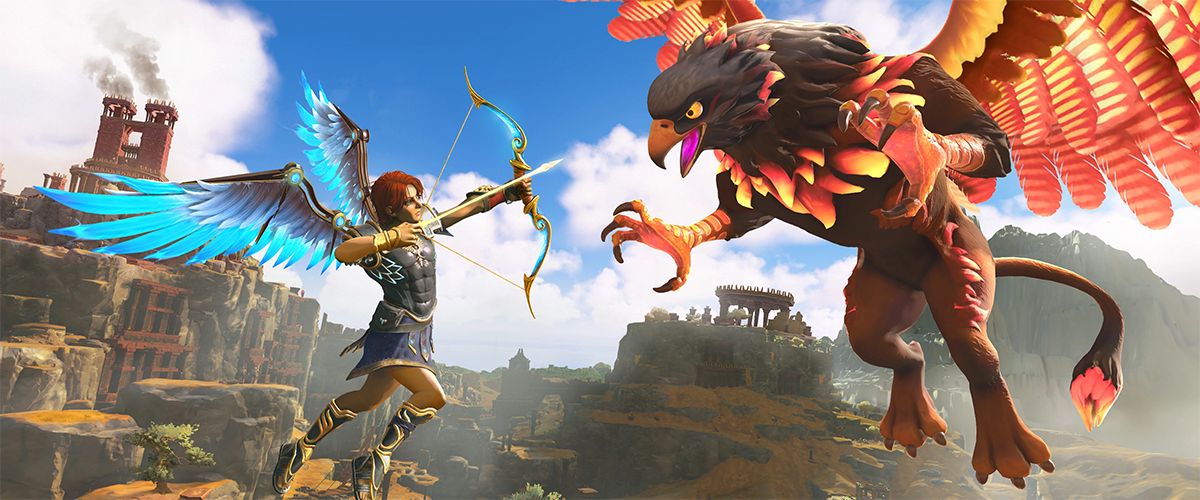 The energy drink brand pointed out how its 'Monster' branding is used widely in the game sphere like gaming clothes, esports events sponsors and even on an actual video game titled Monster Energy Supercross: The Official Video Game. The company fear that users would be confused and mistake Gods & Monsters to be associated with Monster Energy.
Ubisoft quickly rebutted every potential confusion and pointed out that hundred other uses of the word 'monster' as well. Though Ubisoft still went ahead with the name change, it hasn't greatly impacted the way players experience the game. Immortals Fenyx Rising is every bit fantastic and looks and plays really well.
Immortals Fenyx Rising fully launches on 3 December for PS4, PS5, Xbox One, Xbox Series X, Nintendo Switch, PC, and Google Stadia. Till then, check out all of Ubisoft's latest announcements, including The Prince of Persia: The Sands of Time remake, Watch Dogs Legion and more!
---

Drop a Facebook comment below!