Black Widow is finally getting her own toy line ahead of her solo movie. The 6-inch tall action figure will also be the first-ever female deluxe Marvel Legends action figure.
The superheroine has been in many Marvel movies – literally all the Avengers movie, Captain America: The Winter Soldier, Captain America: Civil War and Iron Man 2. She's been in a number of toy lines due to all her appearance but this is her first standalone line. And that's huge.
Marvel Studios has been in hot waters for the lack of female merchandising (and representation) for a long time coming. Female action figures weren't made because the general assumption was that it wouldn't sell. Director and co-writer of Iron Man 3, was forced to rewrite the script to reduce Rebecca Hall's character because Marvel executives didn't think the toys would sell.
Guess this upcoming Black Widow movie is Marvel's chance at redemption.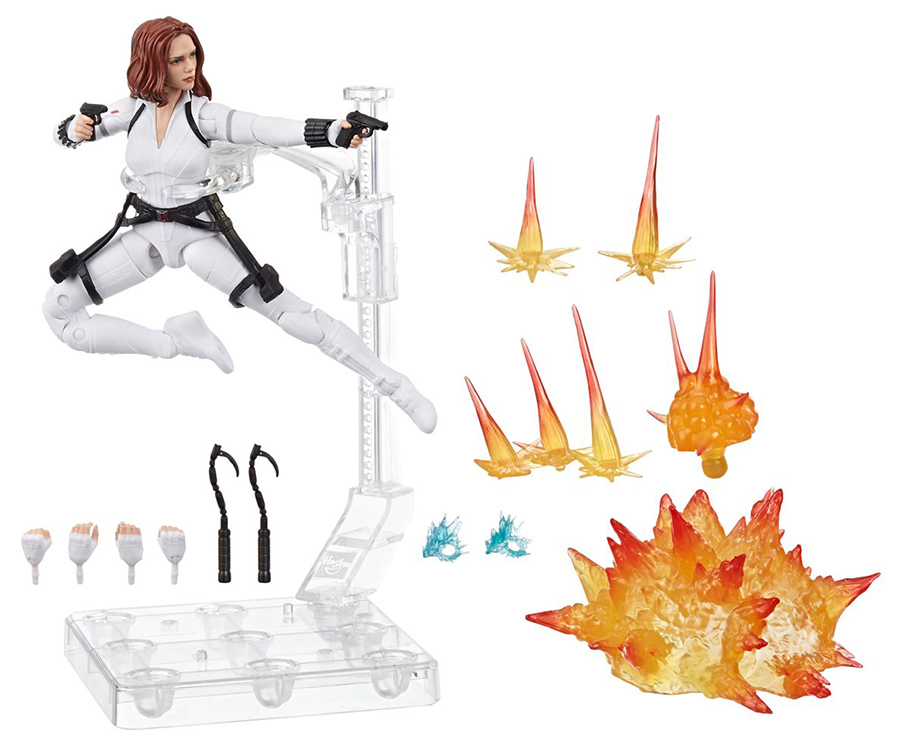 Created by Hasbro, the toy features the badass Natasha Romanoff in her white suit alongside a number of accessories and a fight stand. The accessories include pistols, gunshot effects, grappling hooks, and various hand gestures. It's a pretty solid set and we're hoping it will sell well because we need more female power in Marvel. Even Hulk said so, and you wouldn't want to piss off Hulk now would you?
The Black Widow deluxe Marvel Legends action figure is available for preorder at Entertainment Earth for just US$29.99.
---

Drop a Facebook comment below!