Despite claims otherwise, there are very few products that can be described as life changing. Apple's iPhone, Netflix, Nintendo Wii. Nespresso.
You can add Google Wifi to the list.
More than a router, Google Wifi is a new way to get coverage in your apartment.
If your place is like mine, you have a problem. Your fibre point is by the wall in your living room or your door, and that's also where your modem sits. A router connected to your modem is easy to set up, but good luck getting your Wi-Fi running from the other end of the apartment, in the bedroom or toilet.
If you're staying in a two storey house, you probably have the router sitting somewhere between the ground and second floor. Then you have to deal with the unsightly wires. And good luck getting a signal on the third floor.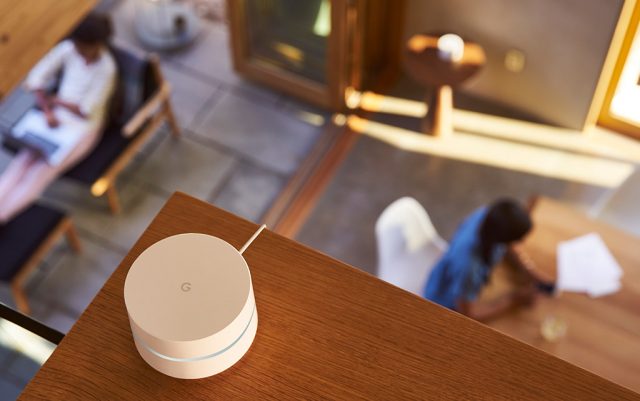 Way back when, I hooked up a Powerline in my home and connected a feed into my bedroom, where I set up a second router. It was mainly for a desktop that did not have WiFi connectivity, but it was also so that I could get a WiFi signal from the second router in the bedroom, since the main router was unable to reach into the bedroom.
I haven't relooked this scenario until the Google Wifi trio of devices landed on my doorstep.
Unlike traditional routers, the Google Wifi work better across multiple units. The first one links to your modem, and creates a sphere of Wifi goodness you can tap on, just like any router.
Now, link a second Google Wifi unit, and watch the magic happen. The second unit creates its own sphere of Wifi, but there is its source if connectivity? That's the neat part, as once the sphere from the second device touches the sphere from the primary device, the two spheres turn into a mesh network that now extends across both spheres.
It's the same SSID, same password, same network. If the primary unit/sphere sits in the living room, the second unit can be in the bedroom, or on the second floor. As long as the units are within a decent distance, they will detect each other and the mesh forms.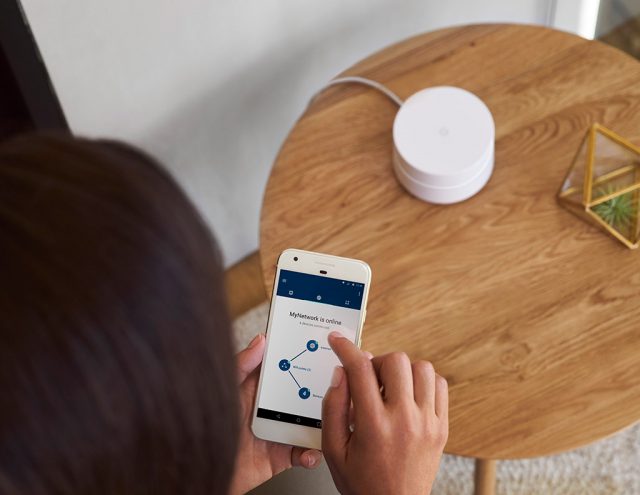 So if you walk from one room to another, or to another floor, you can have a phone or tablet that connects to one Google Wifi, and it will jump to the second Google Wifi unit because that becomes the nearest device for your phone/tablet to connect to the Wifi as you get nearer.
Setup here is extremely easy. Remove your existing router, and connect the LAN cable from your modem to the Wifi unit. The round, thick, puck-like device comes with one LED light around the middle, with two LAN ports. Stick the LAN cable from the modem into the port with the globe icon, and plug the unit into a power point.
Next, download and fire up the Google Wifi app, and follow the steps. You can create your own SSID, password and in less than 3 minutes, my primary Google Wifi unit was up and running. Now comes the second unit. Once you power it on, the app will automatically detect it and you follow the on-screen instructions again.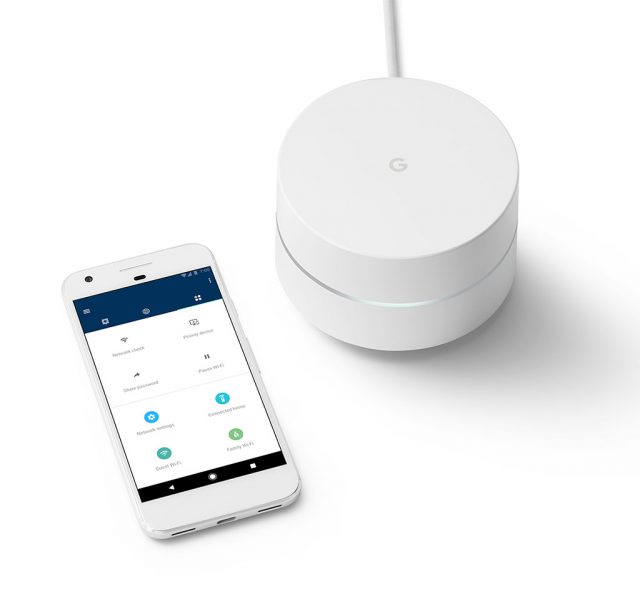 When both units are determined to be close enough to each other, a mesh is established, and this technically extends the Wifi reach of my primary unit to the second one, thereby covering my whole apartment with Wifi.
And that should be that. I can walk around the house and still get a consistent Wifi signal, so there were no more dead spots in my home. The whole process took less than 10 minutes.
On the app, I could start guest access, and also measure the Wifi speeds across the apartment. Google Wifi also has an interesting feature where users could lump some connected devices together, and switch off Wifi access for all of them with the press of a button. This is great when you want some family time, be it dinner together, or when the kids need to do homework.
The interface is simple to manage, and set-up is a breeze. I measured the speeds, via the app, and got better than decent coverage in an area in my room that used to be a Wi-Fi deadzone. If there are too many devices connected, you can even set a priority so that the network will recognise the connected device, such as your UHD TV streaming 4K content, and give it priority on the network.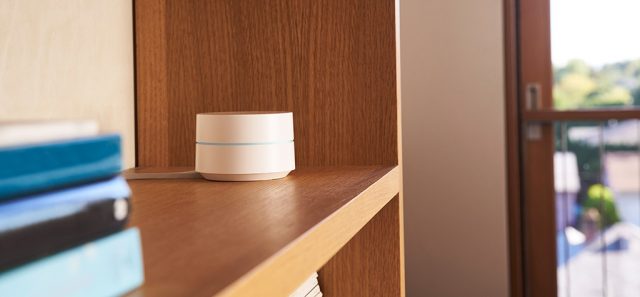 So what's the catch? Actually, there is little. Sure, Google Wifi is a dual-band device, which means it only offers simultaneous 2.4Ghz and 5Ghz signals, but that is more than enough for many homes.
The Linksys Velop is a tri-band device, but it is also pricier. Kind of.
Right now, the Google Wifi is available with StarHub. Yes, Viewqwest offers it as well, but only StarHub units are local sets that come with local warranty. That said, the local prices are also rather high.
Those who sign up or renew their StarHub Broadband or Hubbing all-in-one plans will get a 3-pack Google Wifi at $0 upfront, but you're locked to a 2-year contract, which includes an additional S$15 per month over 24 months. This brings your total to S$360. The usual price, according to Starhub, is S$597.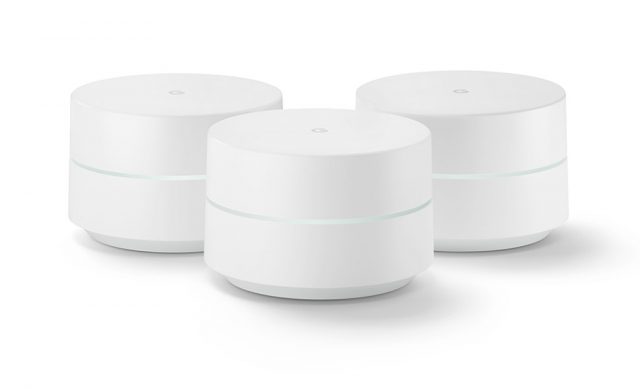 If the 3-pack isn't sufficient because you live in a giant multi-storey geek den, you'll have to option to buy single units at S$199 each. Each device comes with a 1 year local warranty covered by Starhub, not Google.
And no, it's not sold separately. At least, not locally. Who are if we don't recommend an alternative? Head over to Amazon USA, as it is currently selling the 3-pack at US$269 with FREE shipping to Singapore (which converts to approximately S$360 too!). The only downside is you don't get any warranty coverage.
But when was a last time you had a Google hardware fail on you?
The Google Wifi is a great, easy to use addition to your home. More than just a networking tool, it offers simple to use and great features for monitoring your home. The device monitoring alone can already tell you which devices are online, and if they are consuming any data off the network.
GEEK REVIEW SCORE
Summary
Is your child's mobile phone connected and consuming data when he should be sleeping, or is her laptop downloading copious amounts of data throughout the night? Now, you can find out with the touch of a button.
Overall
9.2/10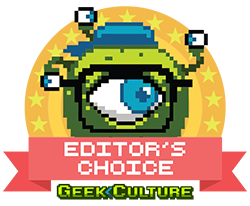 Aesthetics -

8/10

Build Quality -

9/10

Performance -

10/10

Value -

9/10

Geek Satisfaction -

10/10
---

Drop a Facebook comment below!