After weeks of rumours, speculations and leaks, Google finally confirmed that the Pixel Watch is indeed real.
Announced at the annual Google I/O 2022 keynote, the tech giant showed off the design of the wearable but kept the pricing and availability date a secret. However, it's likely that the Pixel Watch will be available sometime in the Fall alongside the heavily teased Pixel 7 too.
The Pixel Watch features a circular dome design with a crown located on the side of the watch. It is made of recycled stainless steel and has swappable bands. It'll also run on an "improved" Wear OS 3 that features a "refreshed UI" with better navigation and smart notifications. Users also have the option to pick a cellular version of the device for standalone connectivity.
That said, the watch will only be compatible with Android phones that have Android 8.
Software-wise, the Pixel Watch will have native Google apps such as Google Maps, Google Assistant, Google Wallet and Google Home to name a few. It also has newly-added Wear OS features like Emergency SOS, which allows users to contact a trusted friend or family member, as well as call emergency services, in times of danger and emergencies.
The Pixel Watch is also Fitbit integrated. That means users will be able to view insights for heart rate, sleep tracking, and Active Zone Minutes. Users who own a Fitbit or has a Fitbit account will be able to sync their data and use all of Fitbit's latest algorithms for health and fitness on the Pixel Watch too.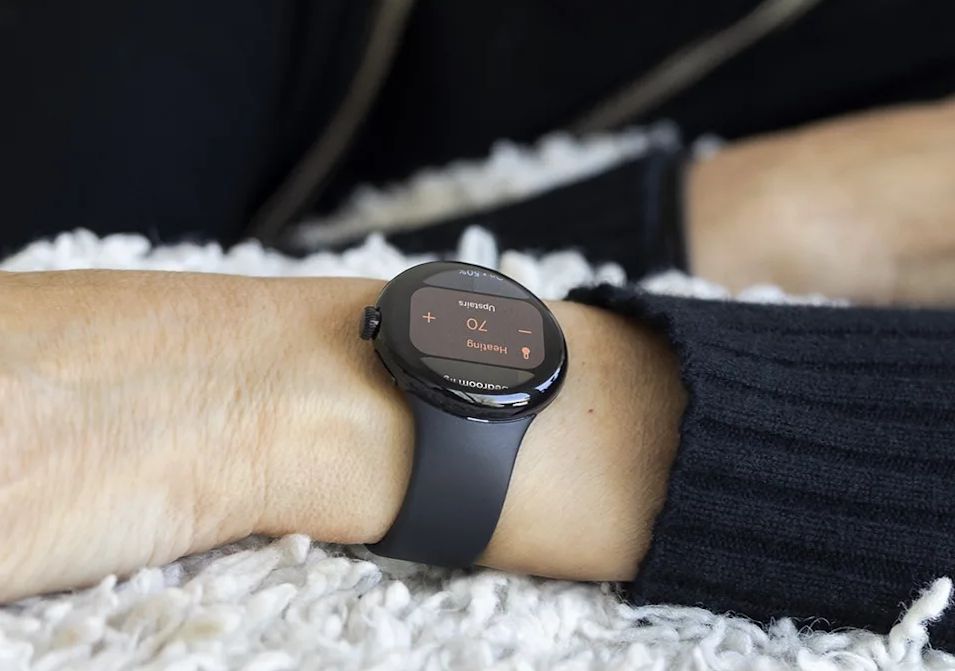 Google has worked in the smartwatch space for some time already with its Wear OS operating system and has been collaborating with Samsung to bring more of its tech to the South Korean tech giant's Galaxy Watch line. However, now that Google has created a watch of its own, the Pixel Watch will be a direct competitor to Samsung, and of course, the Apple Watch.
The Smartwatch game is pretty competitive. Although Apple has a grip on the market right now with a whopping 30.1% control of the global smartwatch market, there are plenty of other brands (Huawei, Garmin to name a few) that are slowly making a dent (via Counterpoint).
It will be interesting to see how Google's Pixel Watch will perform when it launches in the latter part of the year. Thus far, it seems promising, especially with the technological advancements of Wear OS. If the Pixel Watch functions as good as it looks, it could be a worthy competitor and may even rival Apple and Samsung.
Aside from the Pixel Watch and Pixel 7, Google also announced the Pixel 6a, Pixel Buds Pro and Pixel tablet.