Even with new challengers popping up everywhere, HUAWEI has been gaining ground on the mobile front with releases such as their new operating system, HarmonyOS, as well as with lightweight accessories including the FreeBuds 4. And now with fitness and health established as one of the most important and trendy factors in our daily lives, it's no surprise that the brand has pushed ahead with various endeavours in its wearable series, on smartwatches that marry fashion, health, and tech together.
The Chinese tech giant recently announced the latest HUAWEI Watch 3 Series, the first of its smartwatches to run its new HarmonyOS operating system, and it includes the HUAWEI Watch 3 Pro.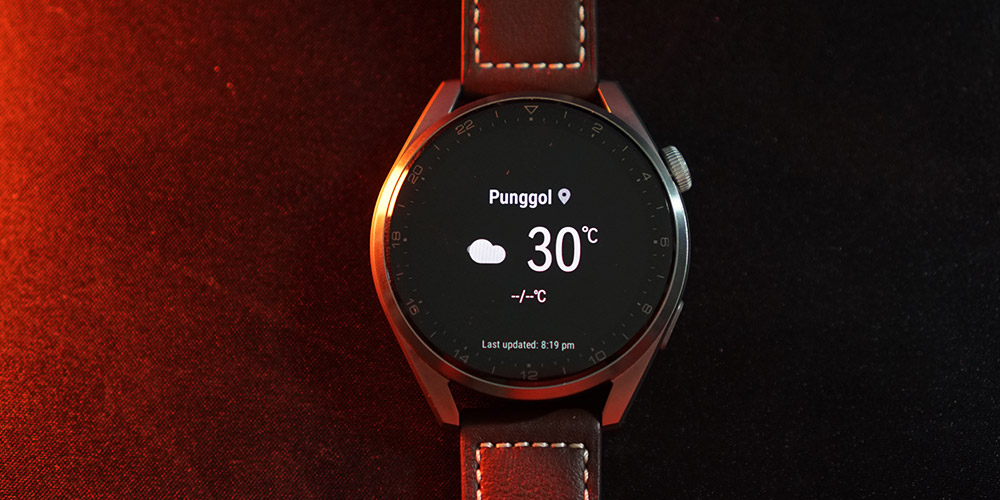 Effectively the best performing smartwatch in their entire wearable series, the Watch 3 Pro Classic Edition rocks a classy and elegant look with its leather strap, and gunmetal finish design. If you're not a big fan of leather, HUAWEI also offers a variety of different straps that you can purchase off the shelf including steel, nylon and fluoroelastomer straps.
The smartwatch sports a huge rotating crown that you can use to navigate through the menu, and it also has an additional button that you can set as a shortcut for any function the watch offers.
The Watch 3 Pro looks huge from the get-go, so if you do have a small wrist, you might want to ask yourself if you enjoy a large watch face. While considerably heavy at 63 grams, the watch has a titanium and ceramic housing that feels like it has quite a solid build quality.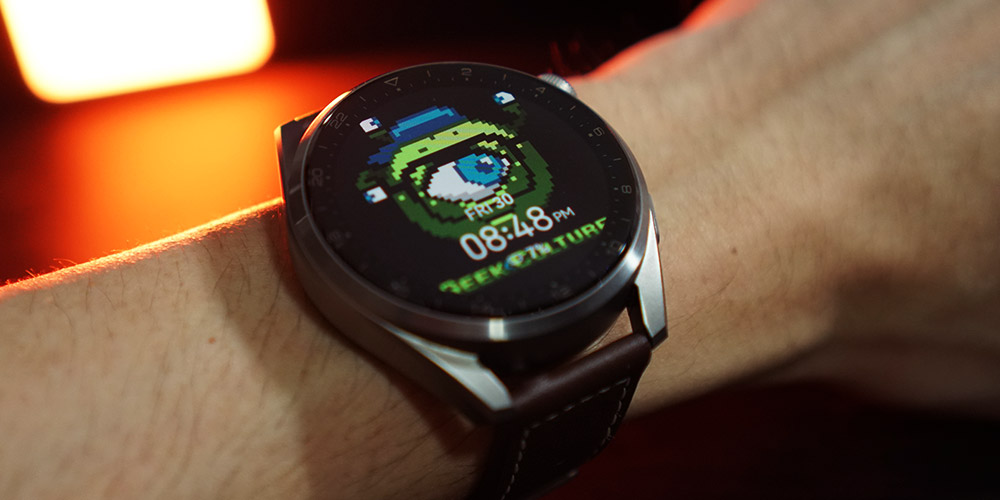 Having worn the Watch 3 Pro for a week or two, the large face of the watch generally doesn't make it too difficult to manage or too uncomfortable despite having a smaller wrist. However, wearing it to sleep might give you a cumbersome experience if you don't like having weight around your hand.
The bulkiness does have its perks though, as the AMOLED 1.43-inch display makes things a lot easier to look at and tap. That said, the new HarmonyOS also introduces the grid launcher app interface which has given us quite a smooth and intuitive user experience with its responsiveness.
However, getting the smartwatch to work will require a little bit of effort if you're not using a Huawei phone. Users are required to install the Huawei Health app to pair with the smartwatch, but for some reason: the Huawei Health app that we found on our Google Play Store simply doesn't work.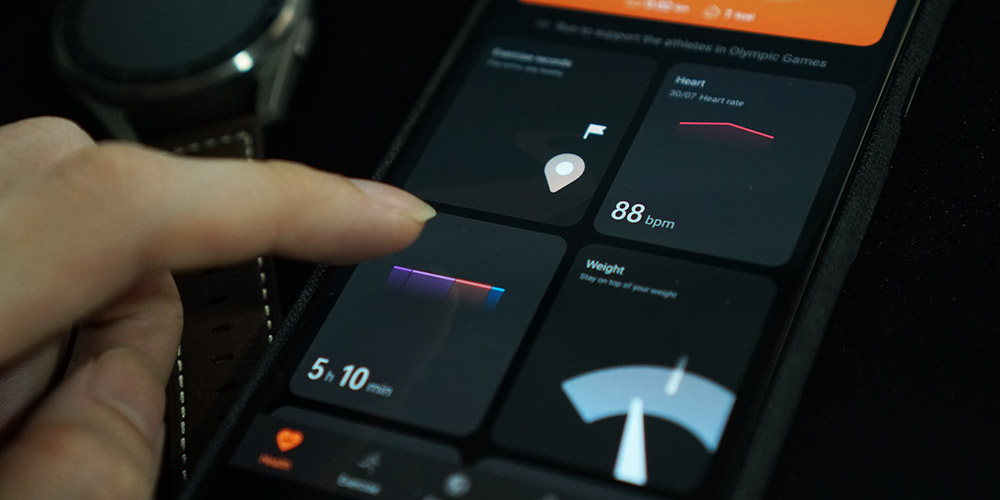 In order to get the smartwatch connected to our Google Pixel 3 XL, we had to download the Huawei AppGallery to install the updated Health app from there. The Health app essentially displays all your information regarding the measurements, results, and even exercise goals, and you can also customize several settings like watch faces.
As the smartwatch will guide you through connecting your phone via Bluetooth, the set-up from here onward is pretty straightforward,
The first thing we did after that was to check out all watch faces available – a smartwatch has to look digitally cool after all. There are about 30 pre-installed digital watch faces for you to pick from and if those aren't enough, their store offers plenty more options, priced from under a dollar, to several dollars.
The Watch 3 Pro also allows you to create your own watch faces using your photos or videos from your phone – this is as good as personalization on a watch can go. While the photo works perfectly fine, it was a bummer we weren't able to select any video as our watch face, perhaps due to software issues since the smartwatch is already updated to the latest version.
Going into functionality, the Watch 3 Pro has WiFi connectivity and GPS support. It also boasts all the features its predecessors carry: whether it's measuring your heart rate, blood oxygen levels, step counts, calories burned, sleep quality or stress levels, it can do it all.
From exercising to sleeping, the watch was able to track our calories, daily step counts, and heart rates without any problems: at times, it would even give us a nudge when we were stationary for far too long to stretch our bodies. Features like stress levels and blood oxygen levels will require you to run the tests separately but they can also be set up to be measured automatically through the Health app.
The Watch 3 Pro also adds skin temperature measurements and fall detection to their list of new features. Fall detection will sense when the wearer falls and prompts an emergency SOS message to the user, asking if they require emergency help.
The emergency SOS however doesn't didn't trigger even after dropping or a few good swings, so we assume it requires both an increased heart rate detection and an impact for it to occur.
The fall detection function, however, must be enabled manually under settings.
For swimmers or those who want to wear the smartwatch into the shower, the Watch 3 Pro is water-resistant up to 50 meters and will work just fine even when it's wet. To double up on that, it also features an additional drain function to eject any excess water stuck within the smartwatch.
Besides health tracking and fitness monitoring, the smartwatch is also quite the companion that can enhance all your daily activities. Checking tasks, skipping music, adjusting volume, picking up calls, or reading messages can all be done with the flick of your wrist and a few finger taps – making everything easily accessible.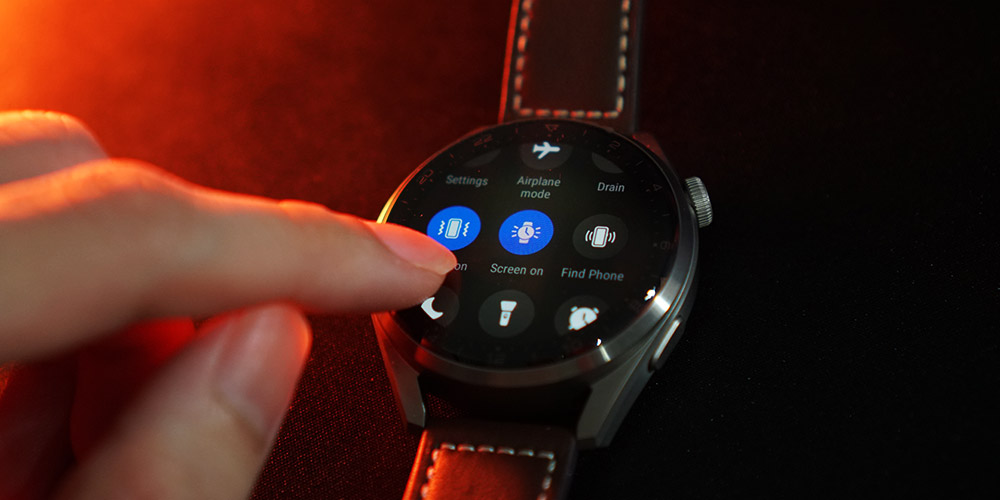 If you just want to put your phone aside during your commute while still staying connected to read some messages or skip some songs – the smartwatch does that perfectly. You can even use hand gestures to pick up incoming calls or mute them if you'd like.
The gamechanger for the smartwatch, though, is its eSIM technology which utilizes your eSIM and turns the Watch 3 Pro into a standalone communication device to make calls, play music and download apps without being connected to your phone using your existing number.
On top of that, the speakers and microphone were surprisingly well-built. Whether it's playing music or taking calls, the sounds never seemed fuzzy nor distorted. You can even pair your headphones or earbuds with the smartwatch to play the radio or music from it.
Additionally, Watch 3 Pro comes pre-installed with its own AppGallery and within it, you'll be able to access third-party apps such as meLISTEN, Plano, Petal Maps, and Journey. While there are not many applications as of yet, HUAWEI promises a wider selection of apps in the near future.
Apart from that, it was odd that the smartwatch doesn't have native support for users to reply to their messages, which we find concerning for a premium smartwatch that costs over S$600.
The Watch 3 Pro uses a 790 mAh battery that lasted us to about five days of use, which is accurate to what HUAWEI promotes. It also features an ultra-long battery life mode that can last up to 21 days but enabling this mode will turn off several features, including your personalized faces, mobile data and WiFi.
The only drawback for the smartwatch honestly is its premium price tag. At S$698, the additional features of the smartwatch beyond its old predecessors doesn't seem convincing enough for the investment. Besides the eSIM technology, most of the more prominent features can already be found in other smartwatches such as the GT 2 Pro or WatchFit, which is considerably cheaper. And with such a large watch face, it's not really something you'd wear 24/7.
That said, if you prefer large watch faces and have the budget for this all-in-one wearable that can monitor your fitness, health, and help enhance your lifestyle experiences while keeping a fresh look, the Watch 3 Pro could be a notable option.
The Huawei Watch 3 Pro is available now for S$698 at all Huawei Authorised Stores, Lazada, Shopee.
GEEK REVIEW SCORE
Summary
The HUAWEI Watch 3 Pro is an all-in-one smartwatch with an awesome interface, offering plenty of fitness and health features, however, all that comes with a premium price tag that might not be for everyone. 
Aesthetics -

8/10

Build Quality -

9/10

Performance -

8/10

Value -

7/10

Geek Satisfaction -

7/10