Goro Miyazaki, son of acclaimed animator, director, screenwriter and co-founder of Studio Ghibli Hayao Miyazaki, will be returning to the director's chair once again to helm Ghibli's newest full-length all-CG animated film, Earwig and the Witch (Aya and the Witch in Japan).
First announced in June 2020, not much was known about when the film will be releasing beyond a vague "Winter 2020". Now, thanks to an announcement by Japanese public broadcaster NHK, we now know that the film will be releasing on 30 December 2020, at 7.30pm JST (6.30pm SGT).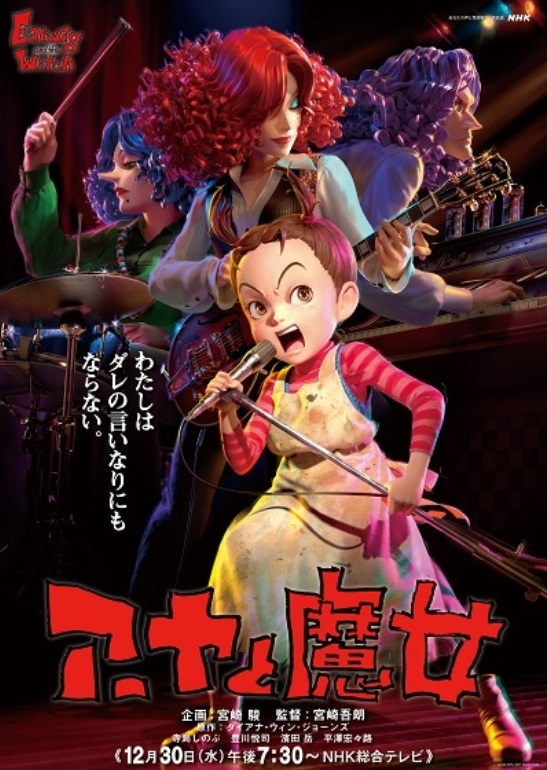 The casting for the film has also been revealed alongside the December release date, with 13-year-old child actress Kokoro Hirasawa (Bleach live-action) as Earwig, Shinobu Terajima (Helter Skelter) as Bella Yaga, Etsushi Toyokawa (20th Century Boy live-action) as Mandrake, and Gaku Hamada (One Piece Film Gold) as Thomas.
This will be the first voice acting role Hirasawa has landed, though she has already acted in a number of TV series and films.
Studio Ghibli has created such a legacy of outstanding works," Hirasawa says, "and I'm so excited to be able to participate in one of their productions."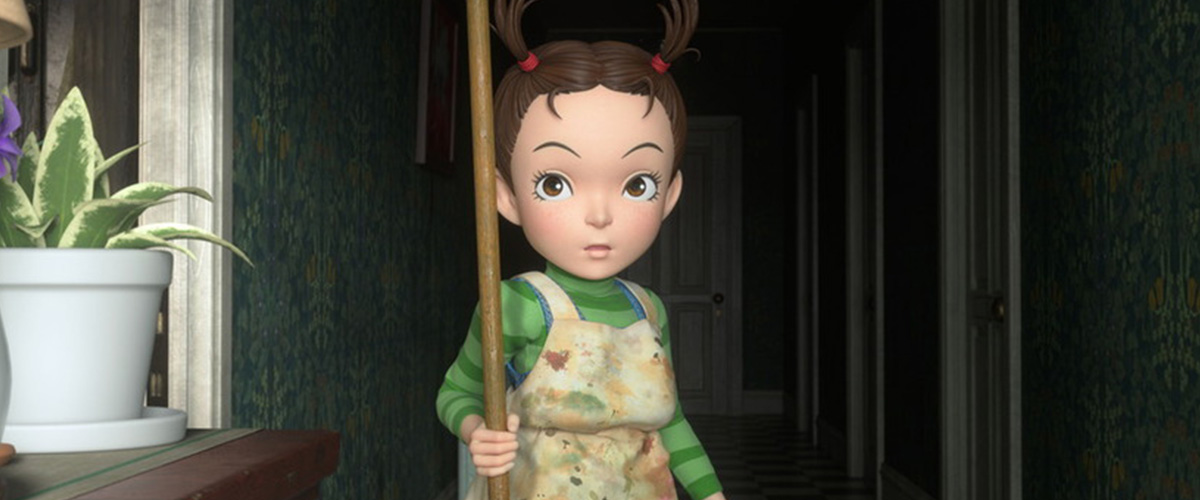 Earwig and the Witch will feature a screenplay written by Keiko Niwa and Eimi Gunji who have also worked on a number of other Ghibli Film including From Up On Poppy Hill, with Miho Satake (Kiki's Delivery Service) credited with the original character and set designs, and Katsuya Kondo (Ponyo, Kiki's Delivery Service) with designing the characters for animation.
Earwig and the Witch is an adaptation of the children's novel by author Diana Wynne Jones who also wrote Howl's Moving Castle, another novel that was adapted by Ghibli into an animated film in 2004.
Here is the official synopsis of the novel by Jones on HarperCollins,
Not every orphan would love living at St. Morwald's Home for Children, but Earwig does. She gets whatever she wants, whenever she wants it, and it's been that way since she was dropped on the orphanage doorstep as a baby. But all that changes the day Bella Yaga and the Mandrake come to St. Morwald's, disguised as foster parents. Earwig is whisked off to their mysterious house full of invisible rooms, potions, and spell books, with magic around every corner. Most children would run in terror from a house like that… but not Earwig. Using her own cleverness—with a lot of help from a talking cat—she decides to show the witch who's boss.
Earwig and the Witch will premiere on the NHK General Channel on 30 December.