Pokémon has enjoyed a number of collaborations this year, with fans getting Pokémon-themed shoes, apparels, and gaming peripherals. To say that the love for the iconic pocket monsters is strong is certainly no understatement.
This time, fans of the franchise will be able to tell the time in Poké-style with Seiko's upcoming Pokémon watch collection. The Pokémon x Seiko watch collection features three of the franchise's most popular characters, the loveable Pikachu, adorable Eevee, and cool Mewtwo.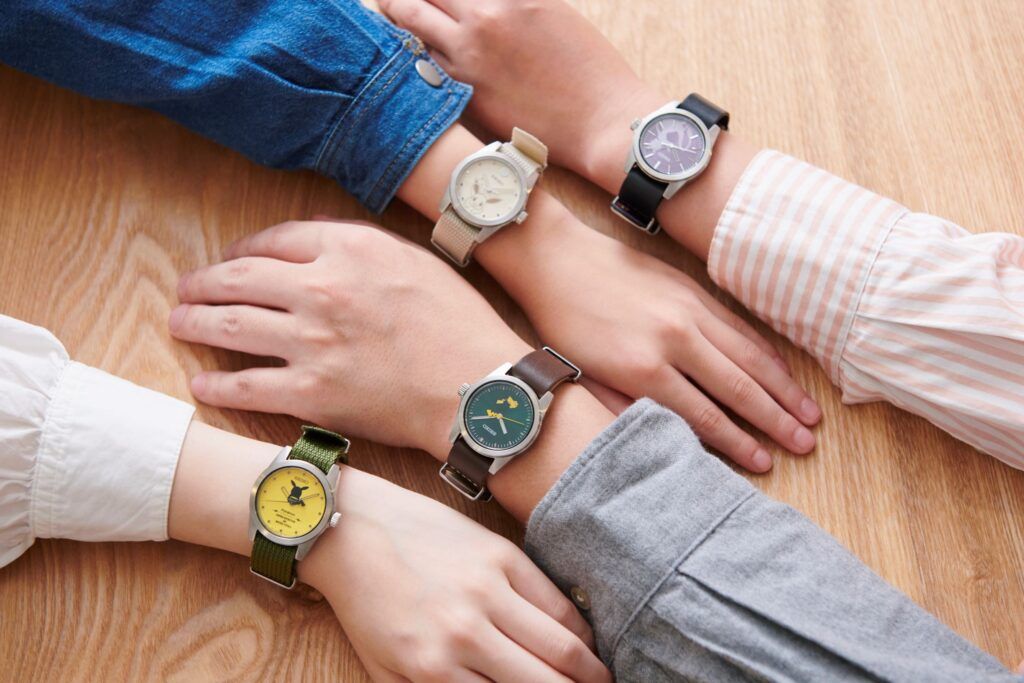 Being the mascot of the franchise, Pikachu will receive not one but two designs. With the first featuring a bright yellow watch face with a classy silhouette of Pikachu and a second hand in the shape of its tail. There are also the words "Super effective on water type!!" printed on the bottom of the watch face, as Poké-fans will know that Pikachu is an Electric-type that is, as stated, super effective on Water-Type Pokémon.

The next Pikachu model sports a dark shade of green inspired by the Viridian Forest, with a small nondescript illustration of Pikachu running at the bottom. The bright yellow second hand stands out in contrast from the watch face, allowing you to easily count the time.

Both models will be packaged in a watch case sporting a Poké Ball design, and will even come with nylon replacement straps should you wish to switch things up.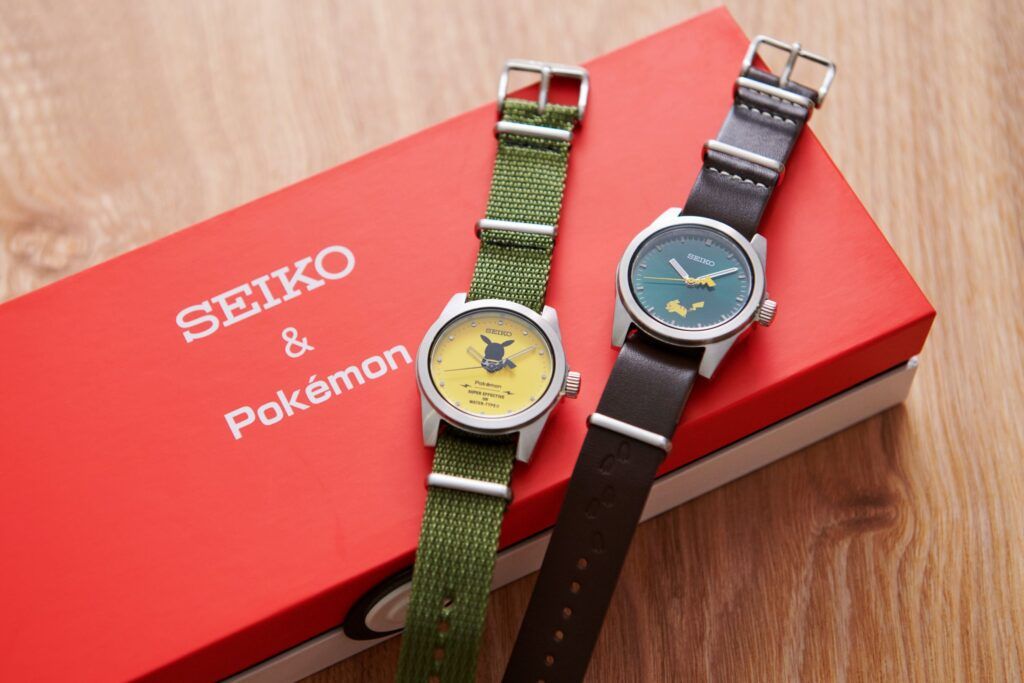 The next watch in the collection features the ever lovely Eevee, with an ivory watch face that has a smiling Eevee at the bottom. The numbers on the watch have been replaced by coloured studs, said to represent Eevee's nine evolutions. The leather strap on the watch have also been embossed with Eevee's footprints.

The Eevee watch will come with a beige replacement strap.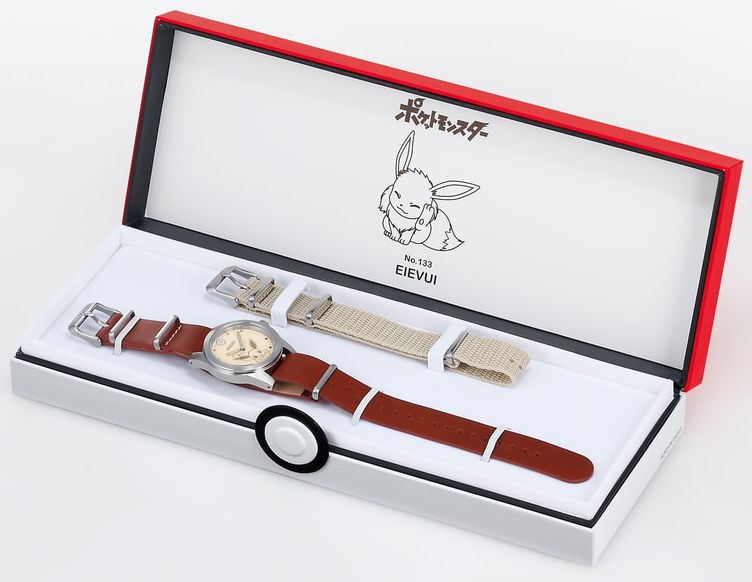 Lastly, we have the Mewtwo watch that features the legendary Psychic Pokémon in front of a purple background with a ripple effect, meant to mimic Mewtwo's powerful psychic abilities. Instead of footprints, Mewtwo's leather strap has instead been embossed with the word "Pokémon", as befitting a Pokémon as dignified as Mewtwo.

Mewtwo's watch case is also unique from the rest, featuring a design based off the purple Master Ball. You will also get a purple replacement strap.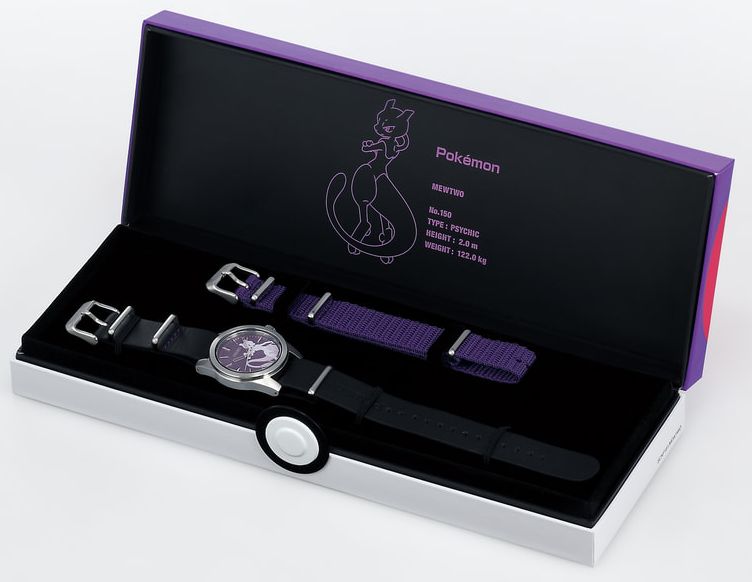 The new Pokémon x Seiko watches will be released on 11 December but you will only be able to purchase them in Japan on Seiko's website, and they do not come cheap. Each watch has a suggested retail price of 30,800 yen (S$398.59).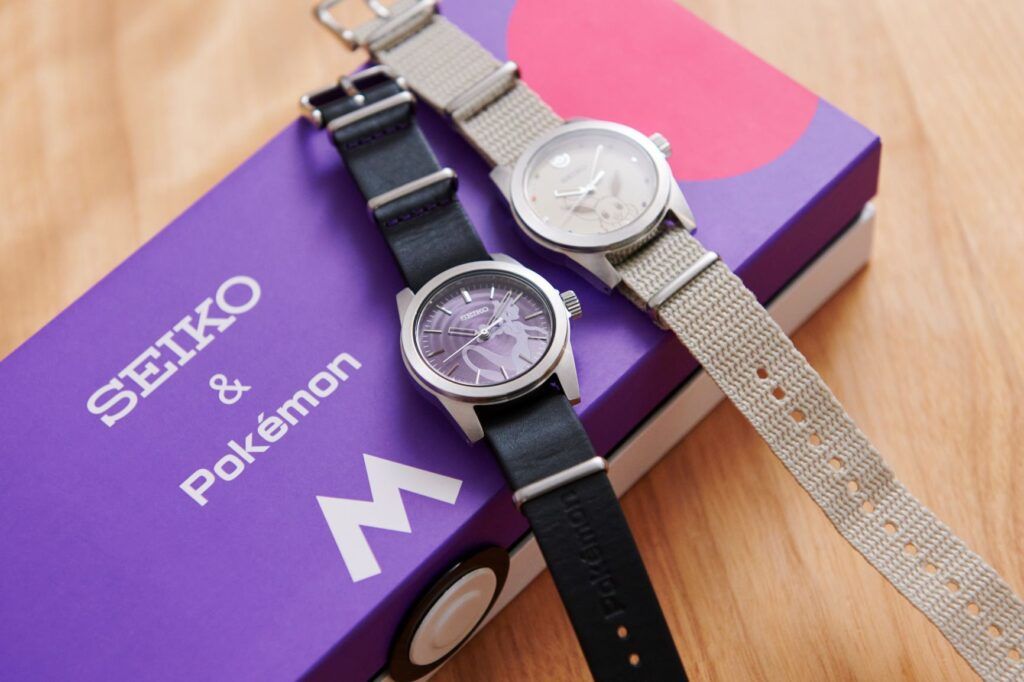 Aside from Pokémon, Seiko has also collaborated with Street Fighter not long ago to release a collection based on everyone's favourite fighters.