Whether you are a kid of the '80s or into modern esports now, chances are you will be more than familiar with the cast of Capcom's iconic video game Street Fighter. More specifically Ryu, Ken, Chun-Li, Guile, Zangief, and Blanka, as Japanese watchmaker Seiko has just announced six new limited edition Street Fighter V watches based on these six characters.
The design for the Street Fighter V x Seiko watches draw inspiration from the costume design, stories and special moves of the character it is based on. For example, Ryu's watch features a white band and watch face, similar to the colour of his gi, as well as a red and black rim around the face, which is based on the colours of his headband and hair.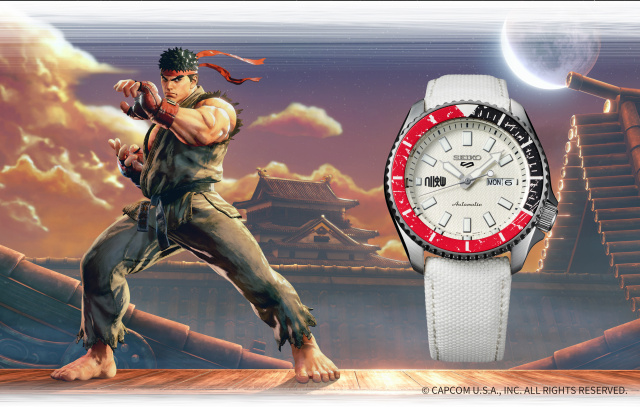 Meanwhile, Chun-Li's watch comes in her iconic blue, gold, and silver colour scheme, with the number 12 on the watch face replaced by the decorative symbol on her outfit and the numbers 6 and 9 replaced by sharp arrows used to represent the spikes on her bracelet.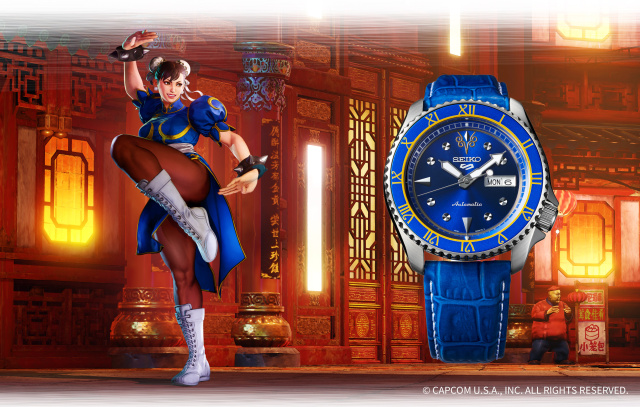 As you can see, each character's watch comes with their own specially designed dials, bezels, and watch faces, and will definitely be a must-have for any die-hard Street Fighter fan.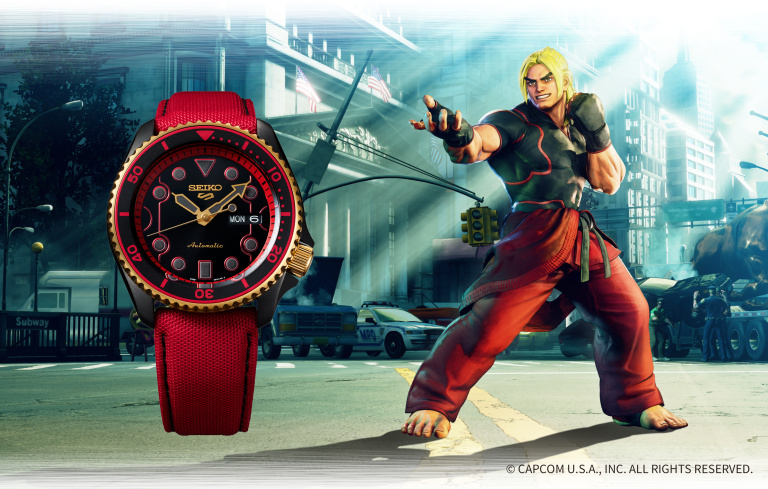 What's more, all six watches are modeled from Seiko 5 Sports watches, meaning that they are mechanical watches that shows the day and date on the 3 o'clock position of the watch face, and are water resistant and highly durable.
These Street Fighter V x Seiko watches will be released on 26 September and will retail for 51,700 yen (US$488.37). Though there will only be 9,999 models of each design available so be sure to act fast if you wish to score yourself one of these colourful watches.
---

Drop a Facebook comment below!