Our bond is eternal. Our bond is unbreakable. Or so we thought. Netflix is wrapping up Chilling Adventures of Sabrina and is putting a stop to the show at Part 4. The season finale is set to release at the end of this year with 8-episodes that are promised to be sexy and spooky.
Picking up from where the show left off in Part 3, Part 4 will see The Eldritch Terrors descending upon Greendale and the coven must fight each terrifying threat one-by-one (The Weird, The Returned, The Darkness to name a few), all leading up to The Void aka End of All Things. Nick and Sabrina shippers may also have something to look forward to as Nick tries to earn his way back into Sabrina's heart in this finale.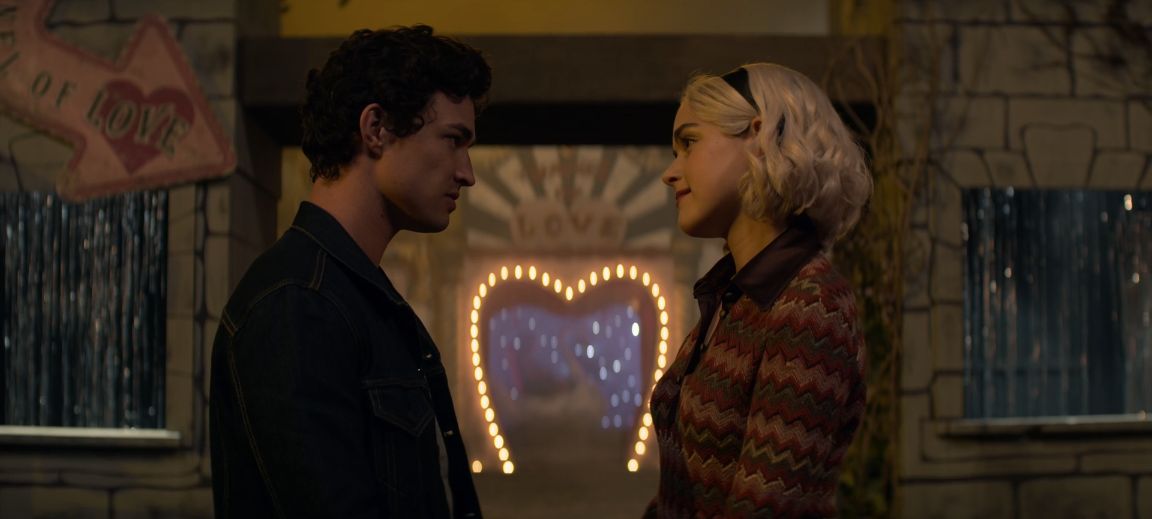 "Working on Chilling Adventures of Sabrina has been an incredible honour from day one. The cast, beginning with Kiernan as everyone's favourite teen witch, has been an absolute joy. I am beyond thankful to the crew, writers, editors, assistants, and everyone for pouring so much love into this dark dream of a show," said showrunner Roberto Aguirre-Sacasa. "I'm also grateful to our partners at Netflix, Warner Bros., Berlanti Television and Archie Comics for letting us tell the story we wanted to tell, the way we wanted to tell it. We can't wait for everyone to see part four."
The end of Chilling Adventures of Sabrina comes right after CW cancelled another Archieverse series – Katy Keene – after airing just one season. Fans of Sabrina are not taking the news too well, condemning Netflix for the choice to renew Riverdale instead of their favourite teenage witch.
Whilst we are saddened to see this show come to an end, here are some first looks at the new and final season:
The final season will see the return of including Kiernan Shipka, Miranda Otto, Richard Coyle, Ross Lynch, Lucy Davis, Chance Perdomo, Michelle Gomez, Jaz Sinclair, Lachlan Watson, Gavin Leatherwood, Tati Gabrielle, Adeline Rudolph and Abigail Cowen for one last time.