Back in 1992 when I first got hold of my Gameboy one of the most distinctive games that I played was a title called Bubble Bobble. It involved a pair of bubble blowing dragons who trapped their prey in bubbles and pushing them off screen. Back in the day, this was considered one of the most entertaining titles on the console (really).
A quick hop to 1996 when Puzzle Bobble hit the arcades is where the dragon brothers Bub and Bob were finally able to enter mainstream consciousness. Combined with Puzzle Bobble's addictive gameplay of skillfully matching coloured gems (who would have known) this pair would dominate arcade cabinets for years to come especially amongst the ladies.
After seeing the quality that Xingbao was able to deliver with their ambitious Alien Xenomorph, I did not hesitate to pull the trigger on the smaller, more manageable Xingbao "Cute Dragon" set. Looking at the colours, it's obvious who these dragons are modeled after. Created by the same dudes behind the Alien Xenomorph, we've seen the Arvo Brothers evolve their initial designs into a form that is even more adorable.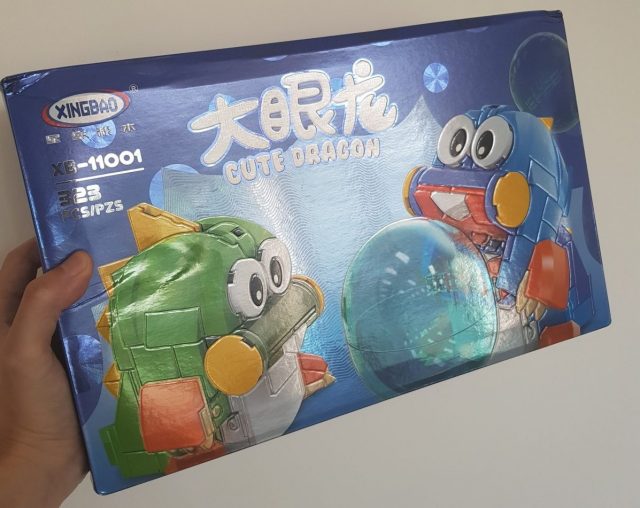 With a combined total of only 323 parts, the XB-11001 Cute Dragon set is a quick and simple set to put together.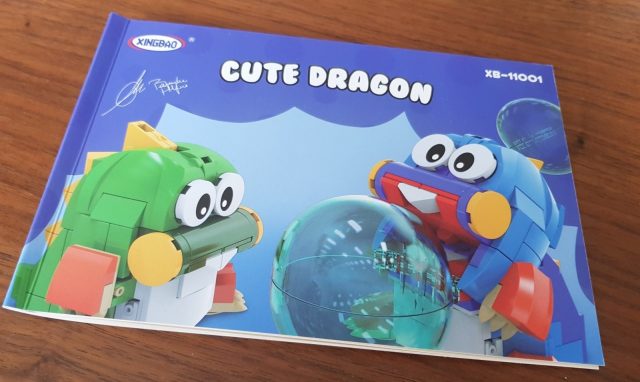 The box is put together nicely with each dragon coming in with their own individual bag and a nicely designed manual, this set would take no more than a half hour to complete.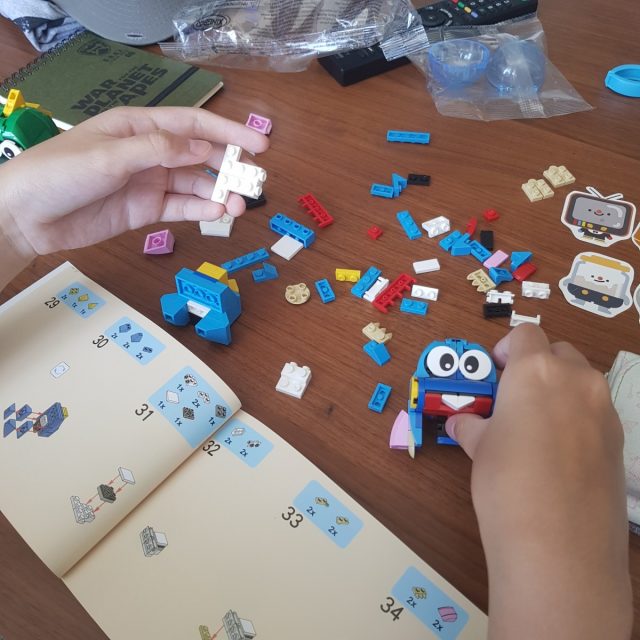 While LEGO purists might be concerned about any missing parts or the bricks having insufficient holding power, I found no such issues with this build. All my bricks were oil-free and putting the set together was a breeze.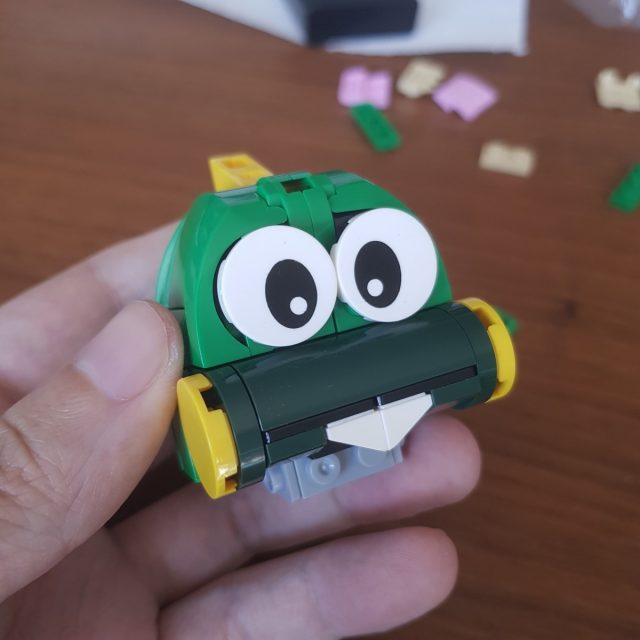 This is the face of Bub who has enraptured the hearts of many gamers through the years.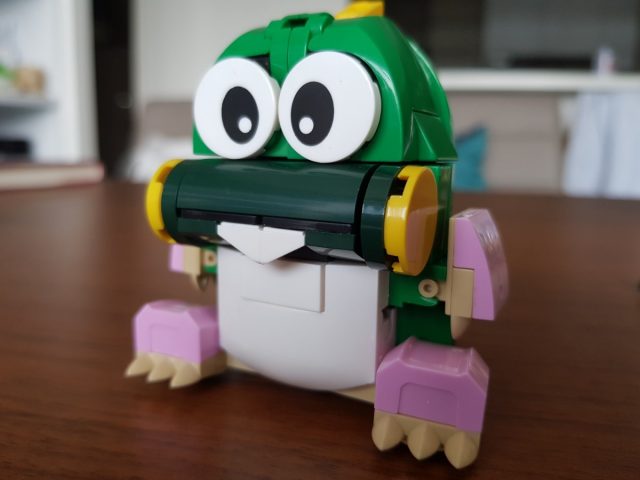 Put together I wouldn't say he is an exact copy of the original design but still maintains most of the silhouette that makes him recognisable.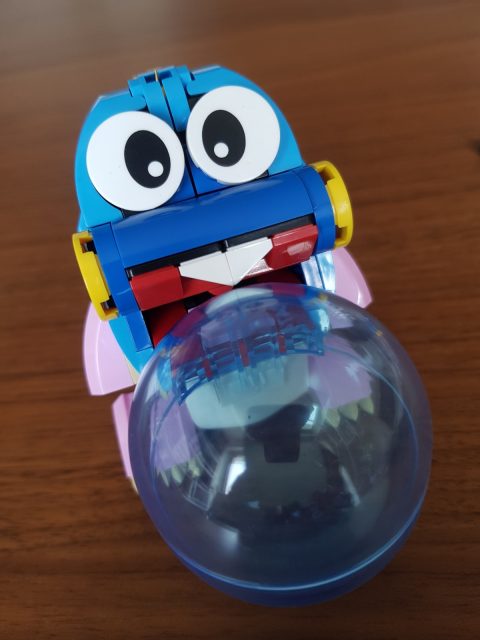 His brother, Bob, is no less cuter and he comes complete with a bubble as well!
In this set, Bob is the only dragon who is able to expand his jaw to blow a bubble. If you were wondering if these dragons were poseable by any chance, you'd probably be sorely disappointed as they are mostly fixed in this state.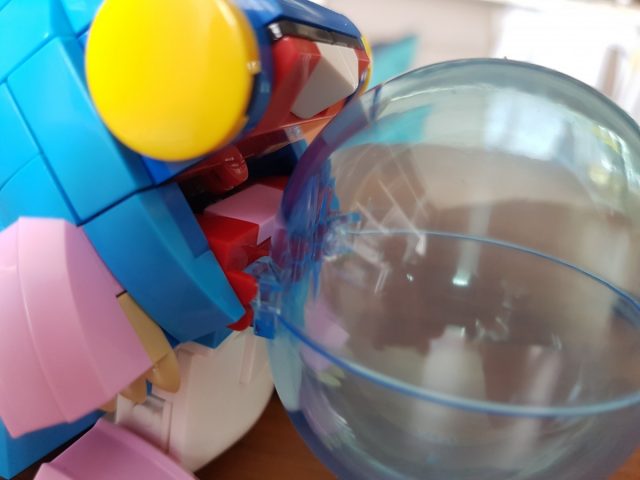 While Bob could do without the bubble any time, the lack of a jaw makes it odd for him to be displayed without the bubble in front of him.
If you're a Puzzle Bobble fan and would like to get hold of something that reminds from your youth, this is probably the set to consider purchasing. Depending on where this set is procured, it can be obtained for as little as S$10 before shipping, so why not?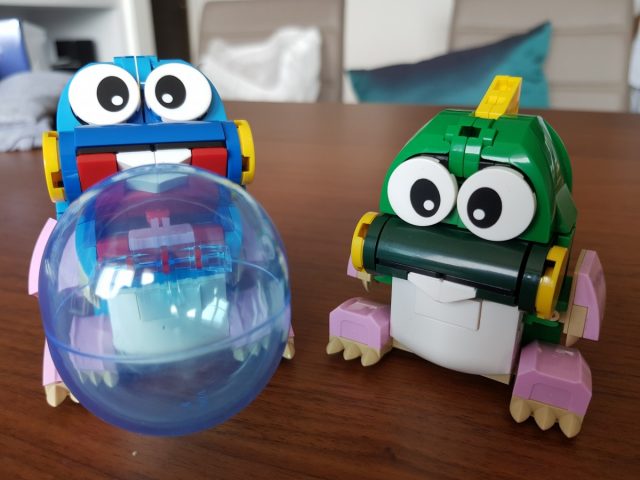 ---

Drop a Facebook comment below!