Ever since I got my hands on the official hardcover book for the "Alien Project" by the Arvo Brothers last year, I've been itching to obtain the 2000+ LEGO pieces required to build this beast of a Xenomorph, as inspired by H.R. Giger designs for the iconic… well, alien.
The Arvo Brothers, individually known as Ramon & Amador Alfaro Marcilla, are well known Lego MOC (My Own Creation) builders who come up with their own builds based on pop culture. They then release the instructions to the public, and anyone can get the instructions and build these new creations.
Instead of buying sets from Lego, sources such as BrickLink allow AFOLs (Adult Fan Of Lego) to buy required pieces for their own use. Alas, it proved too much of a challenge to obtain the said pieces from BrickLink, especially when some of the required pieces for this Alien set are very rare, and therefore, costly.
Fast forward to 2017 though, and a new China-based subsidiary of Lepin, Xingbao, has entered the market, to release "officially licensed" product designs, made by talented AFOLs CrowKillers and the Arvo Brothers.
We'll let that sink in.
Lepin, the folks who make copycat building block sets based on established Lego builds, has a subsidiary that is now releasing product designs based on official creations from well known AFOLs. There's no need to Bricklink to source for your own parts.
On the one hand, it probably made sense for the AFOLs to go with Xingbao, since they would get credit and presumably compensated for their designs. LEGO purists will argue that this move is blasphemy, but it's not like these AFOLs had much of a choice. Signing up beats rejecting the offer, only to have these one-of-a-kind designs be "stolen" and copied by another LEGO-clone company from China.
But on another level, these AFOLs are helping to legitimize Xingbao/Lepin, by giving them the association that these MOCs builds bring to, or used to just bring to Lego.
With this brilliant move, it's no longer about the quality of the bricks, but the potential of using any bricks to craft a masterpiece, in an off-the-shelf set. And if Xingbao continues on this track, they can target an established Lego demographic and not be seen as copycats, since Lego will never offer these in the first place.
This Xingbao set is a hefty one, coming in at 2020 pieces, and packed in numbered bags for ease of building by sections, including the base, torso, head, legs, arms and tail. The packaging has an embossed print of the Alien model, with a prism effect sheen. There's also a 203-page full colour instruction manual.
After spending several days on this, I can safely say that all the pieces from this set are on point, with no missing bricks at all. Or perhaps I was just lucky. But there really shouldn't be any worry of missing pieces, as Xingbao anticipated for this, by adding a whole bag of dedicated spare pieces for customers.
As for the quality and build of the pieces themselves, they aren't at the same level of quality as original LEGO pieces, but they are definitely one step closer, and a decent improvement over Lepin bricks.
There were no faulty or deformed pieces, and the bricks here are much cleaner (previous Lepin sets had machine grease on some pieces!). The brick fittings are good, and held together well. Upon completing the set, there was not one instance of any ill-fitting or loose bricks. The Alien figure held together well, despite being top heavy in design, with reliance on long thin legs as support.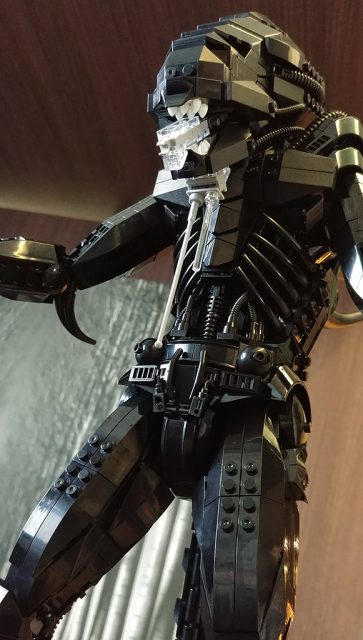 Is this an exact replica of the original design by the Arvo Brothers? No. Xingbao, along with input by the brothers, seem to have made a couple of tweaks/additions to the original design, which actually come across as a little odd and out of place.
One of these additions came in the form of a pair of stickers for the base of the model, one of which has the words "DEFORMATION" on it. Since these are stickers, it's optional to apply them. I decided to skip them for now, until I find out what they represent. My guess is that it's merely a nod to the fact that this whole set is a replica and not wholly original.
Alternatively, they could be some fine details from the Nostromo in the original Alien movie, and the Arvo Brothers decided to include it?
[UPDATE] We received an update from the Arvo Brothers about this, and it seems that this change was entirely by Xingbao.
"Thank you very much for your interest in our work.

The stickers were added by the Xingbao team. We were not involved in that choice but it seems to be just an ornament.

We really hope you enjoyed the building.

Best Regards,
Amador & Ramón"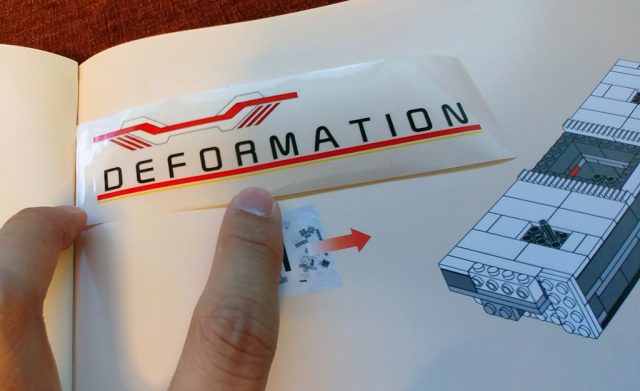 The other noticeable tweak is also on the base of the model, in the form of printed bricks. Again, I'm not quite sure what these represent, but it looks to be some form of air vents? My gripe is that they look a little out of place, due to the cartoony look to the design. There's three vents on each side of the base. Again, these can be easily swapped out with similar pieces on the back of the base, and have these details be fixed face down and out of sight, if a clean look for the white base is preferred.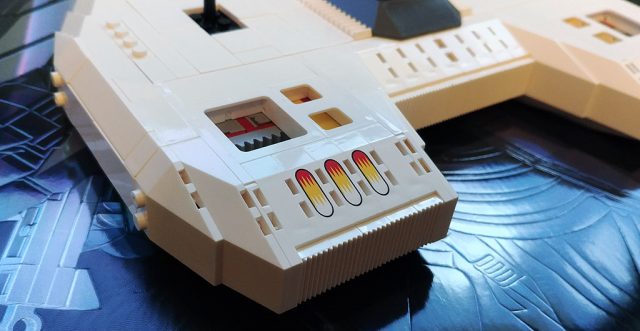 That's not all, as with the original Arvo Brothers design, the four dorsal tubes on the back of the Alien figure actually requires four rare LEGO pieces. To their credit, the brothers came up with an alternative to the dorsal tubes, which uses more common pieces. Xingbao actually included pieces for both options on their set, which is a nice touch. (To be fair, the original design is the clear choice).
If you're a huge Xenomorph fan, and don't have the budget to BrickLink the set with LEGO bricks, this is a clear choice. The price alone (starting at S$60) is already a winner. Plus, you get to support the AFOL designer directly. We're not sure how much of the product's sales actually goes towards the original designers, but since they have stated that they signed off on this we can only hope they have been properly compensated for their efforts, and fine work of art.
More please Xingbao.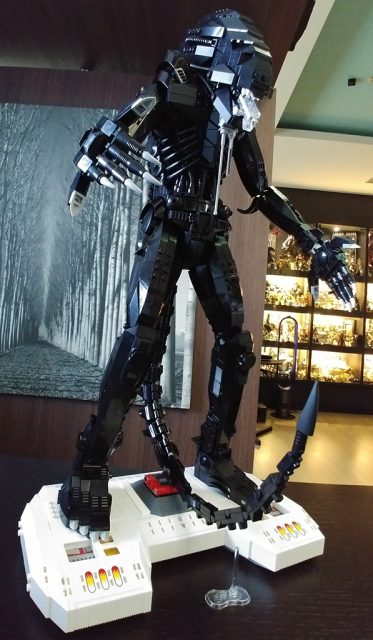 GEEK REVIEW SCORE
Aesthetics -

9/10

Build Quality -

8/10

Value -

9/10

Geek Satisfaction -

9/10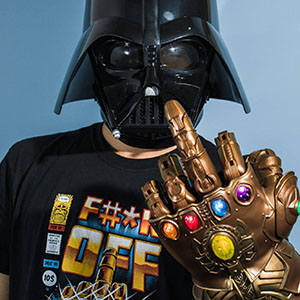 Yonk is a geek who is fortunate enough to have an equally geeky Star Wars fan for a wife, who owns a LEGO Millennium Falcon encased in a glass coffee table as their home's centre-piece.
---

Drop a Facebook comment below!
---