"Great, power's out, and a girl's trapped. I swear to God, if there's a Zombie around the next corner…"
The Uncharted series is probably one of the greatest action/adventure franchises out there and they were the jewel in the crown for the PS3. Now re-mastered for the PS4 they look and play even better than before.
For players who played the games on PS3 this new collection might not be all that enticing. What you get is a smoother game with some enhanced graphics and that is about it. However, die hard fans will probably get a kick from playing the games again at a higher resolution and frame rate.
Where this collection shines though is for the players who never had a PS3 and missed out on three amazing games. For them, this collection is a must have.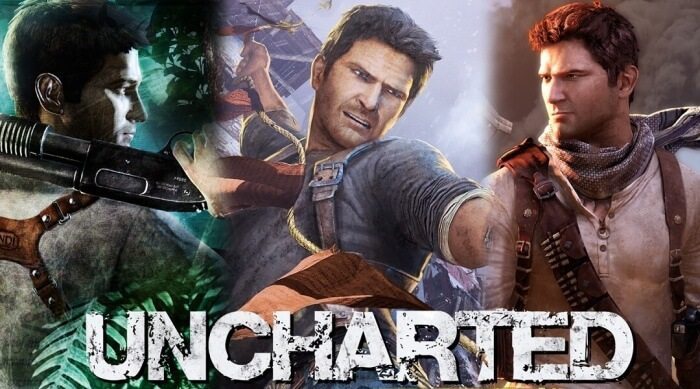 Uncharted: Drake's Fortune
A 400-year-old clue in the coffin of Sir Francis Drake sets Nathan Drake on an exploration for the fabled treasure of El Dorado, leading to the discovery of a forgotten island in the middle of the Pacific Ocean. The search turns deadly when Drake becomes stranded on the island and hunted by mercenaries. Outnumbered and outgunned, Drake and his companions must fight to survive as they begin to unravel the terrible secrets hidden on the Island.
The setting for Drake's Fortune is probably the best one out of the trilogy. A single location rather than the globe trotting antics of the sequels gives the game a more personal feeling and on the PS4 it looks mighty fine given that its now eight years old. The only other enhancements the game offers is a doubled frame rate and the removal of the terrible Sixaxis controls.
Considering these factors, Drake's Fortune is still a delight to play. The level design is fairly basic compared to the multi layered levels of the sequels but considering the location it works. The game manages to balance platforming, shooting, puzzle solving and exploring with ease. Enemies are still bullet sponges on the higher difficulty levels and there are a couple of frustrating encounters later on but nothing game breaking.
Overall Drake's Fortune is great for an eight year old game. It just doesn't feel old, in fact it put many new games to shame with its delightful story telling and game mechanics.

Uncharted 2: Among Thieves
After being tracked down by an old friend, Nathan Drake goes on a quest to find Marco Polo' lost fleet. However when things take an unexpected turn, Drake must rely on those closest to him in order to find the Chintomani Stone and stop it from falling into the hands of a feared mercenary leader.
Among Thieves looks wonderful on PS4 and could easily pass as a current gen game. It really is that good. From the war torn ruins of Nepal's streets to the beautiful snowy landscapes of the Himalayas this game is a looker with an insane amount of detail in the levels.
The level design of Among Thieves is amazing with each location having a more vertical presence. The hotel level where Drake is fighting a helicopter and the building begins to fall is still breathtaking and one of the games highlights. The game has more action set pieces than the previous game and each one tries to out do the other with spectacular results.
Among Thieves features a well written and paced story with some great dialogue and it never gets boring. The plot is whisked a long at breakneck speed and you will be begging for more by the time the credits roll. As with the first game, enemies are bullet sponges and a couple of the boss battles are patience testing.
Overall, Among Thieves is a masterclass sequel and an absolute must play for any serious gamer.

Uncharted 3: Drake's Deception
Nathan Drake is catapulted headlong into an adventure that takes him on a daring trek into the heart of the Arabian Desert in a search for the fabled "Atlantis of the Sands." He comes up against the occult treachery of a shadowy clandestine organization and its ruthless leader. When the terrible secrets of this lost city are unearthed, Drake's quest descends into a desperate bid for survival that strains the limits of his endurance and forces him to confront his deepest fears.
The third game in the series was decisive with fans. Some said it was brilliant and the best game yet. Others said the story was poor and bloated. It sits firmly in the middle. It's a great game but doesn't touch the greatness of Among Thieves.
It's a bigger more expansive game which delves into Drake's past and looks at his personal relationships over the course of the trilogy. The game holds its Hollywood ambitions clearly on its shoulders this time around. More elaborate cutscenes and the action set pieces are dialed up even more.
Drake's Deception again looks like it could be a PS4 game with wonderful locations and textures. The shimmering, wind blown sand effect is a beauty to behold. The game is the longest of the series and it does drag in certain sections. The rest of the mechanics are up to the usual high standards and of course enemies are bullet sponges. An Uncharted must have it seems.
Overall, Drake's Deception is the second best Uncharted game and should not be missed.

Extras
Unfortunately, The Nathan Drake Collection doesn't have much in the way of any bonus content. In fact certain features have been cut altogether such as the multiplayer modes and making of videos. It would have been nice to have these included to show how Naughty Dog made these wonderful games.
The bottom line is for those who have never played an Uncharted game this is a must have title to prime yourselves for Uncharted 4 next year. For those who have played before the notion of 60fps and upgraded graphics might be enough for a second look.
---
GEEK CULTURE GIVEAWAY!
[UPDATE 2 November 2015: Winner Announcement! Congratulations to Chua Wen Ru, Edward Lay, Zaven and Omar Khalid bin Yahya! You geeks won a set of Uncharted: The Nathan Drake Collection premiums each! Please check your email for prize collection details.]
We have 4 sets of Uncharted: The Nathan Drake Collection premiums to give away to 4 lucky fans in Singapore! Each set comprises of a telescope, compass and poster. Just what you need to go on your own adventures in real life.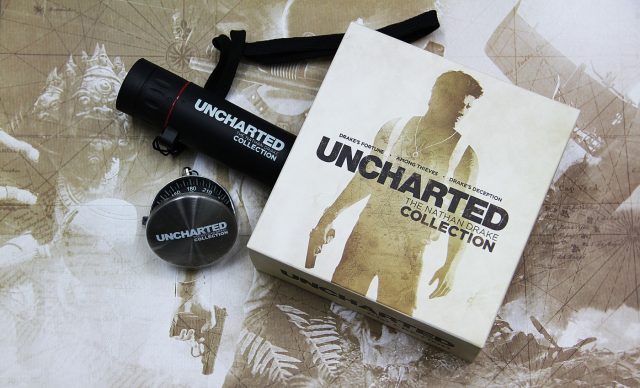 Here's how to win:
LIKE Geek Culture's Facebook page here ->
Tell us via the form below, which Uncharted game was your favourite and why.
Lastly, SHARE THIS POST and TAG a friend (or more) who would appreciate this giveaway too! ->
We will pick 4 entries at random!
The contest is open to all who are currently residing in Singapore, and closes on 31 October 2015 @ 23:59hrs. Winners will be announced right here on 2 November 2015 and contacted via email.
[GIVEAWAY HAS CLOSED]
Disclaimer: We will only be using the above information for the purpose of contacting winners.
GEEK REVIEW SCORE
Summary
An absolute fantastic collection of games that have aged incredibly well. These new remasters are wonderful to look at and are silky smooth to play. In fact they put most newer games to shame.
Overall
9.5/10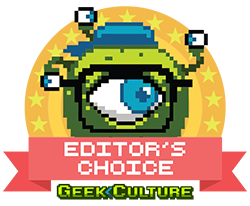 Gameplay -

9/10

Story -

10/10

Presentation -

10/10

Value -

9/10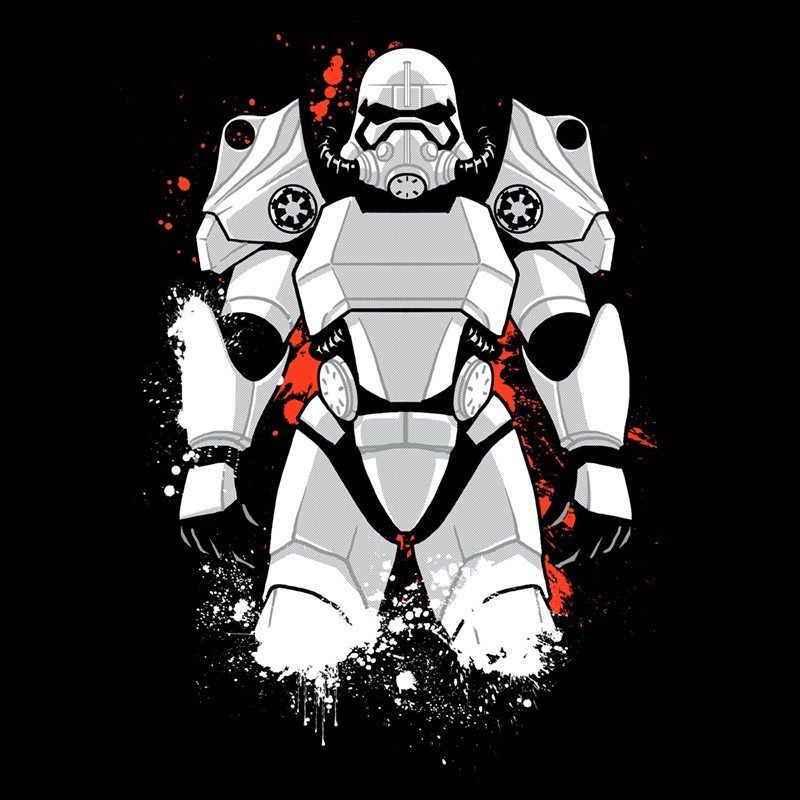 Dirty8 can usually be found watching Criterion Collection blu-ray's at most points of the day or playing Battlefield 1. Sometimes both at the same time. He has a psychotic love for first person shooters, alcohol and cats. Meow! The only RPG's he likes are the ones in Battlefield. He won't admit it, but he's an trophy whore and secretly wanted to be a member of the Beastie Boys.
---

Drop a Facebook comment below!