(This is a spoiler free review)
In the world of episodic gaming, Telltale games have carved out the lion's share of the landscape. It also has to be said that by and large their offerings are strong of standard and are nothing to thumb noses at. But they command a lot of real estate.
It then has to be said that in such a world dominated by a landscape of properties as diverse as Game of Thrones, The Walking Dead, Borderlands and Minecraft, it is amazing that little indie developer Dontnod has come up with a completely fresh take on episodic gaming with Life is Strange, far removed in style or approach from anything Telltale has done.
Equal parts The Butterfly Effect, Veronica Mars, Twin Peaks and Blue is the Warmest Colour run through a heavy Cameron Crowe filter, LIS follows the rekindled friendship of Max Caulfield (girl) and Chloe Price, after Max's return to their old hometown of Arcadia Bay, to study photography at the local college under the tutelage of an esteemed pop cultural photographer Mark Jefferson.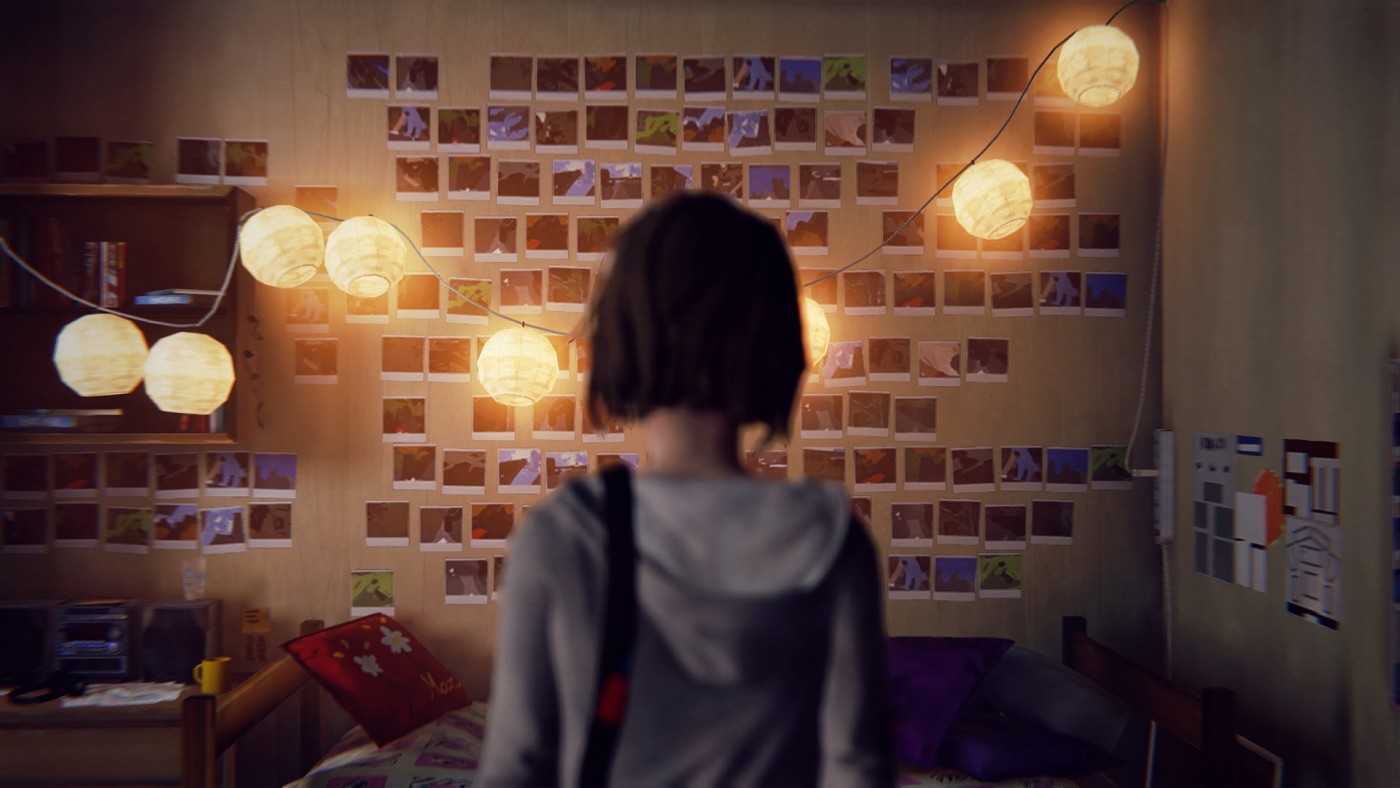 Within the larger underpinnings of a case regarding the disappearance of a local girl Rachel Amber, and Chloe's stubborn resilience to wage a one woman campaign to find her, Life is Strange quickly draws us into the world and psyche of an insecure, yet compassionate teenage girl, at once making new friends and revisiting older acquaintances, while she narrates a warm internal monologue about her own inadequacies and struggles.
Playing Max Caulfield and Life is Strange in general involves quickly realising that this game is not about turning you into a complete bad ass, but instead bringing you into the beauty and quiet moments of small town minutiae. And placing you firmly in the mind of a girl still finding her way in the hierarchy of a new school with all the scandal , hijinks and cut throat machinations of social media politics among the zeitgeist of what it means to be a teenager in the now. While the dialogue at times can sound hackneyed, LIS generally has set a certain stylistic tone that's is all at once intoxicating and homely. Think teenage girl simulator meets rustic sea town vacation in a game.
As we play Max, loner by way of art impresario, it is impressive how beautiful parts of Life is Strange may be, and how the game encourages us to find the little moments of captured beauty by introducing a photographic mini game where Max spots something camera worthy and snap shots them for posterity. As a protagonist, Max is charming and hard to dislike, and in her simultaneous affectation and critique of Arcadia Bay, you find yourself also starting to fall into comfort with the world of LIS.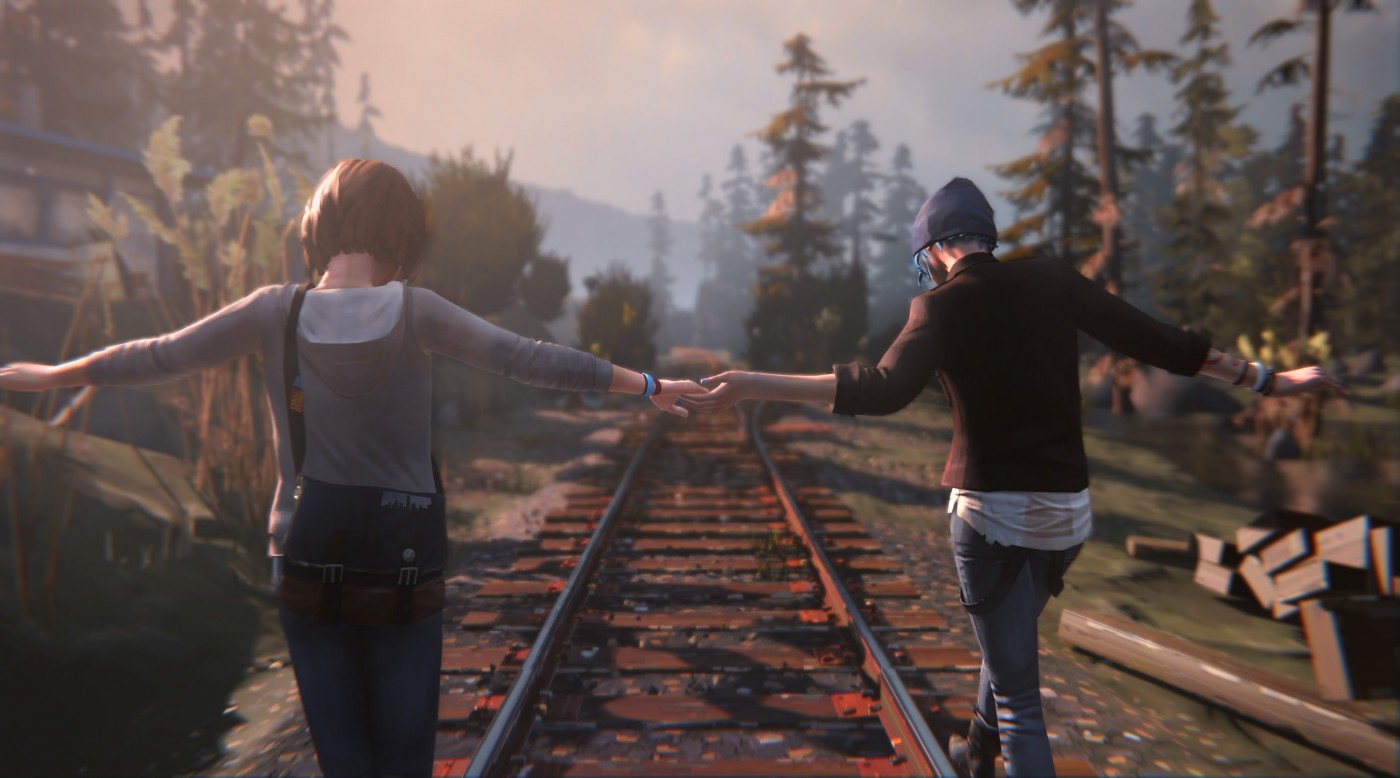 Life is Strange isn't beyond being able to let you dwell in the moment of waking up in your dorm with the mp3 player running, while you just soak in the atmosphere while looking up at the ceiling. In fact there are many moments like that which absolutely kill any time management you might have had in the game. The music pairing, especially in the early episodes, for scenes is flawless, melding indie sensibilities and youthful exuberance in quiet confidence.
Oh yeah. That's before I tell you a sequence of tragic issues happen and Max develops the ability to manipulate small pockets of time. In this grand watercolour painting of suburban bliss and a missing person's mystery, Max develops the power to rewind time, make different choices and manipulate certain situations and dialogue to move and change the trajectory of events.
But it is to the credit of the developers that this power is never made overbearing or overpowering. Max can only do so much. And it is in this jostling and coming to terms with what she can do, and can not do, that underpins a great deal of why Life is Strange's episode progression gets more and more compelling. Here at Geek Culture, we believe Life is Strange is now amazing the less you know going into it.
That is not to say that Life is Strange doesn't have a relevance to contemporary issues, they bravely tackle heavy hitting subjects ranging from teenage bullying, assisted suicide, depression and drugs in youth culture.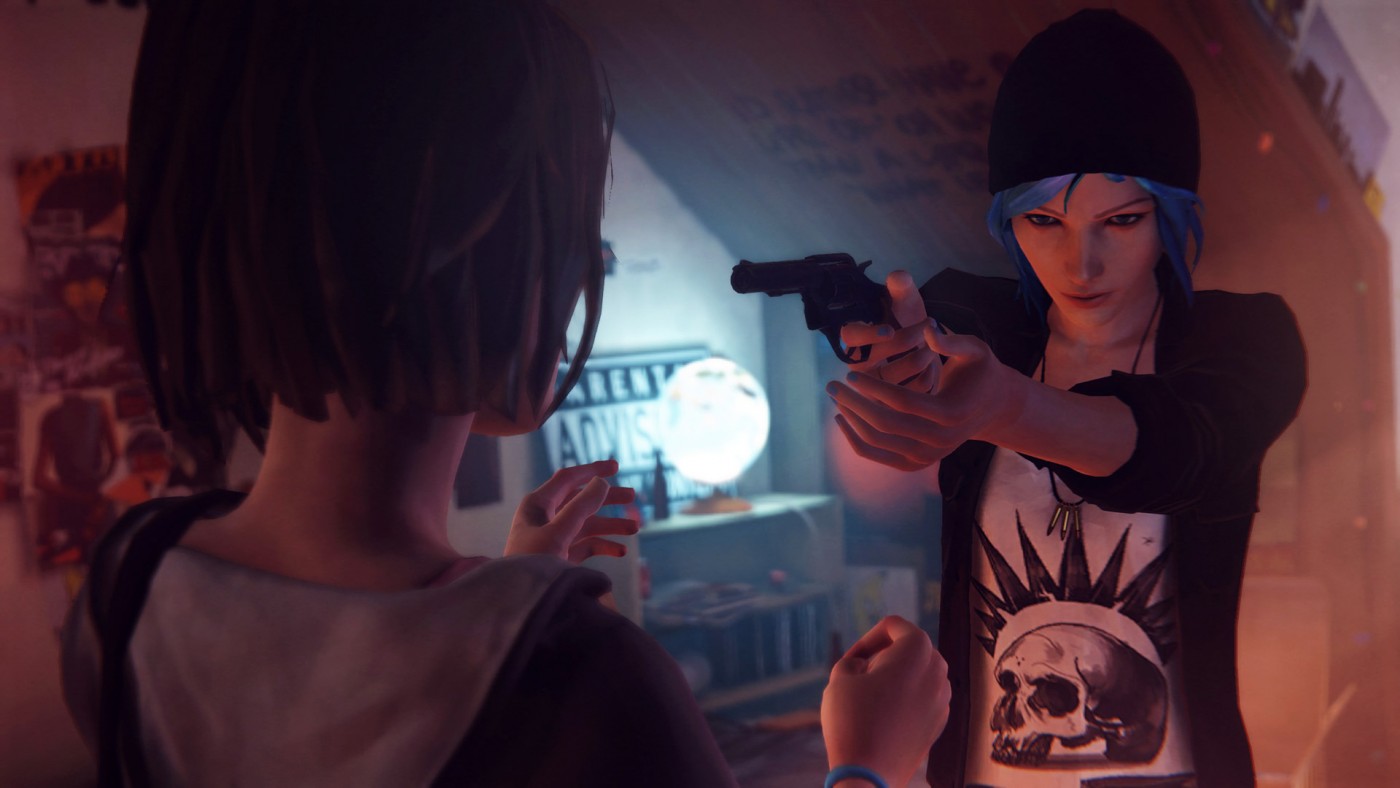 Ultimately though this is a story of a love, or a friendship, or something in between two timeless archetypes that most of us have encountered in our lives, and have at some stage, lost and lamented forever after.
But in the moments between when we first found that love, and when it finally passed, that sweet spot on the middle, the intoxicating reminiscence, that's where Life is Strange comes from.
While the ending is not pitch perfect, it's the journey that the series takes you on that is altogether beautiful and not to often seen in tone in the current world of episodic adventure gaming.
GEEK REVIEW SCORE
Summary
Come for the time manipulation, but stay for the characters and Arcadia Bay. While Life is Strange is in no way perfect, a lot of what it does here is completely original in tone and style, and anyone with a remotely sentimental bent will not be able to help falling for its charms, and feeling completely lost when it's all ended.
Overall
9/10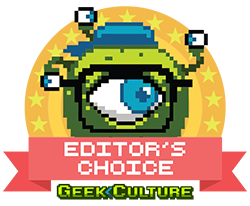 Gameplay -

8/10

Story -

9/10

Presentation -

10/10

Value -

9/10
Mao is a tired remnant of the nineties slacker scene. Too intelligent for the grind, too lazy for real work and too romantic to give in to mediocrity, he pines after an old flame across the sea, while sharing his opinion on the counterweight continent with anyone who will listen. A straight man, he is ultimately doomed.