These days, smartphones – the most premium of the lot, at least – seem to be able to ape the image-taking capabilities of most digital cameras relatively well. And though these smartphones ultimately still fall short compared to their more traditional counterparts, the fact remains that they pack enough megapixels and post-processing power to be able to serve as handy everyday cameras.
But what if you pack in the same amount of control you'd see in a standard digital mirrorless camera? Would it make all the difference? That's the sort of question one might ask when considering to add something like the Sony Xperia 5 II to their arsenal.
While the main focus of this phone is its ability to provide users with control over their images similar to that of a standard Sony camera, there is no denying that Sony also spent time making the Xperia 5 II a gorgeous unit in and of itself. It sports a sleek and understated design that is accentuated by a slender profile, measuring just 158 by 68 by 8mm (6.22 by 2.68 by 0.31 inches), and weighing just 163 grams (5.75 ounces). The metallic blue case is complemented nicely by a classy gloss finish which gives it a premium look and feel befitting of its S$1,349 price tag.
With its slim form factor, the Xperia 5 II can fit into just about any pocket without bulging out of one's pants or bag too much as a result, which is always nice if you prefer traveling light. However, like many other typical smartphones of recent years, the length might make it a tad too tall for most back pockets, threatening to drop out at a wrong move.
Also, for all its slimness, the Xperia 5 II also suffers from today's smartphone problem of an awkwardly huge camera bump, which again would prompt one to get a cover to avoid any damage to the star of the show: the camera (more on that later). It doesn't help that the phone's glossy casing is a tad too smooth for our tastes, and often ended up threatening to slip out of our hands if we weren't careful.
Going around the edges of the device, the Xperia 5 II sports a Dual SIM tray on the left or right edge?, which seems fairly standard and unassuming. The presence of a headphone jack is a breath of fresh air in contrast to the bevvy of smartphones today that don't have one, which, of course, is always great to have. Still, one design quirk is with the physical button layout, that are placed along the right edge of the device when you hold it vertically. Rotate the phone as if you were to snap a horizontal photo, and all four buttons will now be on the top edge of the phone. There is a volume button; a lock button which also serves as a fingerprint sensor; a dedicated Google Assistant button; as well as a dedicated shutter button.
From our time with the Xperia 5 II, it certainly felt very impractical to have so many buttons on the right side of the device, and about half of them did feel quite redundant and actually got in the way. This is especially true with the latter two buttons, which seemed to clash quite a lot when trying to take pictures or whip up Google Assistant itself. These two buttons, located so close together, seemed to constantly battle for our finger's attention, and more often than not, we'd end up pressing the wrong one, conjuring the wrong app or function as a result.
Despite its awkward design, the Sony Xperia 5 II is still a gorgeous machine under the hood. Its 6.1-inch display is graced with a beautiful 21:9 (2520 x 1080) OLED screen, which provides users with more screen real estate than expected. The kicker here is that it comes with a slick and smooth 120Hz refresh rate, which is always great to look at regardless of whether you're just scrolling through apps, or playing games on this device.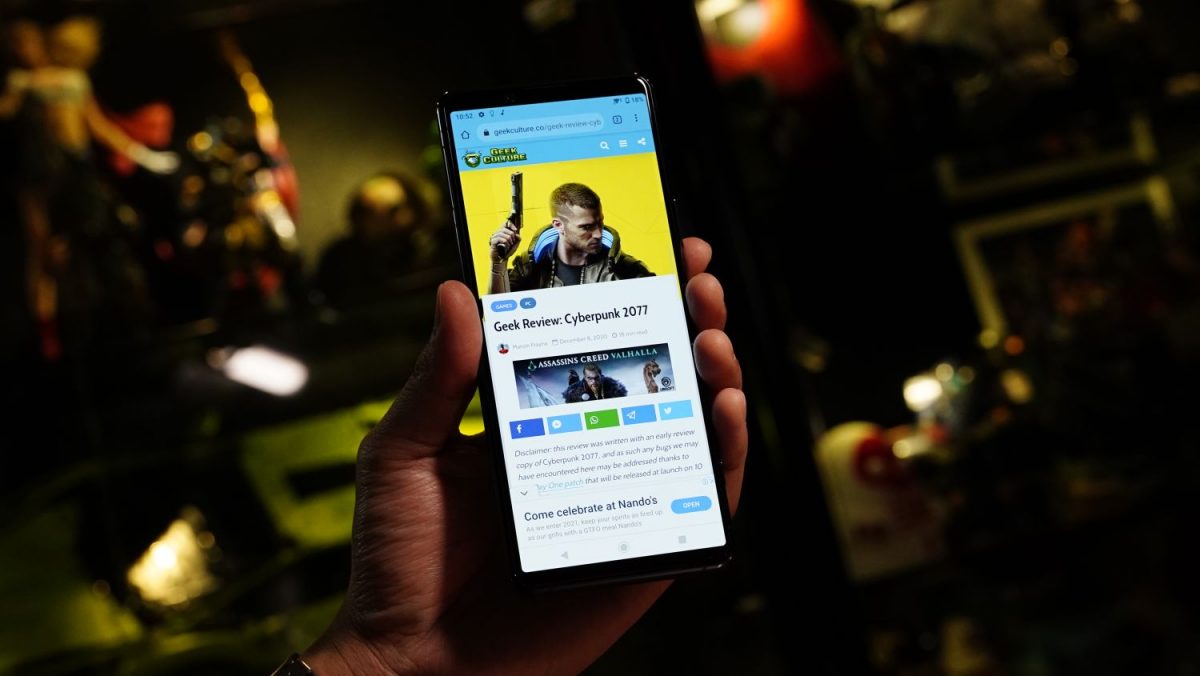 One point of contention here, however, is the fact that the front camera and speaker are situated on a bump above the display. While it doesn't get in the way of your visuals, it does make the phone look a little chunkier than its slim form factor suggests. Still, Sony has done quite an impressive job at keeping the Xperia 5 II's display looking clean and organised.
Regardless, using the Xperia 5 II feels like an absolute breeze, especially when playing games such as Asphalt 9 or League of Legends: Wild Rift. This is thanks to the top-of-the-line Qualcomm Snapdragon 865 processor, which, when coupled with 8GB RAM and the 120Hz display, is actually comparable to the likes of the Samsung Galaxy Note 20 Ultra, Huawei Mate 40 Pro or Apple's iPhone 12 Pro Max in terms of sheer performance. That's quite impressive given how Sony's smartphones haven't gotten quite the same amount of clout compared to its more "conventional" flagship counterparts.
The Xperia 5 II utilises a triple lens rear camera: 12-megapixel wide, 12-megapixel telephoto, and 12-megapixel ultrawide (with an 8-megapixel front camera, by extension). Surprisingly, it doesn't pack quite a lot of megapixels despite being a camera-focused phone, but Sony's intent has been made clear here; there's definitely more to a good camera system than the sheer volume of megapixels on a camera's sensor.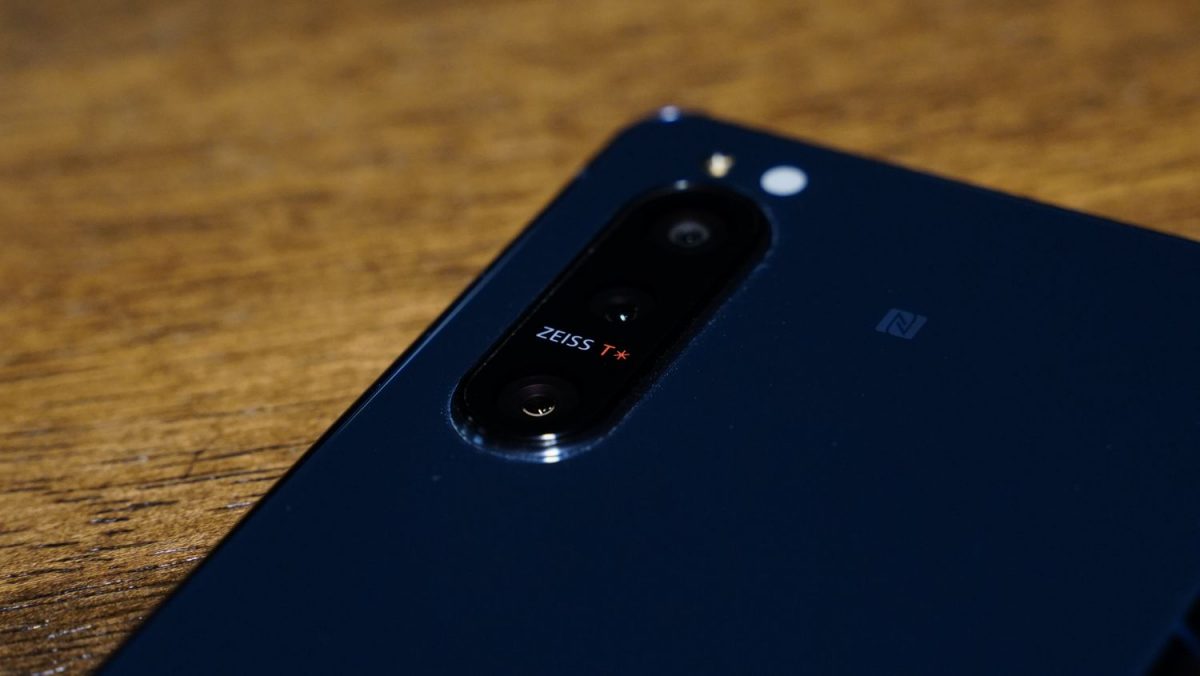 In general, the Xperia 5 II takes superb images with almost-instant processing after pressing the shutter. The colour on images is sharp and dynamic range really good, and almost literally can be posted up on social media without much tweaking. Such is the power of Sony's sensors on a device such as this.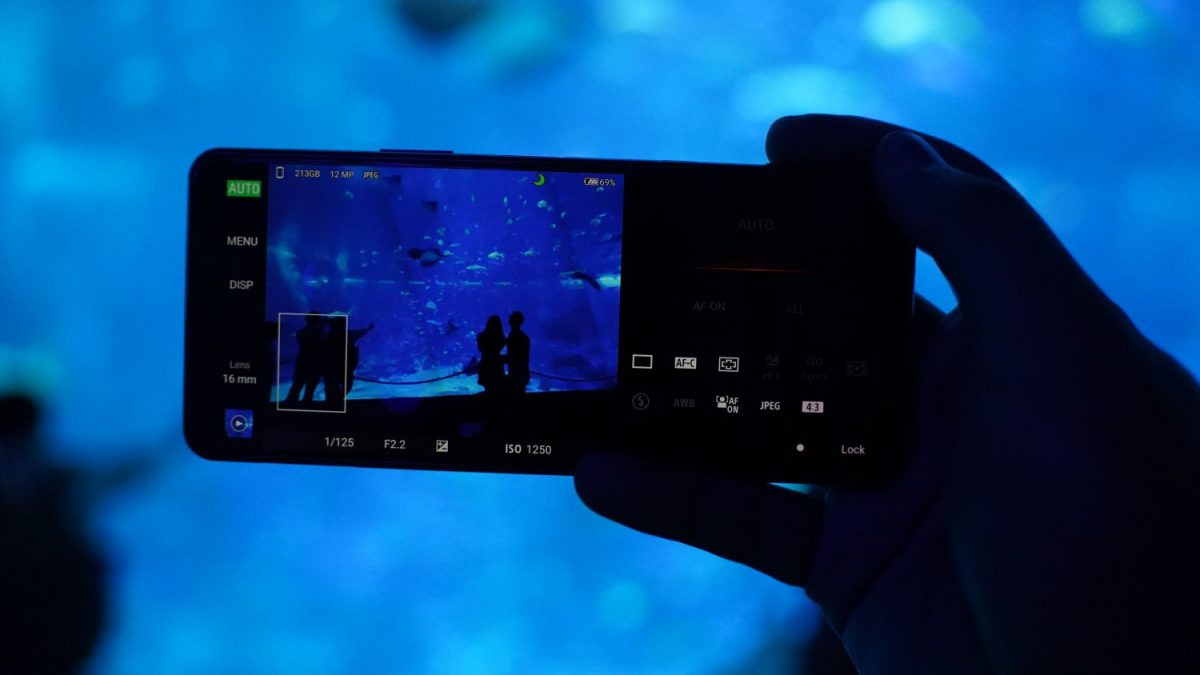 Using the in-built Photography Pro app, which essentially turns the Xperia 5 II into a Sony Alpha-lite, gives users so much more freedom to control their subject's exposure and change up their shooting style, as if they were using a mirrorless digital camera. While most flagship smartphones these days have an exposure mode with which to give users that much more control, the one that the Xperia 5 II is a literal app that gives even more utility and range of options that could possibly make these competitors sweat.
However, our impressions taper off a little when it comes to low-light performance. Sadly, the Xperia 5 II's post-processing for dark environments tends to end up in grainy images, something that other smartphones have managed to tiptoe around relatively well. Don't get us wrong; the low-light images are certainly still usable, but the trained eye will be able to make out the unsavoury grain effects on the images, which is, of course, unfortunate.
We imagine the user experience on the camera will be much more smooth had Sony shifted the Google Assistant button to the left edge of the phone, or just done away with it completely, as we found ourselves accidentally activating Google Assistant when we really just wanted to snap a photo, resulting in some missed moments unfortunately.
The Sony Xperia 5 II has a 4,000mAh battery life, which holds up very well despite its supercharged specs. From our experience, this is enough to get through a full day of intense use, such as shooting, gaming, or typically a combination of both, even while using the 120Hz refresh rate option, which is known to be a battery-guzzler. This will no doubt please most power users who are on their phones a lot.
And despite its rather premium (and dare we say fragile-looking) design, it actually comes with an IP68 water- and dust-resistant rating, which makes it more durable than it looks. Just make sure to get a case for it, as it, as it is, is still as slippery as a wet soap bar.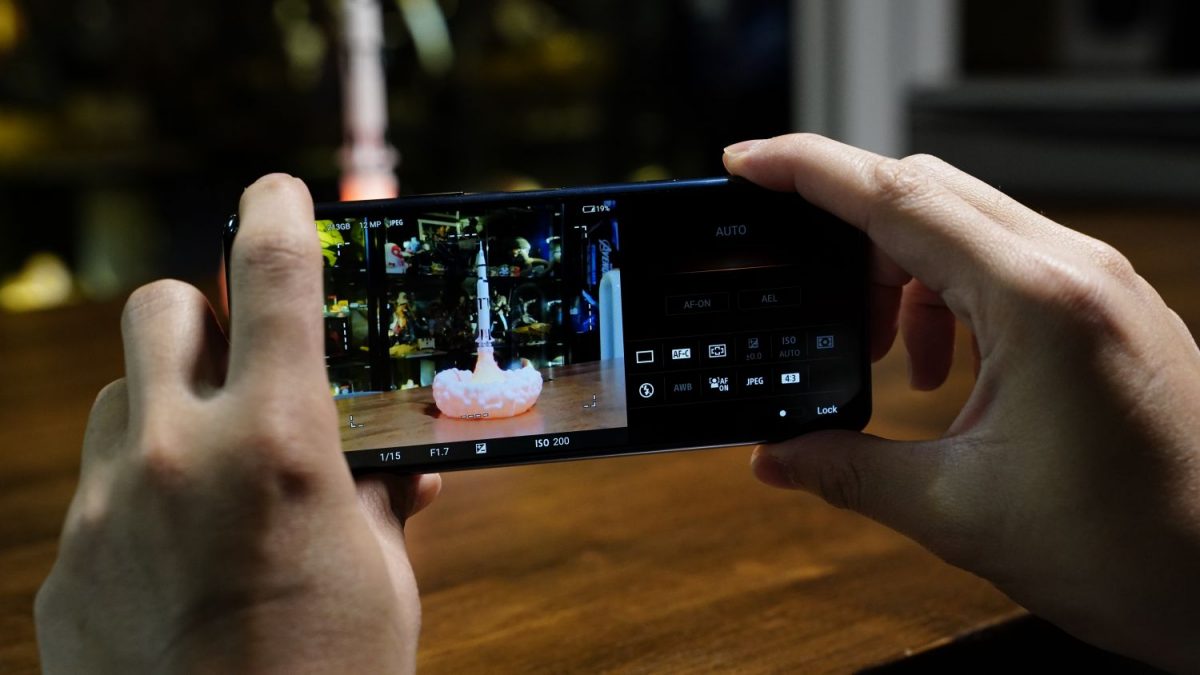 Ultimately, the Sony Xperia 5 II is something of a specialist's smartphone. If you're a photographer (specifically, a Sony Alpha user at that), then this is practically tailor-made for you as it comes with a ton of handy and familiar features that makes it feel as if you've been using it for ages. It's also a great option if you want a superb mobile gaming device, thanks to its powerful chipset and buttery-smooth 120Hz refresh rate.
But as awesome as a smartphone it is, the Xperia 5 II's overall quality is marred by a few bizarre design choices made by Sony, most prominently that of the awkward four-button setup on just the right edge of the device, especially since it is not necessary to have them all lined up on one side, and can be split onto two edges.
Overall, the S$1,349 price point on this device may seem too much for most folks, but then again, make of it what you will, as Sony still managed to tick all the boxes out of what makes a solid, if not great, smartphone of 2020.
GEEK REVIEW SCORE
Summary
The Sony Xperia 5 II feels tailor-made for photographers with its dogged dedication to provide the user with unprecedented amounts of control not really seen in smartphones, even today. But for all its bells and whistles on the camera side of things, it seems to be lacking a smattering of other features that would make it genuine competition against flagship models of 2020.
Aesthetics -

9/10

Build Quality -

7.5/10

Performance -

8.5/10

Value -

7.5/10

Geek Satisfaction -

8/10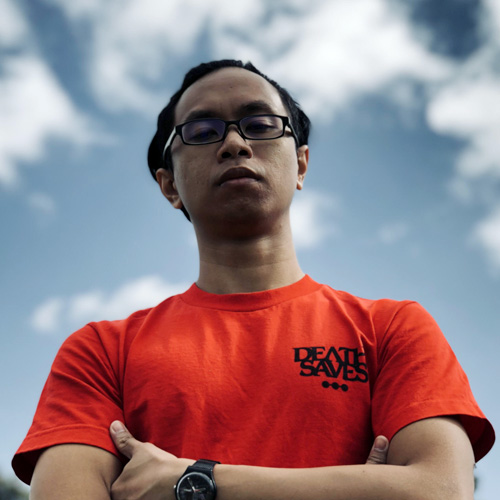 Marion has a serious RPG addiction. Sometimes it bleeds into real life; he forgets to sleep because he thinks he has a Witcher's body clock. Forgive him in advance if he suddenly blurts out terms such as "Mind Flayer" and "Magic Missile", because never once does he stop thinking about his next Dungeons & Dragons game.
---

Drop a Facebook comment below!