For a while, there were only two names to beat in the smartphone market: Samsung and Apple. These two industry veterans and tech juggernauts continuously came up with premium flagship models that have bagged them a huge following, until Huawei emerged from mediocrity and disrupted that equilibrium, rolling out new photography and user features that impressed and resonated with users. All was looking very well for the brand, until it received a product and 5G wireless network ban from the US government in 2019, which saw the removal of the Google Play Store from all its devices moving forward.
And while that's not within Huawei's control, there's no denying the impact it has brought. Huawei devices became plagued by the lack of convenience and easy app access, but it's hardly a bad pick – in fact, its build quality, performance, and photography prowess are all rather top-notch. The unfortunate trade-off is a huge pity, and it continues to be so with their latest smartphone, the Huawei Mate 40 Pro.
To give the company credit where it's due, Huawei's app store, AppGallery, has certainly made strides since the ban hammer. It now boasts more variety and alternatives to household name services, with built-in apps such as Phone Clone and APKPure allowing for a little circumvention around the rules. Where the former lets you copy everything from your old phone, regardless of whether it's operating on Android or iOS, the latter gives access to APK files. Essentially, you'll be able to use Facebook, Twitter, Instagram, Spotify, TikTok, and Telegram, but secure apps, like banking ones, as well as those from Google-owned services, including YouTube, remain out of reach. For Huawei users in Singapore, do take note that the official TraceTogether app won't be available till early 2021, so that's a point of consideration.
Despite the progress, the availability of content still pales a lot in comparison to the Google Play Store, which brings up the second stumbling block: price. Local pricing has yet to be announced, yet a look at its counterparts reveals that it costs about the same as the base iPhone 12 Pro Max build, or the highest-storage Samsung Galaxy S20 Plus. Coupled with the software limitations, Huawei's newest member certainly takes a cut in the appeal factor.
A true shame that is, because the phone is a class-leading performer in most aspects. Design-wise, it's a stunner, sporting a sleek silver shell that exudes an iridescent sheen, and a four-camera set-up housed within a circular donut. The round silhouette is a nice change of pace from the standard square layout, and makes for a nifty homage to its predecessor. Being made out of glass, however, means that the surface is very much susceptible to fingerprints, so some cleaning and maintenance is bound to be in order.
On the right side of the aluminium frame are the red-tinted power button and volume rocker, the latter of which was swapped out for an on-screen volume gesture on the Mate 30 Pro. The bottom is where the USB-C port lies without an accompanying 3.5mm jack, so fans of wired audio will have to use a converter, USB-C headphones, or Bluetooth. It's a bit of an inconvenience, but not enough to be a deal breaker.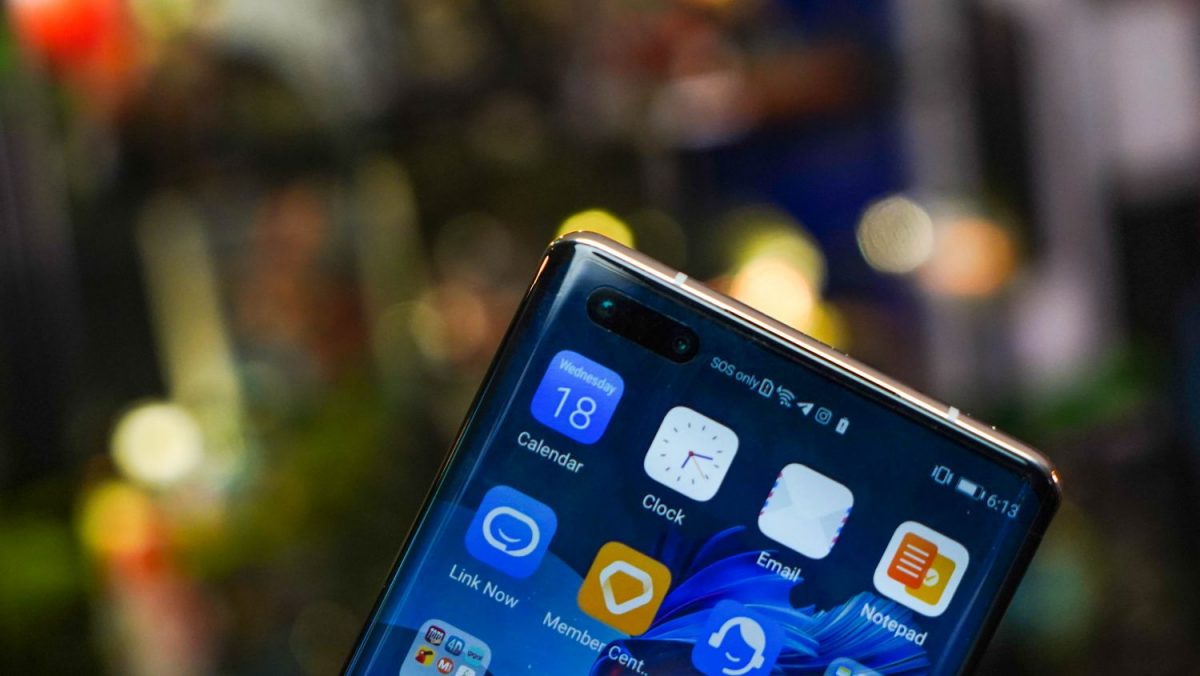 Flip to the front, and a pill-shaped notch can be found sitting at the top-left corner. While it doesn't really take up much estate, it can be a little distracting at times, especially since it eats into viewable content. There is, fortunately, an option under the settings tab that hides the cut-out with a black status bar, though users will have to get used to the latter being thicker than usual. Alternatively, activating Dark Mode sees the notch blending into the inky black hues, which makes it a viable workaround as well.
In the hand, the Mate 40 Pro rests comfortably well despite its larger, thicker build. It measures 162.9 x 75.5 x 9.1 mm and weighs 212g, but doesn't feel particularly cumbersome due to its curved-edged display meeting nicely with the rear curvature. Once again, the screen is a hit-or-miss; some may appreciate the increased viewing area, while others will have to grow accustomed to accidental brushes and wrapped content at the sides.
Either way, there's no denying the appeal of its display. The 6.76-inch OLED gem boasts a FHD+ resolution (2772 x 1344px) that brings out the sharpness, colour contrast, and vibrancy of images. Watching the official animated trailer of Supergiant Games' Hades yielded bright colours, strong blacks, and crisp detail, from the embers of Asphodel to the fine strands of Zagreus' hair. The experience is further enhanced with the phone's high brightness levels that allow users to continue viewing content under the glare of sunlight.
There's a catch, though. In the current market where refresh rates act as badges of honour, the Mate 40 Pro taps out at 90Hz, which is lower than the industry standard for premium flagships at 120Hz or 144 Hz. The difference isn't really noticeable, as users will still be able to enjoy their mobile gaming and video-watching sessions with no discernable lag or drop in gameplay smoothness and performance, but it's a point to note for the more seasoned gamers.
The crown jewel of Huawei's phones has always been photography, and with good reason – the brand's collaboration with Leica never fails to deliver each time. With the Mate 40 Pro, the camera array gets an overall upgrade, sporting a 50-megapixel f/1.9 main snapper that swaps out the standard RGB sensor for RYYB (red, yellow, yellow, blue) to take in more light. This is accompanied by a 20-megapixel f/1.8 ultra-wide camera and a 12-megapixel f/3.4 periscopic telephoto, alongside a laser depth sensor to enhance special effects and AR apps or filters. For the photography buffs, our 2020 Flagship Phone Shootout pits the Mate 40 Pro against the iPhone 12 Pro Max and Samsung Galaxy Note 20 Ultra, so do check it out if side-by-side comparisons are more your thing.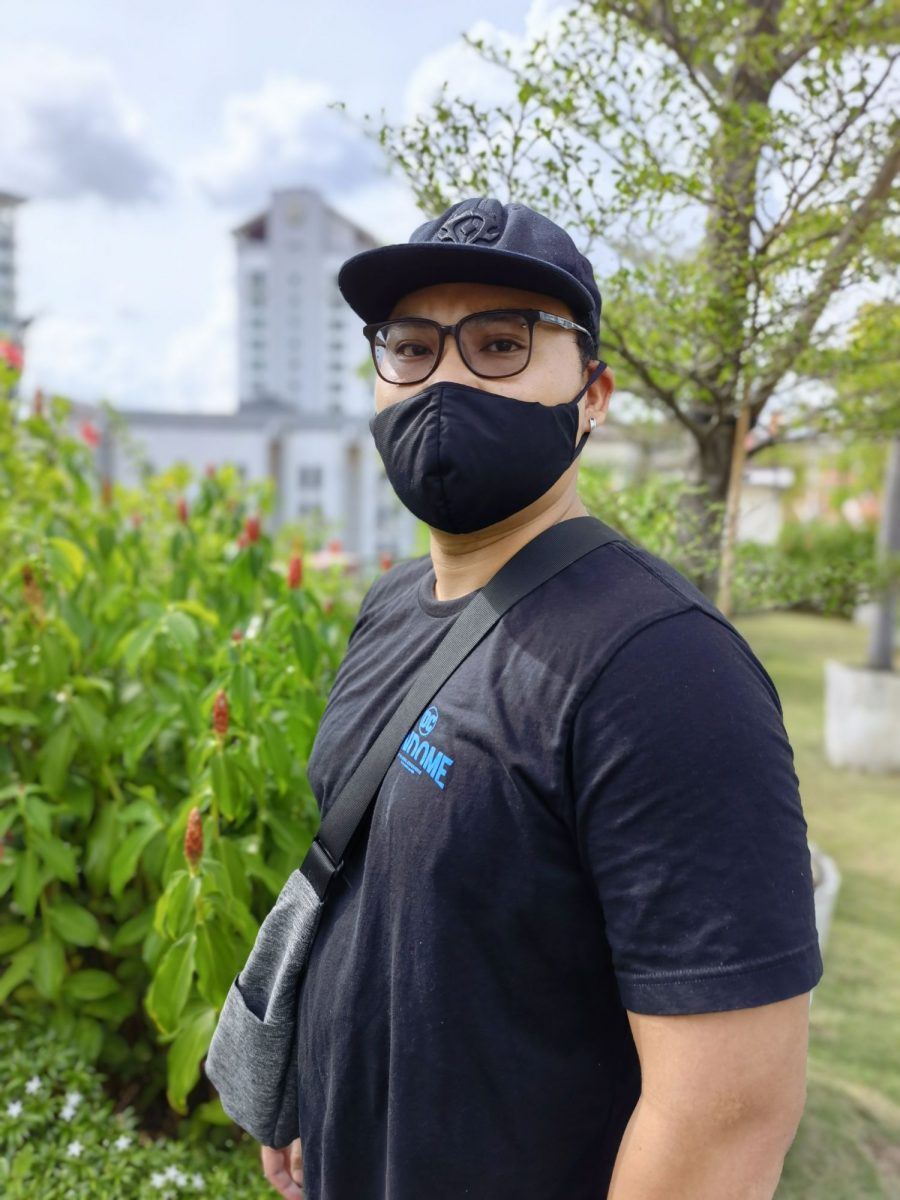 When taken for a spin, the phone excelled in pretty much every aspect, from portraits to close-ups and wide shots. Images on portrait mode turned out great, with even tones, natural colour, clear subject extraction, and a high dynamic range. The depth-of-field is noticeably shallower here, but the balancing of highlights and shadows gives a less over-the-top bokeh for a more organic look.
The same treatment applies to close-up subjects – the bokeh isn't the smoothest, and the silhouettes of background subjects aren't sufficiently blurred out. But the sharp detail and well-balanced colour contrast more than makes up for it, allowing the main subject to stand out naturally. Do take note that a focus fall-off from the centre might occasionally take place, resulting in the blurring of areas surrounding the main subject.
Where wide shots were concerned, the Mate 40 Pro was observed to produce slightly washed-out tints, which dialed down the vibrancy of brighter colours. As expected, its prowess at detail retention remains undisputed, with no fuzziness or noise detected at default zoom.
In fact, the camera held up impressively well even at 5x optical zoom. While noise is inevitable, images still turned out to be nothing short of acceptable – and at night time to boot. Indeed, Huawei's domain continues to be in night photography, with standard shots yielding sharp details, balanced hues, and flat, strong blacks, though light flares tended to be more harsh.
The 13-megapixel f/2.4 ultra-wide front camera is no slouch, either. Coupled with a time-of-flight (ToF) sensor, it's designed to produce selfies that boast great colour and contrast, as well as a clear distinction between the foreground and background. The addition of an ultra-wide lens also means users will be able to include more content into their shots – a feature that isn't quite available on most models.
All of that doesn't spell the end of photography on the Mate 40 Pro. There are a host of other fun modes to explore as well, such as the Moon Mode, which allows users to snap pictures of the, well, moon with a 50x zoom; the Dual View, which lets recording on both the front and back cameras simultaneously; and Light Painting, where one can combine shutter speed snaps and the AI optimisation feature to create artistic shots in the dark.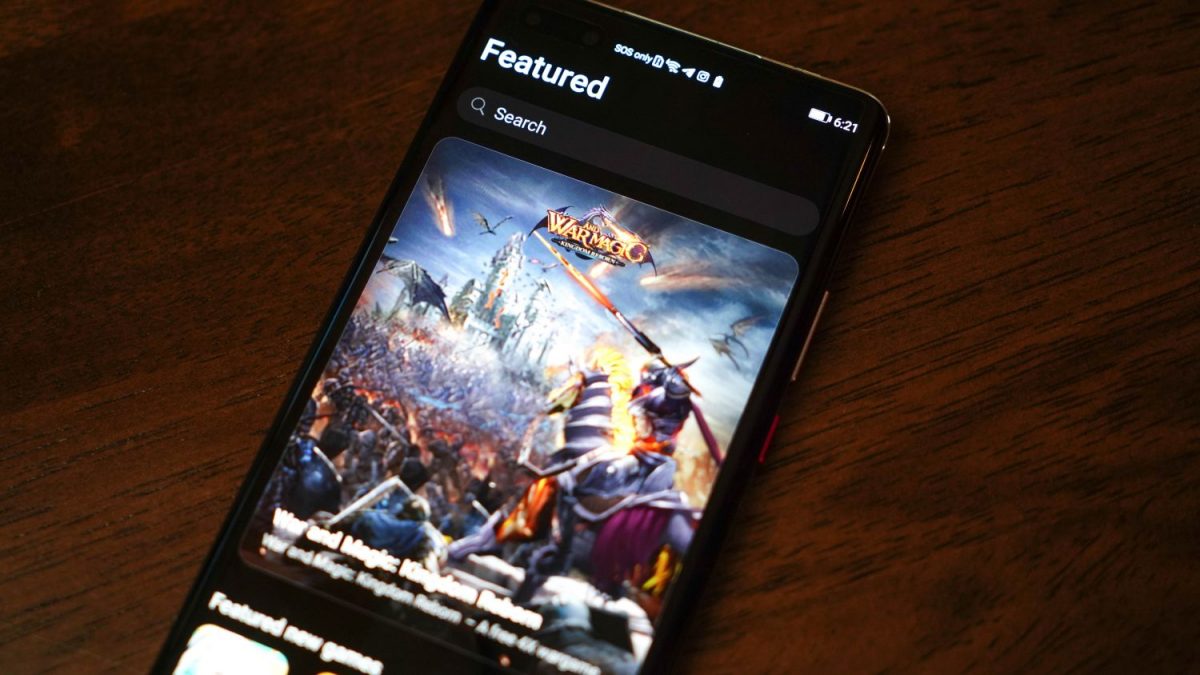 Outside of photography, the phone's excellent performance continues. Armed with the newest Kirin 9000 chipset, 8 GB RAM, and 256 GB storage estate, it's able to handle day-to-day tasks efficiently with hardly any lag. Running power-intensive apps and games did little to slow the Mate 40 Pro down, and its resistance to overheating proved to be a pleasant and welcome surprise. The lack of software in the AppGallery makes it difficult to really gauge its full potential, but the device seems to be more than capable of pulling its own weight.
What's also impressive is the phone's battery life and charging capabilities. At 4,400mAh, Huawei's newest device is pretty on-par with its competitors, yet its endurance is built better than average, offering users more than 10 hours of use on a single charge. When hooked to its 66W charger, a fully-drained Mate 40 Pro can reach around 85 percent charge in around 45 minutes, which is around the average mark. For those in favour of going cordless, there's the 50W wireless charging option – the fastest one for smartphones to date – too, though users will need one of the brand's proprietary chargers.
Is the Huawei Mate 40 Pro a good phone? Yes, it is. Does it impress beyond expectations? Yes, it does. Does it come highly recommended? No, unless you're willing to do the extra work to circumvent the Google problem, are a huge mobile photography buff, or don't use apps often. The phone is an excellent worker, offering a well-rounded blend of aesthetics and performance, but The AppGallery doesn't come close to the Google Play Store's versatility, so there are still some gaps that have to be filled.
Price is yet another stumbling block. There's not a lot of reason for one to pay a premium price – almost the same as other flagship phones with Google Play Store access – when the convenience factor has taken a cut. That's a pity, because it can easily threaten the position of the top dogs as one of the best phones of 2020. Now that the US will be undergoing some political changes, Huawei's future may very well change for the better; for now, however, it can only do its very best to stay afloat the competition.
GEEK REVIEW SCORE
Summary
A powerful, reliable, and solid all-rounder, the Huawei Mate 40 Pro could have been the best mate for everything, from photography to day-to-day functionality, but is unfortunately brought down by the Google chink in its armour. 
Aesthetics -

8.5/10

Build Quality -

8/10

Performance -

9/10

Value -

7/10

Geek Satisfaction -

8/10
---

Drop a Facebook comment below!