It's easy to look at a collection of smartphones and deem that similar- after all, all phones fulfil the basic tasks of making calls, running apps and taking photos. But the Devil is in the details and no one knows it better than Apple, with their latest range of devices that make up the iPhone 12 family. For the first time ever, Apple has released not just one or two, but four devices for its iPhone 12 series.
Of the four, two, the iPhone 12 and iPhone 12 Pro, were released last month and it has saved the smallest and biggest for November. And by the biggest – the iPhone 12 Pro Max is Apple's largest iPhone to date.
With a 6.7-inch Super Retina XDR OLED display, the Pro Max offers a resolution of 2778×1284 pixels, beating the iPhone 11 Pro Max which has a 6.5-inch display, despite both weighing almost the same at around 226g. Such a large display makes watching all your favourite shows on apps like YouTube and Netflix and gaming feel much more satisfying, though you would need some pretty large pockets to slide this in to.
The iPhone 12 Pro Max's display comes with 800 nits of max brightness, allowing you to easily see what's on-screen, even with the sun shining brightly around you. Perhaps the only thing missing from this behemoth of a phone is a higher refresh rate of 120Hz, as Apple is still sticking with a 60Hz display for the iPhone Pro Max. As we said last year, maybe next year.
Aside from its massive size, another noticeable feature of the iPhone 12 Pro Max is its new flat edges, a design choice mirrored among the other iPhone 12 devices. This metallic flat edge, coupled with the matte glass backing lends a stylish and chic feel to the iPhone 12 Pro Max. It honestly feels like a pity to slap on a protective phone case on the device, despite knowing that it'll be better to keep the phone safe than to be able to enjoy its aesthetics.
Though as great as it sounds to have a bigger screen for media consumption and social media surfing, those with smaller hands might struggle to use the device singlehandedly without the risk of the phone dropping. This majestic beast is clearly not for everyone, hence the desire to launch companion devices to suit the needs for Apple lovers out there.
If you do happen to drop the iPhone 12 Pro Max, which many of us are prone to do at some time or other, you'll be glad to know that it comes with Ceramix Shield, which helps to give the iPhone drop protection of up to four times thanks to the nanocrystals injected into the glass of the display. It also comes with a splash, water, and dust resistance rating of IP68 which means the phone can survive a maximum depth of 6 metres for up to 30 minutes. Though we have not put these to the test, at least we can rest easy knowing the phone won't break or fall apart with a simple drop onto concrete or into a pool of water.
Perhaps the biggest draw for the iPhone 12 Pro Max is its high-end camera features. On the rear camera module, you'll find three lenses – a 12MP f/1.6 main wide camera, 12MP f/2.4 ultrawide lens with 120-degree field of view, and a 12MP telephoto lens with 2.5 optical zoom. That's a slightly better offering than the 2x zoom offered on the iPhone 12 Pro's telephoto lens.
Though it does not sound as impressive on paper as say other phones that offer up to 10x optical zoom, it is still a great feature that lets you capture more without having to move from where you are and without losing details to grainy, digitally-zoomed images. The three lenses will offer you more ways to frame your shots and capture the moment how you envisioned it. On the front, you'll find the same 12MP selfie camera that is offered on all iPhone 12 devices.
Aside from the three camera lenses, Apple has also included a number of software that work together to help users take better photos in mid to low light situations. This includes Night Mode on the wide and ultra-wide camera, which shoots photos at varying exposure rates to help add light back to images. The longer the exposure, the brighter and better the photo will be. Aside from that, there is also Deep Fusion which is a process that makes use of artificial intelligence to help analyse and process photos, ensuring that as little details are lost in low-lit shooting conditions.
Just like the iPhone 12 Pro, the 12 Pro Max also comes with a LiDAR sensor which helps the camera with autofocus in low-light situations when taking photos or videos.
With all that said though, what of the photos taken? We have to say that the iPhone 12 Pro Max's camera certainly delivers, especially in mid and low light situations. Portrait mode on the iPhone 12 Pro Max also supports Night Mode, allowing you to take photos at night with pretty bokeh in the background.
Though the main camera worked well in accurately capturing the details and colours in the subjects we have taken, we are also suitably impressed with the ultra-wide and telephoto which helps give us more options to take our photos in creative ways.
Aside from photography, another highlight of the iPhone 12 Pro Max is the video taking function which lets you record up to 4K at either 24, 30, or 60 frames per second. You can also choose to record in high dynamic range (HDR) and in Dolby Vision, a feature that is also available in other iPhone 12 models. As with the iPhone 12 Pro, we were impressed with the image stabilisation in the iPhone 12 Pro Max, with shots taken while walking made to look ultra-smooth, as if it were shot on a gimble.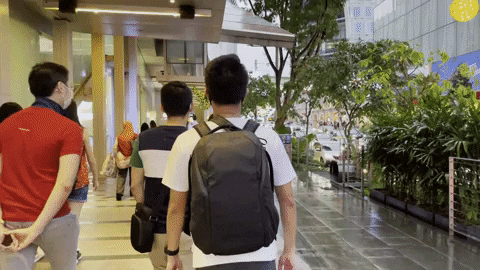 As the biggest iPhone Apple has to offer, it stands to reason that the iPhone 12 Pro Max has a slightly bigger speaker grill compared to the other iPhone 12 models. Though not much difference in volume was noted when we had both the iPhone 12 and iPhone 12 Pro Max blasting at the highest possible volume setting, we did note that the iPhone 12 Pro Max had a slightly stronger bass.
Much like the rest of the devices in the iPhone 12 family, the 12 Pro Max comes with MagSafe compatibility, allowing it to be charged with Apple's proprietary wireless charging device. The magnets on the rear of the iPhone 12 Pro Max helps to ensure that the charger is properly lined up with the phone, for a more efficient charge.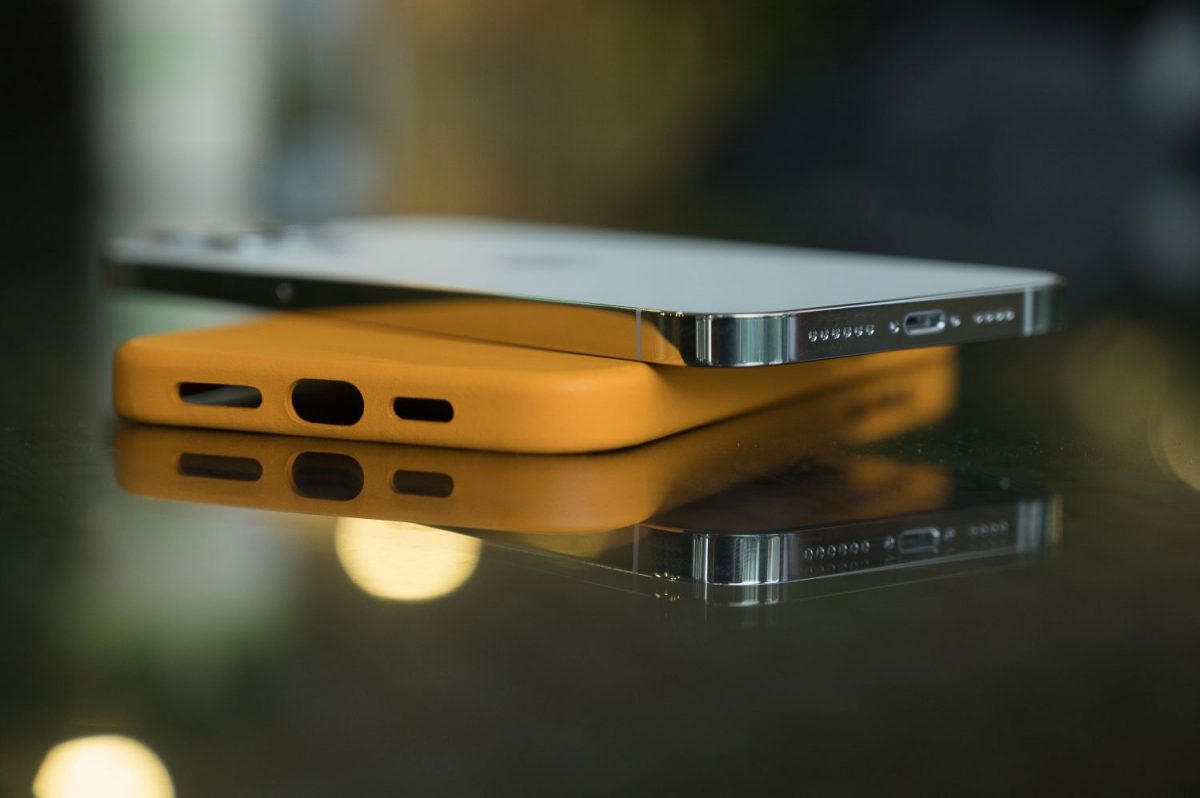 Speaking of charge, the iPhone 12 Pro Max has, not surprisingly, a seriously large battery. An entire day of simple, casual use that consists of us just scrolling through social media, some photo taking and watching the occasional YouTube video left us with around 40% by the end of the day. Plus if you do need to charge your device before heading out, you'll be glad to know that the iPhone 12 Pro Max also supports quick charging with the right charging plug that you will have to buy separately.
All in all, if you are big on photography and videography, and want the best of what Apple has to currently offer, or just want a huge Apple phone for media consumption and gaming, then the iPhone 12 Pro Max will be the phone for you. If you are looking for a smaller, more wallet-friendly option, then you can consider looking at either the iPhone 12, iPhone 12 Pro, or the iPhone 12 Mini.
GEEK REVIEW SCORE
Summary
If you're looking for a huge Apple phone that's perfect for media consumption or want the best of what Apple has to offer with regards to photo and video taking, then the iPhone 12 Pro Max is the phone for you.
Aesthetics -

9/10

Build Quality -

8/10

Performance -

8.5/10

Value -

8/10

Geek Satisfaction -

8.5/10