Wireless earphones can now be considered a thing of the past. These days, it wouldn't be uncommon to see folks running around (literally) in wireless earbuds. The ability to pair music with workouts has always been a popular way of keeping focused, and it's a good thing that audio companies have been listening (heh) to feedback by consumers over the years.
Sony's WF-1000XM3 was the Japanese company's best entry in the truly wireless market to date (perhaps the wireless earbuds to beat, even), boasting massive-sounding and overall balanced audio and superb connectivity in a pair of sleek-looking earbuds. But for all its achievements, it lacks another very important factor for many: innate water resistance, which limits its versatility as a premium audio peripheral.
This is where the Sony WF-SP800N wireless earbuds come in. For the longest time, the WF-1000XM3s have been criticised for their exorbitant price, even a year on, and rightly so. The WF-SP800Ns offer very similar audio capabilities (though the WF-1000XM3 edges it out in terms of overall sound quality), including active noise cancelling, albeit a lot more bass-forward.
This is coupled with a much better fit and IP55 water and dust resistance to make it just about the perfect companion for your workouts. And at just S$299 compared to the WF-1000XM3's S$349, these earbuds are easier on the wallet, all things considered.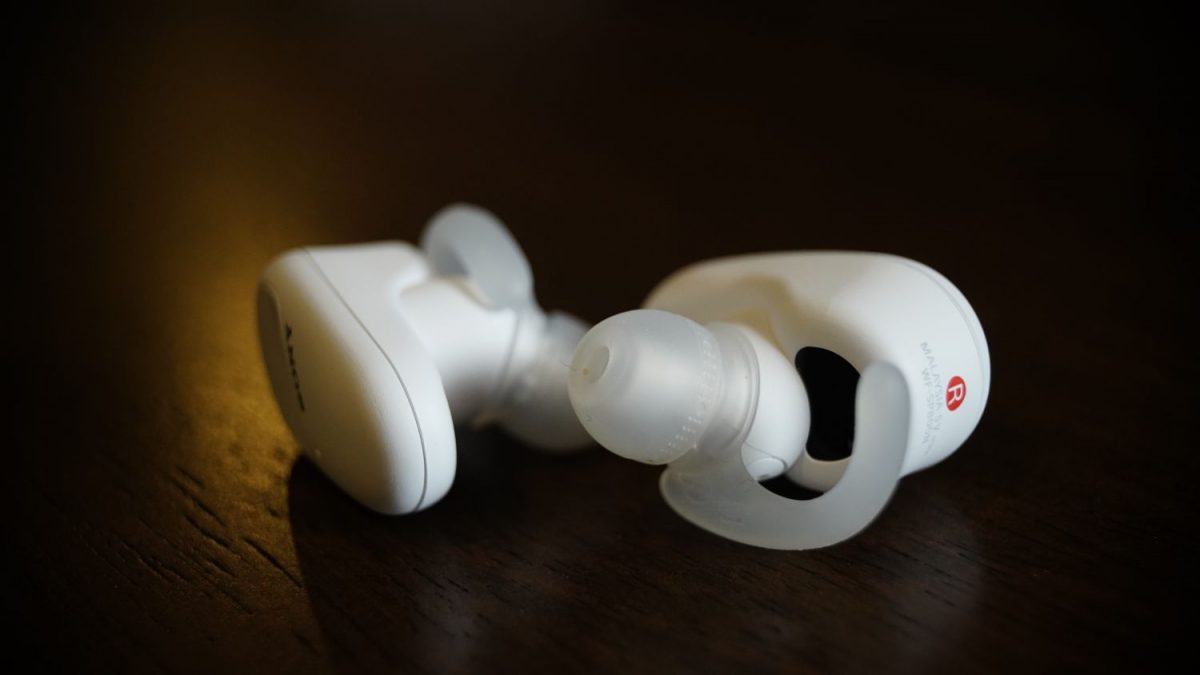 The Sony WF-SP800N comes in multiple vibrant colours (white, black, orange and blue) to suit its sport-centric functionality. Our review unit came in white, and looks clean enough to be worn not just on the track or in the gym, but casually and in the office as well.
Unlike the WF-1000XM3, which has a propensity to drop out of the ears quite often, these earbuds come with ear fins that latch on nicely onto the underside of your ear, ensuring they don't fall off even after the most violent of shakes. The rubber earbuds feel comfortable and breathable, and the ear fins don't cut into the ear even after 4 hours of use. After that point, users might start to feel the strain, but ultimately it all depends on the shape of the user's ears. It's still a shame, though, that these earbuds still carry over the WF-1000XM3's massive bulk. Sony could learn a thing or two from the Google Pixel Buds about fitting in all that hardware into a smaller frame.
The IP55 rating on the Sony WF-SP800Ns is no joke though. Having run with it as our primary audio peripheral for over two weeks, these earbuds hold up well, even for the sweatiest of heads. Water does pick up around the earbuds and in the eartips, but it can be easily wiped with a wet cloth and it's good to go again. The relatively high rating means they could theoretically be rinsed under running water, but psychologically, we baulk at doing so for fear of damaging the drivers within. Nevertheless, having water resistance is always good to have, especially with a pair of decent-sounding earbuds.
Similarly, the charging case that it comes with is also a hefty unit. Its rounded shape makes it an awkward fit in backpacks or pockets, and can stick out like a sore thumb because of it. It also is made of a plastic material that feels cheap and not as durable as one might think, though it opens and closes with a satisfying magnetic snap. Speaking of magnets, the magnets holding the earbuds in place are solid, and hold them fast no matter how hard we shook the case while it was open. The USB-C connection is pretty much standard for a 2020 audio peripheral. It doesn't support wireless charging, though then again, neither does the WF-1000XM3.
That said, one thing the SP-800N has going for its bulky build is its battery life. This thing can last a good while — almost a whopping 10 hours, from our experience (with ANC activated, mind you), beating out the WF-1000XM3's 6 hours, which is significant if you plan on using these for a trip overseas when we are eventually able to fly. But in the long run, the WF-SP800N actually loses out as the case is capable of just one full charge, which gives it about another 9 – 10 hours in total. The WF-1000XM3 can last at least two more charges, which takes its total listening time to about 24 hours total. But over the course of a typical day, it shouldn't really matter since you won't be using it all the time anyway.
If you've used the Sony WF-1000XM3s before, then navigating the touch controls for the WF-SP800N is pretty much the same. Either side controls different aspects of the earbuds, which can be swapped out in the Sony Headphones app. For playback, tapping once toggles pause/play, twice for the next song, thrice for the previous song, and so on. Pressing and holding down activates Google Assistant or Siri depending on which OS you're using, and is pretty handy if you want to use it without having to touch your smartphone. The haptic feedback, however, is noticeably slow; there seems to be a delay in the registering of inputs, so you'll have to wait a bit while changing songs, or toggling ANC on or off.
While the Sony WF-SP800N already has quite a lot going for it in terms of comfort and battery life, it really shines in the audio department, as is typical of a Sony audio product. The striking feature of these earbuds is that they come with really powerful bass. If you're an audiophile with a penchant for bass, or at least someone whose Spotify playlists are predominantly occupied by rap or EDM, then these earbuds have their work cut out for you.
The low-end frequencies are boosted significantly, which only makes sense for sports earbuds, given how the impact of your feet on the ground muffles whatever low-frequency sounds that come out of your earbuds. The bass-forward sound on these ones essentially prevent that, allowing you to enjoy your music to its fullest extent without sacrificing those low-frequency beats. The isolation from the ANC feels great in general, allowing you to really hone in on your beats, whether on the go or even at work, though it definitely doesn't block out low-frequency hums as well as compared to the WF-1000XM3. External low-to-mid frequencies can still be heard, though just a little, and shouldn't really come off as a disappointment given how good the ANC here already is.
However, the bass-heavy drivers on the WF-SP800N might be a tad much for users who prefer a more balanced sound, or who listen more to rock and pop, which are more heavy on bright, high-frequency tones and vocals. Even with the EQ settings in the Sony Headphones app, the bass still eclipses the mids and highs on these earbuds, which does limit its versatility in the aural end. For audiophiles who prefer a more balanced sound, the WF-1000XM3 or even the Google Pixel Buds would be much better options in this regard.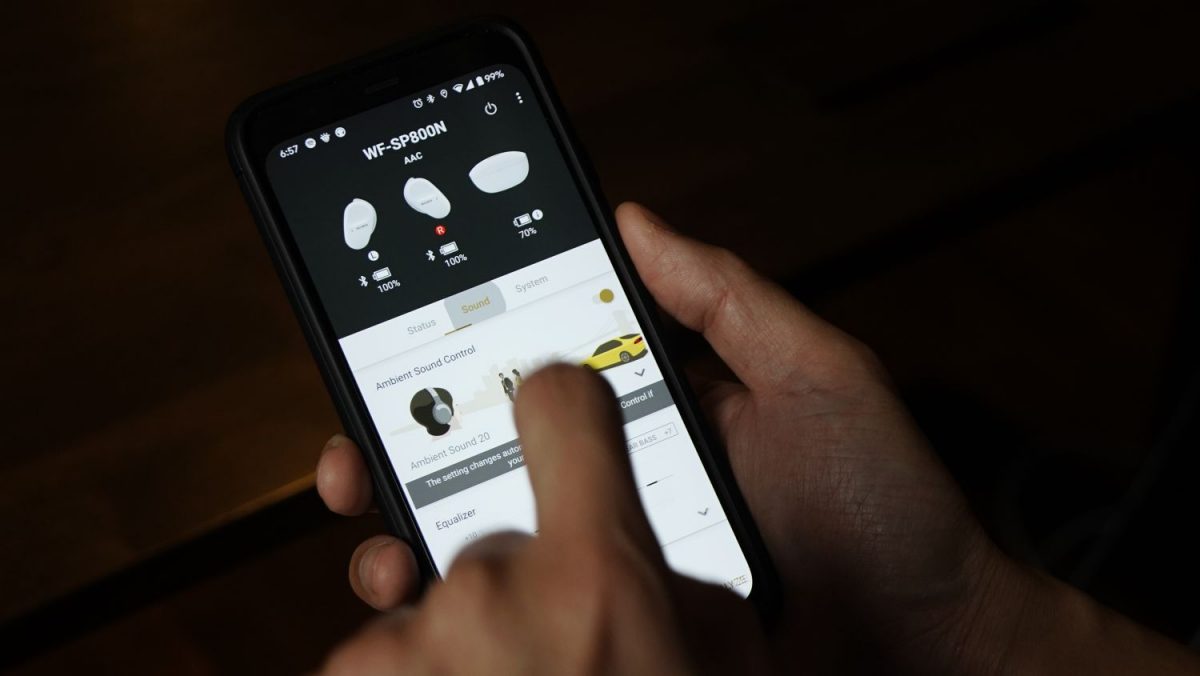 Pairing the Sony WF-SP800N to your phone or computer isn't as simple as that of the Google Pixel Buds, the Apple AirPods, or even the WF-1000XM3, as it lacks NFC functionality. As such, users will have to use the (slightly) old-fashioned way of going to Bluetooth settings on their device while the earbuds are in the open charging case (with each of the buds sporting a blinking blue light). And if that wasn't tricky enough, pairing these earbuds to a second device requires you to press and hold your fingers to the earbuds' touchpads. That said, though, switching between both devices manually just requires the menial task of selecting said device, after which the earbuds will instantly disconnect from the previous device, and connect to the selected one.
And for all its audio capabilities, don't expect much out of the WF-SP800N's microphone. Like most other truly wireless earbuds, call quality is sup-par compared to their headphone counterparts. Those on the receiving end will tend to hear a rather muted voice, which can get a little choppy at times, if not just heavily distorted. It's not terrible, but we'd definitely put it on the lower end of the spectrum for wireless earbuds.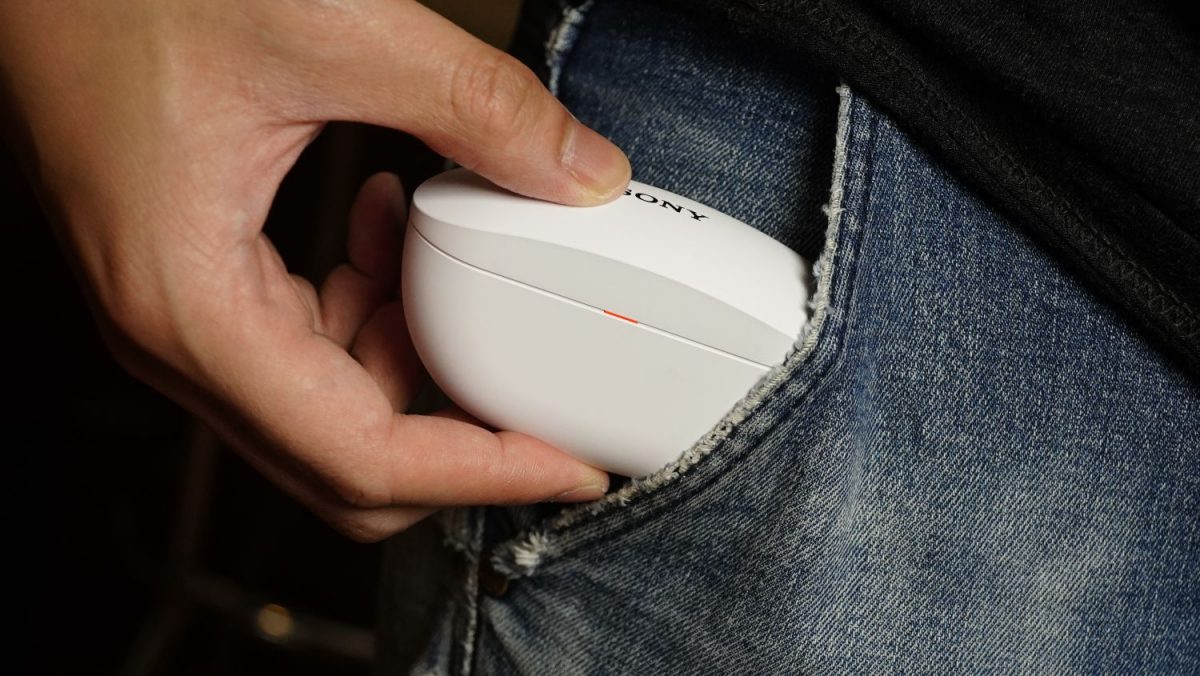 From what we've seen and experienced so far with the WF-SP800N, Sony has really tried its best to take the best of what its top-of-the-line truly wireless earbuds and add a little more utility to make it more usable in various situations. Already, the S$50 difference is massive especially if you're on a budget, and despite ultimately not being able to deliver the best audio quality there is in the market, these earbuds can certainly be the workhorse that you need for years to come.
GEEK REVIEW SCORE
Summary
If the 1000XM3 is the preppy student in high school, then the SP800N is the beefier (but not as well-rounded) jock by comparison. Hardy and water-resistant (but still somewhat stylish) with the always-handy ANC, these earbuds are perfect for the fitness enthusiast that wants a lot more thumping bass to accompany their workouts.
Aesthetics -

8/10

Build Quality -

9/10

Performance -

8.5/10

Value -

8/10

Geek Satisfaction -

8.5/10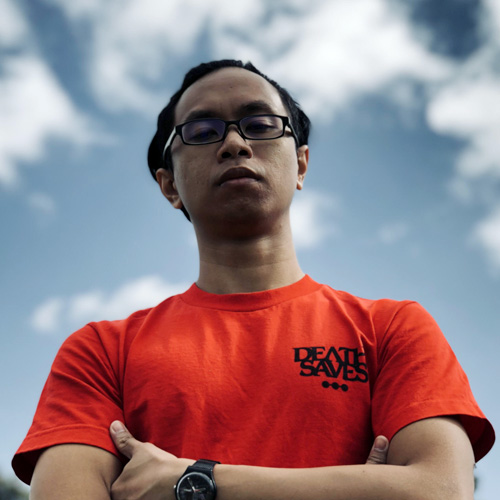 Marion has a serious RPG addiction. Sometimes it bleeds into real life; he forgets to sleep because he thinks he has a Witcher's body clock. Forgive him in advance if he suddenly blurts out terms such as "Mind Flayer" and "Magic Missile", because never once does he stop thinking about his next Dungeons & Dragons game.