Whether it's inside a laptop or desktop, or even the next-generation consoles like the PS5 and XBOX Series X, you are likely to find an M.2 SSD within, as it's now the standard main drive for computers.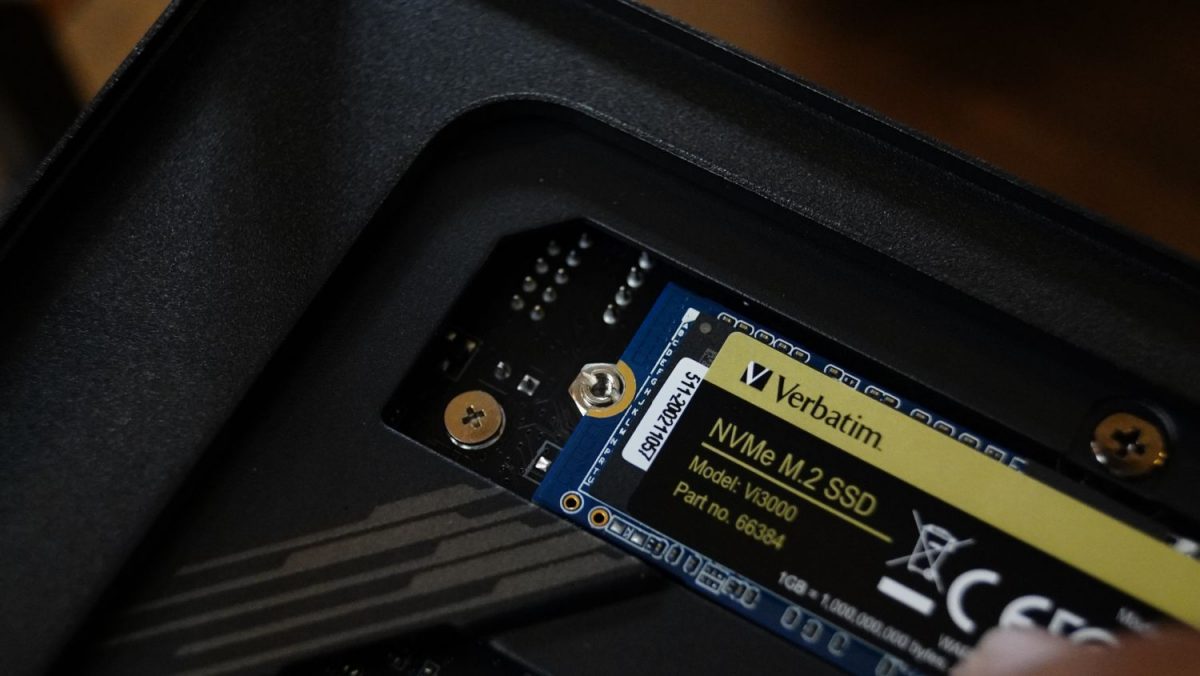 The small M.2 form factor brings the data capacity of a standard hard drive, faster data speeds of an SSD, all in the size of a RAM stick (sort of), so it's no wonder many PC users opt for this premium hardware as it is on the verge of becoming the standard recommendation for new PC builds.
That being said, SSDs play a huge role in gaming and media creatives with its faster loading times and are more reliable than hard drives. Moreover, M.2 and NVMe drives are becoming more popular and cheaper, so if you're looking for a bang-for-buck upgrade an M.2 SSD might be something worth looking into like the Verbatim Vi3000 M.2 SSD (512GB), priced at S$149.
Some might ask "Wait, Verbatim? Don't they produce rewritable DVDs and 5.25-inch floppy disks back in the hay days?"
Why yes! Verbatim has been around for more than 50 years, specializing in data storage technology, computer peripherals and accessories. And now they are back, keeping up with the modern times. Honestly, we were surprised they are still around since the demand for magnetic media (floppy disks, cassettes) are largely gone, with most first world countries already using methods of streaming and online media for entertainment needs. Many who were (and still are) accustomed to the brand and it's reputation will know that Verbatim is reliable and is of good product value.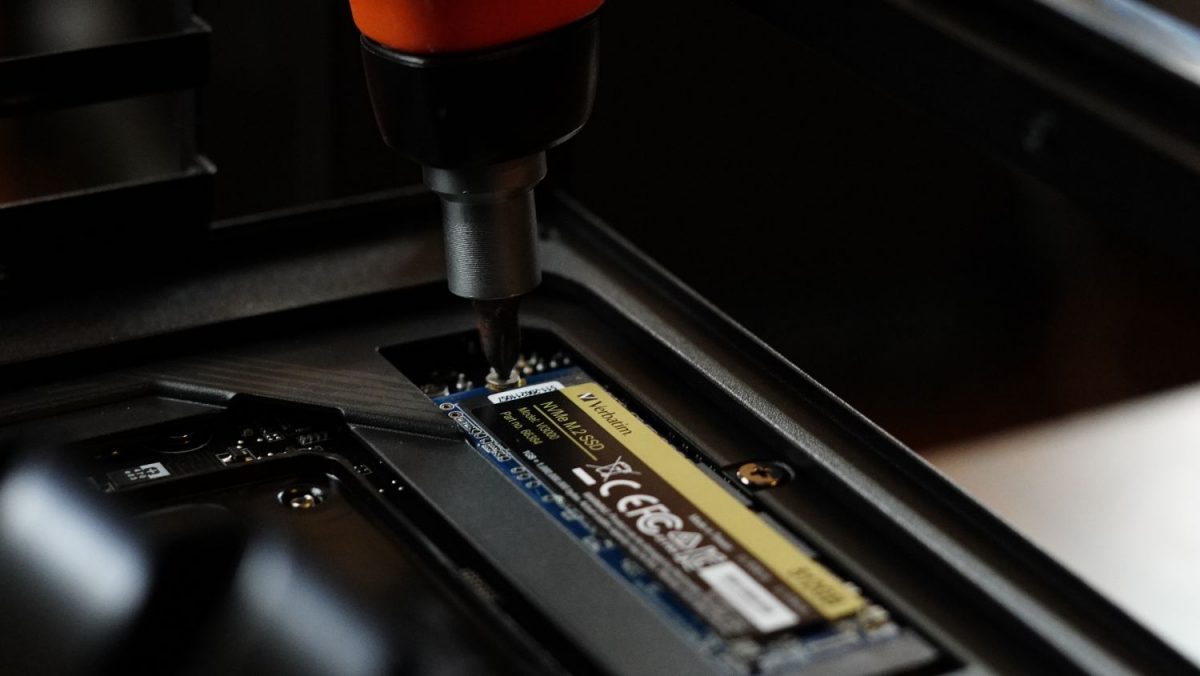 But how does it fare against the current competitor heavyweights in the market? Like Western Digital and Samsung, amongst many others that have already entered the market since the dawn of NVMe M.2 SSDs, they want to continue to push the envelope.
Well… let's just say Verbatim is not trying to outperform its competitors but rather their aim is to help pave the way for those seeking entry-level hardware with exceptional performance at a competitive price point.
Essentially, consumers should look at replacing their already abused hard drive, many which have an average life span of 3 to 5 years but before you rush to buy one, first make sure your PC is compatible with this type of storage. Only the latest generation of motherboards can accept this new style of SSD, which was originally used primarily in laptops. Do check your motherboard manual for further instructions.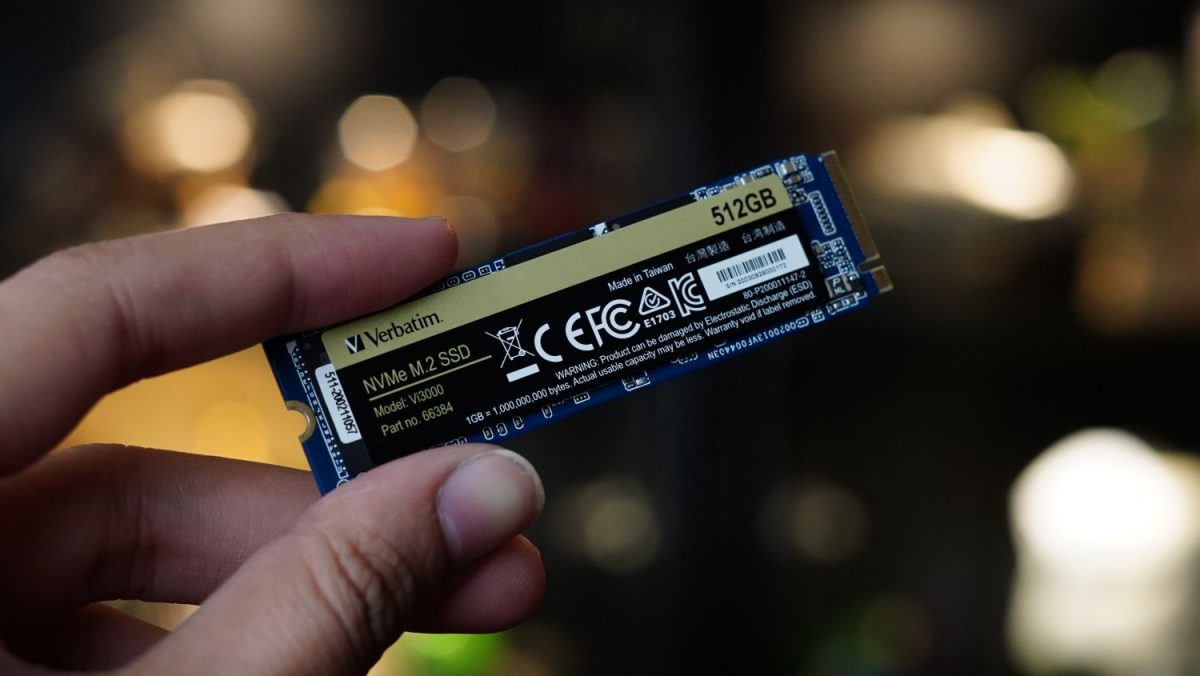 Like any other M.2 SSDs in the market, the size of it is pretty standard with a 80mm (L) x 22mm (W) x 2.15mm (D) and a weight of 8g, so don't expect anything fancy like the Gigabyte AORUS M.2 2280 with its RGB lighting, or Western Digital WD BLACK SN750 with its heatsink. Simple and modest.
Utilizing 3D NAND technology combined with the latest generation of controller, Verbatim Vi3000 M.2 SSDs provide read and write speeds of up to 3,100 and 2,900MB/s respectively, which is 50 times faster than a regular hard drive. It comes in 3 storage capacity sizes 256GB / 512GB / 1TB.
Meant for users who are seeking to upgrade their tired mechanical hard drives without bearing too much cost. Verbatim is a good starting point for those who'd want to venture into new storage technology.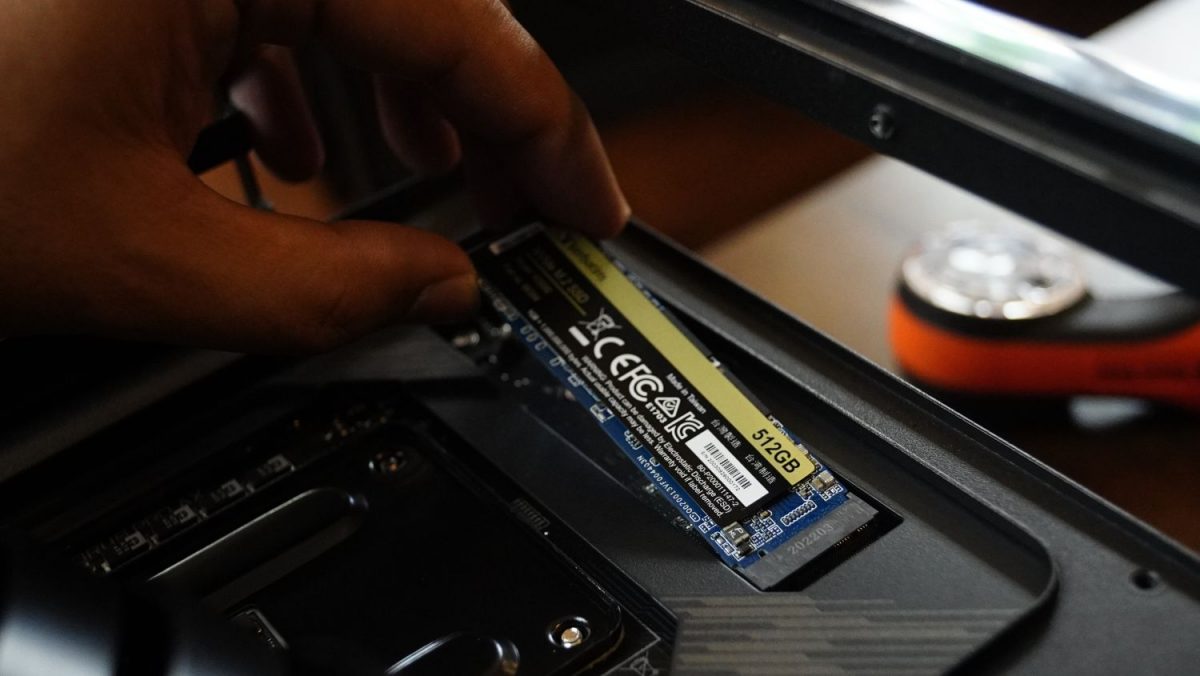 Installation is pretty straightforward; just slot it into your dedicated M.2 slot, refer to your motherboard's manual for more information, and there you have it.
With the SSD comes it's run-of-the-mill features, such as "silent operation & shock proof", "low power consumption for extended battery life", "industry renowned controller" and the such, which are nice to have, but hard to measure in terms of actual performance. That's not to say that the Verbatim Vi3000 is lacking. It just says what it does, and it does it well.
The benchmark test via CrystalDiskMark has shown that the SSD exceeds data speeds over a 1TB Generic Hard Drive.
If you're confused, let's take a minute to understand what's going on here.
The Sequential read and write tests are always the ones with the highest results (top two results), but are not always representative of real world performance. An example of a streaming read would be when you watch a video on your PC, all of the data is located in one file, so it's easy to quickly read it. When you copy a file, you are performing sequential reads and writes.
You may notice these numbers are not as high as what it's marketed to be, but that's normal for an SSD and HDD. The more it fills up, the "slower" it gets. So not the most vanilla benchmark but the numbers are still staggering.
Booting up Windows was as quick as Thanos snapping his finger (don't quote us on that), to be specific it took less than 15 seconds on an SSD and more than 25 seconds on a HDD, ofcourse, all your hardware components do matter as well so performance here varies. That said, when referring to SSD vs HDD for boot time, an SSD is always the winner.
Another test was loading up PUBG and it only took 7 seconds on an SSD, rather than almost more than 30 seconds on an HDD. Another subtle way of noticing the speeds was playing Destiny 2, jumping to the inventory menu, load times for items to appear are much snappier and quicker than a hard drive (on a PS4). In fact, Premiere Pro worked a lot smoother with importing loads of video files and rendering previews took a significantly less amount of time.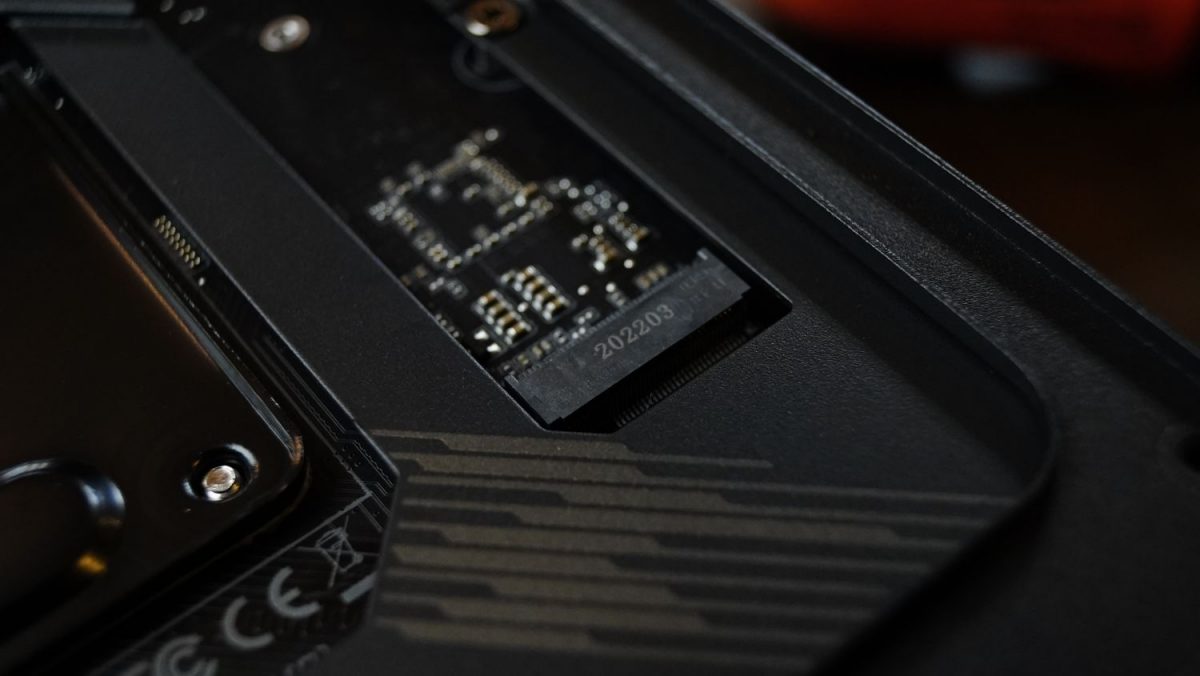 That being said, if you're looking for an entry-level SSD, the Verbatim Vi3000 provides decent real-world performance, which is still more adequate for most users at its competitive price point. Verbatim sure has a long way to get in line with its competitors, but those who grew up with the brand know about its reliability and product value.
GEEK REVIEW SCORE
Summary
The Verbatim Vi3000 is not the best entry-level SSD in the market. But it doesn't mean it's the worst. It outperforms conventional HDDs in all grounds and if you're looking for a great budget upgrade, the Vi3000 has set the standard for its price.
Performance -

7.5/10

Value -

7/10

Geek Satisfaction -

7/10
---

Drop a Facebook comment below!