After hitting its stride with their Noise-Cancelling WH-1000 XM3 Headphones, Sony is not looking to rest their laurels and has set their sights on the earbud category.
In a category dominated mostly by Apple's Airpods, the brand new Sony WF-1000XM3 Wireless Earbuds throws down the gauntlet at its aesthetic rival. Packing in noise-cancelling, improved form and function, Sony has noted pretty much every customer essential and delivers on all categories.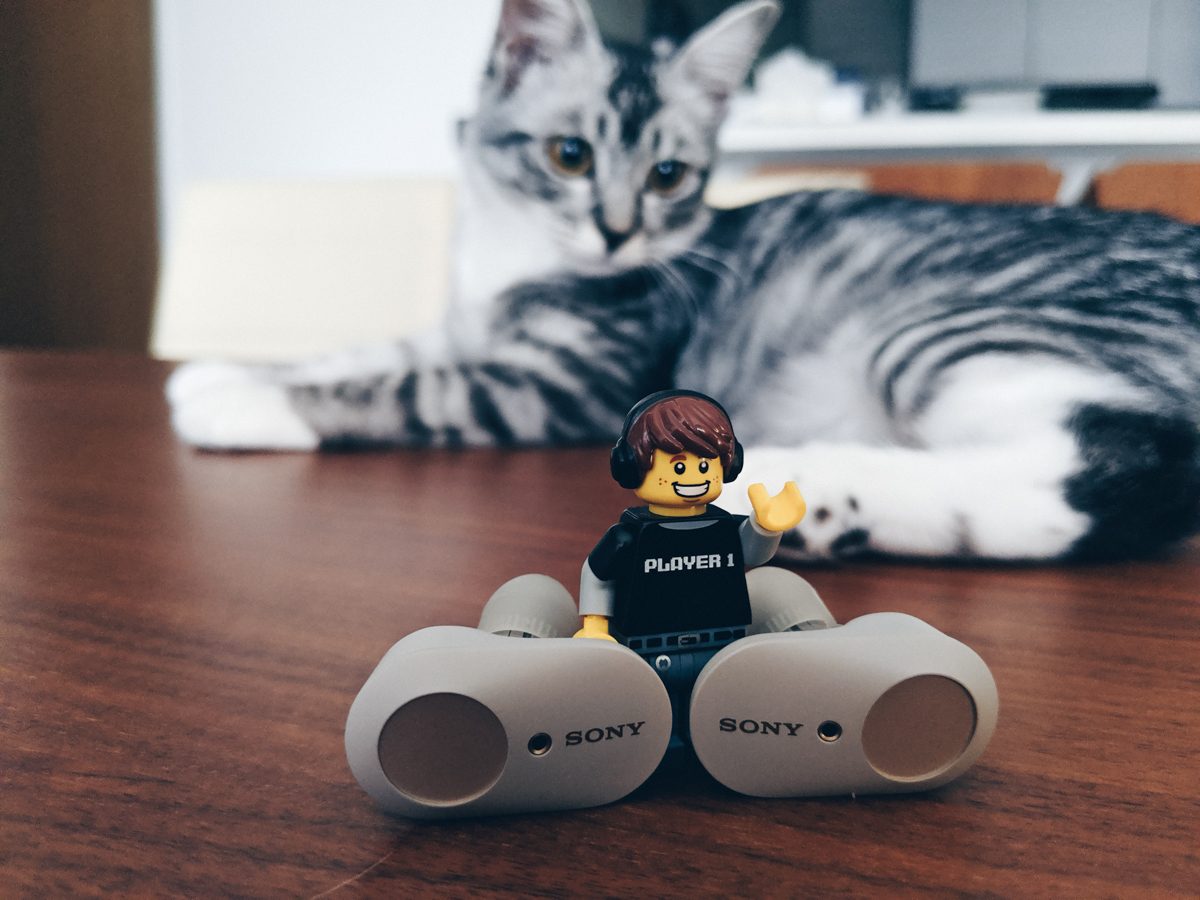 The wireless freedom (hence the WF label) is definitely chunkier than most of its rivals, yet it still maintains a good balance between form and function. The colour scheme of the WF-1000XM3 takes from its headphone cousin with a good amount of copper thrown into the mix. It might seem that colour would be a good identifier when it comes to distinguishing the WF-1000XM3 from the crowd, since it's overall design still looks like many other wireless earbuds such as the Jabra 65t. The WF-1000XM3s fits well within the ear canal and with a generous amount of ear tips supplied, most will easily find the perfect size within the box itself.
Considering these tips are able to go pretty deep into the ear canal, the earbuds form a nice seal even before the noise-cancelling kicks in. Using the WH-1000XM3 headphones in my daily commute, I do have a good sense of the amount of environmental audio and how much the headphones actually block out. With the WF-1000XM3 earbuds, it's safe to say that if you're looking for a smaller package to fit in your bag, the noise-cancelling is absolutely on point. One would definitely hear more of the traffic on the road but compared to the low rumble of the bus engine both earphones and headphones are similar when it comes to noise-cancellation.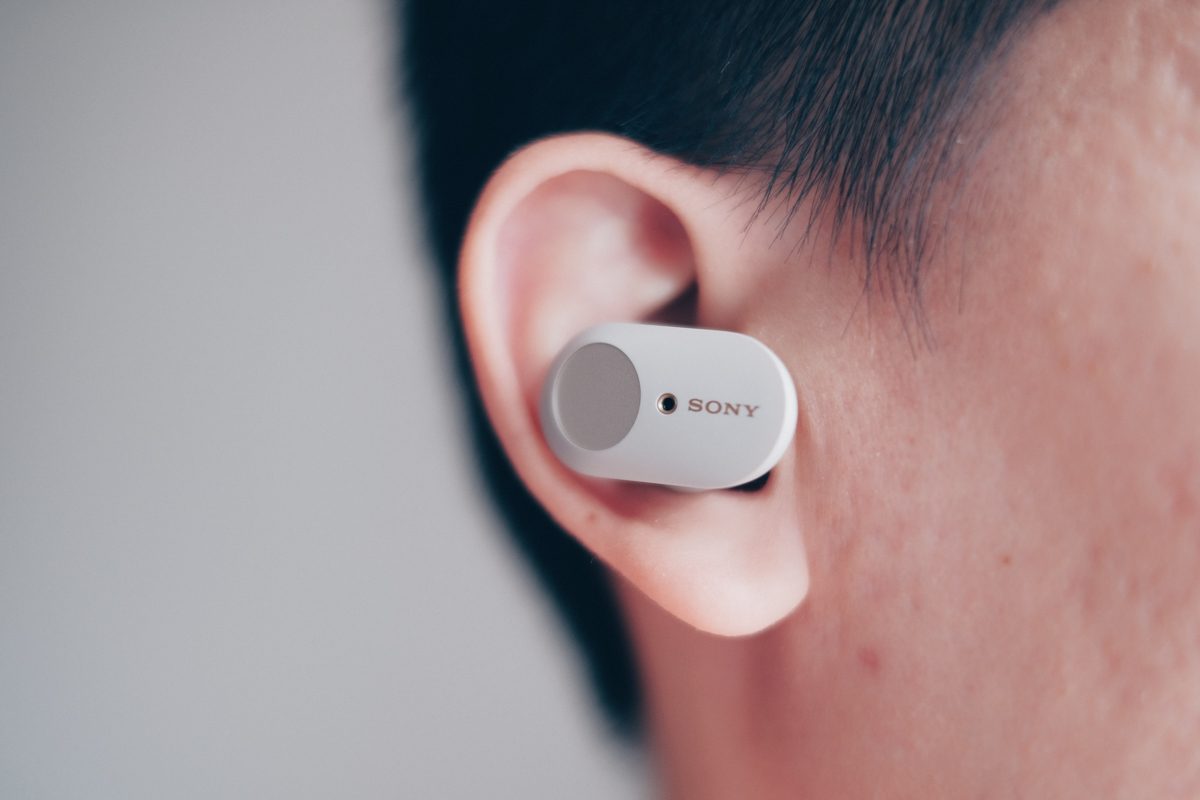 The earbuds are particularly good at limiting voices and keyboard typing in an office environment. Considering that Sony has a much smaller form to play around when it comes to the earbuds, it's certainly commendable how this minute package is able to deliver despite its physical limitations. The only thing which was not tested was bringing these earbuds on the plane to see how it measures up against it's bigger headphone cousin.
For some users, the noise-cancelling features is more a bane than a boon because of how the technology works. With dual noise sensors which eliminate ambient noise with microphones, the noise-cancelling tech in the headphones has caused some users to become giddy after a few moments of use. Thankfully, with the WF-1000XM3 there are no such issues after using the earbuds for extended use. If you're one of the few folks who had missed out on Sony's next leap into noise-cancellation tech, the earbuds will establish itself on the top of your list.
With a stated battery life of about 6 hours with noise cancelling on, the WF-1000XM3 earbuds might be a companion more suitable for shorter flights. When it comes to the daily commute, both earbuds and charging case have yet to drain to a point where it needs a charge after 10 continuous days of use. With daily use of about an hour, these earbuds would definitely be able to last a good fortnight before needing a recharge.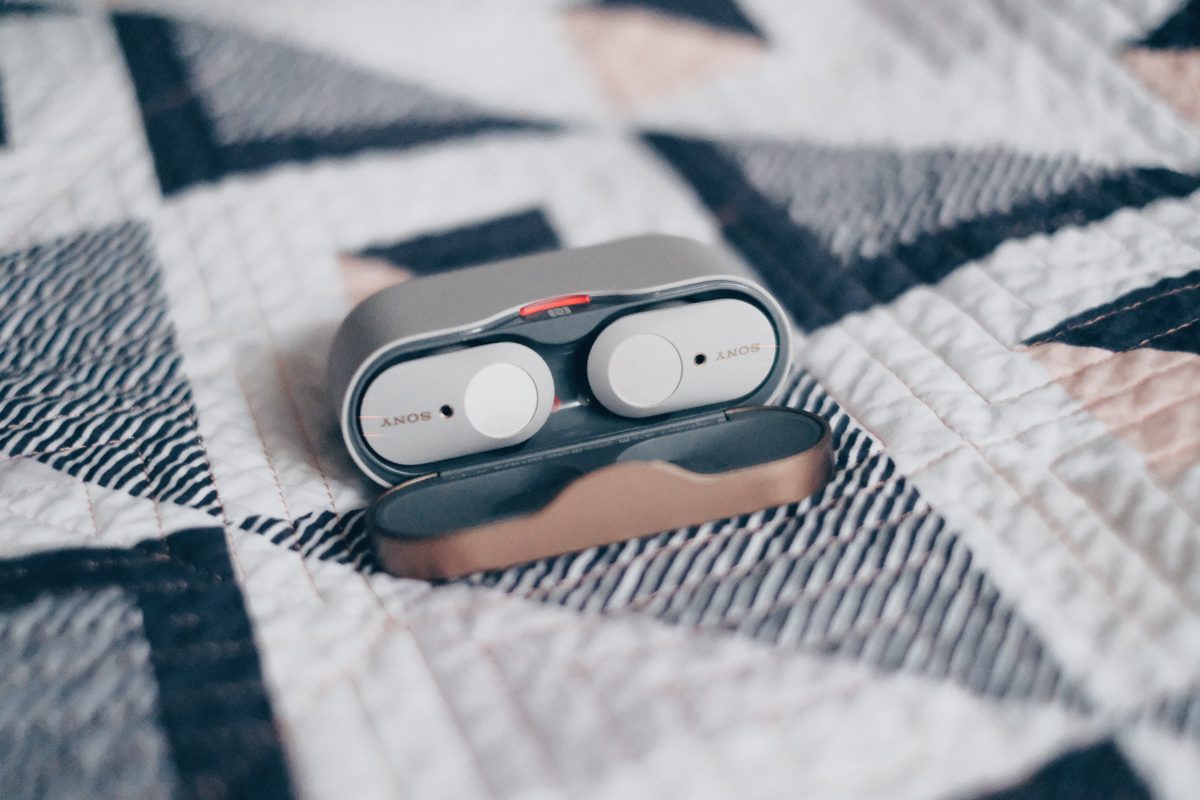 The charging case which houses the earbuds look more fashion accessory than battery bank. Compared to the other rivals out in the market, the USB-C powered charging case is a head turner and is as tall as the Airpod case but is twice wider. Dropping in the earbuds to charge is a literal snap as the earbuds are attracted magnetically into the charging contacts. This way, there's no room for error to ensure the WF-1000XM3 earbuds will be fulled juiced to go each time one takes them out of the case.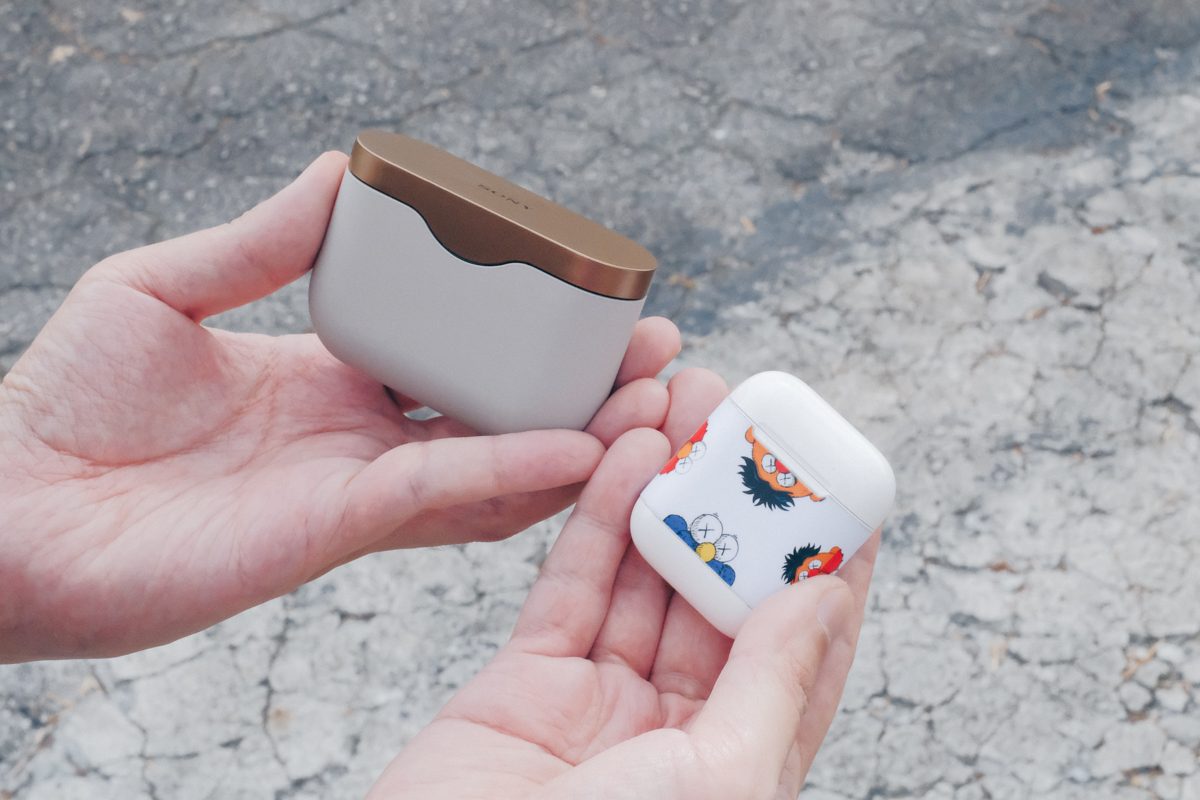 Even if the WF-1000XM3 earbuds prowess at noise-cancelling will be all for naught if the audio quality does not match up. Packing in 6mm drivers, these earbuds will be a world of difference for anyone who's looking to upgrade from their existing Airpods. Not only is a bass more punchy, but the overall audio is also way warmer by default than one would expect from a pair of wireless earbuds. Employing the same audio companion app as its headphone cousin, the WF-1000XM3 earbuds have the flexibility to suit your audio preferences with a variety of presets with a specific toggle for bass. This goes to, perhaps, show how much audio purists might discount the ability for earbuds to deliver significant bass. Thankfully, these earbuds are more than up to the challenge.
One would think that with dedicated microphones for noise isolation, the WF-1000XM3 earbuds would do well in the arena of voice calls but this might be where the earbuds falter. Over multiple tests via WhatsApp or normal voice calls, the audio quality was nothing remarkable as observed by folks on the other end of the line. One common refrain was how soft and distant my voice was over the call. If you're the type who tends to make plenty of calls these earbuds might not be the choice for you given the price. In addition, being unable to connect to multiple devices simultaneously is a feature which is slowly becoming a glaring omission which needs to be implemented in such premium products.
Picking up a call with the WF-1000XM3 earbuds are as simple as double-tapping on the round sensors found on both ends of the earbuds. Taking the earbuds out from your ears immediately pauses the audio and disconnect after 5 mins of inactivity. Pop them back in again and the earbuds are ready to go once again. It's not an entirely new feature but a good one of have and goes a long way to conserve battery life. But for everything else, it becomes more complicated due to the lack of physical controls. By default, the left side has been preset to Google Assistant while the right is for playback controls. All of these functions are fully customisable with ambient sound control being the final option.
If you had previously loved the ear cupping gesture found on the headphones, users would have to give a good amount of thought which features they'd like to keep or drop. Giving constant commands to Google Assistant to increase or lower the volume might be a tad counterintuitive especially if you're in a public area. Regardless, it's not quite the perfect hands-free experience considering one has to pick and choose. These are not deal breakers but limits the WF-1000XM3 earbuds from achieving peak performance.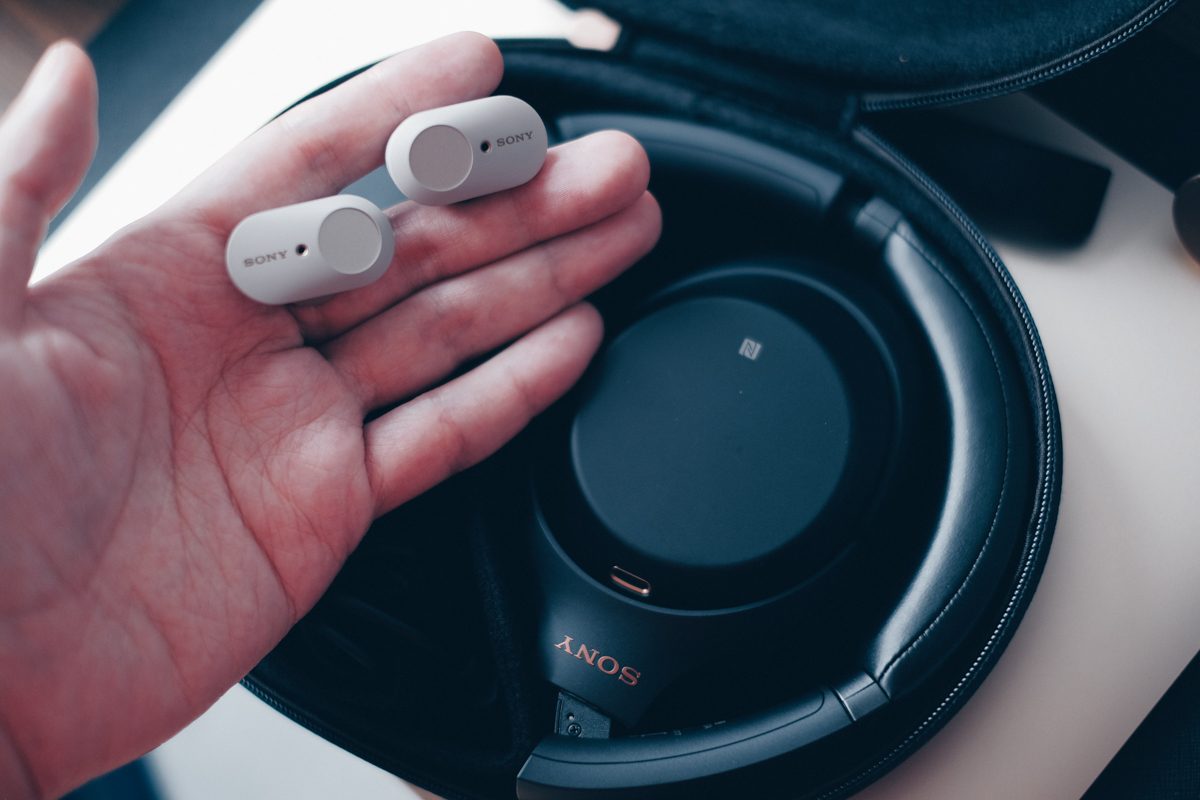 At S$349, Sony's WF-1000 XM3 Noise-Cancelling Wireless Earbuds places itself as a solid alternative for all Apple Airpod users and still is priced reasonably compared to the WH-1000 XM3 headphones. For its reduced price and being able to enjoy a comparable level of noise cancellation, these earbuds should be the top pick for anyone looking to take a plunge into experiencing Sony's noise-cancelling prowess without having to shell out too much. The smaller form factor makes these earbuds an engineering marvel allowing users to experience the best of what Sony has to offer at a fraction of the size. If the price agrees with your budget, get it right away or save up for another month and you won't regret this purchase decision.
GEEK REVIEW SCORE
Summary
Can't afford the massively popular WH-1000 XM3 headphones? For a single letter change in the model number, the WF-1000 XM3 Noise-Cancelling Wireless Earbuds is an affordable alternative with little drawback.
Overall
9.5/10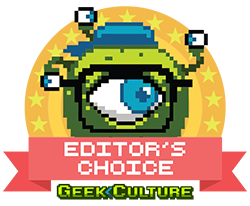 Aesthetics -

9.1/10

Build Quality -

9.5/10

Performance -

9.5/10

Value -

9.9/10
Gerald currently straddles between his love of video games and board gaming. There's nothing that interests him more than trying out the newest and fanciest gadget in town as well. He dreams of publishing a board game sometime in the future!