Watching films on a big theatre screen may still be a popular pastime, but the increasing prevalence of streaming content means that its combination with a projector serves as a viable alternative for the tech-savvy generation of today.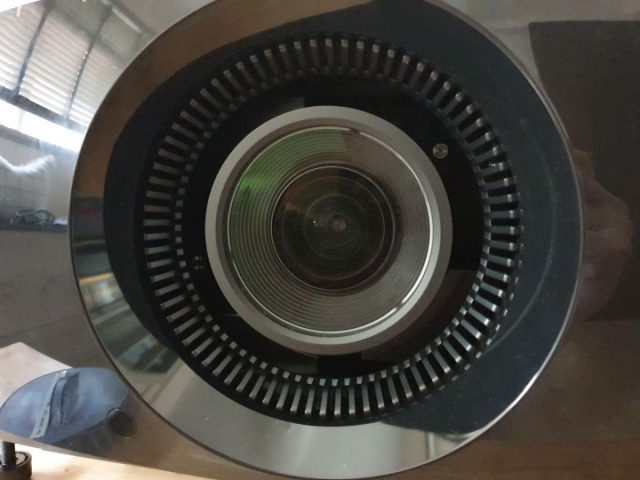 And as with any consumer product, there are always plenty of options for the consumer.
While the Sony VPL-VW270ES 4K projector might be priced steeply at a whopping SG$6,999, it elevates the entire experience of utilising a projector in stunning 4K resolution. And from our tests, the different throw ratios enables crystal-clear projection on screens up to 120 inches from distances of up to 8m.
Yes, there are competing brands that have 4K projectors that are for a fraction of the price of the VPL-VW270ES, but what sets it apart is its suite of features and powerhouse performance that marks it as a must-have for serious proponents of home cinemas.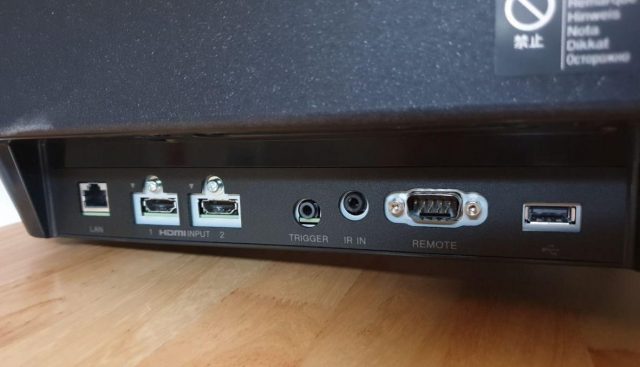 The Sony VPL-VW270ES harnesses the power of 4K-resolution using chips that produce "true" 4K quality images, instead of imaging shortcuts and workarounds like pixel-shifting, to give the illusion of 4K. The chips make it possible to deliver a true 4096 x 2160 pixel count, much like commercial 4K alternatives. In that context, it is also by far the most affordable of the true 4K projectors in Sony's entire lineup.
Aesthetically, the VPL-VW270ES retains much of its predecessors like the VPL-VW260ES. It is minimalist in a black metallic shell, with a slightly arched top with round edges. It is a juggernaut of a machine, but still comfortable enough to sit on a table or desk.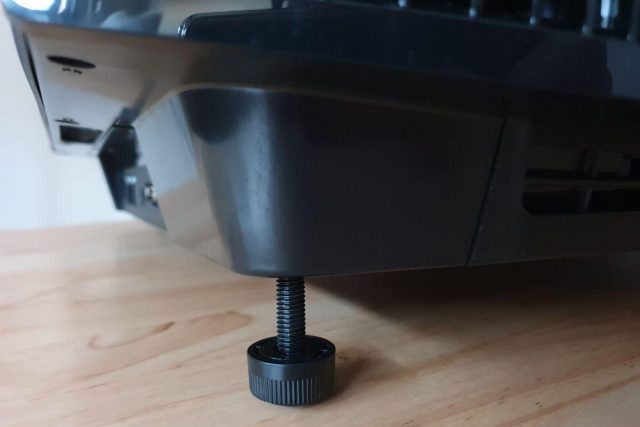 Ideally, the VPL-VW270ES should have a permanent spot in your home theatre setup with plenty of room to showcase its abilities to the fullest.
It packs an x2.06 motorised lens that saves consumers the trouble of fiddling to find the best focus, instead, it is all controlled with the nifty remote packed in. You do not even have to fear losing the remote in the dark with its well-backlit and organized buttons.
The optical zoom increases the versatility of Sony's projector, allowing it to adapt to any room size, and the image can also be shifted horizontally or vertically across large distances without fear of distortion or lost quality.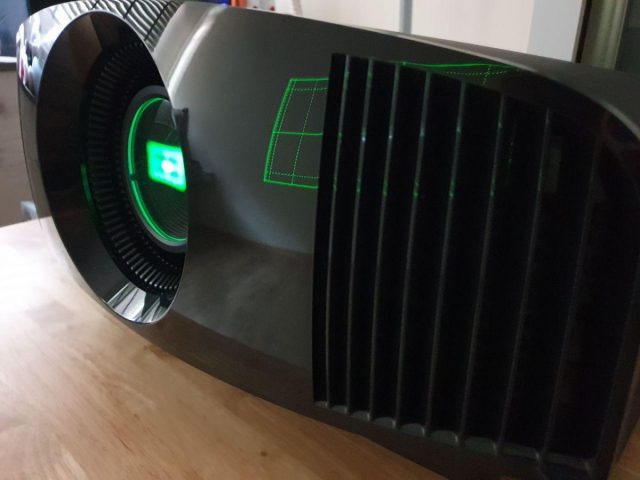 The 4K SXRD (Silicon X-tal Reflective Display) panel projection system, along with the native 4K support produces images four times the detail of Full HD. Fine details are incredibly clear and natural, with little to no jagged edges or visible pixels. And having both HDR10 and HLG (Hybrid Log Gamma) support firmly puts the VPL-VW270ES at the forefront of the competition when it comes to reproducing colour and contrast that's faithful to the original content's intention.
Be it playing God of War in stunning 4K, streaming The Chilling Adventures of Sabrina, or reliving the classic that is Saving Private Ryan, the VPL-VW270ES provides stunning clarity and sharpness that you would not usually associate with projectors.
Contrast and colours are, by context, impressive as well, especially with HDR10/HLG enabled. The blacks are deep yet details are mired in grey, colours pop gorgeously without losing subtle differences, and it is truly spectacular the first time you witness it in action.
Of course, it may not be that remarkable compared to the OLED and QLED 4K televisions, but it does its job quite competently, and holds up consistently and with much stability no matter the content.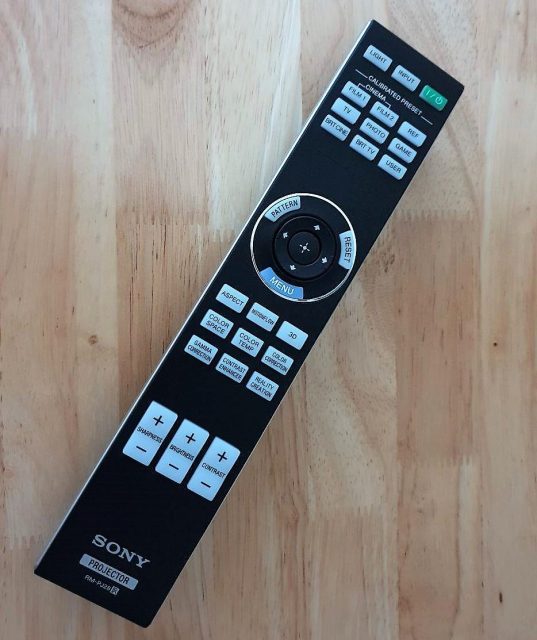 The VPL-VW270ES has an output of 1500-lumens, which is adequate for a room with the lights completely switched off, or dimmed. If, for any reason, you are using the VPL-VW270ES in a bright room, its performance is significantly diminished. Colours appear more washed out, and clarity and contrast all suffer a dip in quality under bad lighting conditions.
With a bevvy of options and features, such as Motionflow and the varying picture modes, there is plenty of wiggle room for cinephiles to find the perfect balance of contrast, colour balance, and brightness.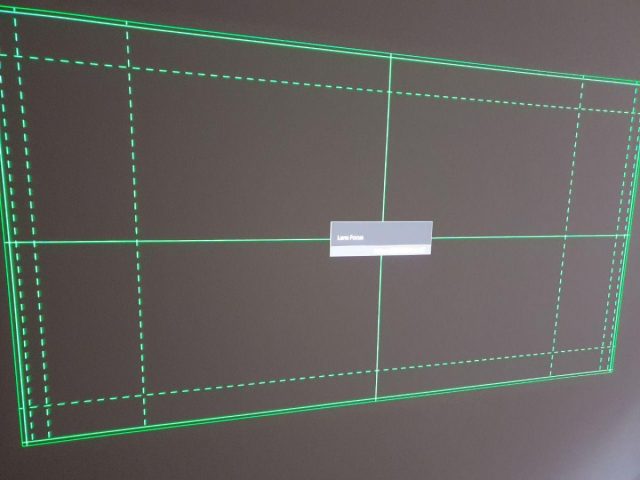 Gamers would also be glad to know that there is support for 60 frames-per-second 4K playback, and with its powerful innards, faster response speeds, an option to reduce input lag, and a dedicated Game mode. The settings worked well with both the PS4 Pro and the Xbox One X, and reliving the mayhem that was Doom in glorious 4K, 60fps was amazing, and input lag and frame drops were uncommon occurrences.
There is even active 3D support, for those who are into immersion, all you need is your own active 3D glasses. HDMI support has sensibly been upgraded to 18Gbps, allowing for 4K HDR content up to 60fps, and the option of V-stretch for 4K augments the VPL-VW270ES with compatibility with anamorphic lens attachments.
All these contribute to a viewing experience that is top notch for a 4K projector. Wonderful clarity, impressive consistency, and accurate representation of colours lay an enticing foundation of true, native 4K for the Sony VPL-VW270ES. While you can always go for a more affordable option, there is none that quite delivers as the VPL-VW270ES can.
GEEK REVIEW SCORE
Summary
In Sony's line of 4K projectors, the VPL-VW270ES is a great addition to the family and a truly remarkable piece of hardware.
Overall
9/10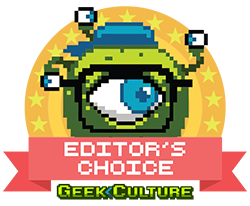 Aesthetics -

8/10

Build Quality -

10/10

Performance -

9/10

Value -

8/10

Geek Satisfaction -

10/10
---

Drop a Facebook comment below!