To keep up with our ever increasing pace of life, these days it's all about what's fast and well, faster.
And it's no secret that while our mobile phone battery capacities have expanded through the years, they haven't quite matched our rampantly increasing phone usage, so while phones use bigger batteries now compared to a decade ago, we also find ourselves having to juice up more often.
It's this particular problem Chinese smartphone company OPPO intends to tackle with its SuperVOOC charging technology, which touts to be "four times faster than the normal charging speed", declared one of OPPO's SuperVOOC Hardware Engineer, Chen Shebiao, during their workshop at OPPO's Shenzhen factory — where Geek Culture got to drop by for a visit.
Before the presentation, we were, of course, first brought around to be wowed by their rigorous rounds of testing — featuring various drop and temperature tests — and an assembly line that was an interesting mix of man and machine, working perfectly in tandem to churn out phones with a rather formidable efficiency.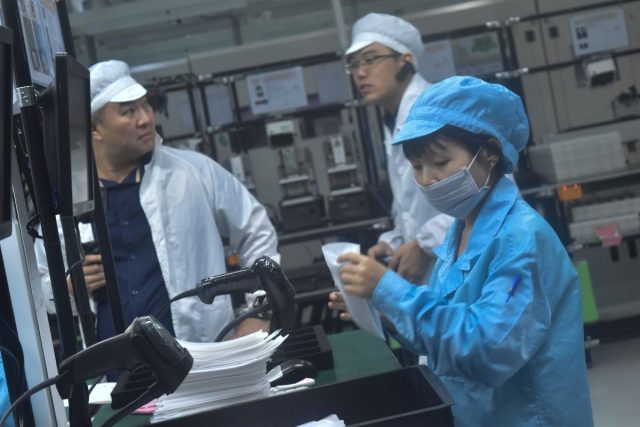 OPPO's research into flash charge kicked off back in 2011, and it eventually led to the VOOC charge revealed in 2014, then the SuperVOOC in 2016. SuperVOOC is now reportedly able to get your battery to 70 percent with a 30-minute charge. To increase power output, OPPO has elected to keep the voltage constant, while amping up the current (forgive the pun), as their research has apparently shown this to be the fastest method possible, without compromising on safety.
And to make things extra safe, five layers of protective circuits have been added to the adaptor, connector and cellphone, so you can rest assured that the phones aren't likely to blow up in your hands.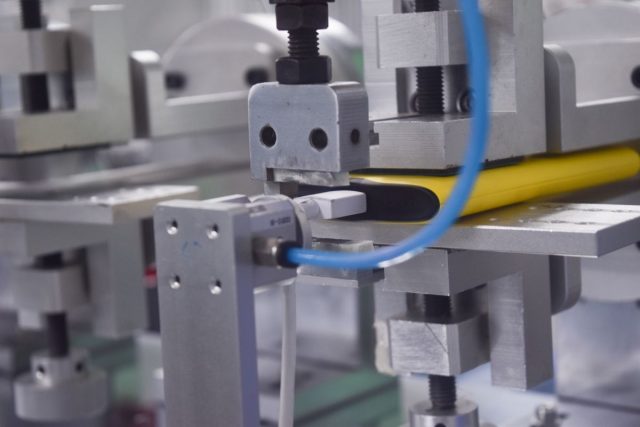 Nevertheless, we may be out and about and away from convenient charging ports. And even then, OPPO has our backs with their line of portable chargers — including a very apt, very adorable, bright yellow Pikachu-themed one — all designed to be SuperVOOC compatible. These portable chargers are currently only available in China.
While there are plans to bring them to OPPO's international stores, it may still be some time off before we actually see it happen because of the different permits required in different countries to authorise sales. Still, OPPO has promised that the portable chargers will make their way to international shelves, eventually. So for those looking to catch them all and pick up that Pikachu charger, hold out hope for just a little longer (or, you know, just get it off Taobao).
Charging capabilities aside, OPPO has also introduced a sliding mechanism in their top-of-the-line flagship model, Find X, earlier this year. Granted, some people may be a little dubious about how well that's going to hold out against the ravages of time, but Product Manager Li Sheng has assured us that it ought to last a whopping total of 300,000 uses — so they're pretty confident of it lasting two years.
According to the big data they've collected, the average person is likely to use the phone's sliding mechanism 150 to 200 times a day — for face recognition, photo-taking, etc. Multiply that by 730, and you'll get 146,000 — so, well under 300,000. Depending on customer response, subsequent entries in their upcoming flagship line will continue to sport this feature.
When asked if OPPO's looking into foldable phones like some of the mobile phone giants out there, Chuck Wang, Overseas Product Manager of OPPO, admitted that it's in the works, and that it's been a challenge fitting the cameras and sensors behind the screen. He then politely demurred that he's unable to divulge much more about it. Everything's top secret hush hush, for now.
Finally, OPPO's promising us bigger news at 2019's Mobile World Congress, with hints of a 5G phone about to land in Europe. It's a couple more months before that happens, so hopefully, it's really mind-blowing news that'll be worth the wait.
JoYFQ is a Gryffindor who distracts herself from the pitfalls of capitalism and hegemonic representations by reading fanfiction. Has surprisingly good RNG luck in games. Probably just jinxed herself.
---

Drop a Facebook comment below!

---