If there's one person who can survive jumping from a construction crane to a burning building across the road, while being chased by Hong Kong's finest and wearing a prosthetic limb, it's Dwayne Johnson.
And we are not even talking about how he possesses the knowledge to operate the massive machine, to transport himself almost a hundred floors above ground.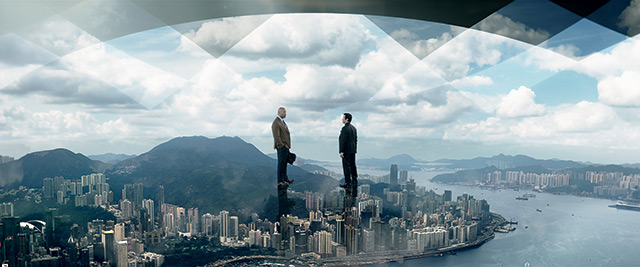 The Internet has churned out countless hilarious memes based on the movie poster released earlier in February, but we are just glad that the big dude survived the epic leap – unlike the time he jumped off a building with Samuel L. Jackson in The Other Guys (2010).
Before you start wagging your fingers at us for giving spoilers, did you really think the semi-retired professional wrestler turned international box-office sensation would be killed off in his latest movie?
A cross between Die Hard and Towering Inferno, it isn't surprising that the story has little originality – but this is one of the rare Hollywood blockbuster flick of 2018 that isn't a sequel, prequel, spin-off reboot, remake… you get the picture.
So excuse us if we take a leap of faith here and follow along as The Rock plays a former FBI agent who became an amputee after an unfortunate incident with a hostage taker. 10 years later, he shuttles to Hong Kong with his wife and two kids on the behest of an old teammate, to test the security and safety of The Pearl – the world's tallest building that is over 200 storeys high, built by businessman Zhao (Chin Han). Trouble comes knocking when he gets framed for starting a fire in the skyscraper, while his loved ones get trapped with terrorists threatening to take down the building.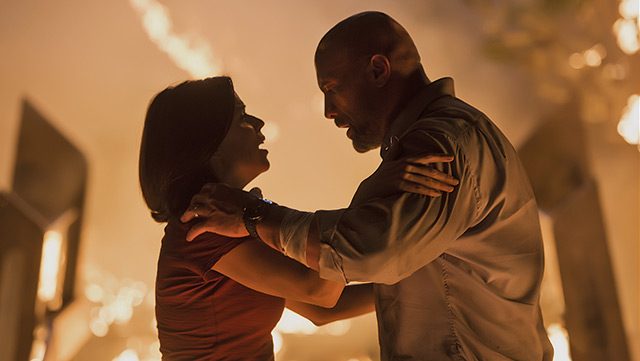 Johnson has saved the world from monsters (Rampage), fought bad guys in the video game universe (Jumanji: Welcome to the Jungle), guarded the rough seas (Baywatch) and drove dangerously (Fast & Furious). Heck, he has even played a demigod (Moana) and a Roman deity (Hercules). Is there anything the immensely likeable celebrity hasn't done? Doesn't seem like it.
The Rock is so charming, we are willing to forgive this loud movie for all its flaws. There is no logic in its action sequences, such as when he tries to do an Ethan Hunt and scale a building from the outside, and dialogue isn't exactly what you'd call inspiring. Oh, and the betrayal? It was choreographed a good 20 minutes away, and repeatedly hammered into the audiences, in case anyone doesn't get that the dude is a bad guy.
With a huge budget thrown in by Chinese production companies (check out Johnson's Instagram account to see his huge fan following in China), you can expect lots of Asian influences. Expect to see stone lions, dragon wall murals and occasional Cantonese dialogue.
Rawson Marshall Thurber, who directed The Rock in Central Intelligence (2016), teams up with the movie star again to helm this action flick, and we're not saying he's no good, but subtlety isn't his strongest suit. But if you have a fear of heights, this movie delivers, so bring a towel to dry off your sweaty palms because this movie is going to get you high in every way possible. Besides seeing Johnson climbing a really tall crane and jumping into a burning building, there are a few other truly exhilarating sequences that make this flick a must watch on massive IMAX screens. He fights with only one leg, holds up a bridge by himself and jumps past a wind turbine. It is without a doubt that the man is indeed one hardworking guy.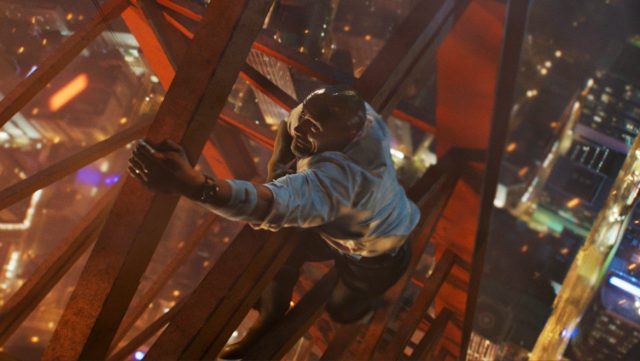 The supporting cast delivers what they signed up for. The very much missed Neve Campbell plays a strong wife who does what she must to protect her children, while Singapore-born Chin Han portrays a somewhat shady businessman. Meanwhile, Mrs Jay Chou aka Hannah Quinlivan gets to growl and snarl in her role as an assassin. While these characters are not products of masterclass scriptwriting, they do just fine for a mindless popcorn movie like this. It's just too bad that the showdown between the two ladies wasn't done better. That gal deserved to be punched, a lot.
It's actually not a bad thing that this 102-minute movie is so ridiculously silly. Everyone needs escapism, and this blockbuster is the perfect choice. Seeing our hero overcome one challenge after another, fighting one bad guy after another, and eventually coming face to face with the boss villain – it inspires guys to bulk up like The Rock. It also leaves ladies wishing that they have partners with such broad shoulders to lean on.
As for us? Yeah, we're not aiming to go to the tallest floor of any building anytime soon.
GEEK REVIEW SCORE
Summary
The Rock saves the world (again!) in this loud, silly but highly enjoyable action-packed blockbuster.
Story -

7/10

Direction -

7/10

Characterisation -

6.5/10

Geek Satisfaction -

8/10