As the mid-range phone market becomes even more saturated, its higher-end counterparts are also feeling the heat, which means there's an increased need to distinguish one new release from the other. Different brands have their own ways of doing so, of course, and in the case of the Oppo Find X, its X-factor (ha) lies in the relative novelty of an all-screen display that comes with a pop-up camera module in tow.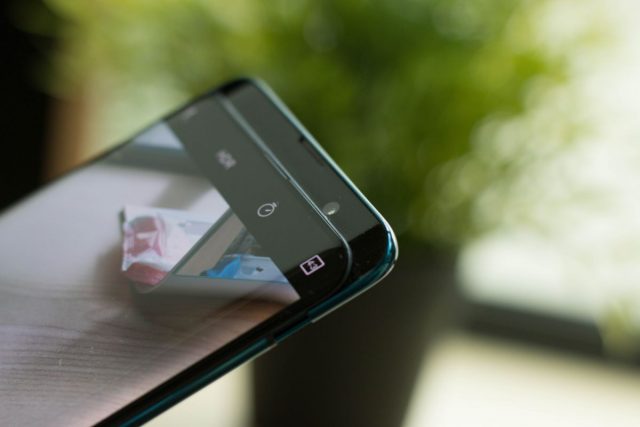 It's not the first to adopt the approach – there's the Vivo Apex and Nex for that – but it builds upon the latter's ability to tuck away the selfie camera, to house a dual-lens rear camera, alongside a 25MP front camera and 3D scanning technology. A rather impressive and innovative feat in itself, the Find X is quite the head-turner, though not without its fair share of flaws.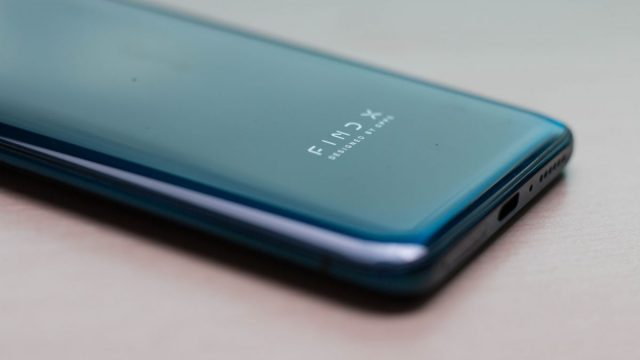 Encased in a sleek layer of glass on the back, the phone exudes a classy and sophisticated vibe that's further accentuated by the graceful curves on its screen – the most bezel-less build to date. When held, it sits comfortably and fittingly in one's grip, though it can feel a tad big for users with smaller hands; the slip-free property doesn't quite carry over to curved surfaces, however, and that has led to instances where it just slides off the edges of desks, coffee tables, and even mousepads without warning. It's highly recommended to get a cover for this.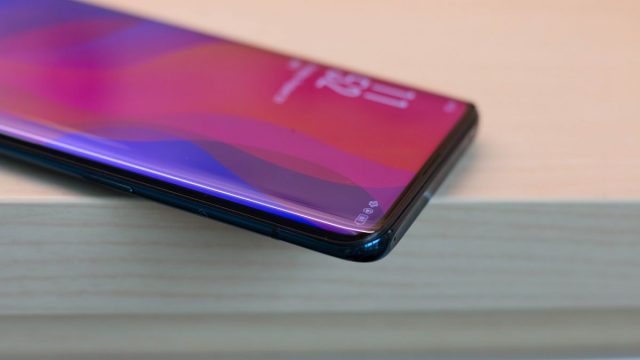 Flip it to the front, and the 6.4-inch AMOLED screen does a decent job at delivering 2340 x 1080 (FHD+) goodness. While colours may appear oversaturated in most cases, the contrast level is well-attuned, and the large expanse of screen display makes for a more immersive experience. It doesn't hurt, too, that the lack of a notch has resulted in an overall clean, fuss-free, and attractive design, with none of that viewing disruption when surfing apps like Instagram or Snapchat.
A personal gripe of the Find X's curved edges is its highly-sensitive touch nature, where a small accidental swipe or action near the edge of the phone brings up unwanted apps, tabs, and the like. It's not quite a significant issue, but can be a source of mild irritation, especially when typing or playing mobile games.
In streamlining the device though, OPPO has made some sacrifices, two of which stand out. The phone lacks a dual-SIM feature, which brings about a certain degree of inconvenience to frequent travellers. The absence of a 3.5mm earphone jack also means users will have to resort to using a headphone jack adapter, that's slightly more cumbersome for fans of the 3.5mm ear jack, even if OPPO makes up for it by providing a default one in the box packaging. Phone calls sound crisp and clean, so it's little of a pity that the trait is not carried over to the loudspeaker, where human voices become grating at higher volumes and the audio proves to be tinny.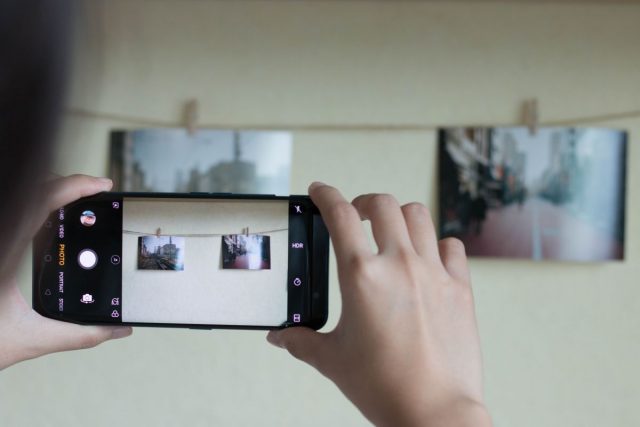 A cooly-implemented concept, the motorised camera module does appear to be a mere gimmick – upon first impressions at least. After taking it out for a spin over a months' time, however, the rear camera appears to be the real deal, being able to produce sharp, fine images in both well-lit and low-light conditions. It boasts a sufficiently high dynamic range as well, with well-balanced colours to boot.
Still, the lack of a dedicated zoom lens puts the Find X at a disadvantage against flagship models like the Samsung Galaxy S9. Occasionally, slight autofocus issues may crop up, but otherwise, the phone is sufficiently well-equipped.
The front camera, in comparison, ticks off all the boxes of OPPO's staple selfie technology, which depending on one's preferences for colour contrast and saturation level, is a hit-and-miss feature. Personally, the oversaturation of colour tones, especially the more vibrant ones, is something that users can do without, since it makes the image appear very artificial and heavily edited – though there's certainly something to be said about its impressive removal of blemishes and visual flaws on one's face.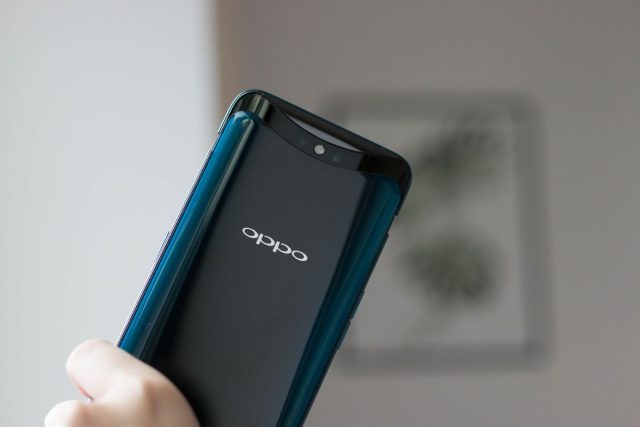 Outside of its photography technology, the installation of a pop-up camera comes with its own set of issues. The repeated extension and withdrawal of the motorised module sees it gathering a thin layer of dust over time that users often have to wipe away before snapping a few shots. Being void of water-resistant technology, though a necessary compromise for introducing such a feature, also puts the phone at an increased risk of say, a rainstorm or a spilled glass of water, which for a device that starts retailing at S$1,199, is too costly of a price to bear. At times, the phone falls victim to lag when the module is activated as well, resulting in a frozen camera screen.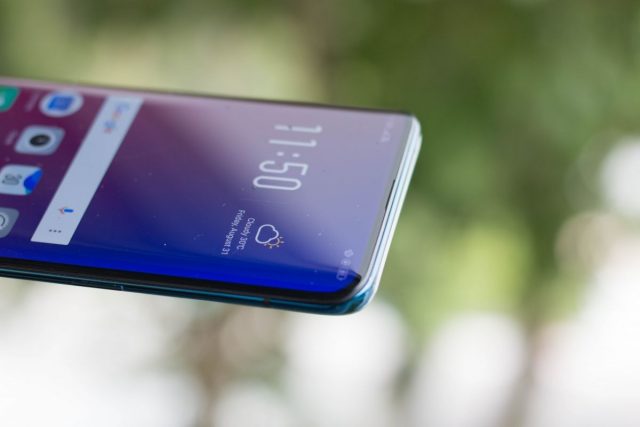 Still, it comes with a handy set of perks. The motion of extending and retracting is fairly quick, and so is the facial recognition feature – unlike most phones where there's a fingerprint sensor, the Find X's minimalistic design doesn't allow for that, which leaves unlocking down to either face recognition or the traditional pin-slash-pattern unlock. It may not be as swift as Apple's Face ID, but the mere one-second difference (at most) is very much negligible for daily use. It operates equally well in the dark, too, with its only weakness being the identification of bespectacled individuals, whereby the unlock process takes longer than usual.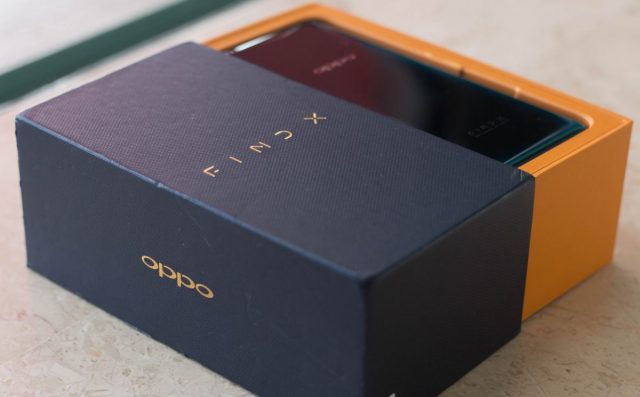 Now that mobile phones are a must-carry, it's essential that they pack enough battery juice to power through the day. Fortunately, the Find X is packed with 3,730mAh battery, making it more than sufficient to carry users past the fifteen-hour mark. Even when saddled with heavy usage (texting, gaming, and watching videos with apps running simultaneously in the background), it easily lasts beyond the typical working hours, and that definitely is handy in a pinch. Throw OPPO's VOOC technology that allows full-charge in under one-and-a-half hours, and the phone makes for a trusty, reliable companion.
Backed up by the all-powerful Snapdragon 845 chipset and 8GB of RAM, the Find X runs extremely smoothly without much hitches in performance. Where it falters, however, is in its software: the ColourOS operates on top of the Android 8.1 Oreo, but delivers a slightly lacklustre UI experience. Apart from the random, scattered arrangement of apps that comes accompanied with the lack of an app drawer, it doesn't allow users to swipe away notifications, and instead forces them into a two-step action: swipe to bring up several icons, then click on the trash button.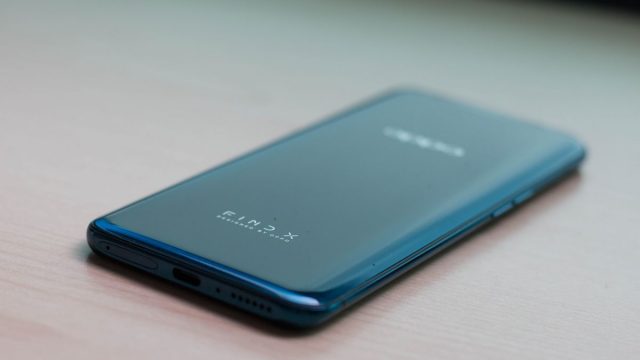 The entire process is further exacerbated by the incessant wave of notifications by the OPPO App Store, which while isn't a serious issue, can be rather annoying at times. At least its gesture-based multitasking feature makes for a nice added touch to the phone.
Another problem of the phone is its susceptibility to overheating. Streaming YouTube and Twitch videos or playing PUBG Mobile often leads to it feeling warm to the touch quickly, leading to heat throttling issues; this extends to periods of exposure to the sun as well.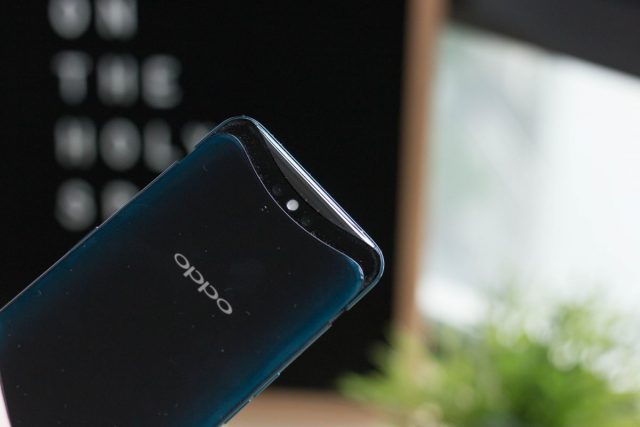 An undoubtedly innovative and clever innovation, the Find X is OPPO's ambitious take on a market filled with iterative or homogenous designs, but is far from being the perfect build. Each positive trait almost always comes with a flip side attached to it, which brings down the overall wow factor – although its unique cut does make it quite the desirable device, aesthetics-wise. Where reliability and functionality is concerned, however? It has some catching up to do.
GEEK REVIEW SCORE
Summary
The brainchild of daring creativity and novelty, the OPPO Find X is a rare gem in the aesthetics department, but its failure to deliver what matters most – overall performance – makes its slightly exorbitant price tag not quite justified, especially with the plethora of existing options on the market. Iron out its failings with better consideration and more fine-tuned adjustments, and this might have been a keeper.
Aesthetics -

9/10

Build Quality -

8/10

Performance -

7.5/10

Value -

7/10

Geek Satisfaction -

7.5/10
---

Drop a Facebook comment below!