These days, mesh is the go-to standard for WiFi routers, as the prospect of expanding one's WiFi network to be distributed more evenly across the entire household, thanks to multiple nodes, is certainly a plus for many modern homes.
After all, every family member now owns at least one Internet-capable device at the very least. The likes of ASUS, TP-Link and Google have done quite admirably, putting out compact yet powerful mesh WiFi routers that get the job done for the average consumer.
This time, our attention turns to the Linksys MR9000X Mesh WiFi Router. The latest gaming router by the American network company offers a two-pronged approach to WiFi connection within the household or office.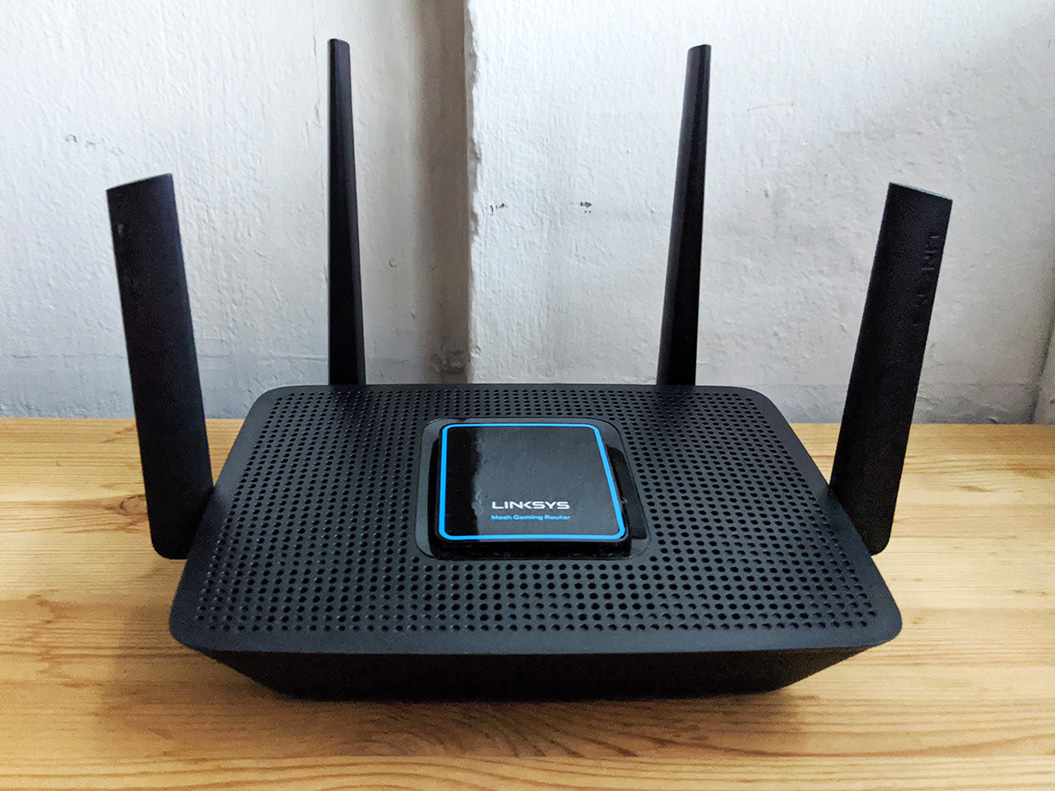 While its primary function is to deliver a strong and stable connection to gaming devices, such as consoles, laptops and smartphones, it is also rather versatile as a mesh router, capable of expanding its network coverage by simply connecting Linksys' other mesh networking systems such as Velop and other MR series routers.
As such, it might be premature to immediately dismiss the MR9000X as a mere gaming router, as it does a little more than one might expect. And at S$329, it's quite a steal for a router that does so much, and does it well.
Right out of the box, the Linksys MR9000X comes with the main unit itself, a DC power cable, complete with various plugs for different regions, as well as an Ethernet cable. The main unit itself consists of a main LAN input, followed by four 4 Gigabit Ethernet inputs that allow up to four laptops, consoles or desktops to connect to it directly. It also has a USB 3.0 port for added utility.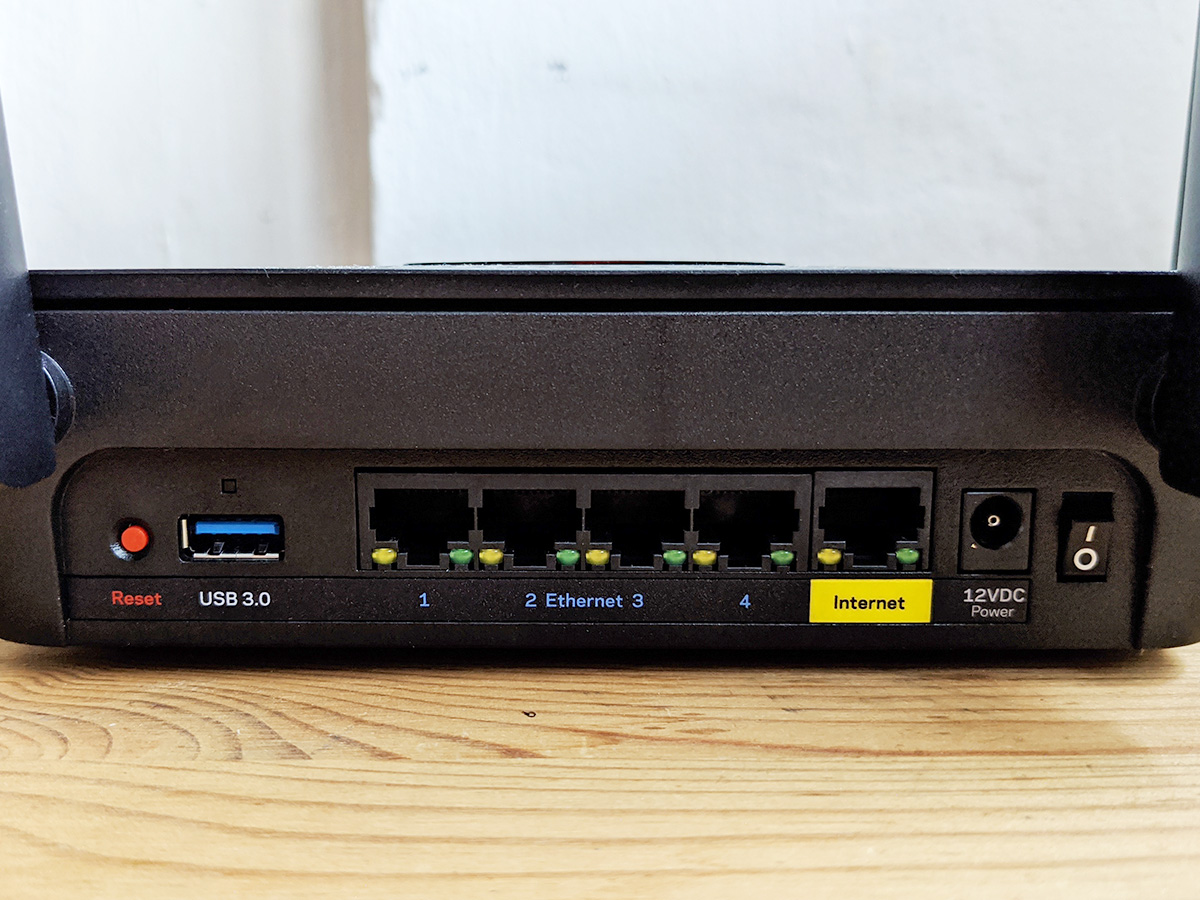 With just a glance at the components of the box, it's not hard to figure out just how to set up the MR9000X, especially if users are simply switching out their old router for this one. Simply plug in the power and a LAN cable, as well as any Ethernet cables for devices that use them, switch it on, and the battle is about half won already. The remainder users need to do for setup is just to download and install the Linksys app on a smartphone to complete the setup by following the steps included. Additionally, since the MR9000X is a gaming router first, there is an option in the Linksys app to give WiFi priority to up to 3 devices.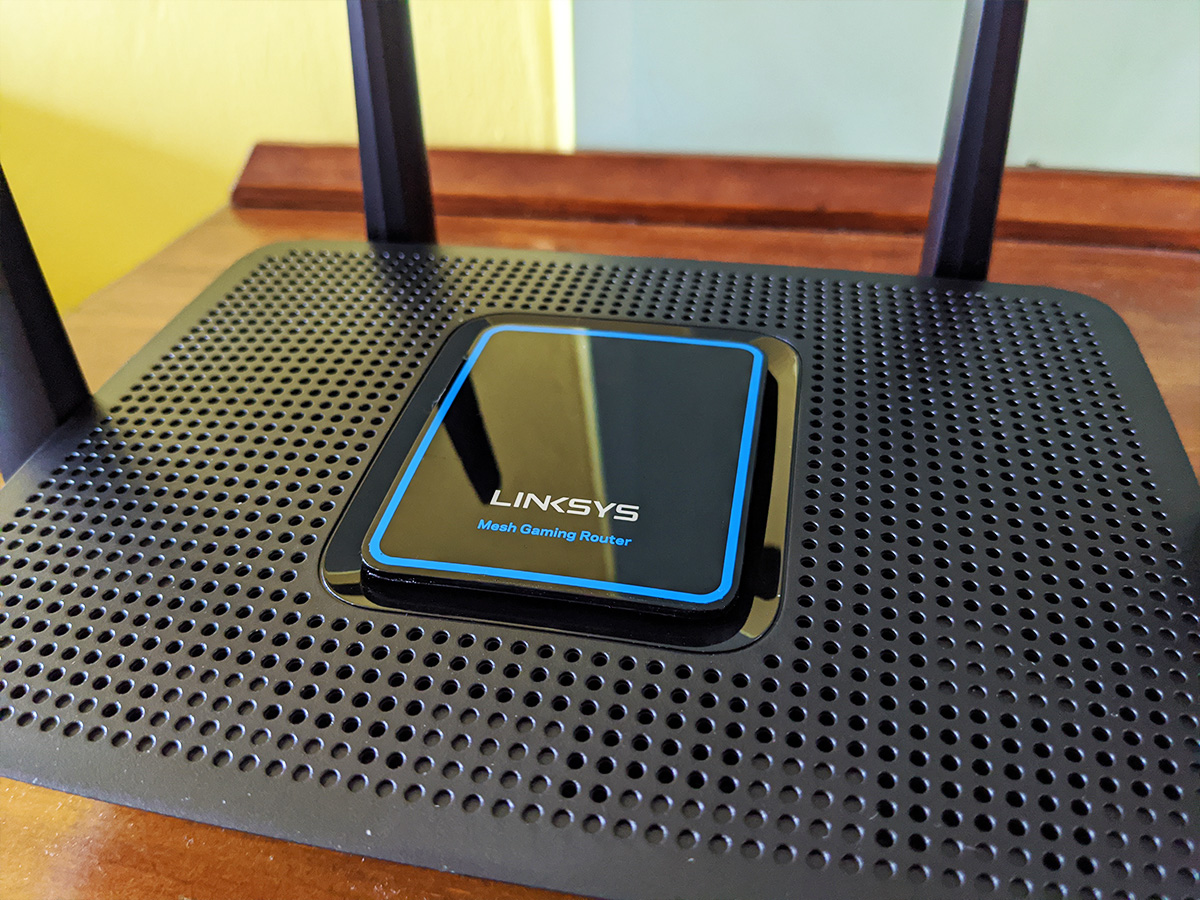 And that's it, the MR9000X is set up and ready to be used, within just 5 minutes. Unlike the routers of old, which required the user to amass a host of differently-coloured cables to be set up properly, setting up the MR9000X is a seamless (and stress-free) process, which is definitely a step in the right direction for the market as a whole.
That said, while the MR9000X is extremely easy to set up, it cannot be set up without downloading the Linksys app. While this won't immediately be a problem for many folks, it could be a dealbreaker for those who prefer a fully-analogue setup. However, with the prevalence of smartphones in everyday life these days, we figure it's only a very small portion who might be missing out.
On paper, the Linksys MR9000X can cover up to 3,000 square feet of WiFi coverage, for up to cover 25 devices. That's a lot of ground for a lot of devices. Furthermore, is a tri-band WiFi router, meaning it supports up to three different types of WiFi speeds, including 5 GHz/1733 Mbps, 5 GHz/867 Mbps, and 2.4 GHz/867 Mbps.
Overkill? Not exactly in our books, since we're quite heavy on tech ourselves. We ran a couple of tests to see just how the MR9000X measures up in a typical 4-room (90 square metres) HDB apartment in Singapore.
The routers we tested were both installed in the living room of the house. Firstly, a quick Speed Test on the current setup, which utilises a commercial WiFi router, followed by one after swapping out to the MR9000X plus a single Linksys Velop node, reveals the following results:
Then, another test on the Ekahau HeatMap app before and after showed the following:
In a general sense, the MR9000X certainly added more value to the overall WiFi speed in the house. Coverage is much more extensive than the previous router used, which extends even to the two bathrooms and the edges of the bedrooms, which are located furthest from the router. Previously, the WiFi would be cut off at the aforementioned areas, but the MR9000X seemed to do the job, providing access to (almost) all the areas in the house.
However, despite the obvious extended WiFi coverage provided by the sole MR9000X unit, there still were noticeable dead zones in the house, which were no doubt caused by blockages from the walls of the house. Installing the Velop in one of the bedrooms eliminated this, and now the house is fully covered by WiFi.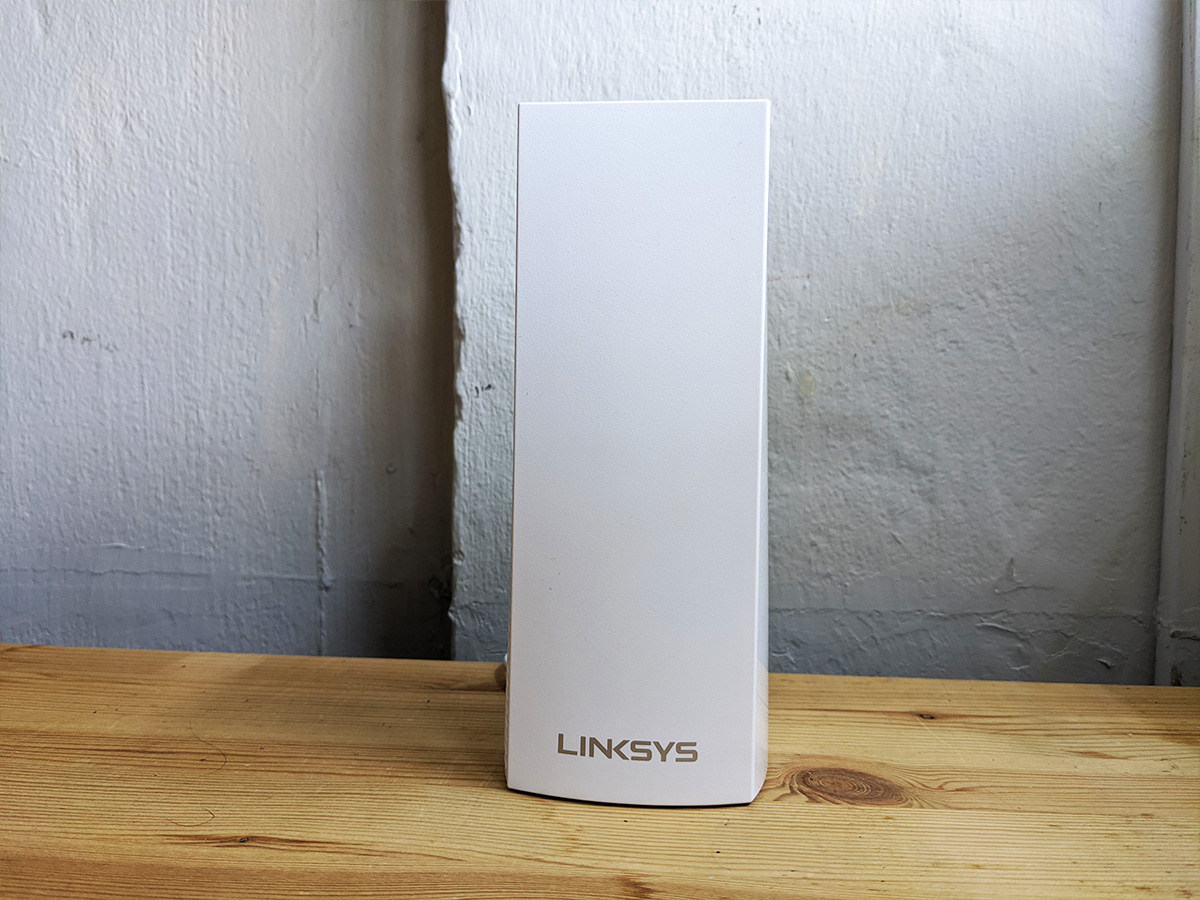 As for the speed itself, the MR9000X certainly boosted our experience using the Internet, and even more so playing games online. Having set the WiFi priority on the Linksys app for the PlayStation 4 for console gaming (FIFA 20 Ultimate Team and Monster Hunter World: Iceborne), Google Pixel 4 for mobile gaming (Marvel Super War), and the Aftershock Forge 15 Pro for desktop gaming (Overwatch), we noticed a very consistent connection throughout. Even when connecting over 10 devices – a mix of smartphones, laptops, tablets and gaming consoles – the latency didn't slow down to a crawl despite there being a slight dip in speed.
The Linksys app itself is accessible enough to laymen to use. The main menu itself gives users access to the most rudimentary of WiFi controls, such as guest access, parental controls, and device prioritisation. A simple tap on the menu dropdown button on the top corner reveals a slew of more advanced functions, such as managing Linksys WiFi routers (if you have multiple of them at home), as well as adding or subtracting Velop nodes. There is even a speed test function that allows users to keep track of WiFi speeds at any point in time. From our usage, the app wasn't particularly hard to navigate. In fact, it streamlines the process of managing WiFi quite well, which is a bonus for anyone using any Linksys router in general.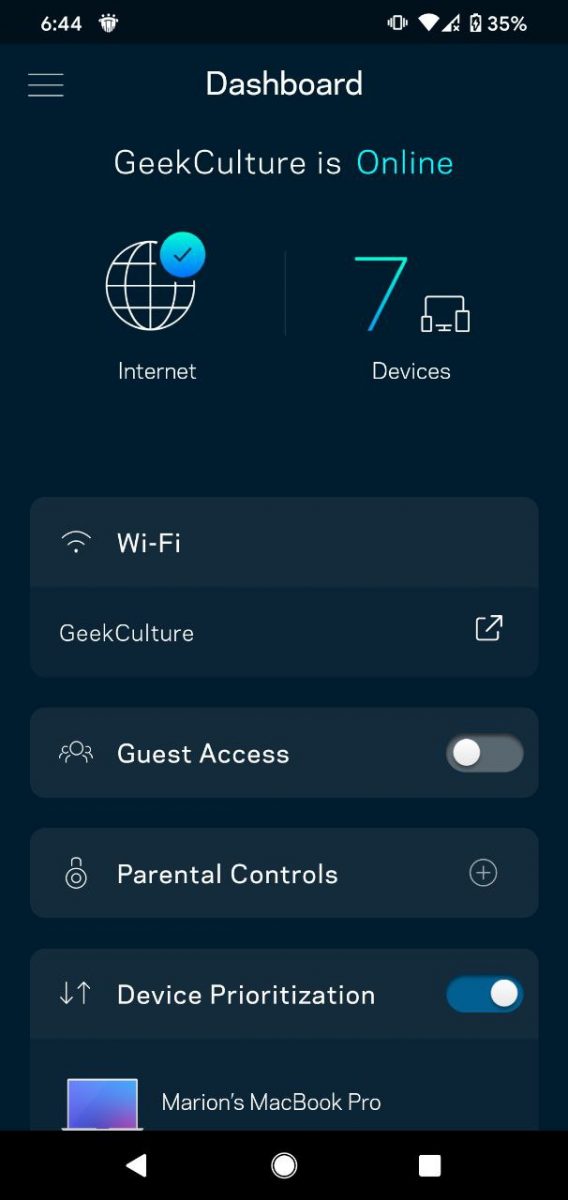 Where previously there were occasional hiccups in terms of latency and download speed with the previous router, we experienced virtually none of those from our month of playing games on the MR9000X. Of course, there is still the unavoidable issue of playing online with other players who have latency issues, but at least one multiplayer headache is eliminated on our end thanks to the MR9000X improving latency in general.
For S$329, the Linksys MR9000X is actually a solid mesh WiFi router in general, and not just for gaming. Its ability to connect to other mesh networks certainly adds more utility to its gaming-specific traits, which makes it a valued addition to any family household. Of course, its speed is still nowhere near top-tier units in the market, being priced as such, but it is a steal for its versatility and accessibility.
GEEK REVIEW SCORE
Summary
Linksys' new mesh gaming router is solid on many grounds. However, its main draw in our eyes is its ease of access and immense bandwidth, making it great not just for gaming but for all-around use.
Overall
9/10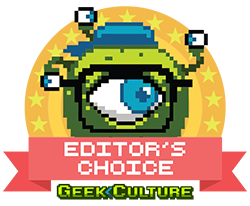 Aesthetics -

9/10

Build Quality -

9/10

Performance -

9/10

Value -

9/10

Geek Satisfaction -

9/10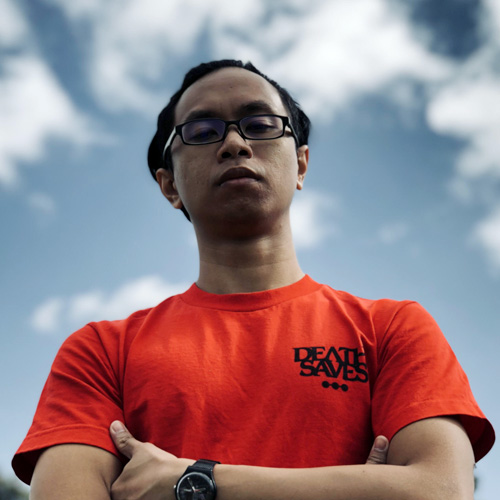 Marion has a serious RPG addiction. Sometimes it bleeds into real life; he forgets to sleep because he thinks he has a Witcher's body clock. Forgive him in advance if he suddenly blurts out terms such as "Mind Flayer" and "Magic Missile", because never once does he stop thinking about his next Dungeons & Dragons game.
---

Drop a Facebook comment below!