If you've heard of the term #DongleLife, you'd probably have lived through it at some point in the 21st Century.
Change in the tech landscape is a finicky one – sometimes, a new product or accessory may change the way people go about their daily business, for better or for worse, and that's usually after an initial stage of inertia and unwillingness to, well, change.
The introduction of the USB-C (and the consequential omission of the USB 2.0 or 3.0 ports) was arguably one of the most divisive tech changes in the last few years, and even now, people are still undecided on whether to make the switch.
For those that did, especially on the likes of the 2016 MacBook and later, certainly felt the weight of #DongleLife bearing down on their already loaded shoulders, having to buy tons of accessories just to ensure that their previously-owned accessories need not be replaced by new ones after shelling out cash for that new laptop.
However, in 2019, some enterprising students at the National University of Singapore (NUS) took all that into account, and developed the Flujo Signature Pro via Kickstarter with the intention of tackling that issue, and then some.
The company name takes its cue from the Spanish word flujo, or flow, and the promise of ensuring a smooth workflow is one of the main aims of the Signature Pro. Billed the world's first USB-C multipurpose Solid State Drive (SSD) enclosure and adapter hub, the Signature Pro is exactly that – a USB-C adapter hub, as well as a backup SSD (though you'll need to buy one separately and manually install it), a 4K HDMI port, and even a power bank.
In essence, it's seven items in one, and is priced as such as well, going for US$149 / S$299 on Lazada. But does it offer enough utility to make it a viable mainstay on the desktop and live up to its company namesake?
Firstly, let's look at what the Signature Pro offers. From the onset, it very closely resembles a smartphone, measuring 140 x 72 x 10.45mm, and weighing about just as much, at about 300 grams. Its uniform shape allows it to fit seamlessly into your backpack, making it a very handy travel companion for work or school. Speaking of the lookalike aspect, it even comes in iPhone-esque colours in Space Grey, Midnight Green and Silver.
Despite being relatively lightweight, it is surprisingly durable, thanks to the aluminum alloy it is built with. That said, it is still best to handle it with care, especially if you have an SSD installed with all your data saved in it as it isn't exactly shock-proof or weather-resistant.
Here are the ports for the review unit we received:
USB-C (Bus power only)
USB-C (Up to 100W)
USB-A 3.1 Gen 2, 10Gbps x 2
USB-A 2.0 480mbps
SD/TF, 5Gbps (both SD and Micro SD)
HDMI 2.0
M.2 NVMe SSD Enclosure
The review unit also came with a 100mm USB-C to USB-C cable, a set of three bolts that you'll have to affix the SSD on, a mini screwdriver to help secure the SSD, as well as a small travel pouch that fits everything in.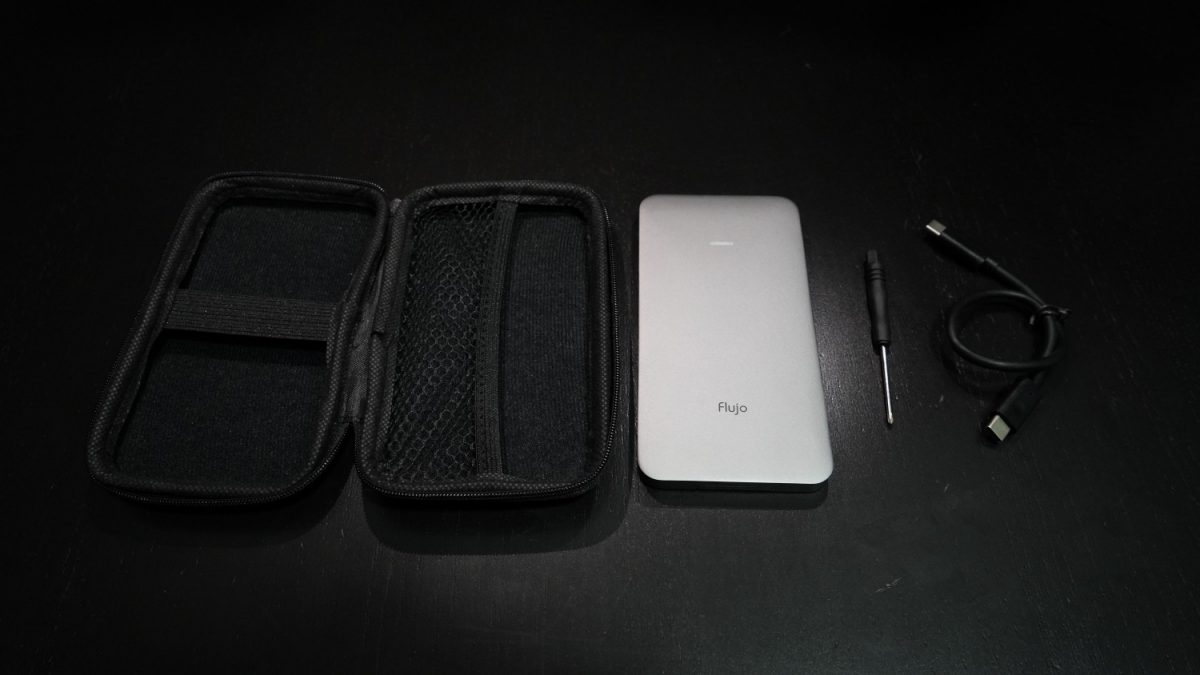 Aside from the bus power, which you'll typically connect to a PC or laptop, you can connect to about eight different devices and storage devices. This includes being able to connect to your phone, laptop, camera and desktop PC for file transfers and storage via the USB 3.1 and SD and TF ports, be able to use peripherals such as a keyboard or mouse via the USB 2.0 port, project your laptop's screen on a larger display via the HDMI port, and charge smaller devices via the 100W USB-C port.
That's a lot of utility on one accessory. Overkill? Not exactly. If you're someone who uses a good mix of USB-C and USB-A devices, the amount of choice you have here is quite the godsend, especially if you're on the go. And as far as cable management goes, the ports are evenly distributed so you don't clump too many of them together when you have a lot of items plugged to the Signature Pro.
Furthermore, the ability to install an M.2 SSD on the underside of the Signature Pro could be a huge plus especially for those who need to transfer a lot of data, such as video editors and photographers. Installing it is pretty simple as you only need to screw in an M.2 SSD stick using the screwdriver and bolts included in the package, and you're all set.
The read/write speeds on each of the ports is pretty substantial as well. We tested transferring some images from an SD card to a PC using the SD port, and the 5 Gigabits per second speed is silky smooth, and is nearly as fast as if you were to transfer it directly to the PC. A raw video file size of about 5GB was transferred within two minutes with little to no lag. The USB 3.1 ports also facilitate the transferring of data really quickly, recording almost instant data transfer from our phones to the PC with both photo and video.
However, for all the utility it offers, the Signature Pro's performance is hindered when you use up all the ports on the device. The ports actually do slow down quite a bit, going down to as low as 500 to even 300 megabytes per second. This can be quite detrimental to your productivity levels especially when on the go, which we would imagine is where you'd want to be using this a lot.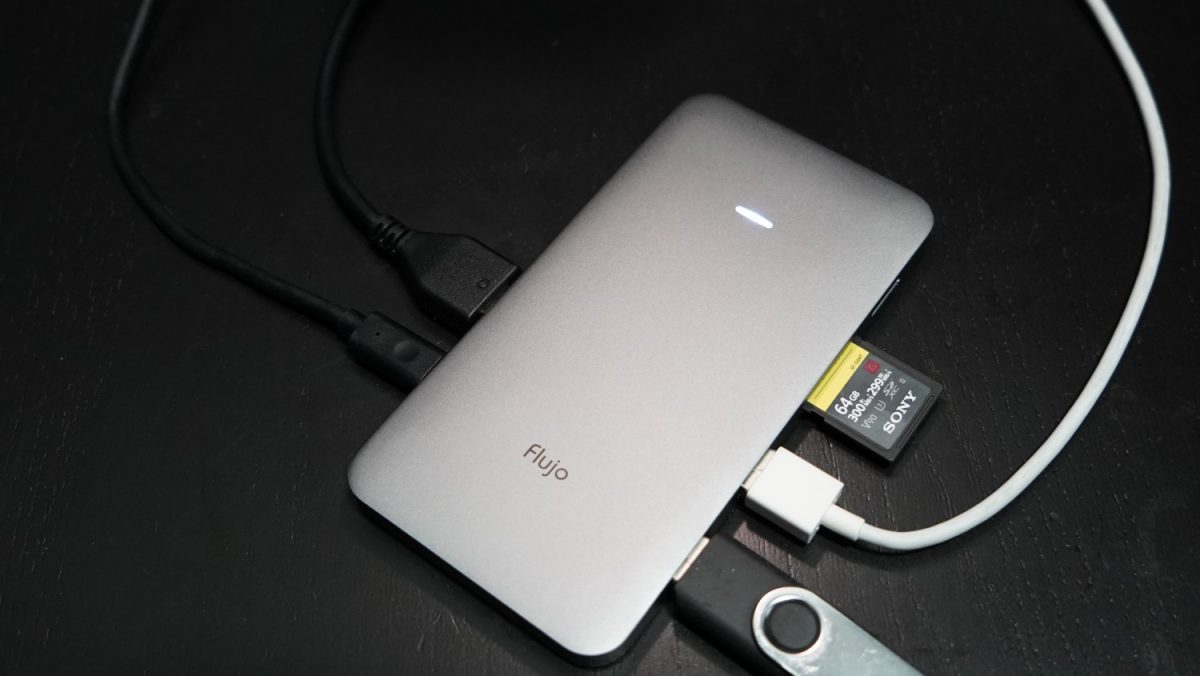 We imagine the lack of a proper Thunderbolt 3 port could be one of the major influencers for this issue, which could've aided in the workload if you're putting the Signature Pro to the test. As such, the only workaround we've found for this is to simply not use too many ports when you're transferring data, which then, ironically, defeats the purpose of the Signature Pro's utility.
That said, it's still worth noting that the Flujo Signature Pro does achieve what a lot of other adapter hubs couldn't, and that is to provide a really neat and smooth workspace by reducing the amount of connections required for USB-C devices. The retail price is also among one of the most cost-effective in the market, which easily makes this a recommend from us.
Granted, its jack of all trades, master of none approach means it won't reach the read/write highs of top-tier SSDs or provide the most powerful charging options for smartphones and the like, so that precaution should be considered when purchasing the Signature Pro. However, if you're looking for something that's generally great for all occasions, then this is the upgrade to the dongle for you.
GEEK REVIEW SCORE
Summary
Dongle life has never been an easy thing, but the folks at Flujo have done a relatively superb job at streamlining it with the Signature Pro.
Aesthetics -

7.5/10

Build Quality -

8/10

Performance -

8.5/10

Value -

9.5/10

Geek Satisfaction -

8.5/10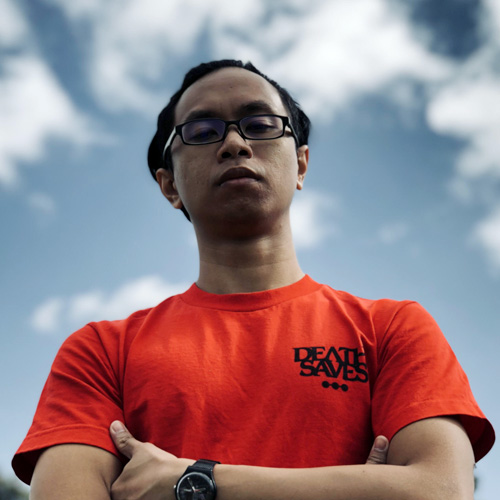 Marion has a serious RPG addiction. Sometimes it bleeds into real life; he forgets to sleep because he thinks he has a Witcher's body clock. Forgive him in advance if he suddenly blurts out terms such as "Mind Flayer" and "Magic Missile", because never once does he stop thinking about his next Dungeons & Dragons game.
---

Drop a Facebook comment below!