In the wonderful realm of keyboards, there's always something for everyone. In the pro gaming community, that's where tenkeyless (TKL) mechanical keyboards usually take centre stage, though they are now increasingly seen in conventional settings.
While we've seen the likes of Logitech and Razer do their thing for TKLs, it appears their tightest competition could come from the ASUS ROG Strix Scope TKL Deluxe. Where the other two struggle to strike a balance between form and function, the Taiwanese PC giant has seemingly done so with flying colours (pun intended if you consider its RGB capabilities).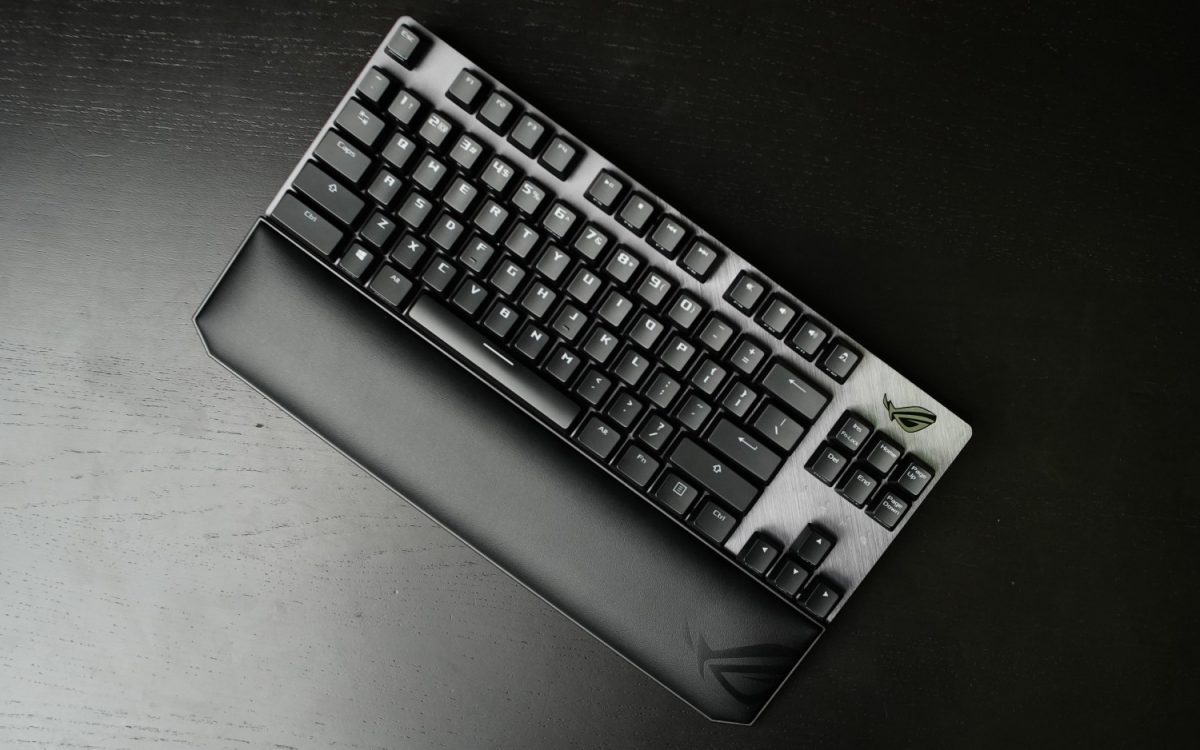 From the onset, the Strix Scope TKL Deluxe is essentially a pared-down version of the original full-size ROG Strix Scope that came out not long ago, with the only significant difference is that the tenkey/numpad has been shaved off. Otherwise, they are identical, with the streamlined design and brushed metal effect on the chassis giving it a very understated look, while also oozing some class and durability. And with the omission of the numpad, the TKL version is automatically more portable which makes it great for pro gamers who are constantly on the go to their next tournament, or even consumers who just want more space on their desktops.
For us, the latter definitely is a plus, as the main issue with the original TKL was the fact that it was very lengthy, so it often meant that there would be less space for, say a phone or a drink on our table. Furthermore, the lack of a numpad means our hands when using both keyboard and mouse could operate more centrally when facing the monitor, for greater convenience. Additionally, the detachable USB-C cable makes it all the more easier to carry around.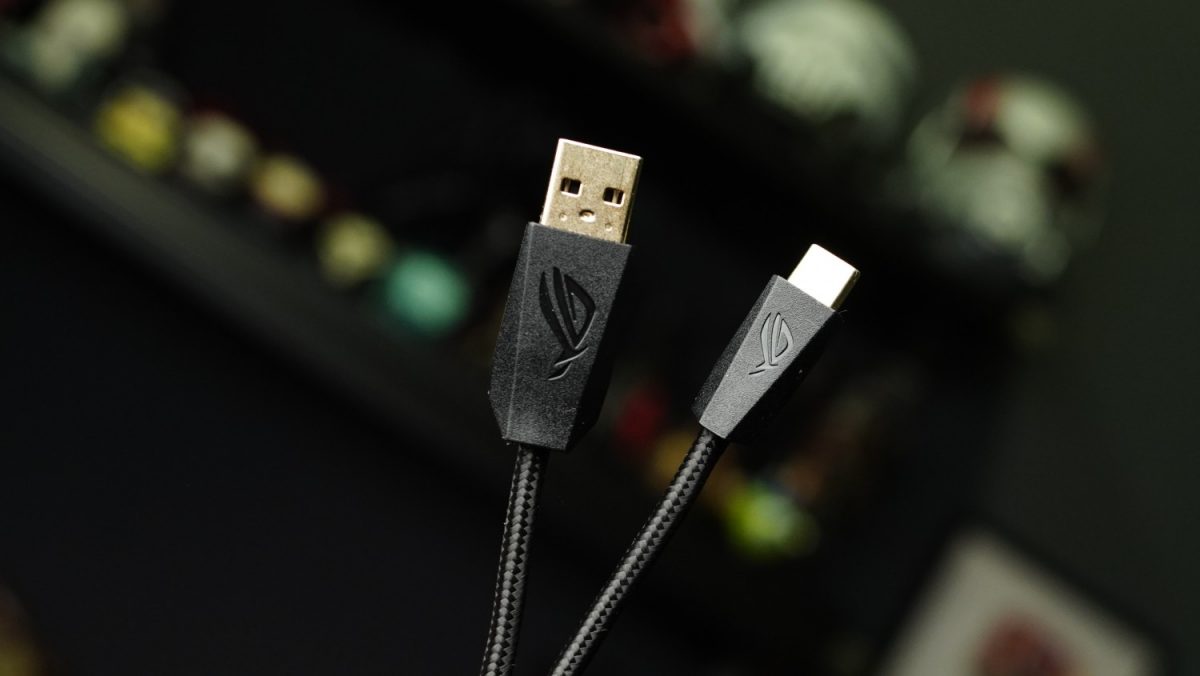 Arguably the greatest convenience of all that we've discovered is the inclusion of a magnetic detachable wrist wrest, which is padded out with considerably comfy memory foam. This might sound like a minor thing, but many will no doubt be relieved to know that ASUS has finally considered padding out the keyboard for greater comfort, especially when gaming for long hours. And for pro gamers, who train 24/7 in front of their PCs, having a wrist rest will go a long way in ensuring fruitful training sessions ahead.
The ASUS ROG Strix Scope TKL Deluxe, like its full-size sibling, is primarily meant for FPS gaming, as is indicated by the enlarged left Ctrl key. This enables it to be reached more easily with the pinky finger while playing titles such as CS:GO, Overwatch or Call of Duty: Modern Warfare, without having to sacrifice comfort. This factor, while usually overlooked, could spell the difference between victory and defeat a lot of times, as it reduces the strain one would have to put on regular keyboards.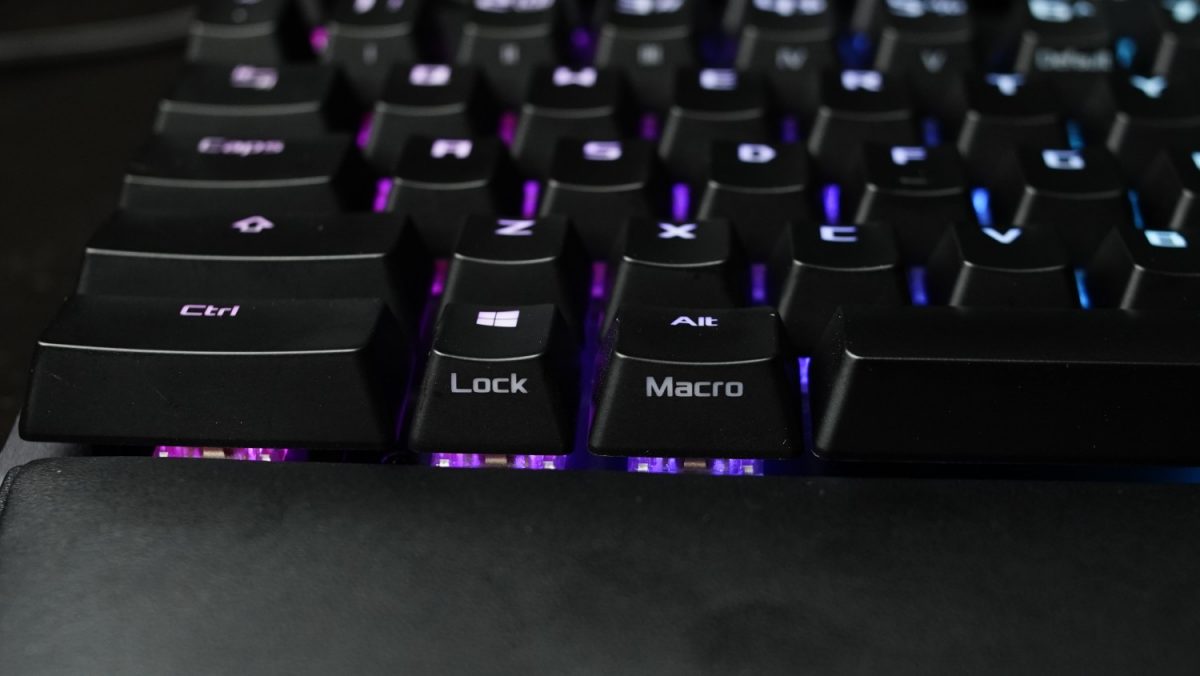 Furthermore, the Cherry MX (Red) switches here require the least amount of actuation force (45g), so it makes for the fastest response time among all the switches available — perfect for competitive games, where every split-second counts. These switches are build to last for about 50 million presses, which is great considering a lot of fast-paced FPS games involve a lot of frenetic tapping of keys. Otherwise, there are other switch options available to gamers who prefer a balance between typing and gaming, or just a different feel altogether. The only issue here is that the switches aren't hot-swappable, so once you've picked out the switches, they're soldered down and would need to be unsoldered in order to be changed out. So for those who prefer something with a little more customisability, it'd be best to go for something like the Logitech G Pro X Keyboard.
Given the streamlined design of the Strix Scope TKL Deluxe, a lot of its keys have to double up as media and macro keys. The media keys are useful as always, especially with the inclusion of the patented Stealth key on the F12 key — another staple of the full-size ROG Strix Scope. For those jumping into the TKL market for the first time, the initial challenge of getting used to macros is alleviated a little, thanks to the presence of additional legends printed on the sides of certain keys, so users know which keys have additional functions.
From our experience, the ASUS ROG Strix Scope TKL Deluxe ranks among one of the top, if not the top TKL mechanical keyboards in the market today. For S$229, it is actually S$30 cheaper than the full-size version, which makes it even more compelling to get. While it's still considered to be on the upper end of the price spectrum, we think it's even greater value for money, given that it already comes with a wrist wrest, unlike the regular version. That alone should warrant a purchase, in our opinion.
GEEK REVIEW SCORE
Summary
Slim, durable, and surprisingly versatile, the ASUS ROG Strix Scope TKL simply oozes quality on virtually all fronts, even with the inclusion of a wrist rest. Definitely a recommendation from us.
Overall
9.3/10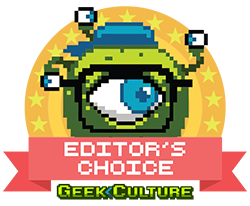 Aesthetics -

9.5/10

Build Quality -

9.5/10

Performance -

9.5/10

Value -

8.5/10

Geek Satisfaction -

9.5/10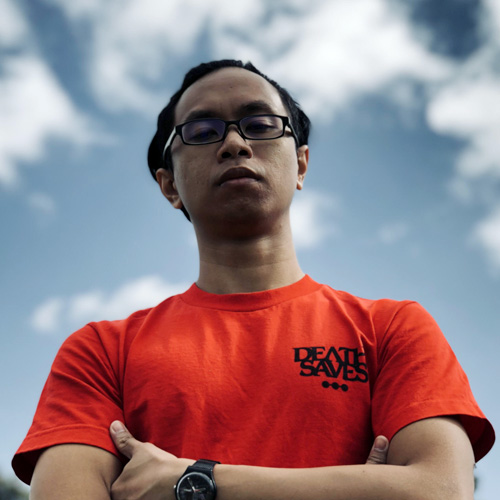 Marion has a serious RPG addiction. Sometimes it bleeds into real life; he forgets to sleep because he thinks he has a Witcher's body clock. Forgive him in advance if he suddenly blurts out terms such as "Mind Flayer" and "Magic Missile", because never once does he stop thinking about his next Dungeons & Dragons game.